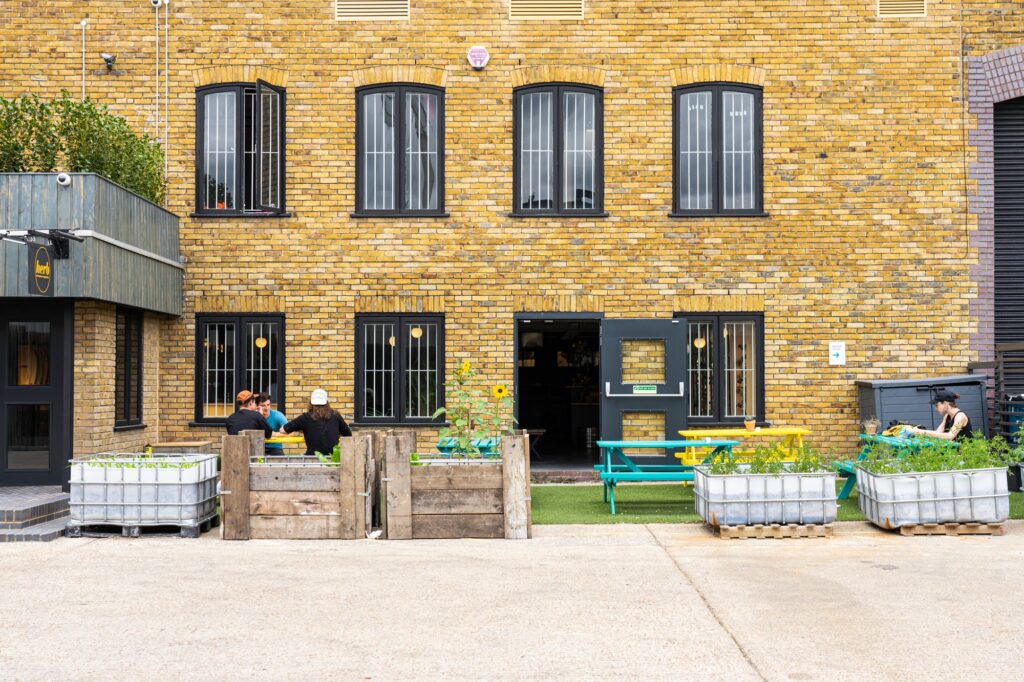 What we really loved about Herb was that though they are making big moves in the eco space, their food was clearly the main focus of what they do. The flavours of what we ordered were absolutely delicious- that a lot of it was grown on site or was from a sustainably responsible source was a great addition to our meal.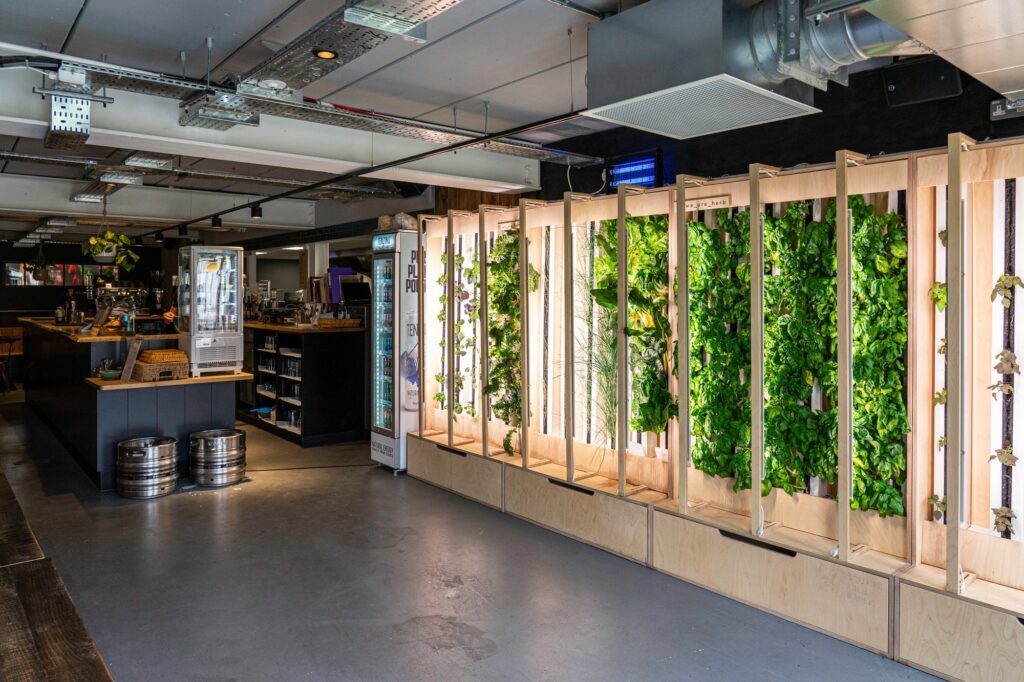 What they are doing for the environment is no small feat. They have their own hydroponic farm on site, where they grow much of the leafy produce that ended up on our plates. As well as that they recycle the coffee grounds from the brews they sell to grow their own mushrooms. Not only does this reduce the many environmental factors in transporting food, but it also means that the ingredients are incredibly fresh. Other than the food they grow themselves, Herb are keen to use local producers who align with their commitment to the environment. Our Brixton favourite rum brand Market Row deliver in jerry cans that can be refilled as and when it is needed.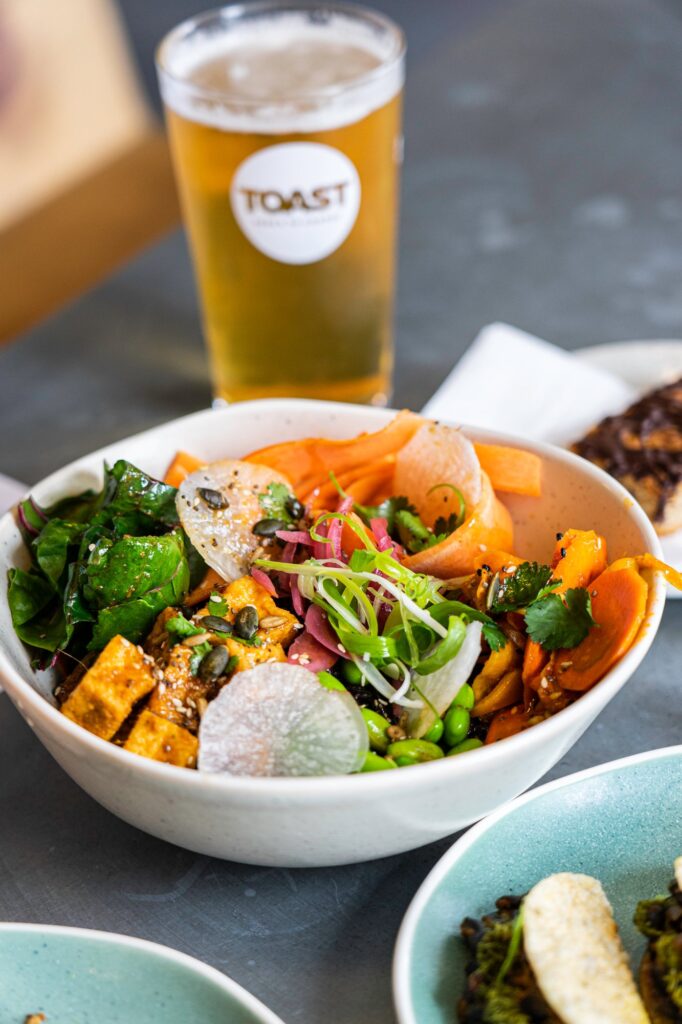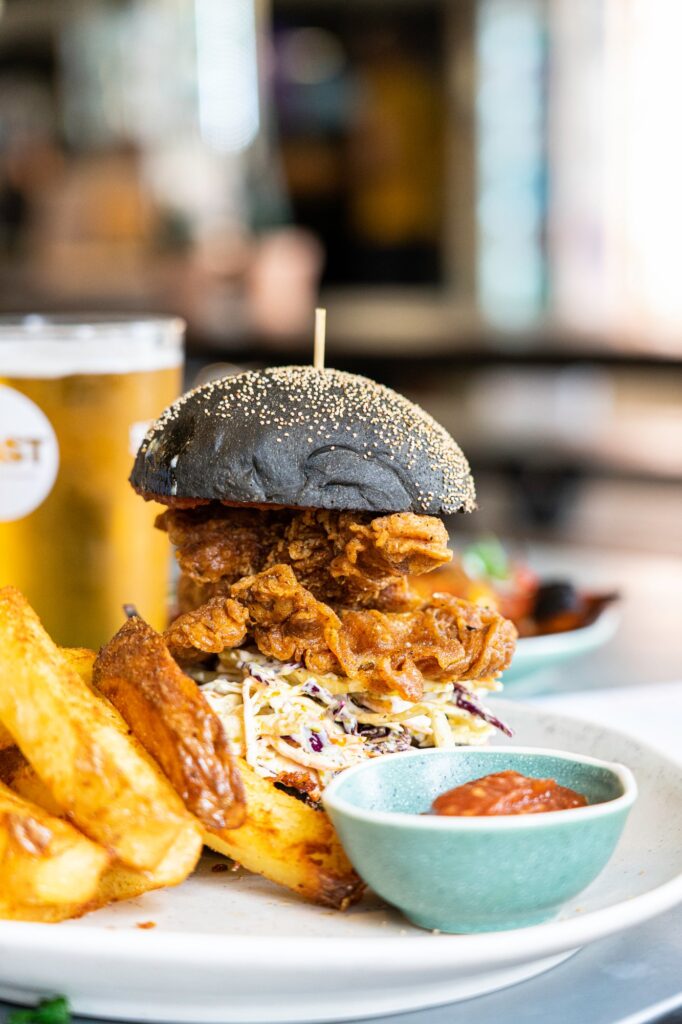 All of that aside, the food we were served was truly fabulous. A celebration of vegetarian food, we started with a few of their small plates; the butterbean hummus, some sweet potato wedges with homemade meat-free chorizo and the crispy tacos- made extra crunchy by using deep fried gyoza skins. Absolutely delicious and well worth an order when you visit. For mains we had the fresh and zingy black rice poke bowl and the oyster mushroom burger. We know that vegetarians often turn their nose up at a mushroom burger, but this one was richly flavoured and ready to defy the 'boring mushroom burger' stereotype.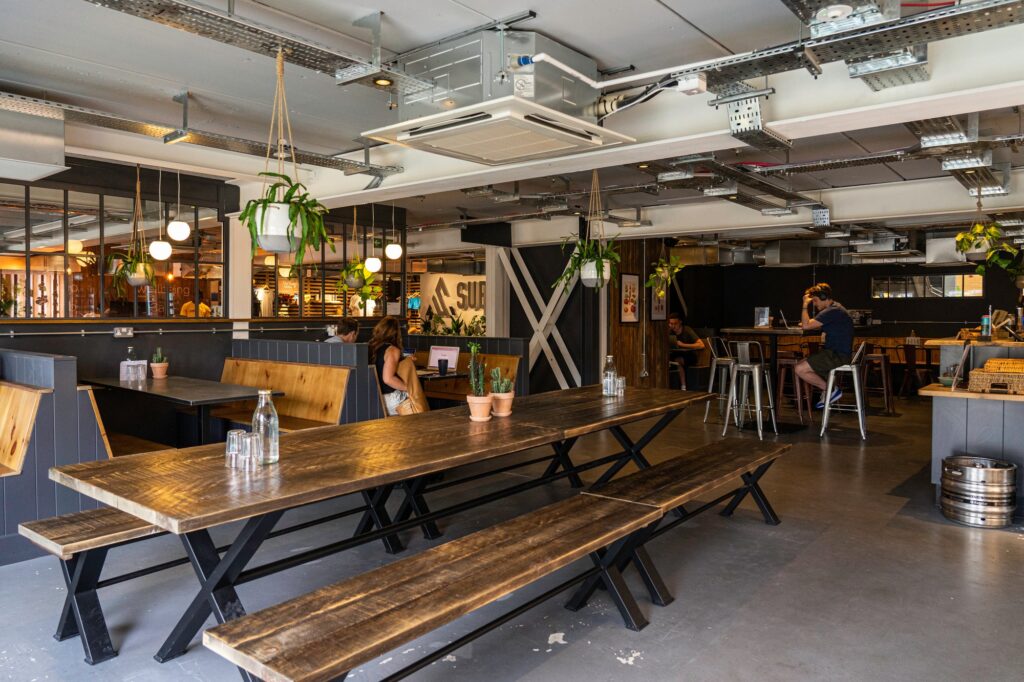 We couldn't leave without a quick slice of something for desert, and the flapjack hit the sweet spot perfectly. Though there was a fair bit of food, it was all extremely healthy and nutritious and we bounced out of Herb. In fact, we could have done a bit of exercise… luckily the cafe is located right in Substation Brixton which is a climbing and yoga centre. Perfect.