Eat a really good burger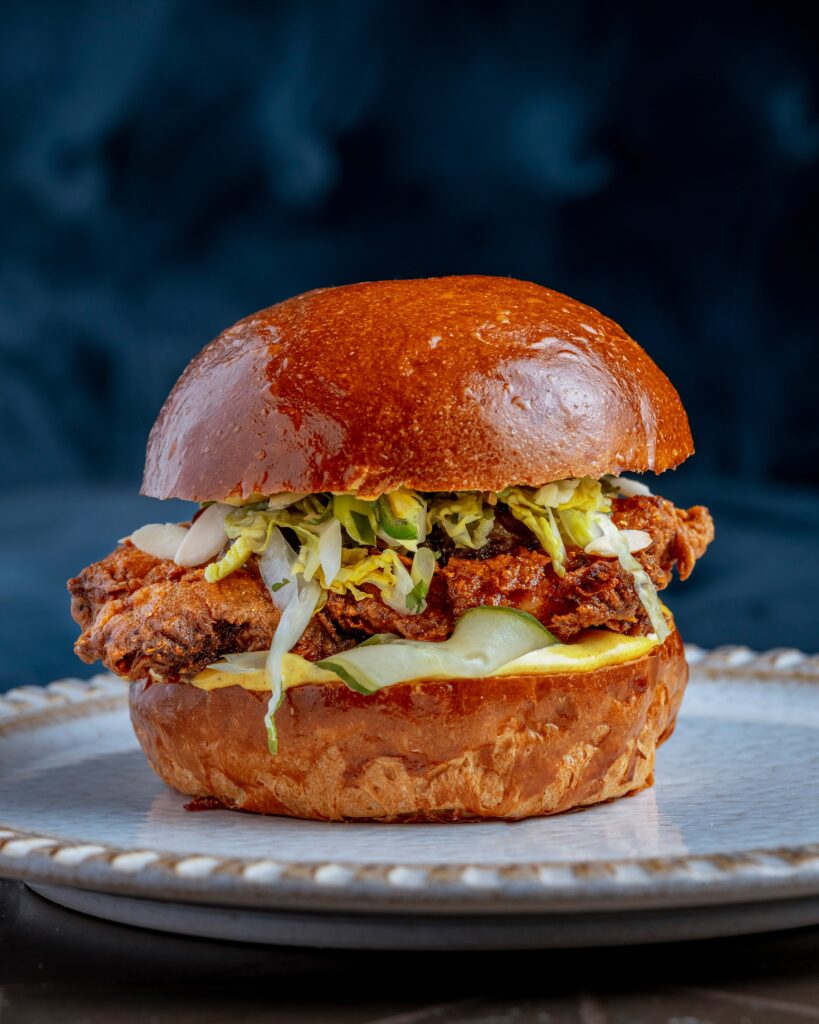 Nothing says 'congratulations on 60 years on the thrown' than a big burger, right? Well… right. 'Cause in the case of Haché they're celebrating with a royally good burger. The Coronation Fried Chicken will be flavoured with all the classic flavours of coronation chicken- marinated in a yogurt and masala spice mix, fried until crisp, topped with a turmeric mayo and mango chutney it might just be the Queen of all burgers. Alongside that, you can pick up on of their 3 patriotic Pimm's specials and finish up with the sweet clotted cream and strawberry ice cream for pud.
---
Head to the Power Station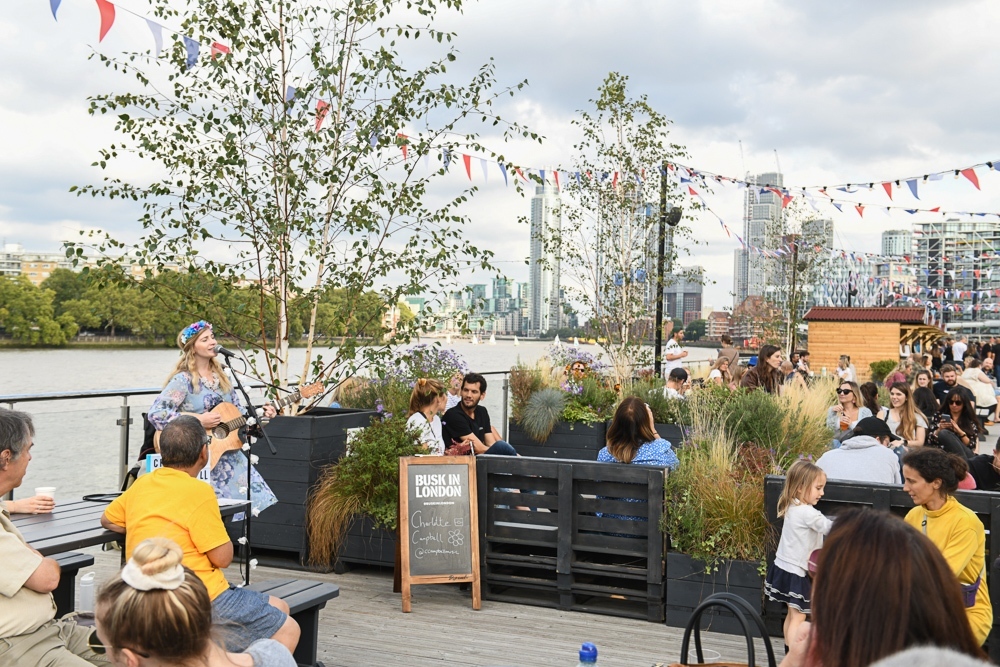 The Power Station is really gearing up and giving us a little taste of what's to come when it fully opens later this year. Then it's no surprise that they are pulling out all of the stops to celebrate the Jubilee. From the 2nd – 3rd of June all the fun of the fair is descending on Battersea Power Station. There will be live music, dance performances, outdoor games and live coverage of the celebrations on big screens so you won't miss a thing. Of course there will be delicious food on hand at all times from the resident restaurants and some visiting foodie guests too.
---
Party at Jubilation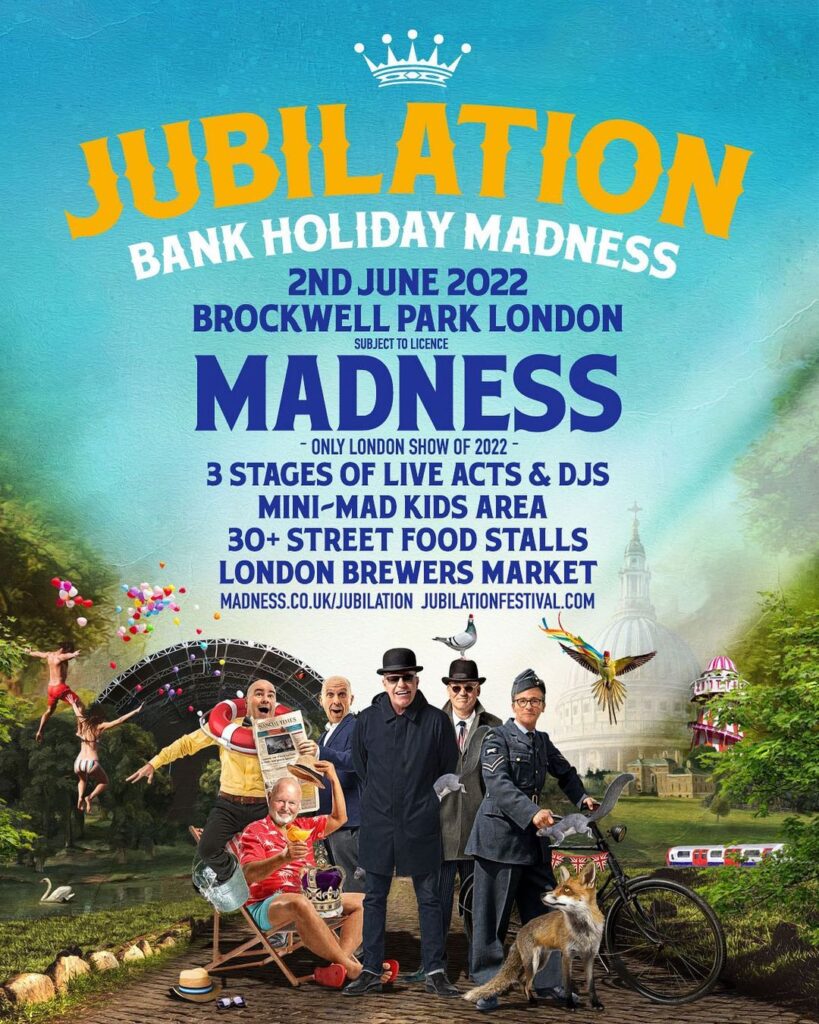 Taking place in Brockwell park on the 2nd June and sure to be a party, check out all the details for Madness' Jubilation festival here.
---
Tuck into a delicious pudding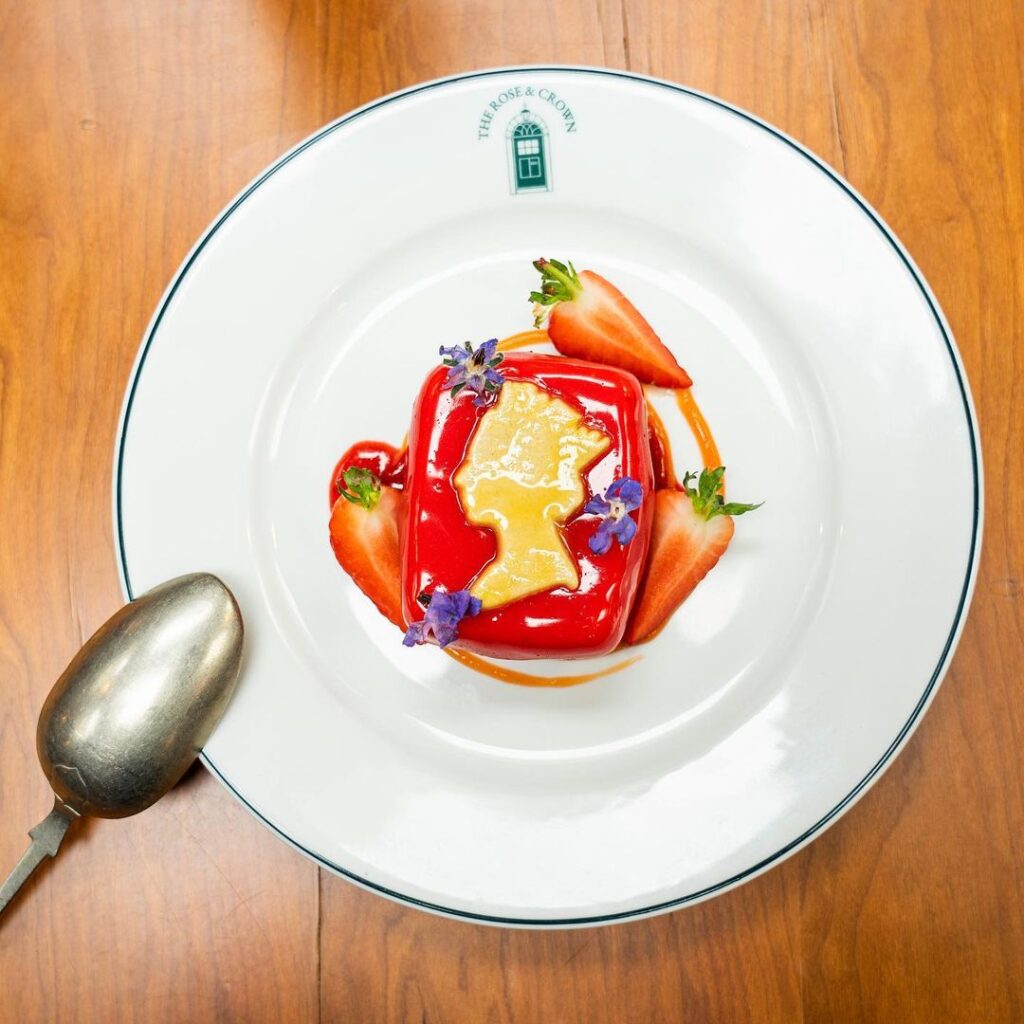 The Rose and Crown have created a delicious pud in celebration of Queen Elizabeth. It's a strawberry and cream parfait with fresh strawberries and strawberry gel. Classy and classic, just like the Queen herself.
---
Get your boogie on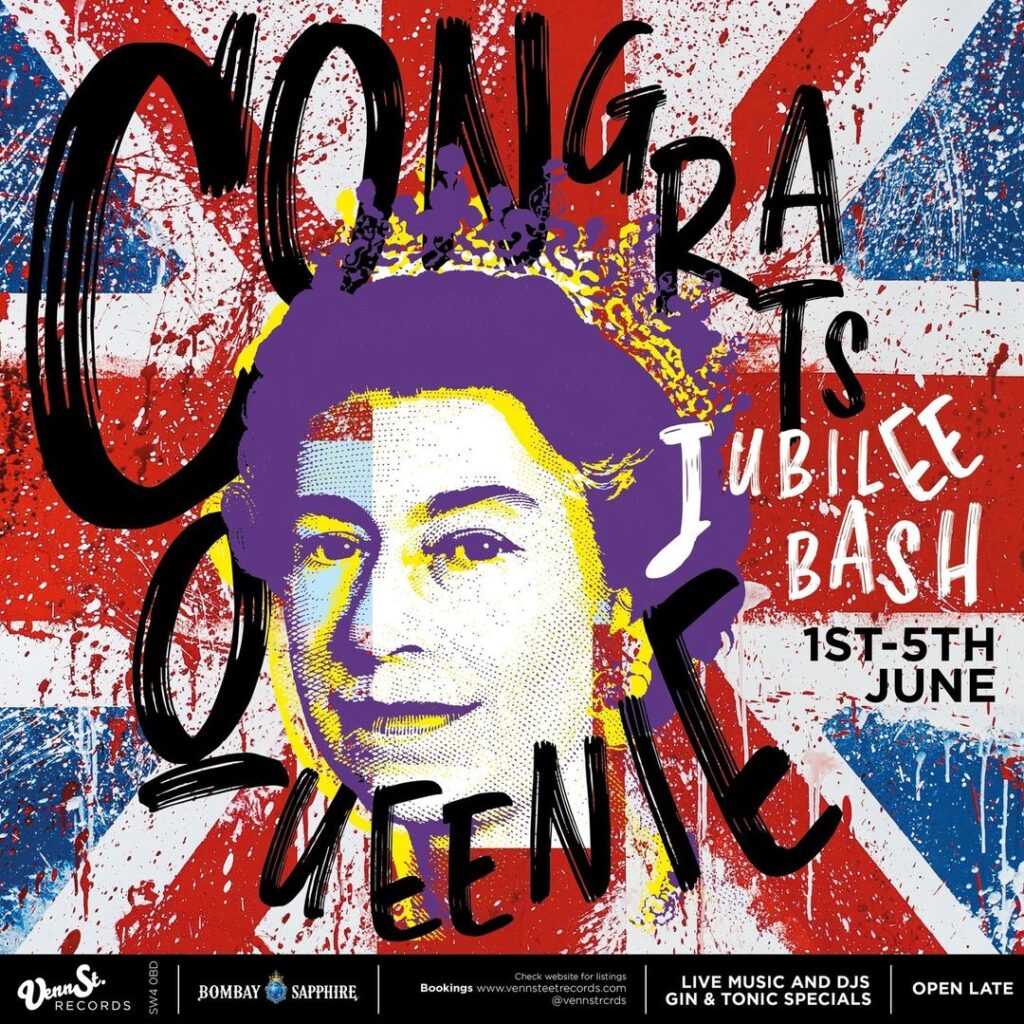 Venn Street Records and Northcote Records are putting on a party to celebrate. With live music of every genre and gin & tonic specials, you're in for a great time. They'll be extending their opening hours over the Bank Holiday too, so you can party for even longer.
---
Eat another really good burger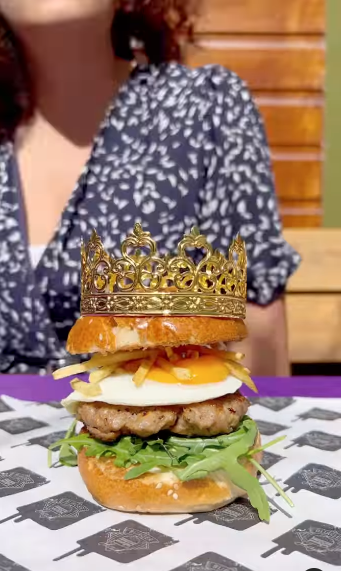 There's another royal burger on the menu and we aren't upset about it! The Windmill on Clapham Common have got their special of the Monarch burger. It's a pork patty, smothered in chunky piccalilli, blue cheese and topped with a fried egg. Delish.
---
Join a Street Party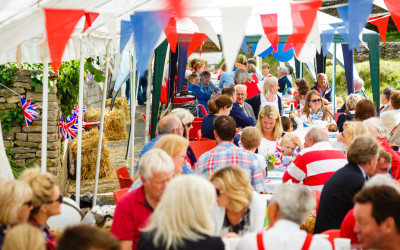 There is perhaps nothing that will make you feel more patriotic than sharing a cucumber sandwich accompanied by a tepid Pimms in a leaking paper cup with a neighbour. Gather your wobbly trestle tables, your bunting and your best recipes for potato salad and coronation chicken, because street parties are taking over this bank holiday! The Eden Project has launched a nation-wide celebration called the Big Jubilee Lunch and thousands of streets over the UK have signed up to share food and merryment with their community. There is probably one on your road, but you can check out the full list of streets hosting a party on their website.
---
Get sparkling at Megan's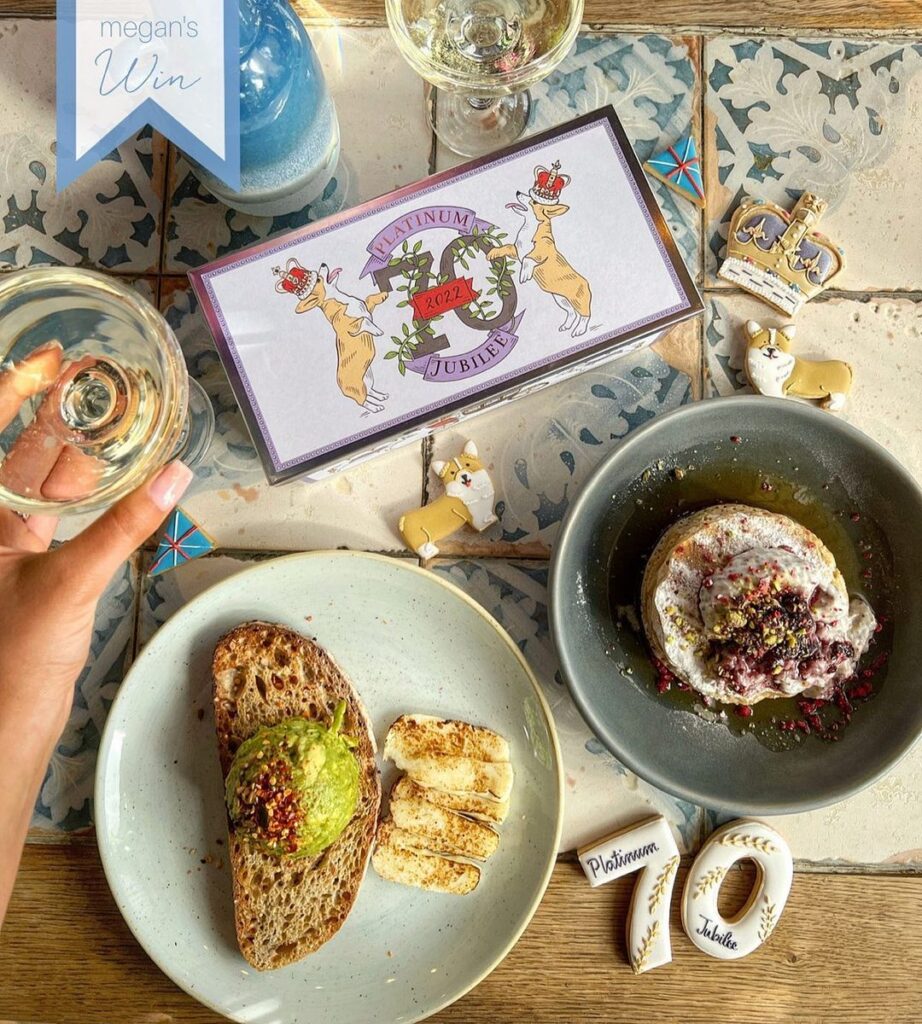 All of the Megan's locations in the South West are taking part in the Jubilee celebrations- whether that be with adding a royal twist to their menu or with an additional few days of their famous bottomless bubbles, you know that if you go to Megan's you'll be in for a royally good time. Plus, on Thursday and Friday the Battersea location will be selling picnic boxes, so you can take a delicious deli sandwich, salad, cake and a drink with you to nibble on whilst soaking up the party atmosphere taking over the Power Station. If you're in Wandsworth on the Sunday, you'll find Megan's right in the throws to the street party there too, so pop in for all things sparkles and bubbles!
---
Queen Jubilee Garden Fete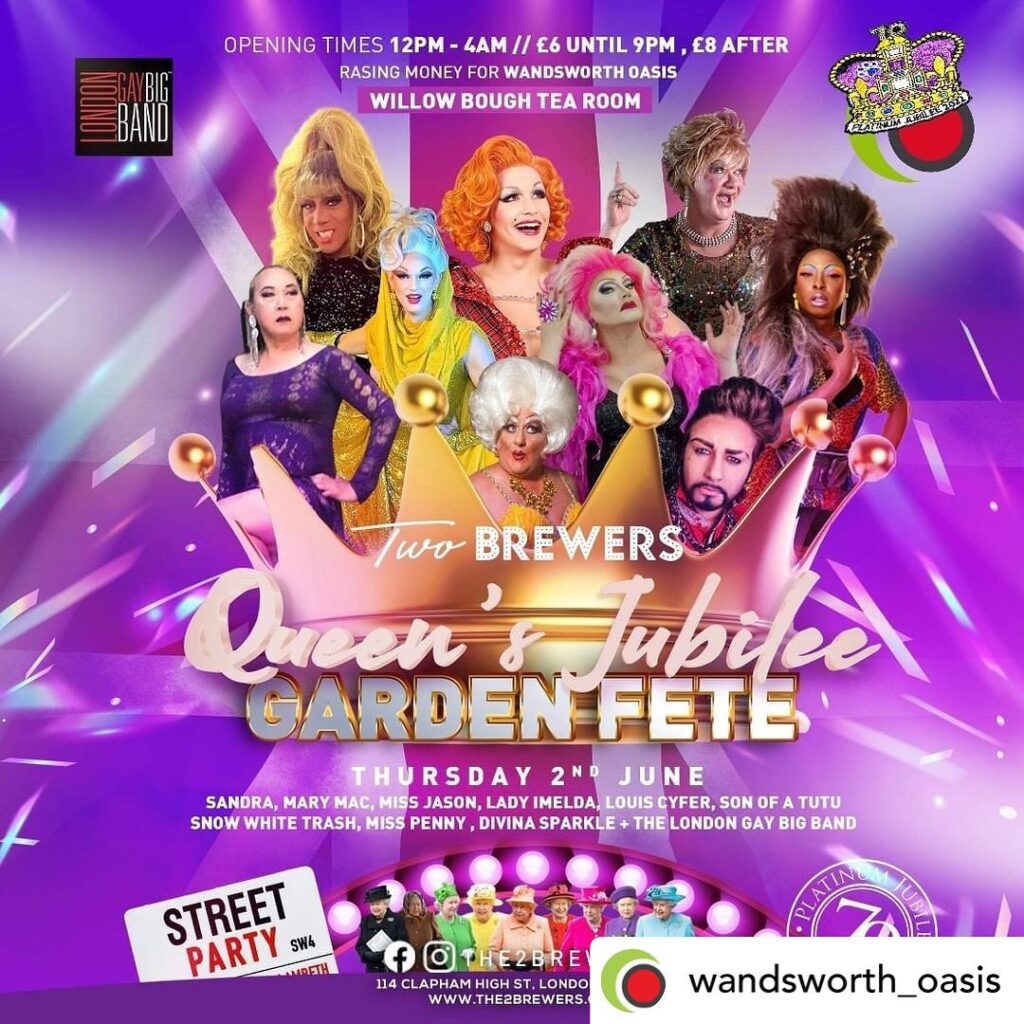 Queen's Jubilee Street Garden Fete at Prescott Place (our side road) with DJs, bric-a-brac, afternoon tea, tombola and lottery – raising money for Wandsworth Oasis!
Acts performing: Sandra, Lady Imelda, Mary Mac, Louis Cyfer, Son ofa Tutu, Myra Dubois, Sandra, London Big Gay Band, Miss Penny and Snow White Trash!
Start 12pm (midday)! Finish 4am, entry fee £6 until 9pm, £8 after
For every Willow Bough Afternoon Tea purchased £5 will be donated to Wandsworth Oasis. Order yours below!
---