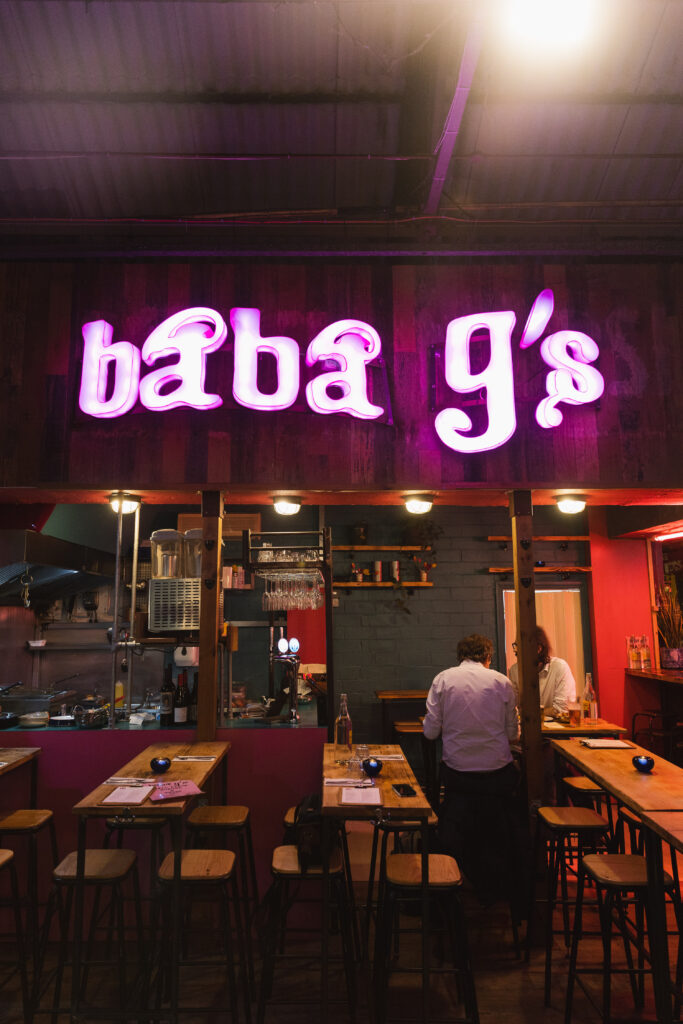 Baba G's have made its way to Broadway Market and we couldn't be happier. This is their 4th spot in London- you can find them at Pop Brixton, Vinegar Yard and Camden Market too, where they've proven extremely popular for their Indian-inspired burger menu. And after paying them a visit we understand completely why the are so popular. We can't stop visiting… in fact, since they opened just a few weeks ago we've already been back 3 times. So proceed with caution- this article is glowing and we will do our upmost to convince to to become mega fans too.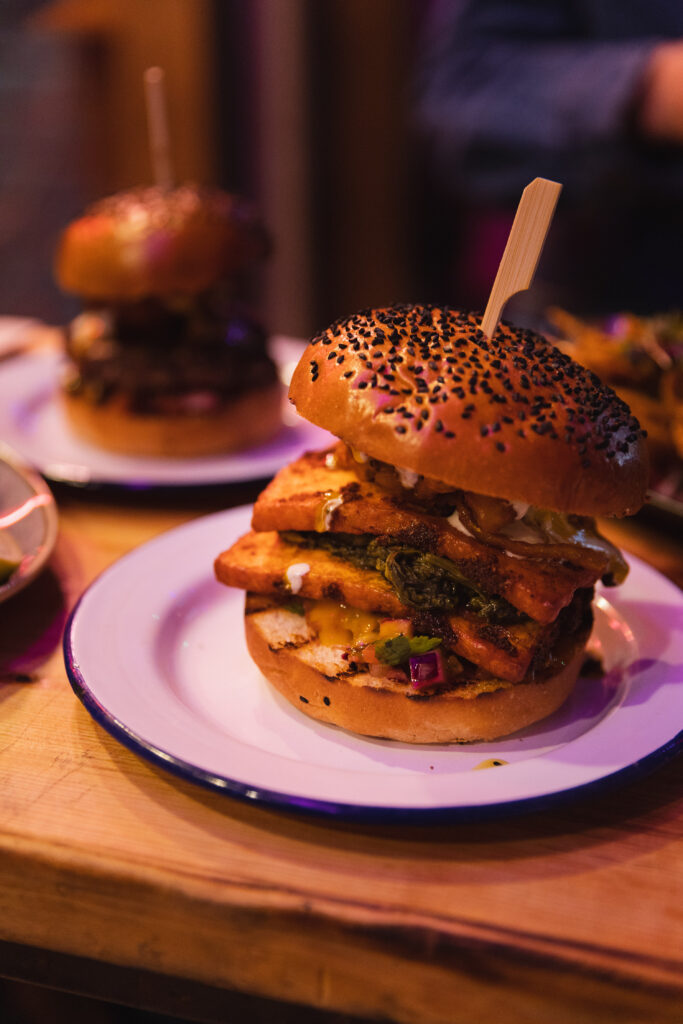 Beer and burgers go together perfectly. Beer and spicy flavours go together perfectly. So on our most recent visit we decided to start with a couple of pints of their local Wimbledon beer. Perfect. We then chose a couple of burgers; the crazy lamb jalfrezi burger and the paneer saag burger. Both were delicious. The flavours in the lamb option were as fantastic as the name promised. Zingy, juicy and stuffed to the brim with tender lamb, we could have this every day and not get sick of it. The paneer option is great for the non-meat eaters out there, sure, but it's such a hearty portion of cheese that meat eaters wouldn't feel like they were missing out. Creamy with saag, this is a really luxurious burger. Double thumbs up from us with the burgers then.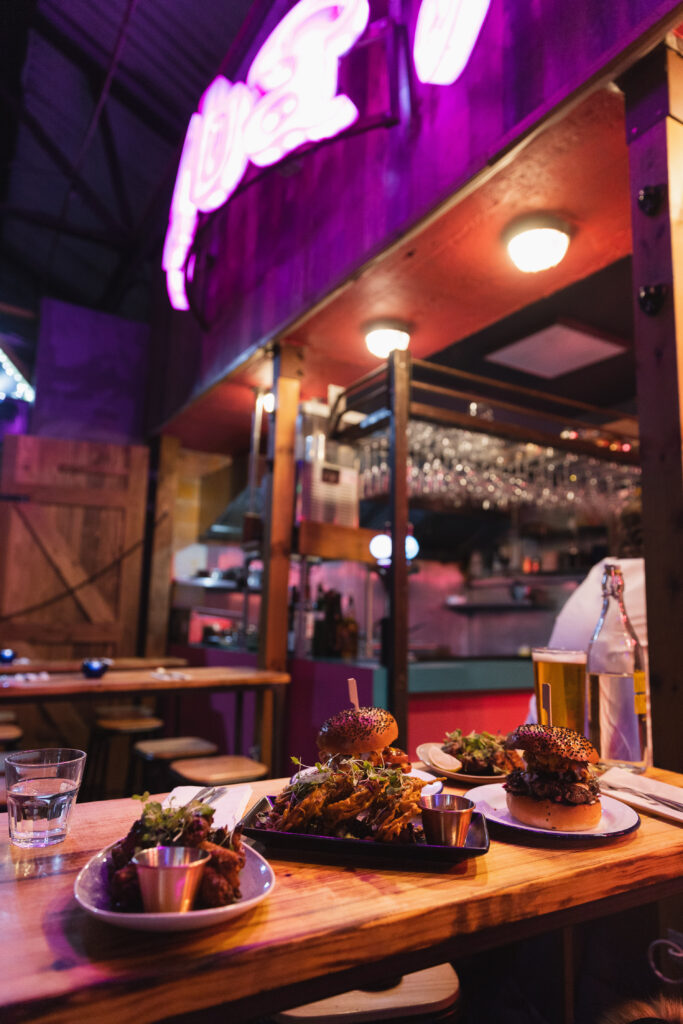 Of course we had to try out some of the sides too. They've really nailed the 'Indian-fusion' palate in this section; the chicken tikka nuggets were lovely to snack on throughout the night and the celeriac bhajis were a little different to their usual onion counterparts and came with a bit more bite to them. And though we were full to the eyebrows by this point, if we could recommend one more thing it'd be the masala fries. It's like they'd swapped popadoms with chips and smothered them with those classic condiments you'd usually get with popadoms. A match made in heaven. 
Tooting, we can't recommend this new spot enough. We are enamoured and just as soon as you've had a big old bite of one of those burgers we think you will be too. They've also just released a brand new offer where you can get 2-4-1 on all their burgers and fries on Tuesdays! Err… looks like we are going for the fourth time then.  
---