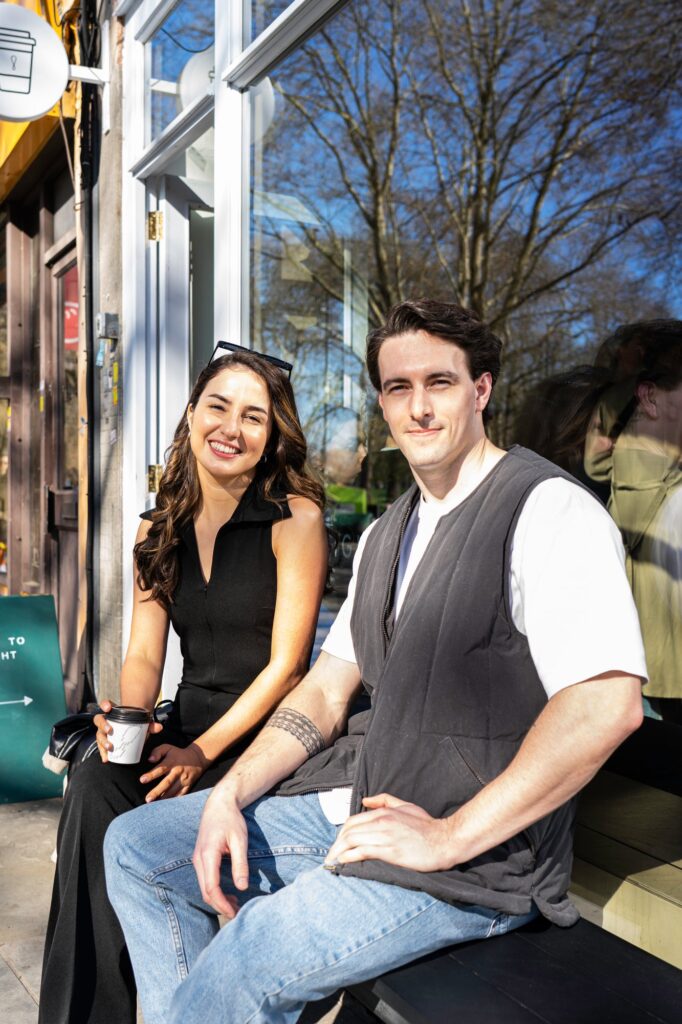 "A recent-ish addition to Clapham's caffeine scene (with an original site in East Dulwich), Lane Eight is a contemplative bolthole on The Pavement. The name is a track and field reference – meaning to take the outside lane – which reflects the shop's laidback ethos. It certainly looks the part: all raw plaster, ascetic menus, cheese plants and timber panelling. Their espresso comes from Red Bank – a B-corp roasters in the Lake District – while guest filters are sourced from fêted labels like Hard Lines in Cardiff and April in Copenhagen."- Vogue, February 2023.
---
Congratulations on being listed in Vogue! How does it feel?
George (Rendall, Founder of Lane Eight): Thank you. Yeah, it's obviously really nice to be featured along alongside some of the shops on there. You got Prufrock and Rosslyn I think is on there as well. I guess it shows that we're doing something right which is nice. And yeah, just got the email through, and pretty happy to receive it! But we're still focusing on what we what we're doing here. But it's kind of nice to have that (recognition).
How long have you been here, and what drew you to Clapham?
George: We've been here two years now. We saw that there's a lot of coffee shops here. But there's mainly brunch spots and a lot of sits in places. We wanted to bring something a little bit different by focusing on takeaway coffee. So yeah, we saw an opportunity. I think that was the first thing. And then, obviously, the people around here. You've got a base of young people who care about the quality of the coffee, they care about where it comes from. That was really important. And also, our brand is inspired by the outdoors- by running in particular. Around here you've got a really active community. So it made sense in a lot of ways to come here.
Tell us about the name 'Lane Eight'?
George: The name comes from the running track. The 8th lane is the outside lane of the running track, so you're staggered in front and running your own race. It resonated for a number of reasons, or two main reasons. I'm very into my running and have been for a long time, I find it meditative and a way to unwind. I wanted to bring that into the space and let the space represent that outside lane, that feeling of being in the outside lane. Secondly, I came from a corporate background. I know working in the city, is really busy, it's hard to detach sometimes. We wanted to be that space that people could come in and feel just a moment of calm before they go on their way. That's where the name came from.
Finally, what's your favourite coffee on the menu?
George: My favourite coffee? I think I always go for the batch brew filter. Yeah, definitely recommend it. We generally do a rotating guest roast. We have a house roaster and then we feature loads of different roasters from around around the world. So yeah, come in! It changes all the time. For me, that's how you can get a real nice different coffee experience that you get elsewhere… And also you can skip the queue because you can get it very quick so you don't have to wait for forever. So yeah, that's my favourite coffee!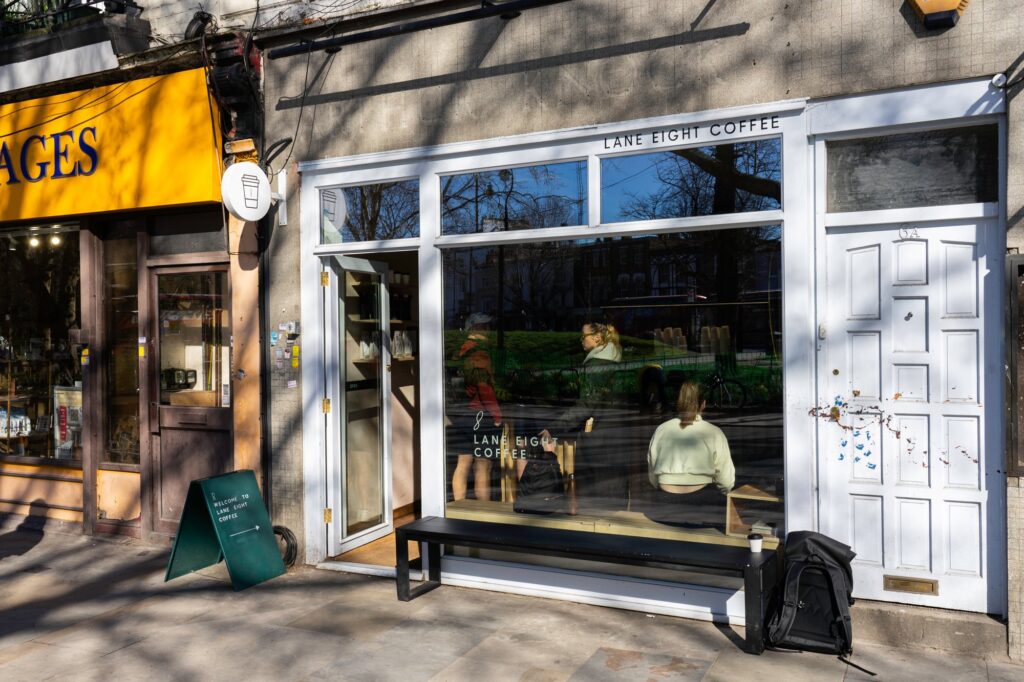 ---