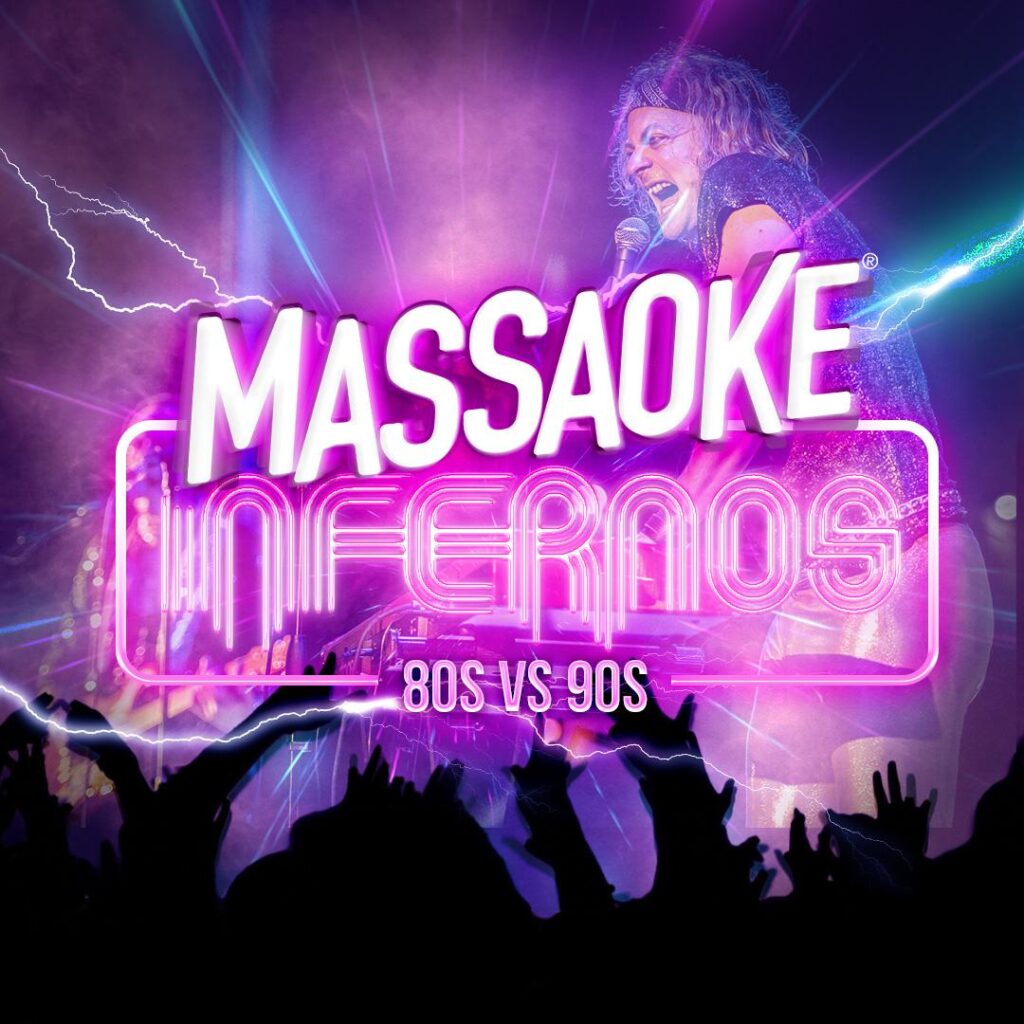 Infernos is taking things up a notch with their latest big night out and honestly, Clapham, you're not ready for this one. We all love karaoke, right? Let your inner Adele come out and perform 'Rolling in the Deep', or serenade your mates with a Beyonce hit that gets everyone dancing. Beautiful moments. It's all fun and games until… Hannah is three tequilas in and won't let go of the mic. Poppy thinks she knows the lyrics to an Eminem rap. Dave starts crying whilst getting too into T-Swift's 'Love Story'.
Ok, so karaoke is great. But there are some clear flaws. That's where Massaoke comes in! Massaoke is karaoke for the masses. This event will have a live band to accompany the singing, and lyrics projected onto a big screen to make sure everyone is, quite literally, singing from the same hymn sheet. This Massoke event is taking place at none other than our dear Infernos on the 3rd March. It is an 80's v 90's special, so expect to be belting out some mega throwbacks. Doors open at 8pm and Infernos will be hosting a 'Pure Anthems' after party to see you through for the rest of the night.
Excuse us, we're off to start our vocal warm up.
---