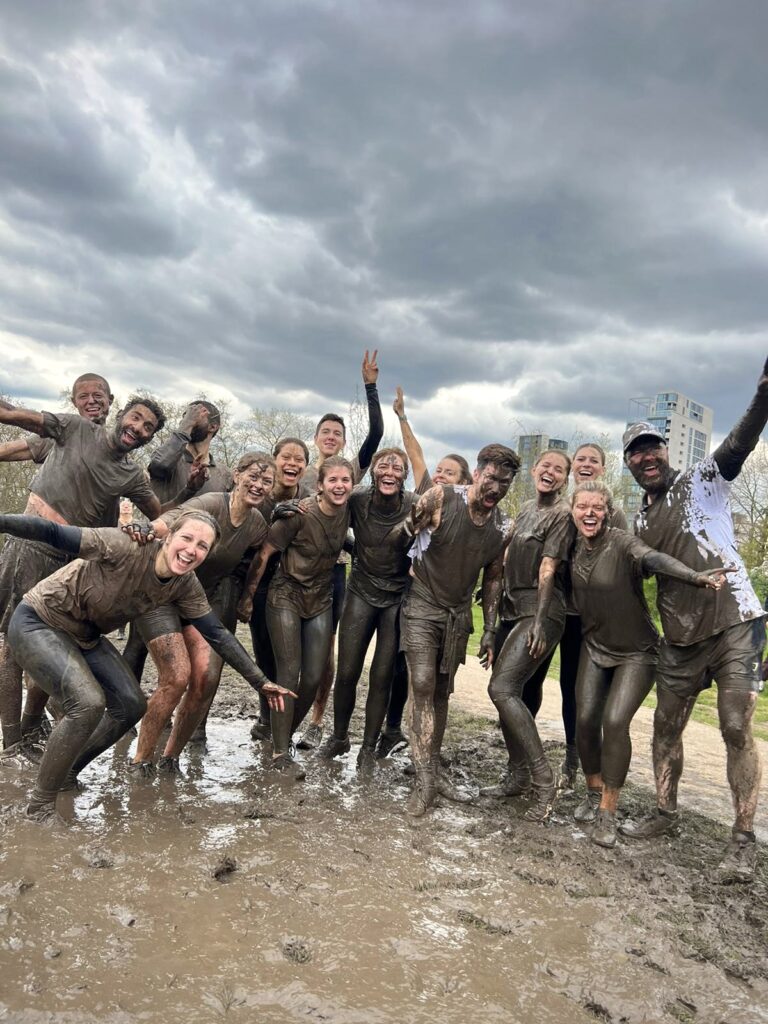 F45 is a gym franchise that's doing big things in the fitness space. You've seen them in Brixton, in wider London and honestly, in any big city around the world too. Their sessions run every day of the week, and by switching between cardio and strength classes it means that you can go every day of the week and and get a full body workout. They are changing people's relationship with exercise all over the world, but they are doing so much more- they are also becoming hubs of community, and our Brixton-based location is no different. Here's what's been going on at F45 Brixton recently… and some up and coming events you can get involved with too.
Tough Mudder
On 16th April 60 F45 members ran, crawled and waded their way around a 10km course. We decided to get our hands dirty and join in with the team. If the name hadn't given it away, there was a lot of mud and it was certainly tough- in total there were 20 'obstacles', all of which ranged from cage crawls, having to run up a greased 13ft quarterpipe, being dunked in an ice bath and a 40ft net climb. There were some extra surprises on some obstacles such as tear gas (yes, really) and hanging wires which delivered a hair-raising 10,000 volts.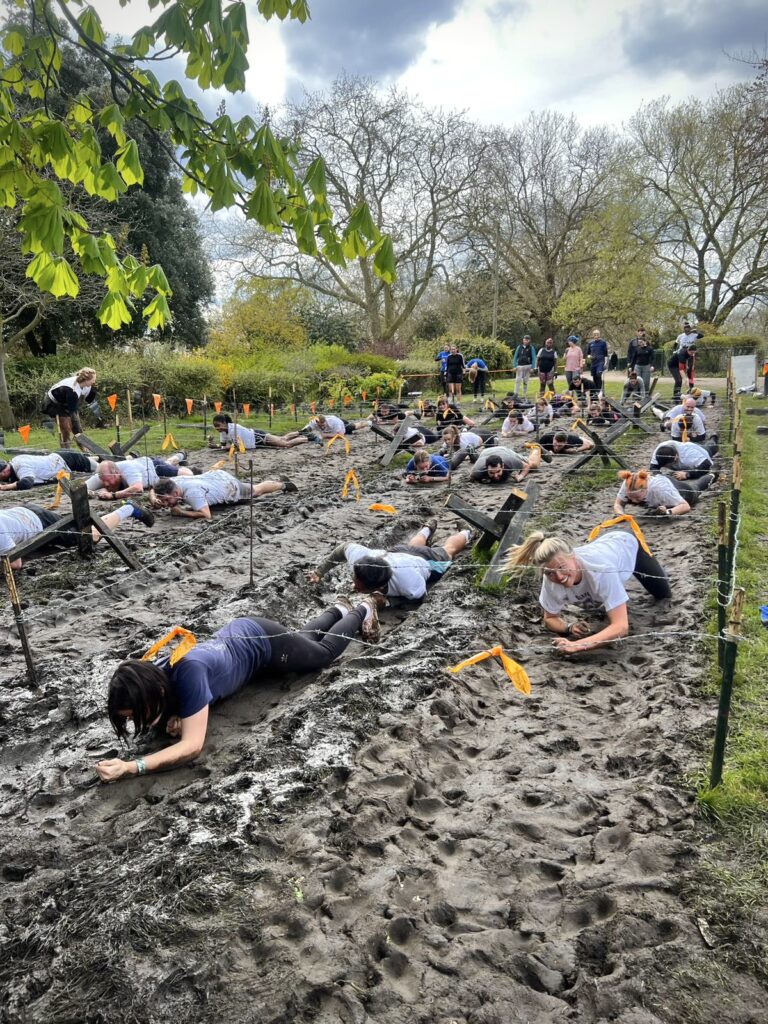 Despite the mud, challenging obstacles and actual electrocutions, it was an incredibly fun day. Not only had the classes at F45 geared us up for tackling the physical challenge, but the F45 team have also fostered a sense of community which was put into sharp focus on the day; it was nice to be out with fellow gym goers and to meet other Brixton locals too. The day finished with a few drinks and karaoke- it's all about balance.
Upcoming events:
Starting on 15th May is the famous (infamous?) 6 week challenge; where members are dared to try and reach their peak fitness within just a few weeks, through F45 classes and a nutrition plan for maximum effect. But it's not just the classes! There will be loads of other events taking over the studio; run clubs, technique workshops, yoga, social drinks… it really is a wholistic approach to physical and mental health. When the 6 week challenge finishes on the 24th June there will be a big celebration, which coincides with Pride too; drinks, food and a DJ will take over the gym before heading to Clapham to continue the party proper.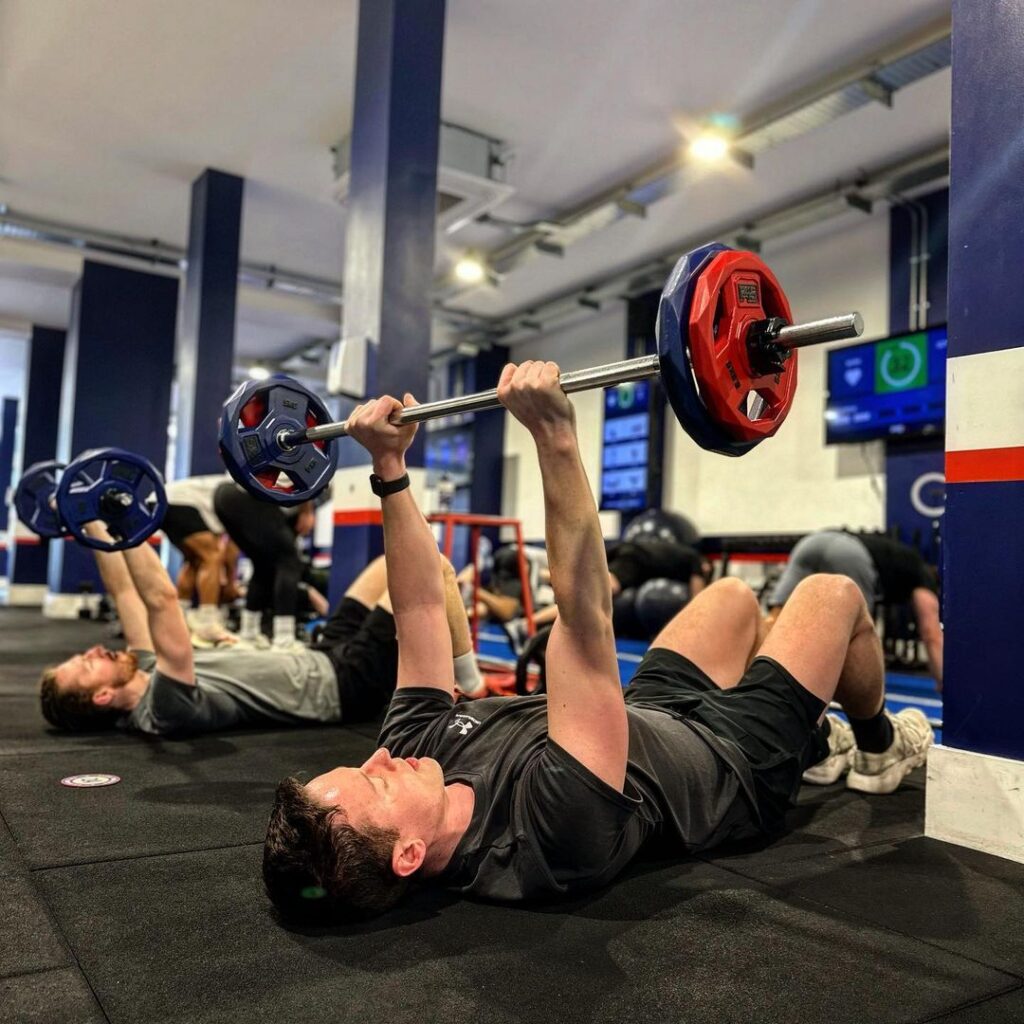 The Summer Social is always a big summer event the gym-goers calendar. Over in Richmond, the festival is an all day series of competitions and matches, finishing up with a big night on-site. F45 Brixton will be taking a group to compete against the other F45 teams. But if you don't want to take part, it's certainly worth the overground down- the sunshine, atmosphere and after party in years gone by have always been stellar.
If you're looking for a gym, you can't go wrong with F45 Brixton. We can vouch for how fit you'll get in no time. But if you're also looking for a community of like-minded, motivated and fun people? You still can't go wrong with F45 Brixton.