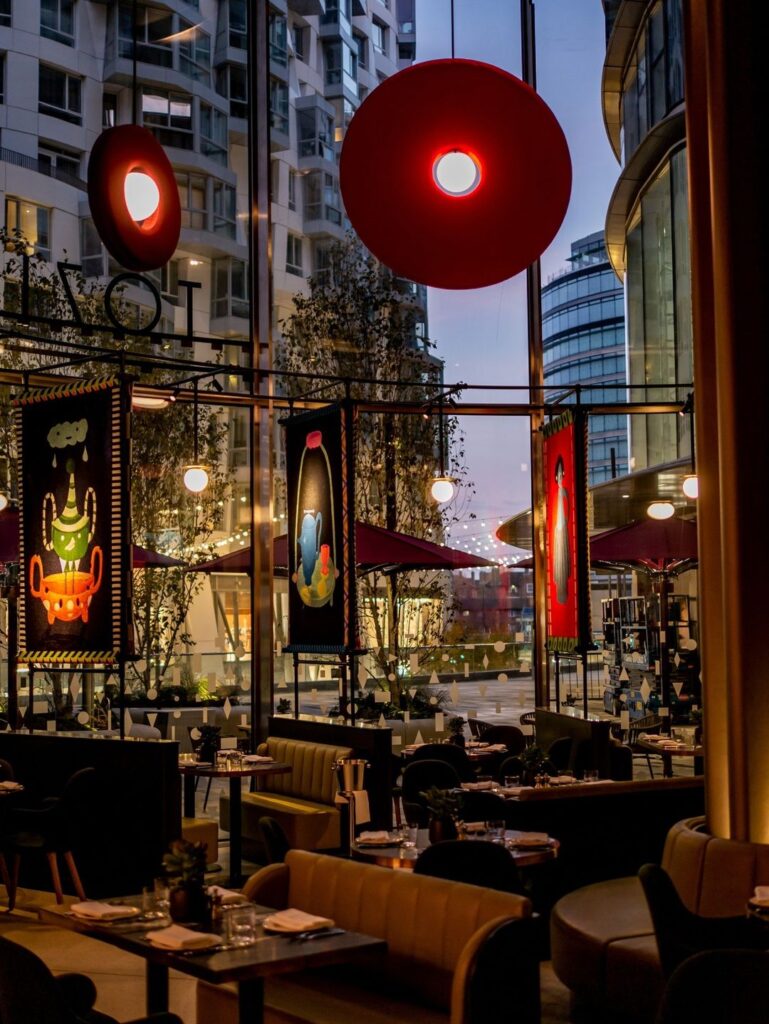 We went to the recent event in the Taste of TOZI series, which happened to be the 'Negroni & Cicchetti' themed evening. As big lovers of a gin, vermouth and Campari mix that was absolutely fine by us. This was our first time in TOZI, Battersea Power Station's Italian inspired all-day cafe and restaurant, and we think we've just found one of our new favourite spots.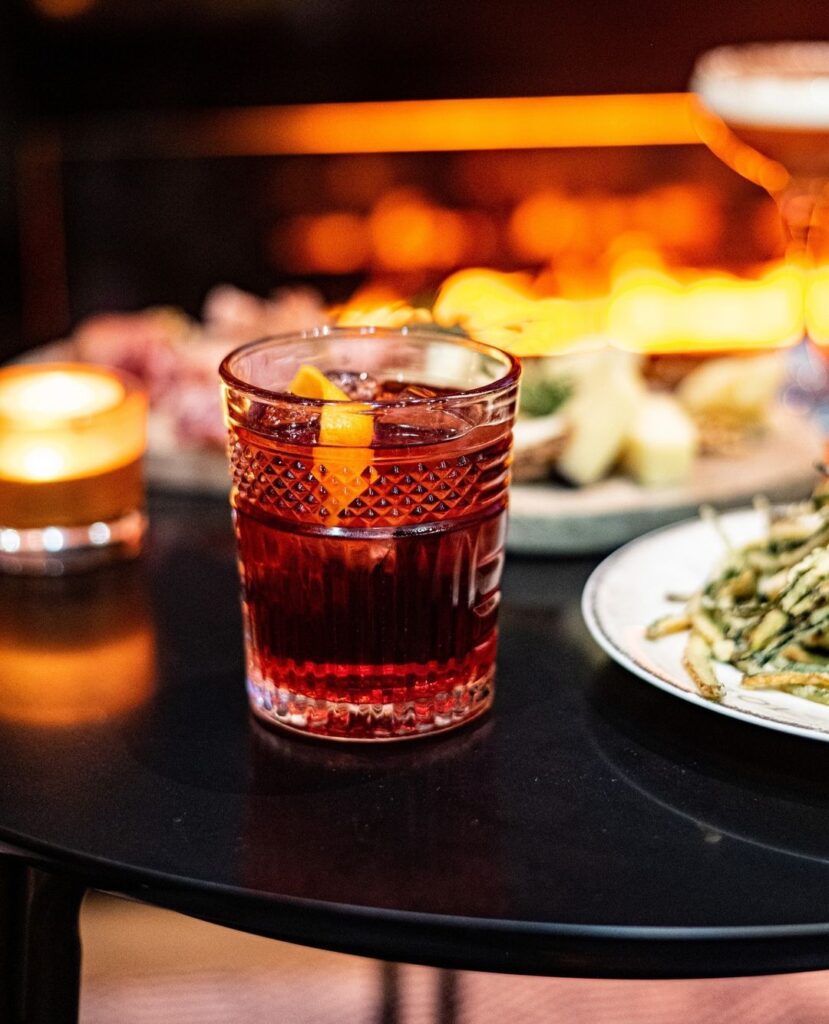 The whole space is enclosed within wall to ceiling windows meaning that the space is light and airy in the daytime and then settles into the evening as the sun goes down. The interior was grand; a mix of art-deco and traditional Europe done in a big, colourful and beautiful way. There were hanging ornaments, huge pieces of art and a striking slick red bar. It managed to feel clean and cosy at the same time; the tiny lamps on the tables gave way for a slightly more intimate atmosphere when you reach your setting. And though we went on a Tuesday, the restaurant was buzzy. The chatter of other diners, the attentive tinkering of the waitstaff, the crunching of the zucchini fritti (more on that later) all made for a comforting atmosphere.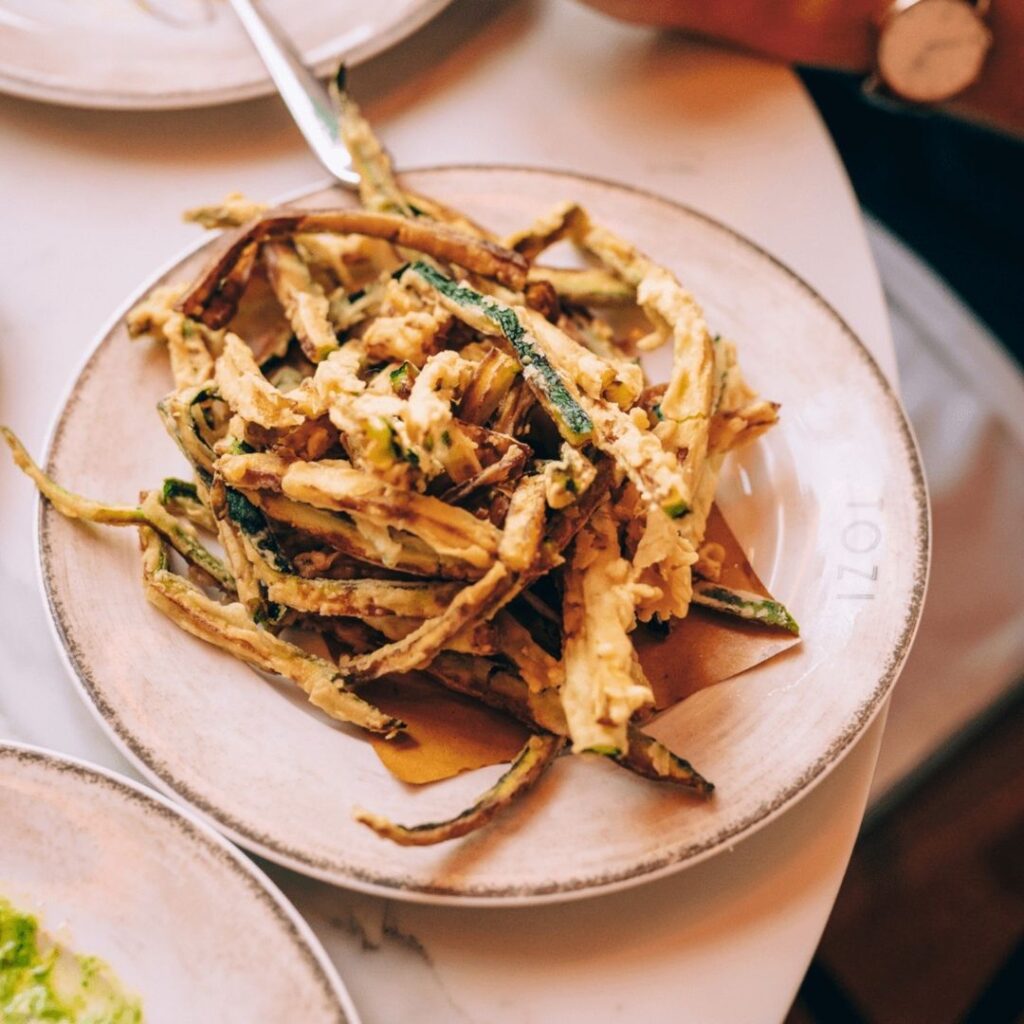 So onto the food and drinks. The evening was three courses of Negronis accompanied by paired cicchetti (cicchetti, by the way, is translated to mean snacks or small plates). We started off with the Negroni Sbagliato; if an Aperol Spritz got glammed up for a night out then this is that. Prosecco replaces the usual gin, making the drink feel lighter in bubbles and booze. Leave your Aperol Spritz' in 2022, Sbagliatos the only thing to be drinking this summer. To go with our first Negroni was a very merry trio of dishes; some buttery nocellara olives, a plate perfectly thin slices of beef carpaccio dressed with rocket and parmesan, and finally a pile of zucchini fritti. The fritti was impossibly delicious; lightly battered fried wisps of courgette seasoned with a good lot of salt? The mountain quickly became a mole hill. It is clearly a top seller at TOZI; almost all of the tables around us who weren't doing the set Negroni menu caught on quickly and had a plate of them too.
A clarified Negroni was up next. This was a really interesting one and when we saw a duo being carried over to us had presumed that someone had got an order wrong and that they were martinis. No sir, these were our clarified Negronis! And, despite their clever disguise, they tasted nothing like a martini. They were summery with a citrus twist and bergamonty undertones, made even more boozy with the addition of fortified wine. A surprisingly easy drink. And with this citrusy celebration, what else to eat than calamari? Some of the best we'd ever had; they were chunky bits of squid coated in a slightly thicker batter than we were used to- it made us think of a fish and chip shop in the best way possible.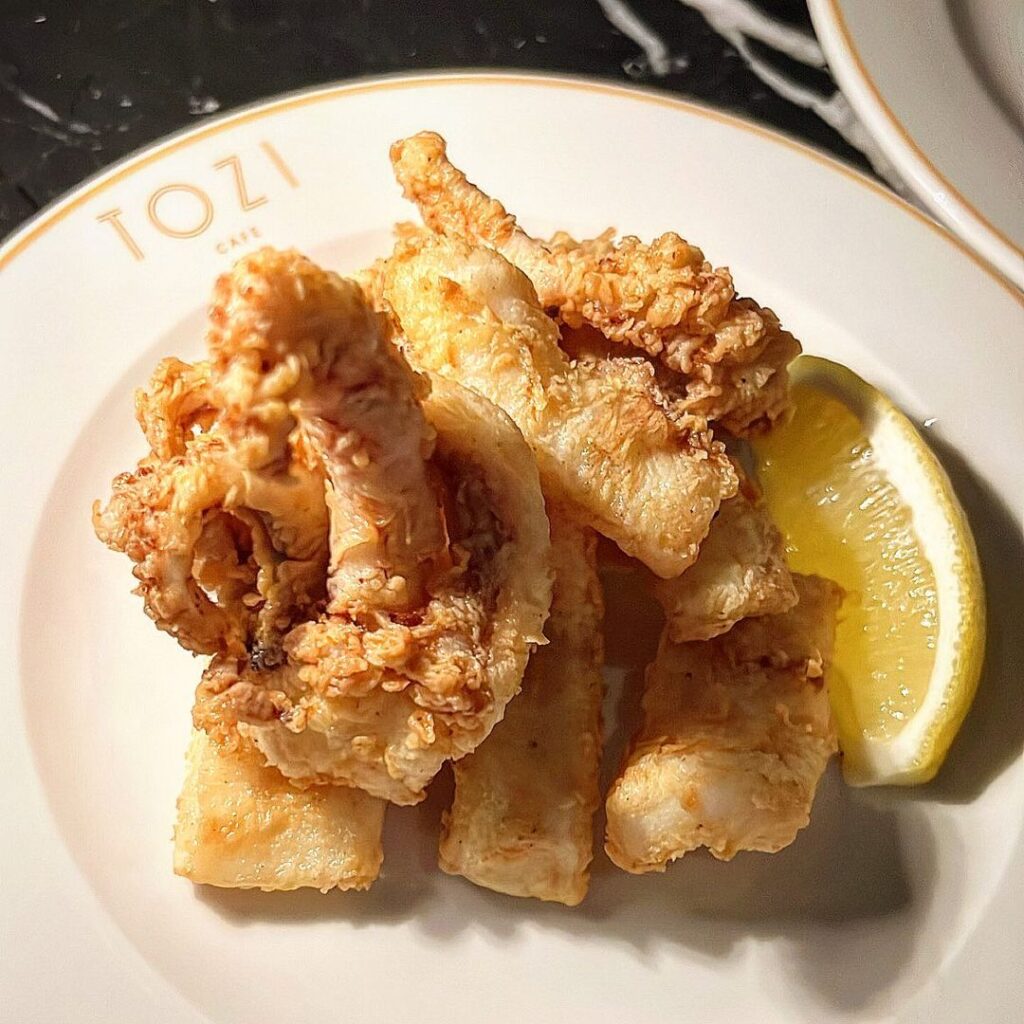 To finish was the very intriguing olive oil Negroni. A classic Negroni red in colour, studded with nocellara olives this one was a conversation starter. The alcohol is soaked in olive oil for 7 days and there's a freezing process to really bind the Campari with the oil too. Different to anything we'd had before, it was earthy, delicious and memorable. We really, really loved it, and if you like to be a bit adventurous with your drinks then this is the Negroni for you too. To go with the luxurious olive oil flavours was an equally luxurious charcuterie board; cured meats, traditional cheese, crackers, a really chunky fruit chutney and juicy caper berries finished our evening on a high.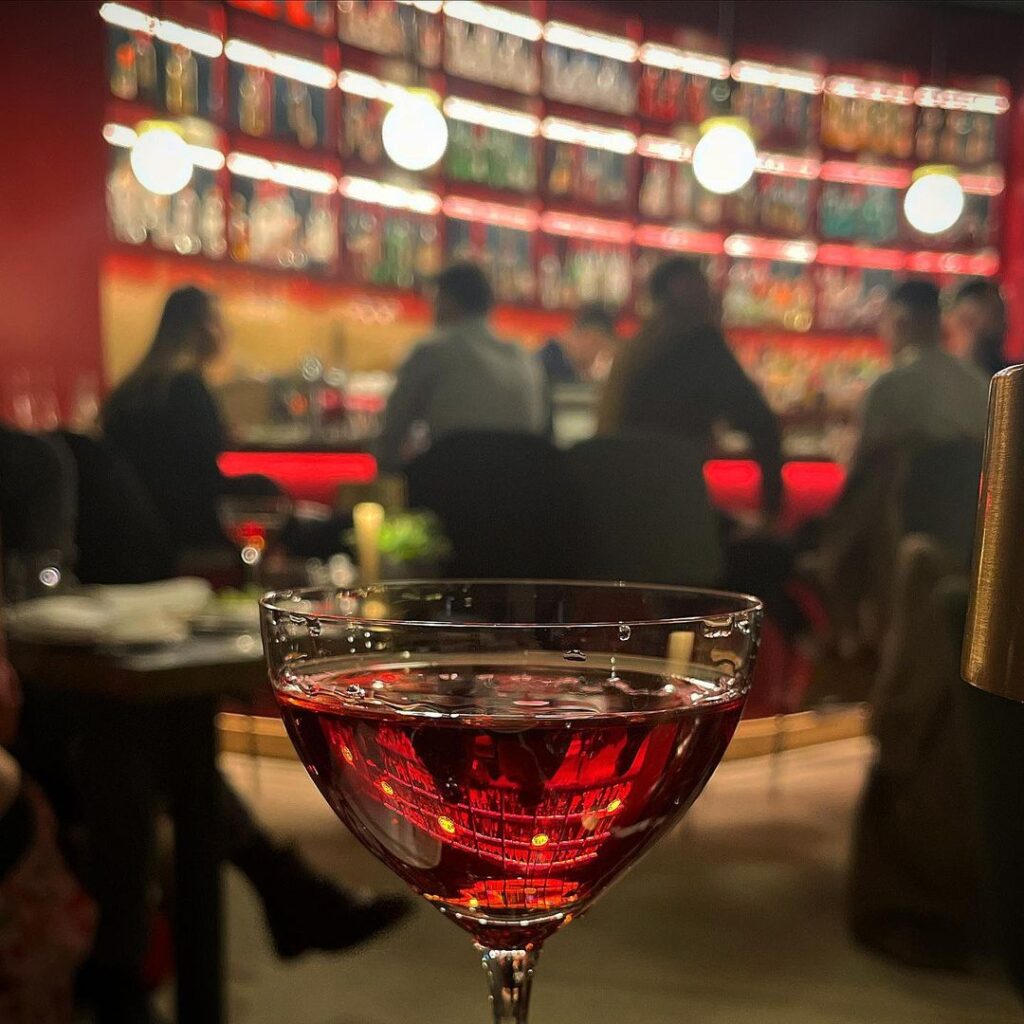 The whole evening was a delight from start to finish. Our servers were fantastic; whisking away and replacing our courses seamlessly, knowledgeable on what was being put down and really added to the enjoyment of the night. Of course, the food and drink were amazing- we will be returning again, if not for another event then certainly to try out more of the menu (with another pile of zucchini fritti of course). TOZI really impressed. Atmosphere, event and everything in between. What a clever operation it is.
Next up on the event series is an evening of 'Wine Pairings and Cicchetti' on the 30th May. Here's some more about it:
Guests will embark on an explorative journey from the North of Italy to the South and back up to central Italy through wine pairings. Chosen by Bar Manager Alessandro Manello, the exciting and complex serves will include a glass of sparkling wine from Veneto, Sottoriva col Fondo Agricolo, Malibran and a glass of Flaneur, Grillo Terre Siciliane, Pianogrillo a white from Sicilia. Then followed by a glass of orange wine Evelyn Verdicchio Classico Macerato, from Marche and to finish a red from Trentino-Alto Adige, a Pinot Nero, Colterenzio. These choices of wine will be paired with a selection of delectable cicchetti, all deftly devised by Executive Chef Lee Streeton.
For only £50 per person, these evenings are an absolute no brainer. You'll get a true taste of TOZI; yes, the faultless food and drink- but also that signature interior and flawless service too.
---