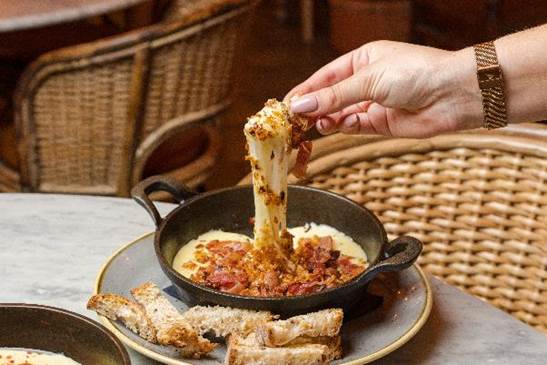 So, what's the deal! From 5pm every Friday, head to Megan's for Fondue Fridays, where you can get a cheese fondue and a bottle of house wine for just £25. Megan's really know what they're doing, don't they? They've seen the gap in the market and they've filled it with cheese and wine. We have no complaints.
And they're not just any fondues, oh no. These are Megan's speciality fondues. They've got no less than five different variations; the OG Turkish cheese fondue, the crispy one; the cheese & onion one, the spicy one and their Christmas special; the pigs in blankets cheese fondue. That's a lot of cheesy options to choose from. (PSA: we tried out the pigs in blankets special and do yourself a favour and order this one whilst it is on the menu).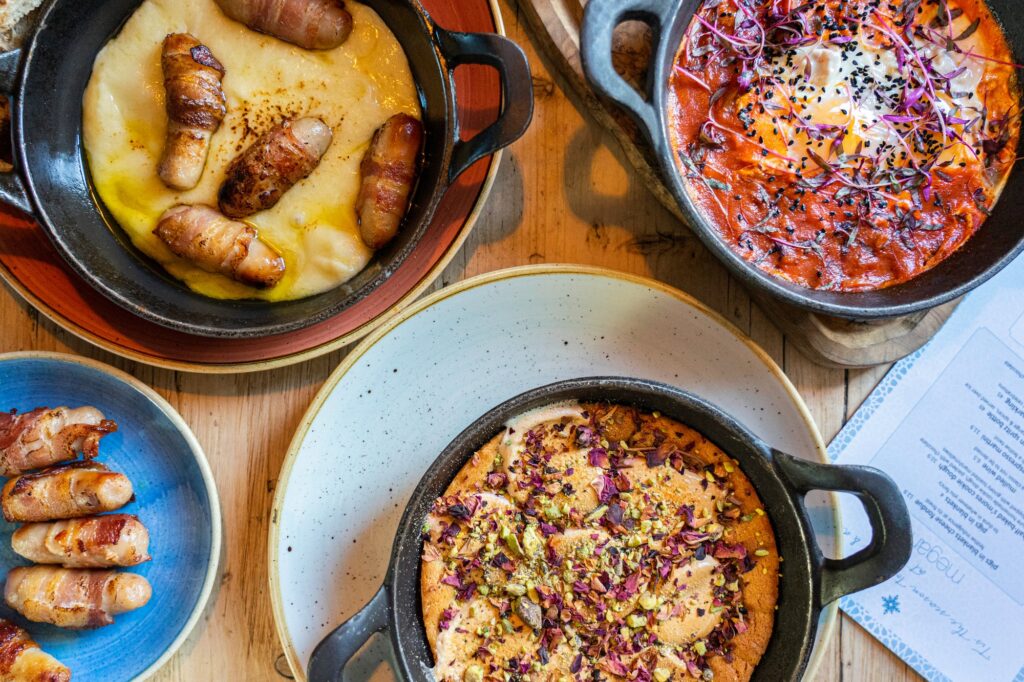 Once you've made your way through your cheese fondue and bottle of wine, you'll probably be in the mood for something a little more substantial. Hunker down and tuck into a dish or two from their delicious menu- you can't go wrong with any of it. Cheese, wine, damn good times.
---