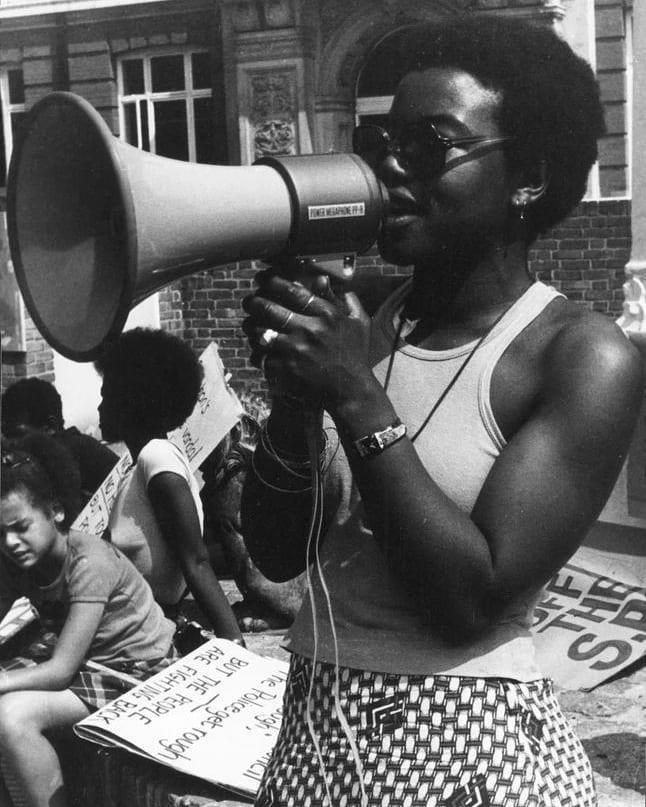 At 9 years old Olive Morris moved from Jamaica to London in 1961, where her parents were living having migrated as part of the Windrush generation.
During her life she protested against racism, injustice and inequality. She was especially focused on housing issues and women's rights through the racial lens and this passion led to her co-founding the Brixton Black Women's Group and the Organisation of Women of African and Asian Descent. She was also an active member of the British Black Panthers Youth Collective. The organisations she was apart of were radicle in their day- there was very little legalisation against racism at the time but these groups made huge waves against the discrimination that minority groups faced.
She suffered for her beliefs too- she was a victim of police brutality in 1969. Olive and several others were beaten by police officers who were questioning Nigerian diplomat Clement Gomwalk outside Brixton's 1st Black record shop 'Desmond's Hip City'. Brixton was home for Morris for the majority of her time in the UK, she squatted in 121 Railton Road and quickly turned the space into a hub for her activist groups.
Olive died from cancer in 1979, aged only 27. By that time she'd made an incredible impact on her community and the future of community. What a woman.