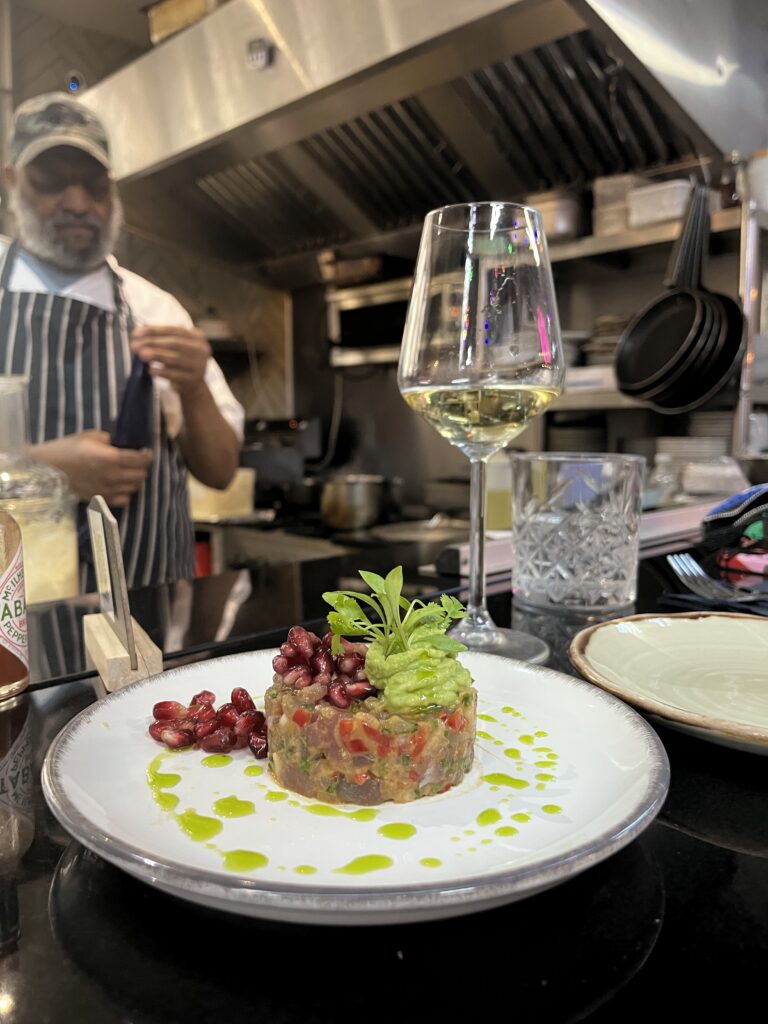 The Sea Garden in Tooting is one of our favourites. If you like seafood served in a great setting, then it's almost a guarantee that you'll love it too. The service, the food, the atmosphere- it's all lovely and relaxed. And as if it couldn't get any better… they've just announced a way to make the first half of your week feel extra special; they are doing Lobster Tuesdays. We had to try it out.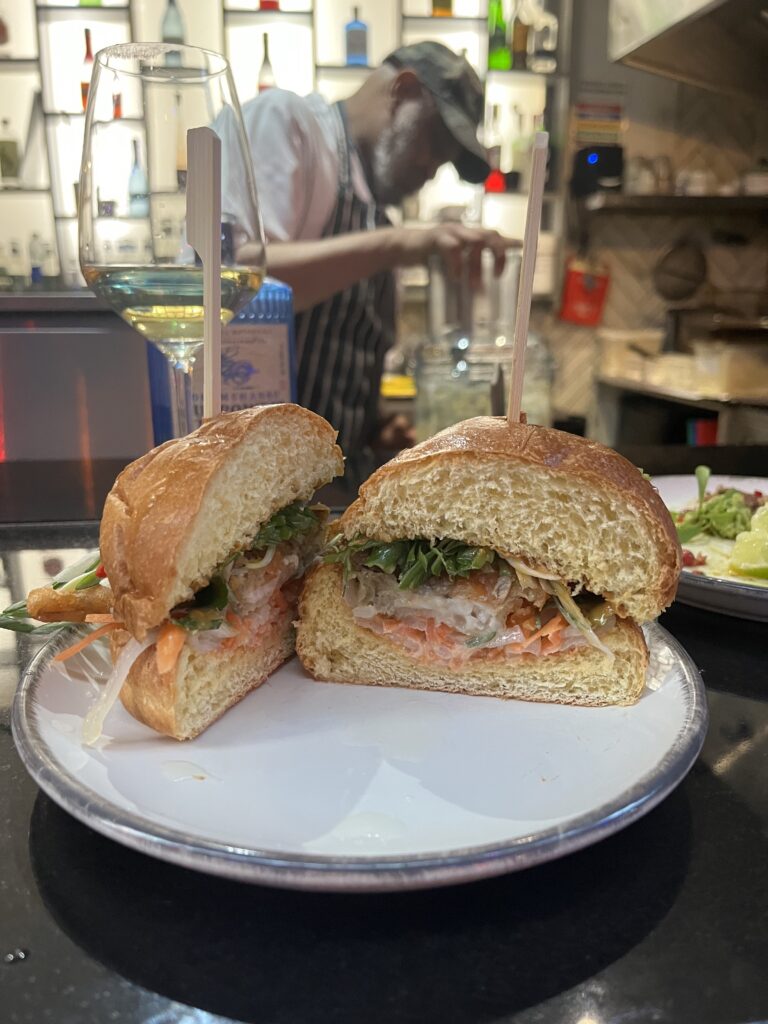 Starting off with a crisp glass of Picpoul accompanied by a few Cornish Oysters is the only way to begin a meal at The Sea Garden, trust us. It's light, fresh and sets the tone for the rest of the meal. Of course, we were there for the lobster, but there are so many tempting dishes that we had to also order a few extra plates. The tuna tartar comes served with oyster sauce, guacamole and pomegranate. We loved that each bite seemed to come with a new flavour; chilli, ginger, creamy avocado and pops of pomegranate, it felt like spring in a mouthful. Next up was the crab bun; a soft shell crab tempura with pickled carrot and kohlrabi and a spicy mayo. This was absolute heaven. If you're after something quick and filling, the crab bun should be your order.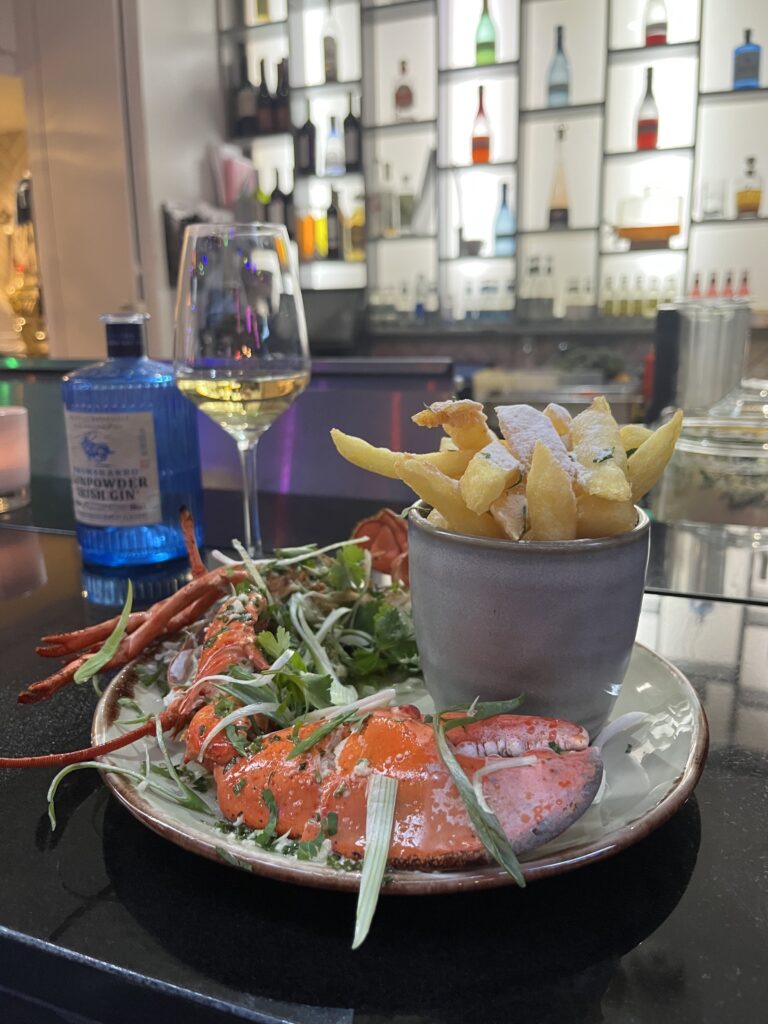 Onto the mains. There were three lobster options; a half lobster in wild garlic butter with chips, a half lobster with a curry veloute, mussels and chips or the 'surf n turf' option of lobster with rump steak, wild garlic butter and salsa verde. Almost impossible to choose and after a lot of deliberation we narrowed it down to the first choice. Keeping it classic meant that we could really taste how meaty and fresh the lobster itself was, and the wild garlic butter added just a little hint of flavour pizzazz to lift the whole dish. The triple cooked chips came in a powdered vinegar too, something we'd never come across before but immediately ordered on Amazon the next day. That stuff is good.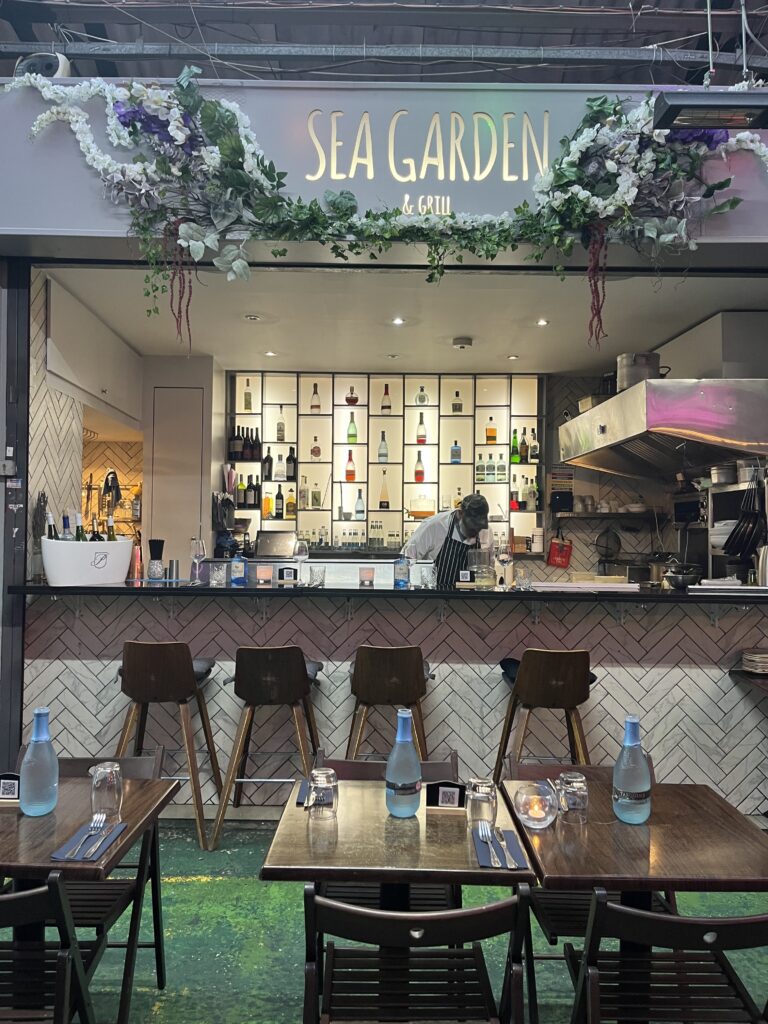 There's something so decadent about having lobster on a Tuesday evening, but why save all the fun for the weekend? Get down to The Sea Garden and join in with the lobster life; it's good over there.
---