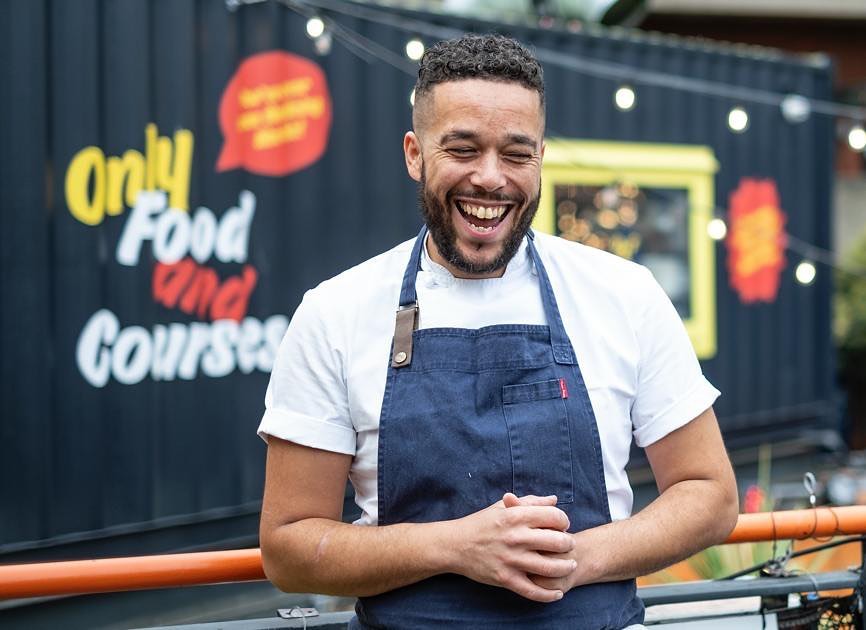 Last night local Brixton chef Robbie Lorraine showed the UK what he was made of in the BBC's Great British Menu. The owner of pop up 'Only Food and Courses' competed against 3 other chefs in the London and south east England heat where the theme for this year's competition is 'A celebration of 100 years of British broadcasting'. So what did Robbie cook up?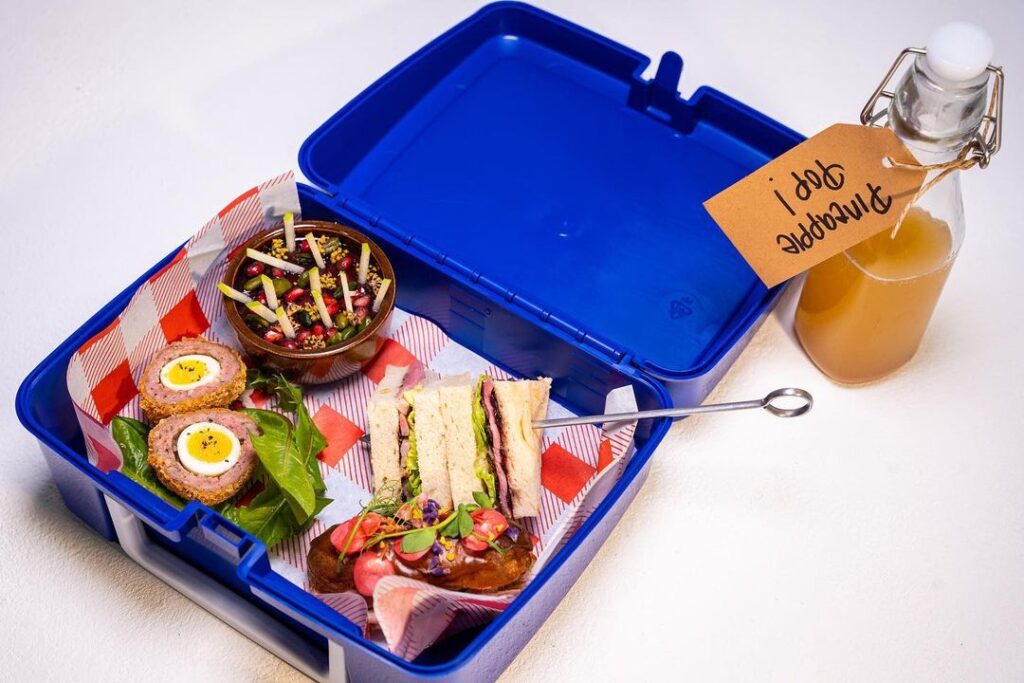 Starter: 'YOU MUST BE QUACKERS'. Scored 6/10
Duck served 4 ways. A duck 'ham' sandwich, duck liver parfait, duck scotch egg and confit duck leg eclair was served with a fermented pineapple pop to make a duck packed lunch. And served in a lunch box? Love it.
Fish course: 'ABSOLUTELY FABULOUS SCAMPI AND CHIPS'. Scored 7/10
Here there was langoustine tales glazed with a stock reduction and covered with deep-fried pork skin and amaranth seeds. It was served with deep-fried chickpea chips and saffron emulsion.
Unfortunately, Robbie didn't make it to the next course. But that works for us, because it means that he's coming back to his Pop Brixton home restaurant where you can go and try out some of his cooking for yourself.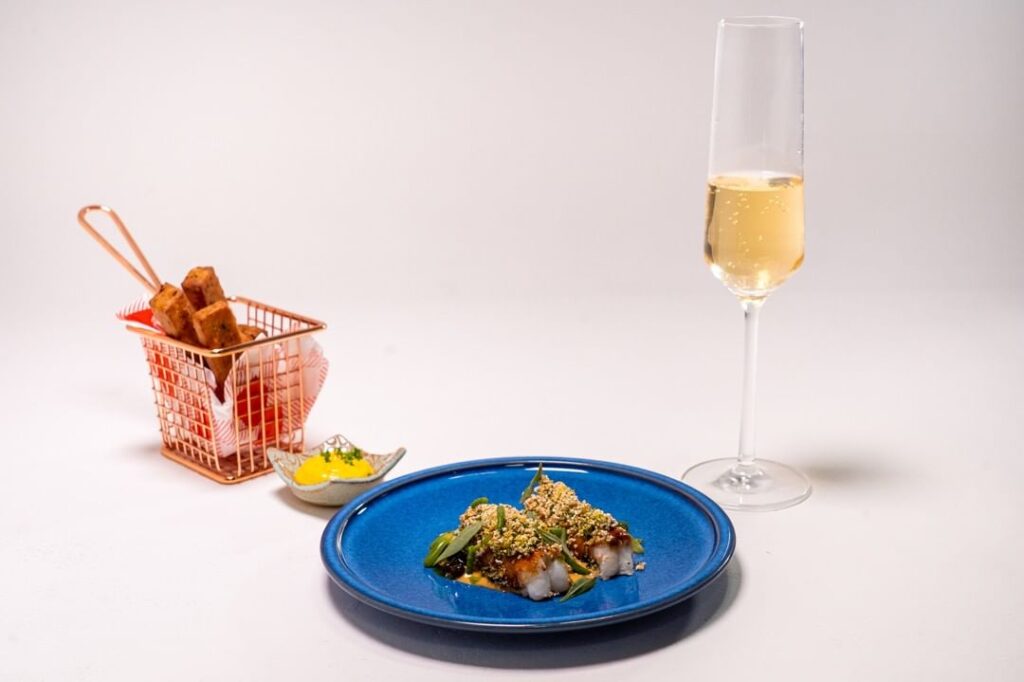 Only Food and Courses is Robbie's pop up concept in Pop Brixton. You can get a 6 course tasting menu of retro-inspired food like prawn cocktails and After Eight pallet cleansers. It's inspired and has been critically acclaimed by the likes of Jay Rayner. Show our Brixton star some love and go for a trip down memory lane for some delicious food.
---