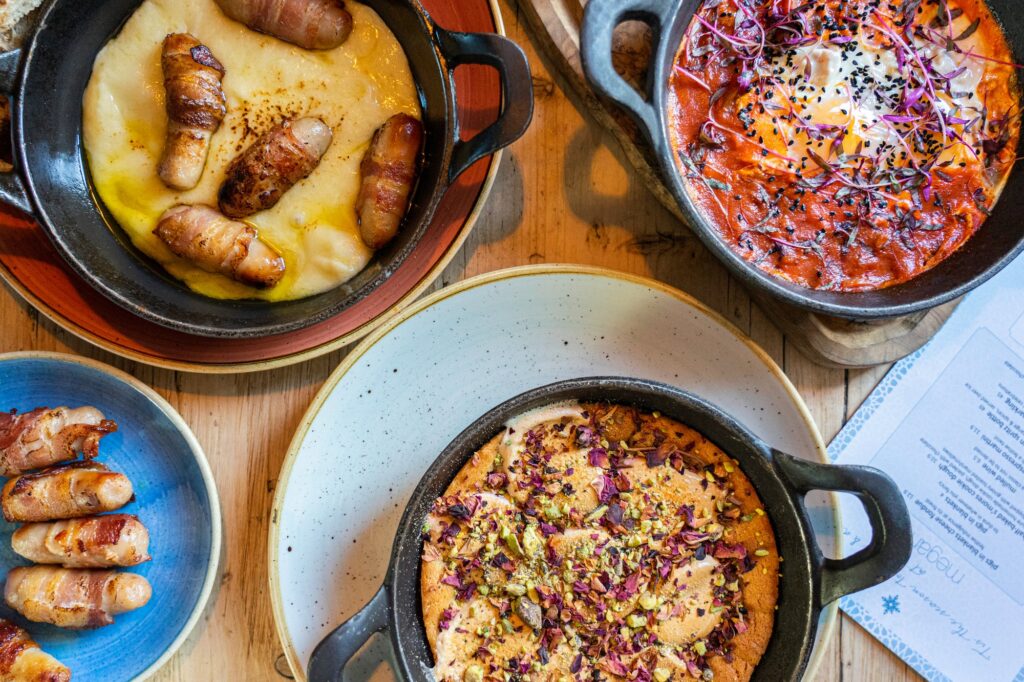 Megan's are pulling out all the stops this Christmas, of course they are. They've gone for those cheesy, meaty and sweet treats you are craving at this time of year, perfect for the instagrammable picture and perfect for your stomach too.
It's not just the food though. They've not held back on the alcoholic offerings either, which is totally fine by us. Get your mittened hands on one of those Bailey's spiked espresso martinis- like a creamier version of their original big sister, and these ones come decorated with a cocoa powder dusting of either a snowflake or a 'Ho Ho Ho' stencil. It's these little touches that really are the Megan's signature, and they quickly make your meal feel sparkly and festive.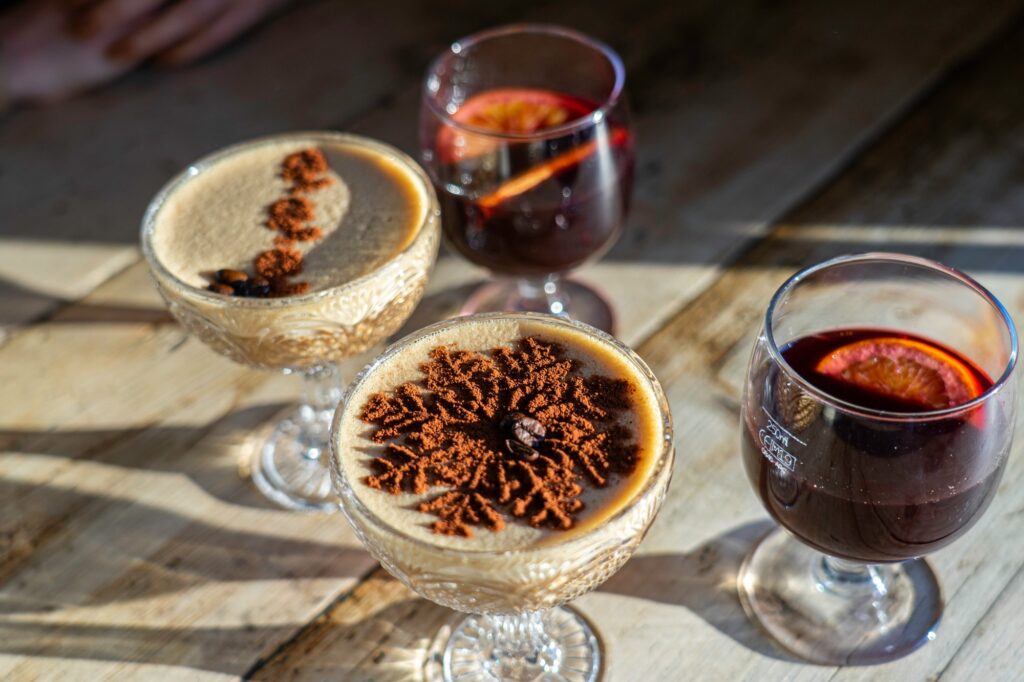 To eat we went with the pigs in blankets in fondue, which was absolutely mad. Everyones favourite part of Christmas dinner (pigs in blankets, obviously) studded a pool of melted cheese. We had to get an extra side of pigs to keep dunking and we highly recommend you do too. Such a fun, original sharer that will immediately be a crowd pleaser amongst your table. Or, you know, treat yourself and do the thing solo. It's Christmas and it is the perfect way to refuel after a day of Christmas shopping. On the festive menu is the pimped version of Megan's famous cookie dough. This one has had a s'mores twist and is stuffed not only with Nutella, but marshmallows too. Move over cheese, this dessert has invented the 'marshmallow pull'- stick your spoon in and get ready to stand up as strands of marshmallow slink down for yards and yards. Chocolatey, sweet and a sugar rush we are seriously into. A pudding with bells on if you will.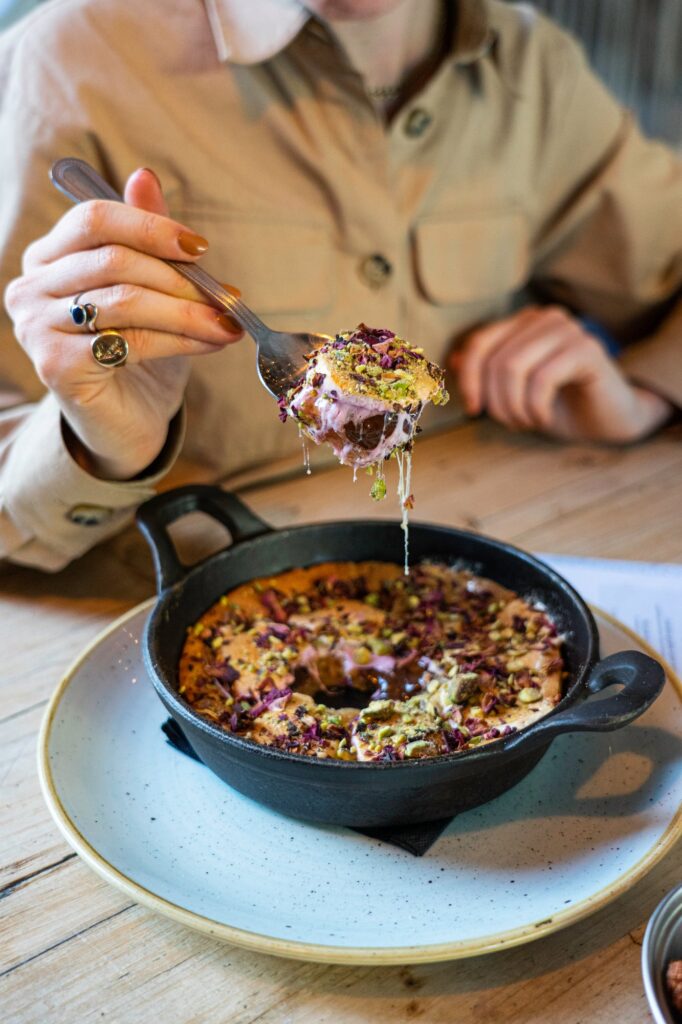 Away from all things festive, the rest of the menu at Megan's is always really fantastic. The buttermilk fried chicken is the only way to start- the sweeter sauce to dunk makes the whole thing almost too edible- you'll be fighting over the last piece. For a kick of vegetables, we went for their classic shakshuka. It is one of the best we've had and a lovely fresh mouthful between the cheese and sweetness. The sauce surrounding the eggs is zingy enough to cut through the silky yolks that pop into the tomatoes, and you'll be thanking goodness that there is a generous portion of bread to scoop it all up.
Megan's have done it again this Christmas. Get a hit of all things festive with their seasonal menu… and wash it down with a warming mulled wine. Bliss.
---
Copyright - Unless otherwise stated all contents of this website are © 2022 - Octo Media Ltd - All Rights Reserved - Full details for the use of materials on this site can be found in the Terms & Conditions