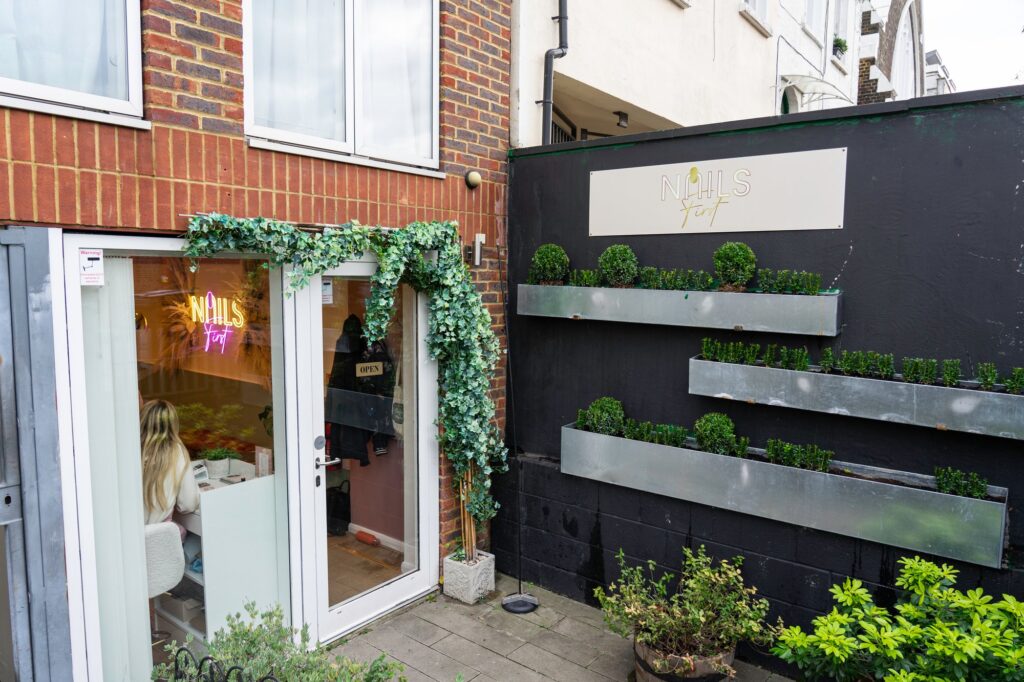 Just a hop away from Clapham North tube station is a brand new, boutique beauty salon. Nails First opened just at the beginning of November and we are excited to have this gorgeous new spot in Clapham… we think you will be too.
The dinky salon is cleverly split into two areas, the front is reserved for nails and the back portion of the space is used for lashes and brows. It has been decorated really well and we love the little touches of glam that makes the whole salon feel just that bit more luxurious. It really does add to the experience and these attention to details made Nails First feel separate to your regular nail bar.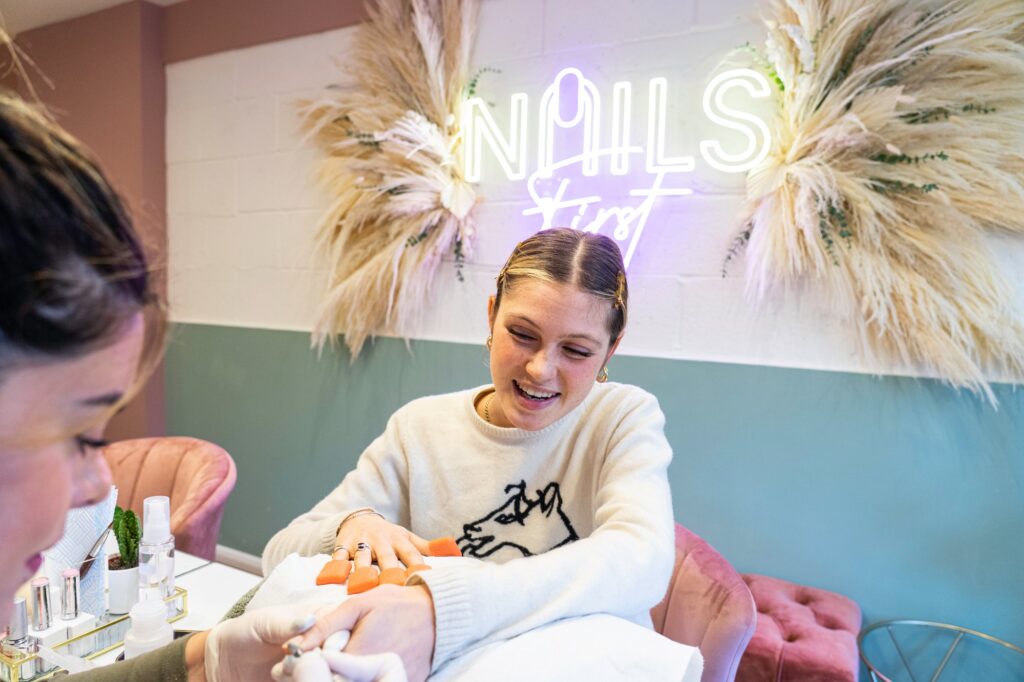 We started off our appointment with an incredibly relaxing lash extension. It was just what we wanted- our technician made sure to check exactly what look we were after and was not only really gentle but was ready to make us feel as comfortable as possible. We opened our eyes an hour and a half later and felt like a new person. The precision and care that had been put into the 90 minutes was clear immediately.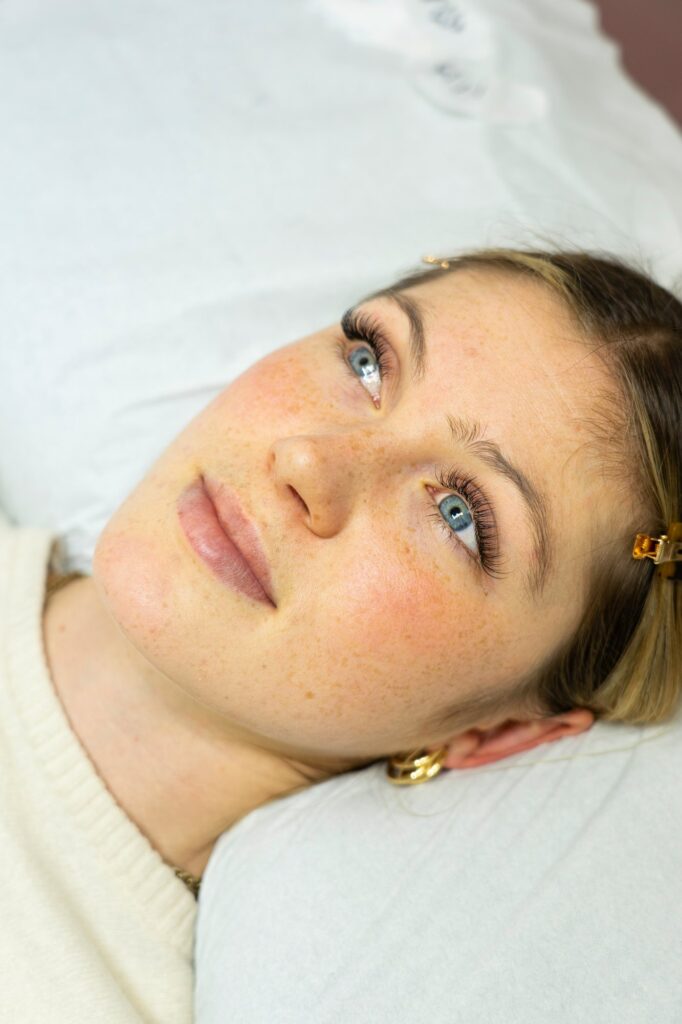 Then we headed down the corridor for one of the best gel manis we've ever had. The products were premium and it was clear that our nail health was front and foremost. After deciding on our colour, Marcela (owner and nail guru) got to work, carefully stripping away our old gel and replacing it expertly and efficiently. Everything was incredibly clean and it really did feel like a treat to be pampered- Marcela was happy chatting to us and with an incredible playlist in the background we really didn't want to leave. Again, we were so happy with the results. No bubbles or bumps, and next time we are coming back for some nail art too- just check out their Instagram feed for a sneak preview of how talented Marcela is!
And if none of that has sold you? They've got a resident puppy to welcome you. Deal. Done.
---
Copyright - Unless otherwise stated all contents of this website are © 2022 - Octo Media Ltd - All Rights Reserved - Full details for the use of materials on this site can be found in the Terms & Conditions