In a cluttered world of wine subscription boxes sending sub-par bottles that end up getting dusty on a shelf, Grape is what you need. A wine delivery service that makes it their business to get to know what kind of wine you want turning up on your doorstep. No-one likes an unwanted guest and when you order with Grape you can rest assured that the bottles that arrive will be welcome in your home, your glass and, well, your mouth too.
Grape is a Clapham born online wine store that pride themselves in being real. Run by two sisters, Jenny and Lindsey, (the former used to be the head buyer for OddBins so there's a lot of viney knowledge in this duo) they began Grape over lockdown with the goal of bringing properly good bottles to the public. No matter who you are- from wine pros to novices, this website is about to be your next obsession.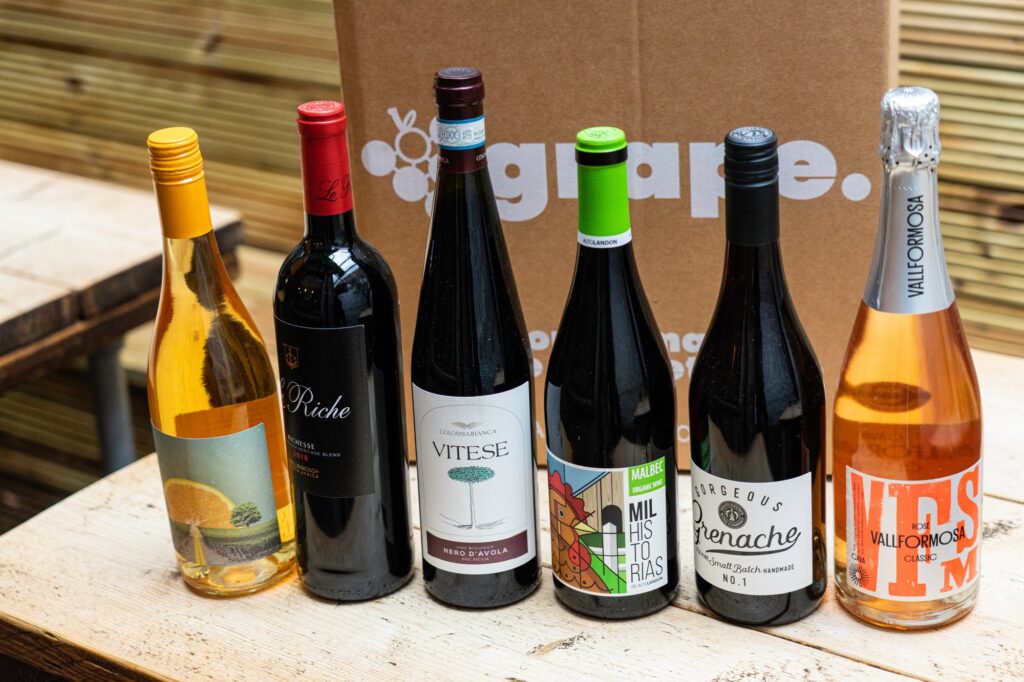 Start your introduction to them with a comprehensive quiz that will ask you questions like 'How does wine fit into your lifestyle?' and 'How much do you typically spend on a bottle of wine?' and they will suggest a selection of wines for you that they think will fit. Then sit back, wait a while and hey presto, a box of wines that suit your taste buds and budget will arrive on your doorstep like magic. Or if you've got a bit of a better idea and know what you like, browse freely through their cleverly laid out site. It's split into really handy sub categories too, like 'crisp and elegant whites' and 'bangin bubbly on a budget', so you've got a little more direction.
Though they've got the big names (if you can't stay away from the Bollinger, don't fret), they really champion smaller producers. They are keen to help you discover the up and coming businesses that are making moves in the organic, vegan and sustainable wine worlds. Which, sure, can be a bit daunting and often come with a more hefty price tag than your usual Sainsbury's bottle. However, we were nicely surprised when we browsed through the prices on their site. There are certainly the higher price point bottles for those special occasions, but Grape makes a point of having an impressive range of costs per bottle so whatever your budget, there will be something for you.
As the festive season creeps up and our drinking schedules get a little more erm, 'regular', make sure you're stocked up with some cracking wines that you will absolutely love.
---
Copyright - Unless otherwise stated all contents of this website are © 2022 - Octo Media Ltd - All Rights Reserved - Full details for the use of materials on this site can be found in the Terms & Conditions