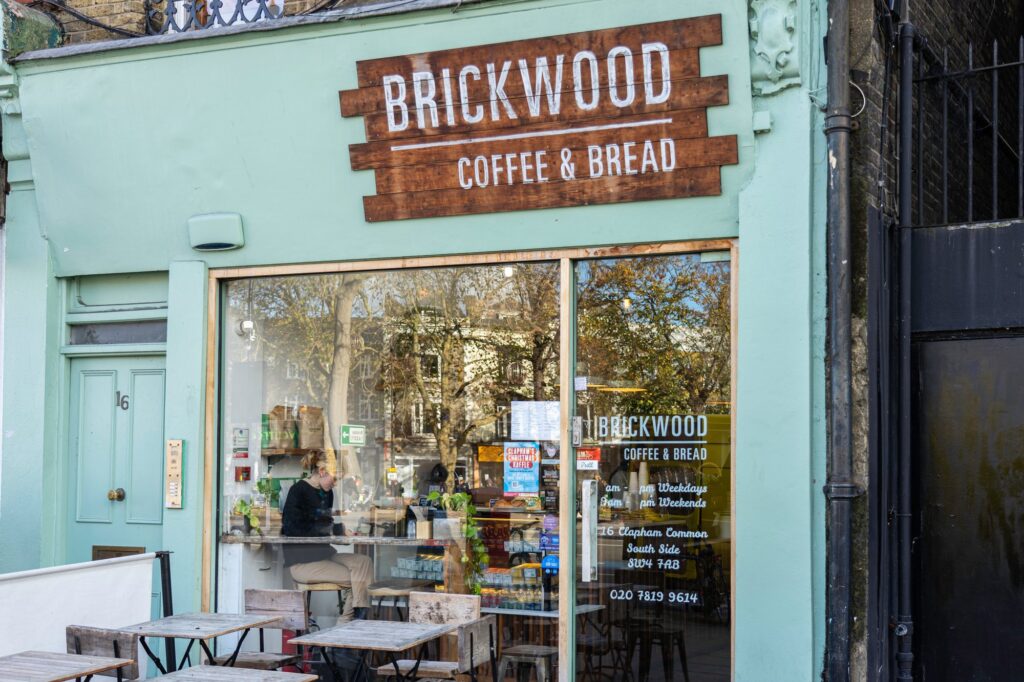 We love Brickwood for loads of reasons. The banana bread that is called 'the legend' for a reason (if you know, you know), the ever cheery staff and the impeccable brunchy vibes that they carry off all week long. And though it's hard to be swayed away from Brickwood's banana bread and hash nuggets if you have, you'll know that everything on their menu is extremely, stupidly good. They've just refreshed their menu with a few new showstoppers and showstoppers they are. Let us tell you…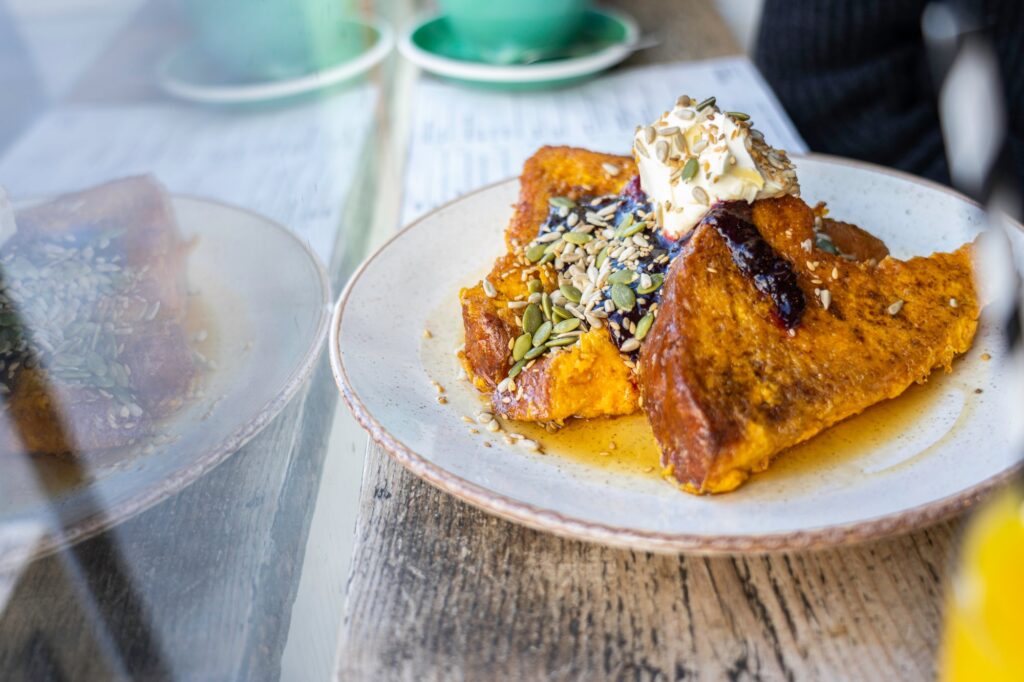 The French toast was mindblowingly good. It was three door stop hunks of bread, battered in something magical that turned the outside crisp and the inside into a custardy soft dough. Doused in maple syrup and topped with a fruity compote, a creamy vanilla mascarpone and a sprinkling of seeds: flavours, textures, smells- it had it all. It's a big portion but it's hard not to eat the whole thing in one breath. Then came a croissant stuffed with scrambled eggs. Buttery, flakey and perfect for a breakfast treat. Silky eggs perfectly complimenting the crunch of the croissant? Go on then. This one is for you if you can't work out if you are in the mood for sweet or savoury and again, it was a liberal portion. No skinny, stale croissants here!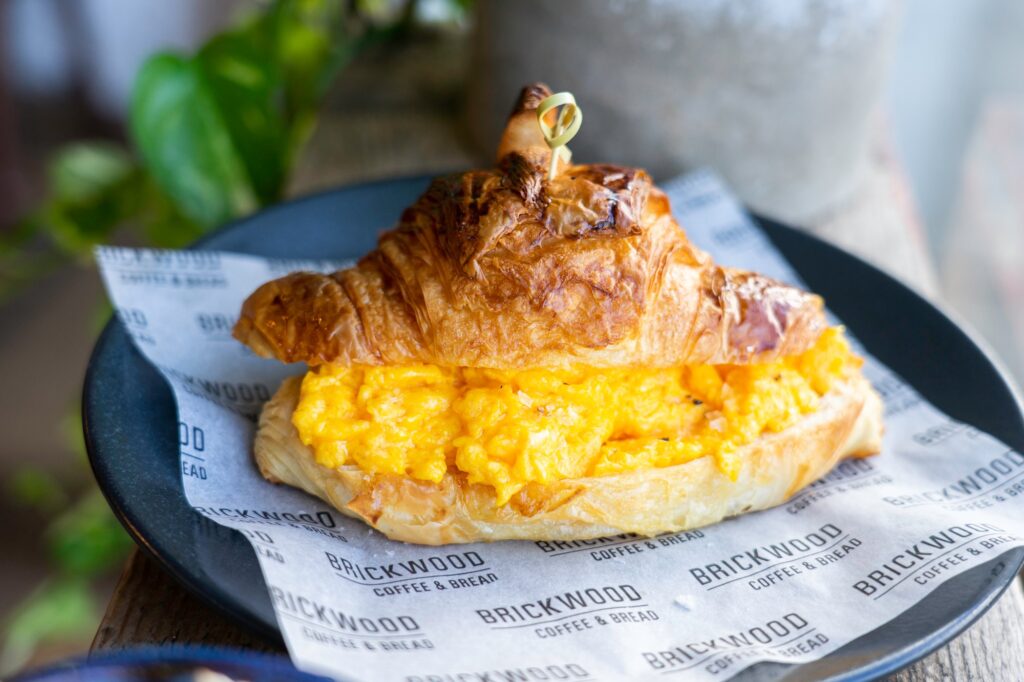 If you are looking for something a bit lighter the new caesar salad will satisfy you without skimping on taste. The plate was filled with cos leaves, a luxurious caesar dressing, shatteringly crunchy garlic croutons, a perfect poachie and finished with punches of salty bacon and parmesan. Though it is optional, get it with the pulled chicken. It's a perfect meal and will leave you feeling ever so slightly virtuous. Of course, the granola with vegan yoghurt is a great sweet way to finish. It's everything you want it to be- fruity compote, sweet and clumpy granola over a coconut yoghurt. It almost could convince you it is still summer. Almost.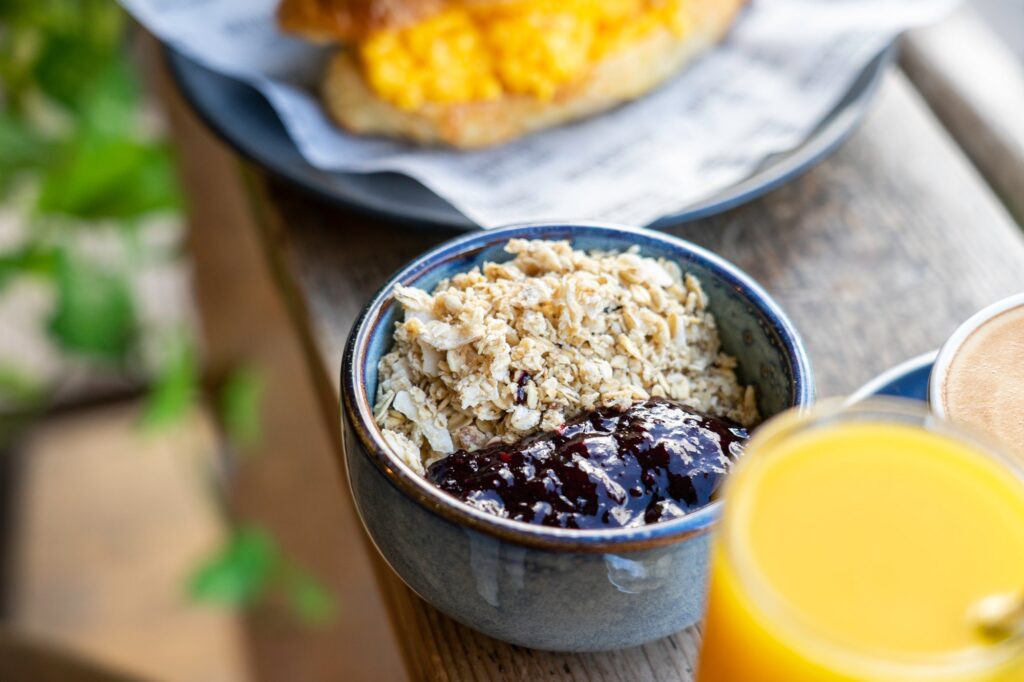 Clapham is inundated with enough great independent cafes that even the most loyal Pret subscriber will have their head turned. So sure, there is a lot of competition for the best coffee in the South West, but boy do Brickwood throw their hat in the ring with some flourish. The oat latte was smooth and delicious and the cappuccino was a perfect in it's big blue bowl. Some freshly squeezed OJ went down a treat and with a zingy promise to keep away those winter bugs.
As we said, South West London: run, don't walk.
---
Copyright - Unless otherwise stated all contents of this website are © 2022 - Octo Media Ltd - All Rights Reserved - Full details for the use of materials on this site can be found in the Terms & Conditions