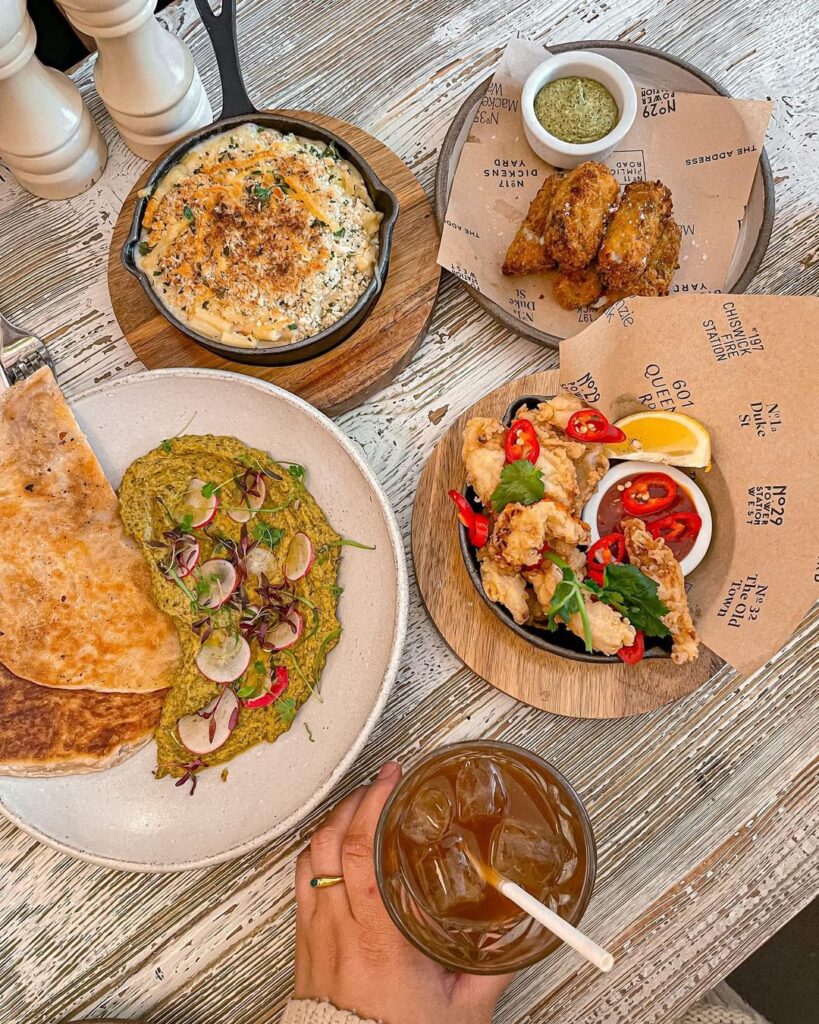 No.29 Battersea Power Station West is part of The Address group, a team of 9 all-day dining bars and restaurants spread across London. Each location is, charmingly, named after their location. For example, you can find No. 32 in Old Town Clapham, No.1 in Richmond and No. 11 on Pimlico Road. Each location is as unique as their address, with quirks specific to their area making each feel like a brand new restaurant or bar. What they all do have in common is the vibe. Light and airy spaces combined with great service and a really wonderful menu make any Address bar a spot where you're going to want to hunker down from morning until kicking-out time.
Having already tried out a few of the other Address restaurants in town, we already had high expectations for their Battersea Power Station spot and headed over to No. 29 Battersea Power Station West for a gorgeous sharing dinner with some plus ones. The space itself is really lovely. Plonked right on the water, it's a lovely bolt-hole for a post-park walk coffee in the morning (or make the most of the weekday breakfast deal) or as a launch pad for an evening stroll along the Thames to walk off dinner. The inside is really spacious with lofty ceilings and plenty of room between tables, but manages to be cosy too- with cleverly designed lighting into the evening and little nooks to nestle in to if you are looking for something a little more private.
We really went for it on the sharing plates menu, and enjoyed a table filled with nibbles of all shapes and sizes. The crostini were really lovely and come in a few different flavours. We got the smoked salmon with a lemony creme fraîche, a virtuous green goddess variety and finally the chickpea and green verbena harissa. They come in flavour trios and were really, really lovely. The bread was super crisp which made them surprisingly easy to eat (great first date fodder here!) and the flavours were subtle but really well executed. Perfect if you just need a little 'something' with a drink before tucking into some more hearty dishes.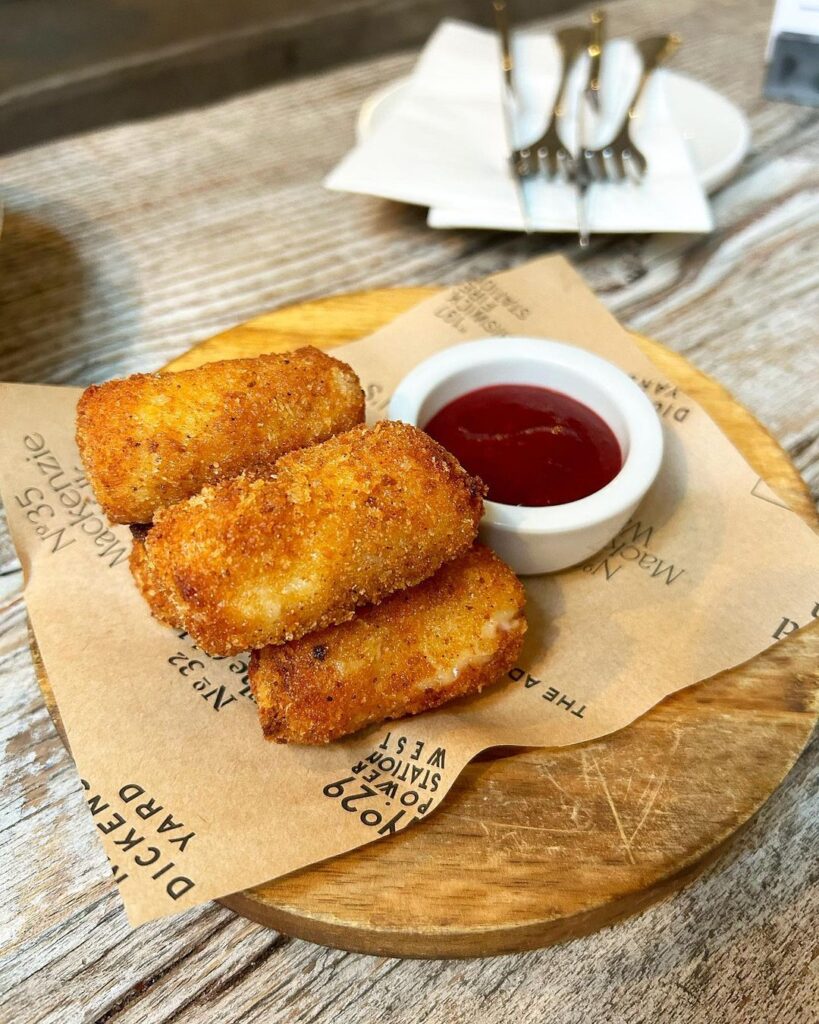 Next up was some fantastic crispy squid- forever a crowd pleaser and this version came with some lovely smoked chilli jam to offset the oil from the batter. Fantastic. The chickpea and green verbena harissa dip came with some big, flakey parathas that were hard to not fight over- buttery bread with some punchy dip ladened on it is never not going to be delicious. Up next was potentially one of our favourite moments; the colcannon and Keens cheddar croquettes sounded pretty heavy on the stomach; fried potato and cheese isn't going to be dainty. But it was the unashamedly luxurious flavours that totally won us over. Unbelievably comforting and hard not to order another round… especially when your tastebuds warm up to the springtime wild garlic aioli. To really round off the savouries we also tried out the charcuterie and pickled vegetable board. This was a real centrepiece number; beautifully colourful and presented to give you all kinds of different flavour and texture combos. We were really, really into the pickled vegetables (all of which are made in-house).
The raspberry and elderflower Eton mess was shouting to us from the dessert list (though we've heard the affogato is popular too), and we absolutely loved it. Another fantastic sharing number that everyone on your table can stick a spoon into. For drinks we did a round of one picante, one blood orange margaritas (could those be some of the best margs we've ever hand? They're certainly up there…) and a lovely, refreshing gin and with elderflower tonic.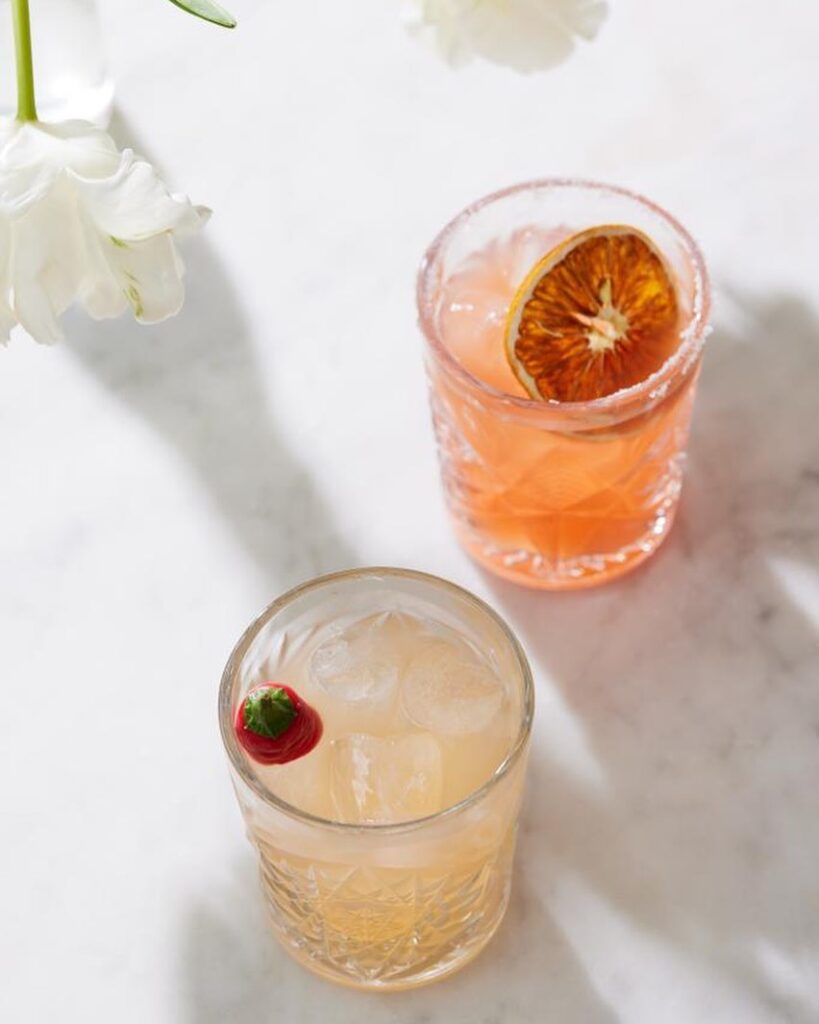 It really was as convivial an evening as it sounds; the kind where you check your watch and are surprised that it's already three hours later. It's the perfect spot for any kind of day and we'd recommend checking out the downstairs area if you're in need of a party space- they've got loads of room down there for bigger groups and it's always going to be a really good time.
---