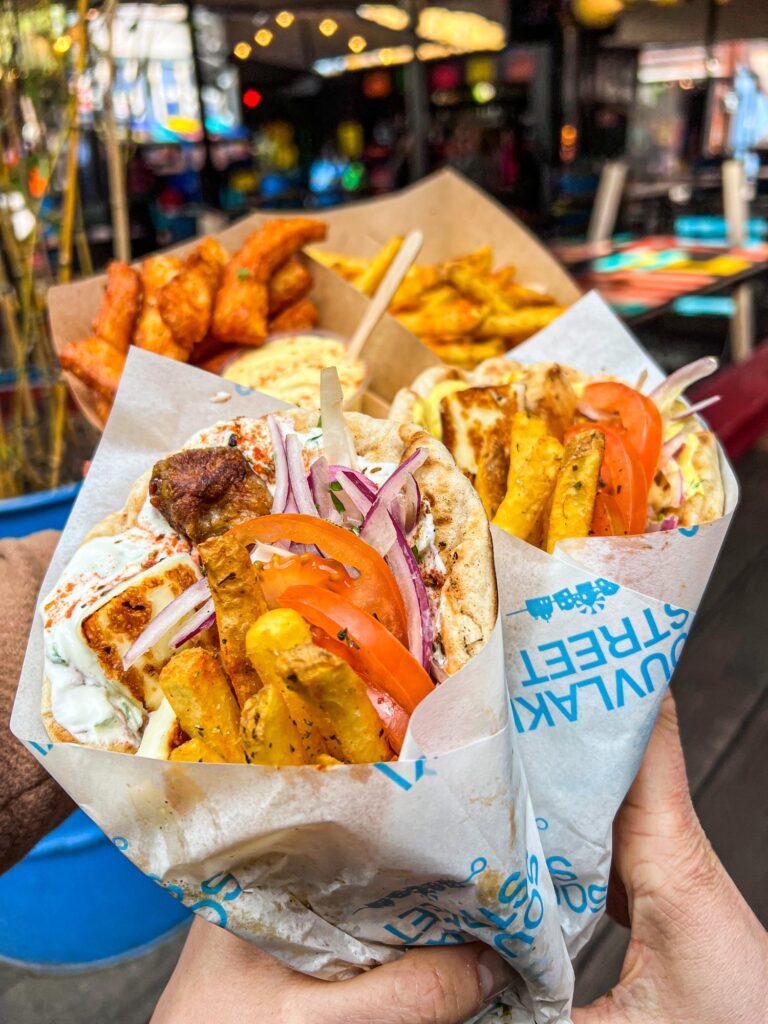 Slowly, slowly the summer is approaching. We are being tempted with the odd temp reading of the high teens and cautiously we are dusting off our sunglasses. But if you are in need of an instant shot of the sunshine, why not head to Greece? Oh, you can't get the time off work? Then here's your next best option.
Souvlaki Street are the Kings of the Greek classic 'Souvlaki'. Souvlaki is generally grilled skewered meats, served with salad and a sauce, hopefully, chips and tucked into a soft pita wrap. When we got a whiff of what was in store, we couldn't resist trying out our Pop Brixton local.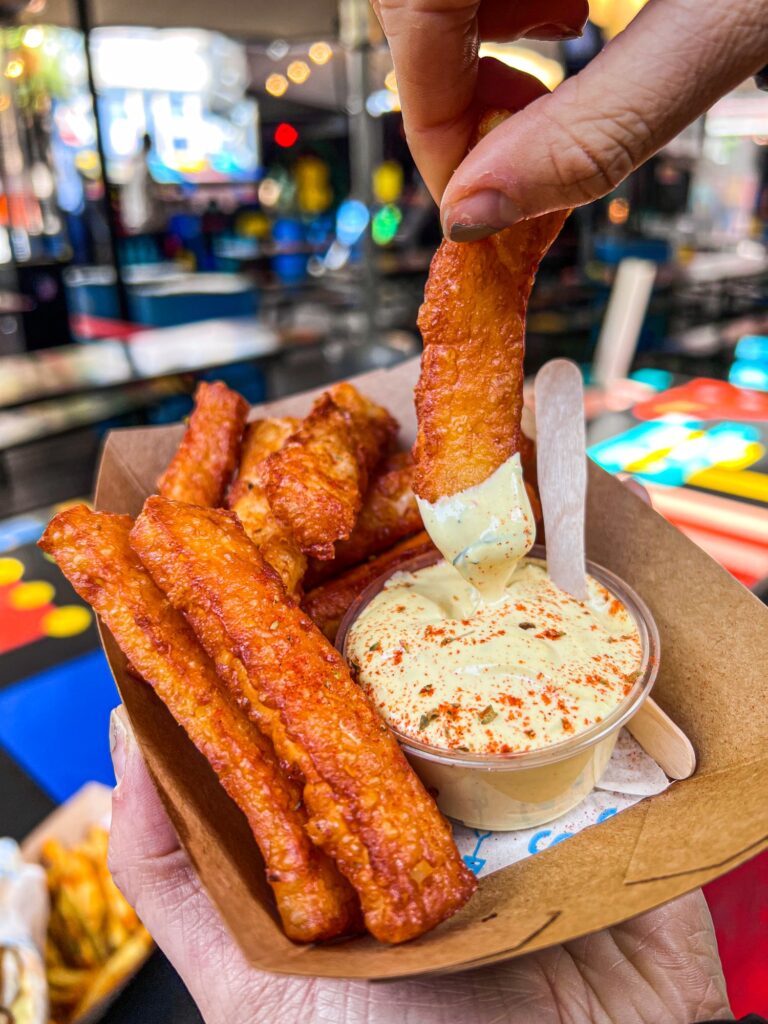 We got 'The Classic' with chicken (this one comes with a tzatziki sauce and all the trimmings) and 'The Special' with pork (which comes with an extra couple of halloumi slices). And some halloumi fries too, because our lovely server told us they were a must try and who were we to argue? The meal was great. The good thing about Souvlaki Street is that they really don't skimp on quality of ingredients, which means the food tastes fresh and clean. You're nowhere near the scary 2am kebabs of a Saturday night. The flavours have been well crafted too- the paprika spices chips added zing where there could have been stodge and got us wondering why we'd never paired the two before. Like a chip butty's glamorous niece if you will.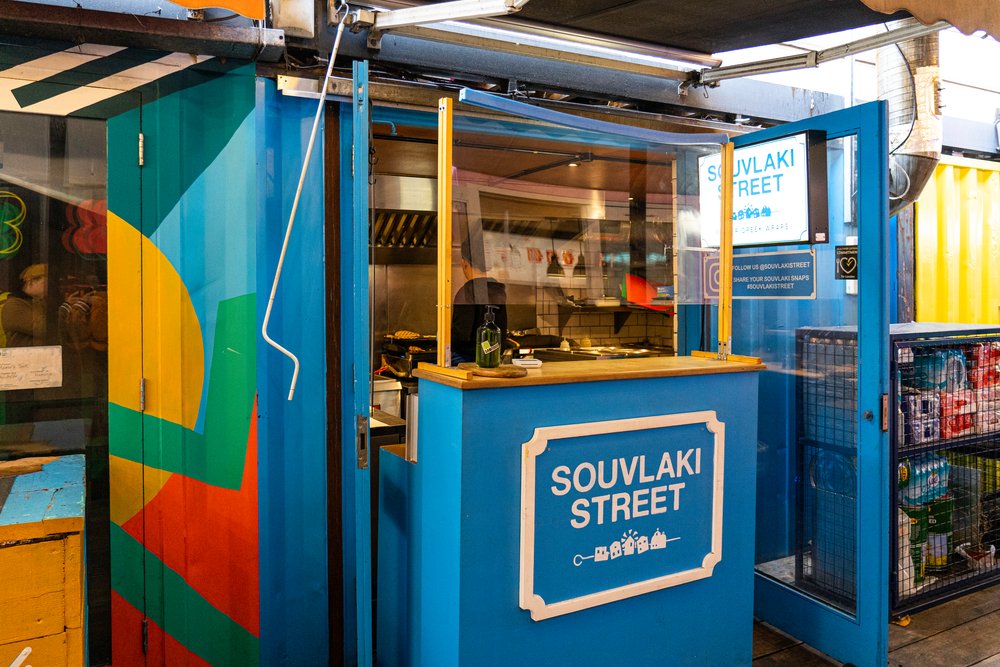 And who doesn't love a salty halloumi fry? Dip it in the accompanying Souvlaki sauce and you've got yourself a winner of a side dish. Show us a better way to start the bank holiday.
---