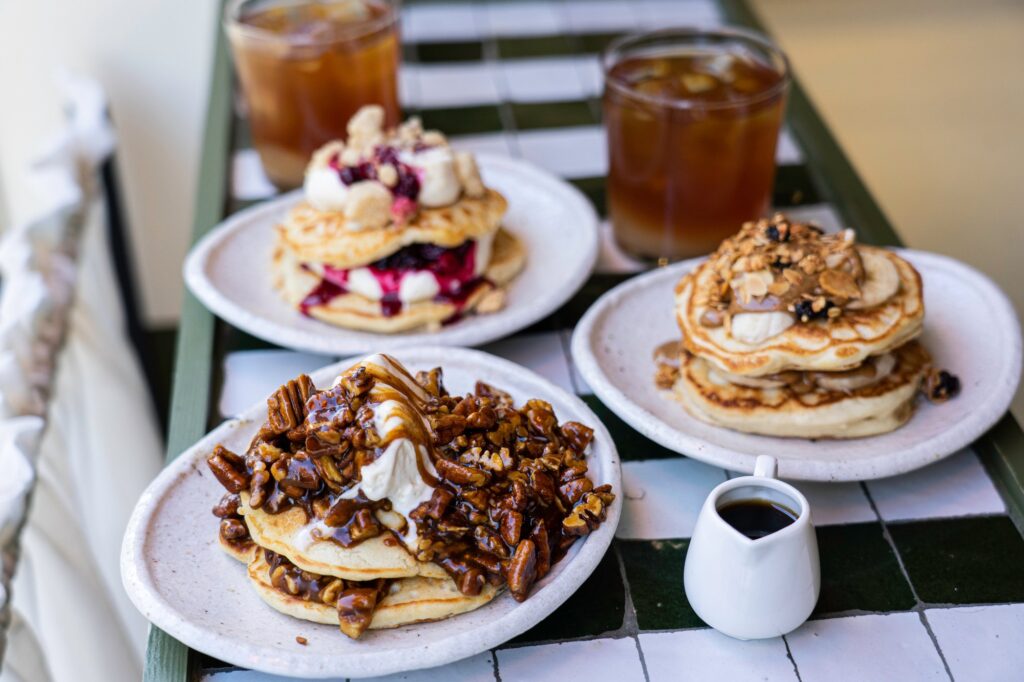 For their first year being open on Shrove Tuesday Willows is really diving head first into Pancake Day. All day on the 21st February they will be pressing pause on their usual smorgasbord-style menu and serving only pancakes. All. Day.
And these aren't just any pancakes, oh no. Tom and Becky (co-owners of Willows) have been in the pancake business for over 10 years, having worked at Tom's parents pancake-based restaurant at the start of their career, so you could say they knows their way around a batter. We managed to get a sneaky tasting of the menu before it's launch day in February and let us tell you, you'll really regret not going down to get one (or two) of these speciality dishes. The pancakes are those deliciously fluffy American style ones and because of that they really lend themselves to soaking up sauces and syrups. Which is great news, because the accoutrements that come with these pancakes are so good that you're going to want to sponge up every last drop.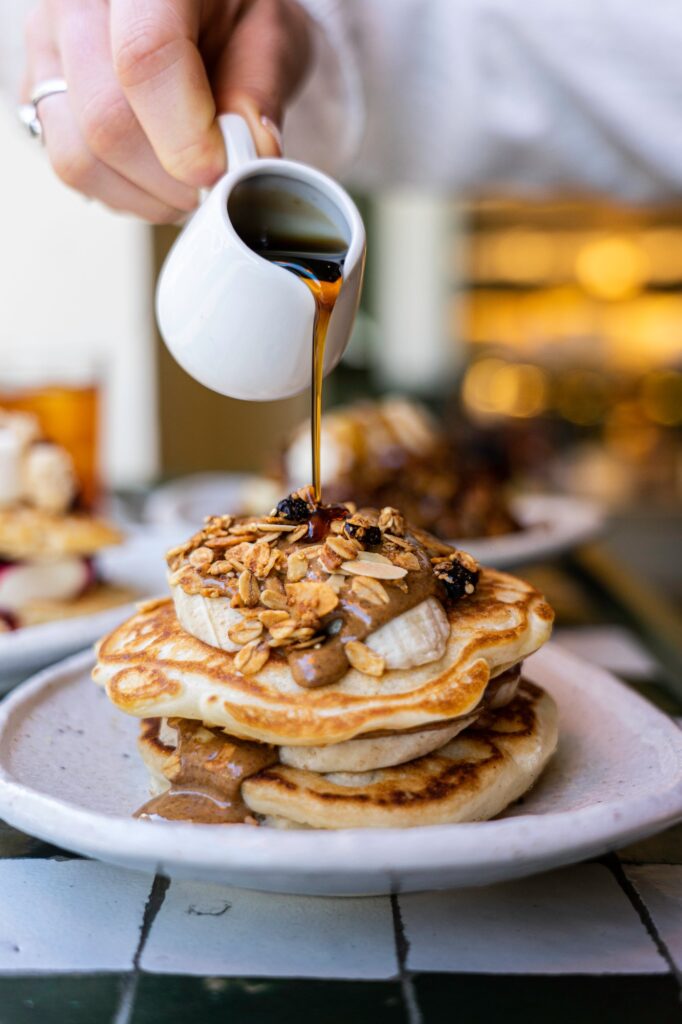 We know you're desperate to know, so here are the flavour choices:
Oh Crumbs. This is topped with the same addictive white chocolate crumb that you'll still be dreaming about if you've had their banana bread, plus a berry compote and a mascarpone cream. It's sweet, crunchy and got a kick of zing from the berries.
Crunchy Monkey. Pancakes for breakfast is a classic- especially when it comes with banana coins, almond butter, granola and maple syrup to drizzle. You'll be ready and raring to go after this one.
Pecan Pie. The American dream; it's a bourbon-spiked pecan pie filling that comes with some melty ice cream. Pure, unadulterated luxury. In fact, it's so good it's almost not PG.
Chocolate Lover. Looking for a proper chocolate hit? The chocolate chip pancakes come with a mascarpone cream and a silky chocolate sauce.
Classics. Keep it simple with a lemon & sugar, chocolate sauce or maple syrup option.
Yep, that's the kind of menu that pulls some serious weight in the 'where to get pancakes on Pancake Day' question. In fact, where else would you go? Plus, they'll be open longer hours to make sure everyone gets their pancake cravings culled. Head down between 8am and 9pm for your fix.
This really is a once in a year opportunity, Clapham. Make the most of it.
---