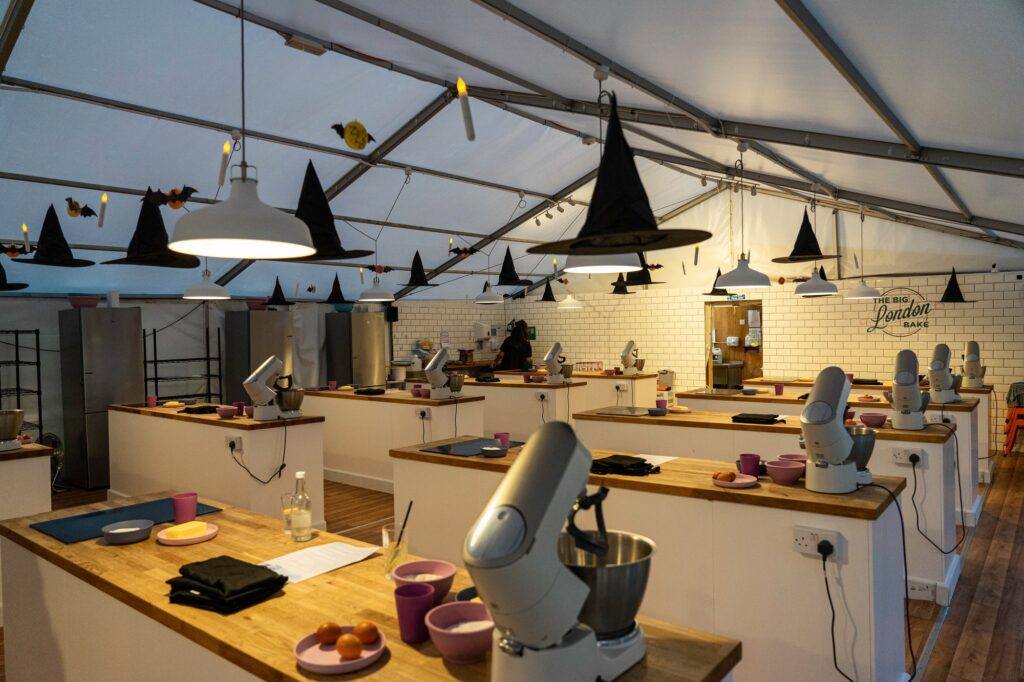 Calling all bakers! It's time to live out your Bake Off fantasy in real life, and you can do it right here in the South West of London. Tooting is home to The Big London Bake South, a marquee filled with baking stations that looks remarkably like the real deal from everyones favourite comfort watch GBBO. In pairs you create a cake over 90 minutes of your choice. At the end the Head Baker judges the bakes from all of the pairs in the class and one duo is crowned 'Star Bakers'.
The actual location is tucked away in the beer garden of The Castle, but walking in through those tent flaps was incredibly immersive and realistic- we went straight into competitive mode. Sleeves were rolled up and we were ready to win.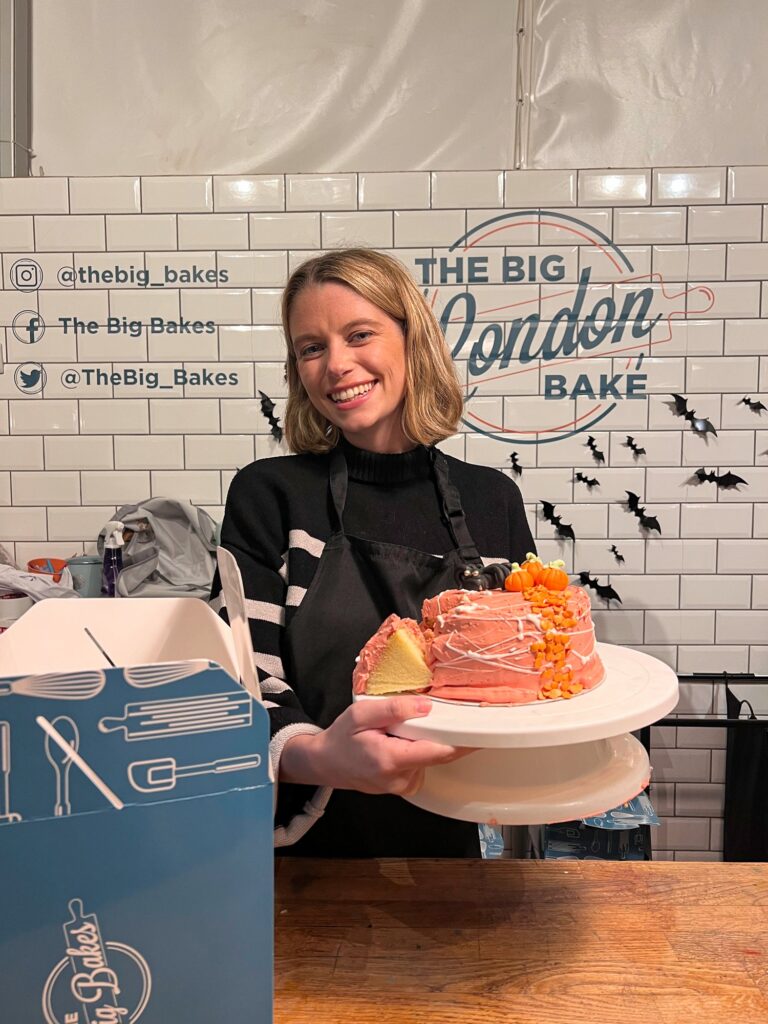 When we headed down it was for a Halloween special competition 'Wicked Web Cakes'. Donning our apron, we picked up the instructions and got ready to cook. We went for a raspberry and lemon zest sponge, filled with a lemon meringue butter icing, but the 'creation station' is full of a huge range of flavours, essences and zests to flavour and decorate your master piece to exactly what you want.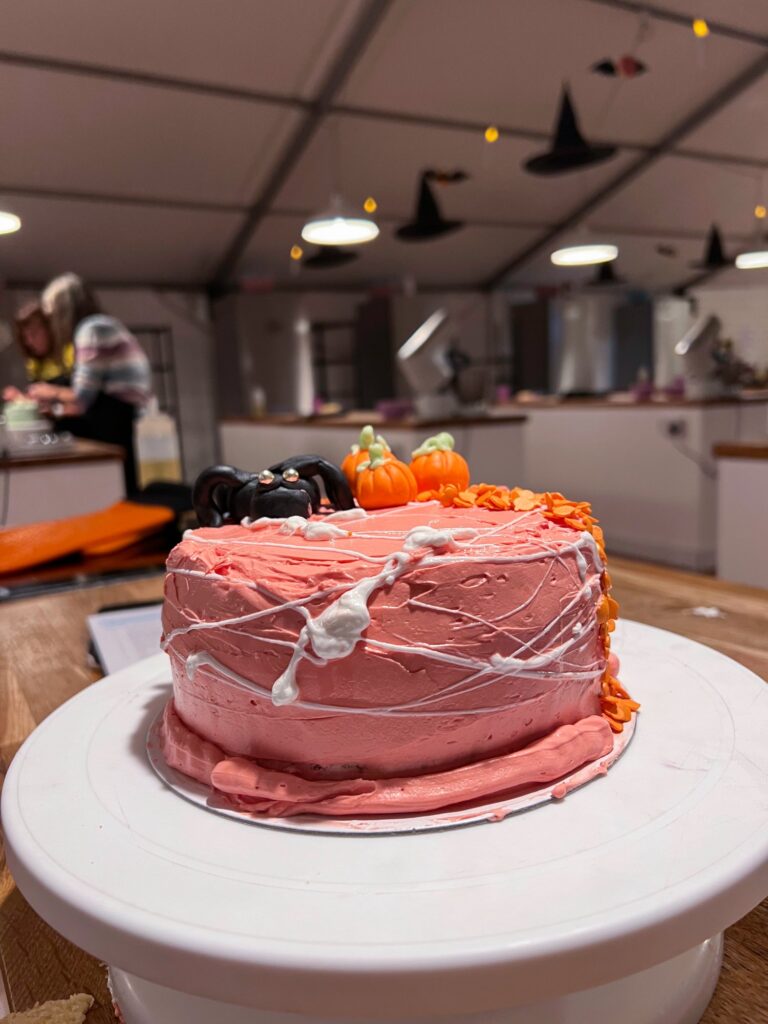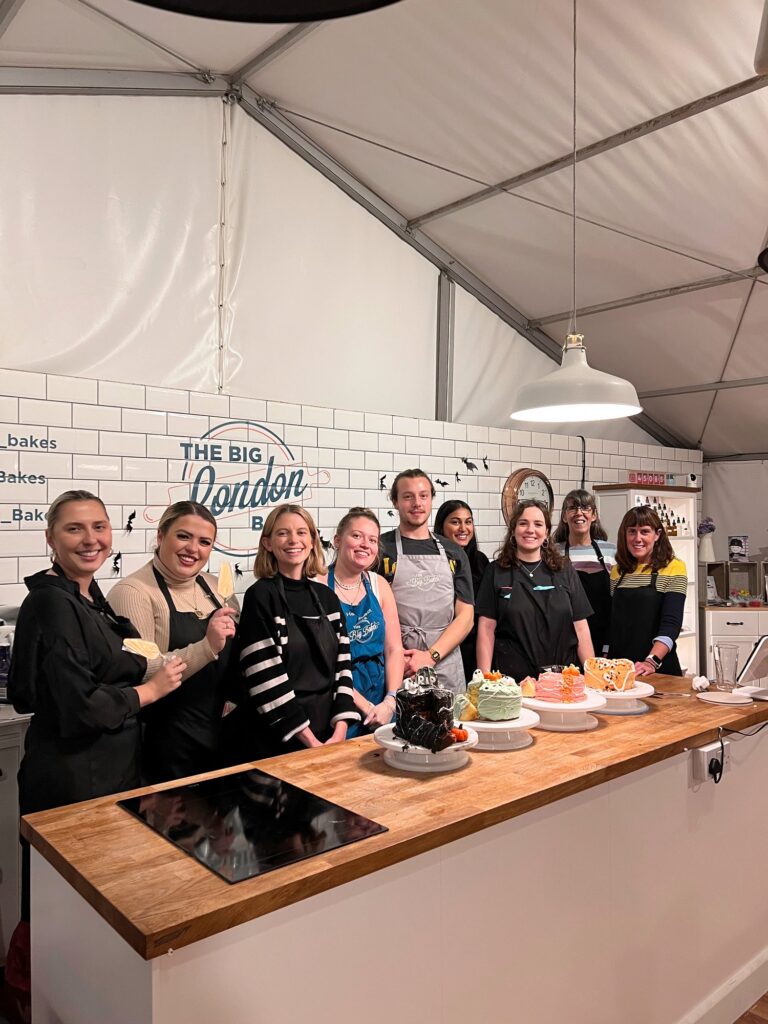 The time flew by and soon enough we were presenting our (magnificent) creation to the Head Baker with the other chefs around us. Our Head Baker was really professional and gave everyone some great feedback, so even if you don't back yourself as next winner of GBBO, you'll absolutely have a really wonderful time. You might even learn something too. Unfortunately, we didn't win star baker (absolutely robbed) but the experience was amazing. We will be back to claim our crown.
** THE BIG LONDON BAKE HAS NO AFFILIATION WITH THE GREAT BRITISH BAKE OFF
---
Copyright - Unless otherwise stated all contents of this website are © 2022 - Octo Media Ltd - All Rights Reserved - Full details for the use of materials on this site can be found in the Terms & Conditions