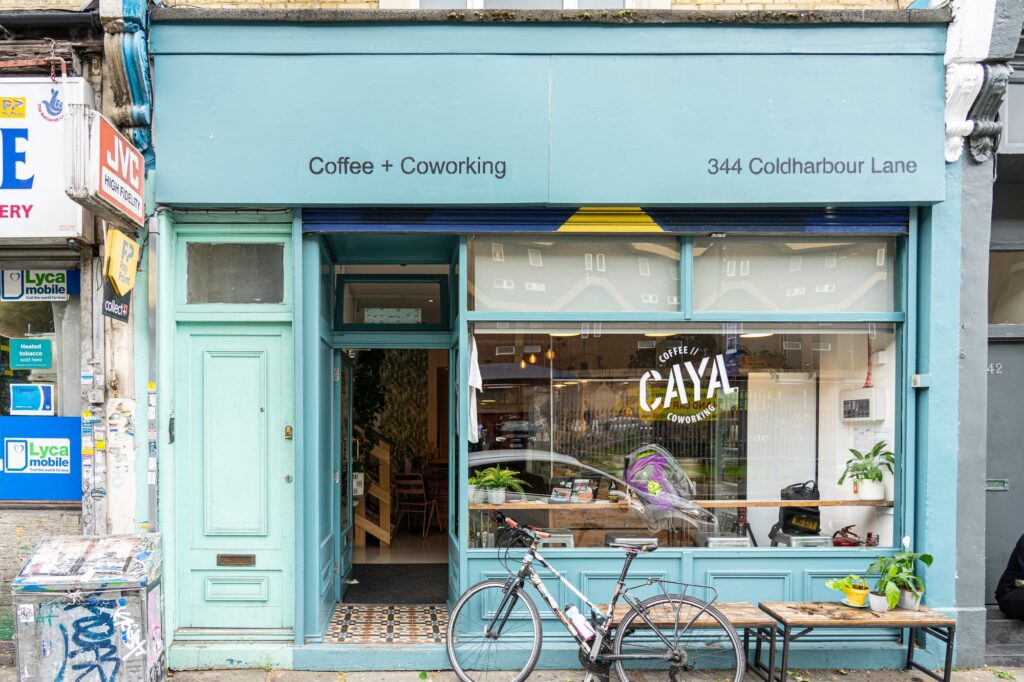 For almost 6 years CAYA has been running a strong cafe game over on Coldharbour Lane. There's certainly not a lack of cafes and eateries in Brixton, however CAYA really holds its own in the coffee and sandwich saturated market.
Having been on a few occasions it is easy to see why. CAYA oozes good vibes. The service is consistently top notch, with friendly staff serving delicious food and coffees. The menu is full of comforting, unfussy classics done extremely well- they use great ingredients and produce satisfying brunches and lunches. They also appreciate the need for top notch coffee and use Ozone Roasters from East London to make sure every cup is a brewed perfection.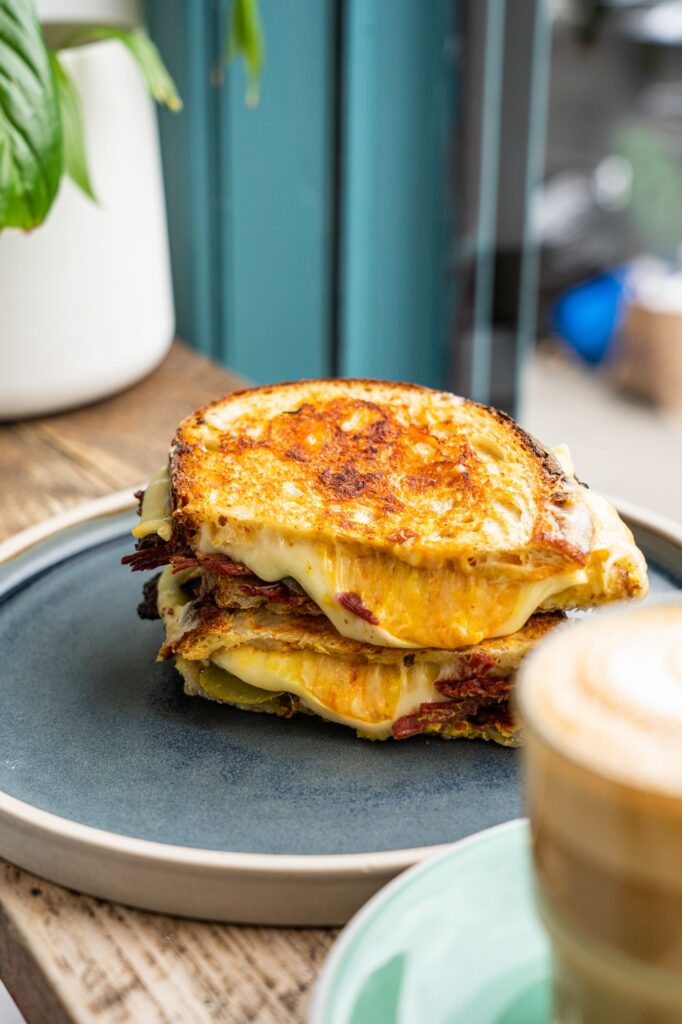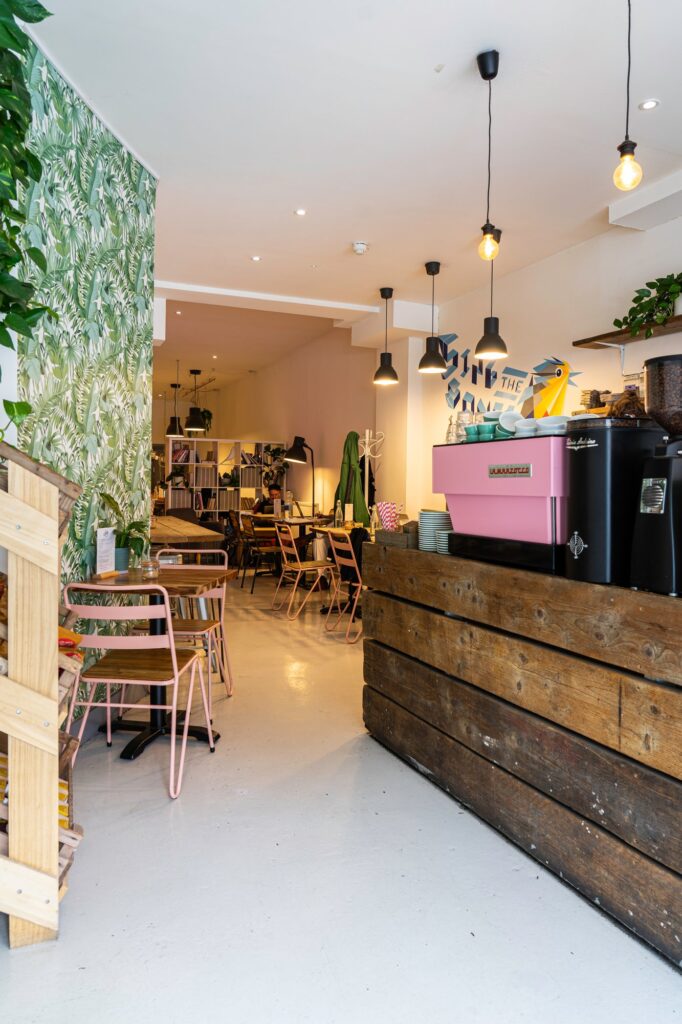 Not only do they have the classic cafe set up towards the front of the shop, but they've got a hot desk area tucked away in the back. It's full of big tables, lots of space and, of course, plugs and is a great place to hunker down for a day of working. You can even book out a space on their website to guarantee a spot. Separate enough that you can focus on today's tasks, but you still get the buzz of being out in a cafe if you're craving some people in the long WFH days.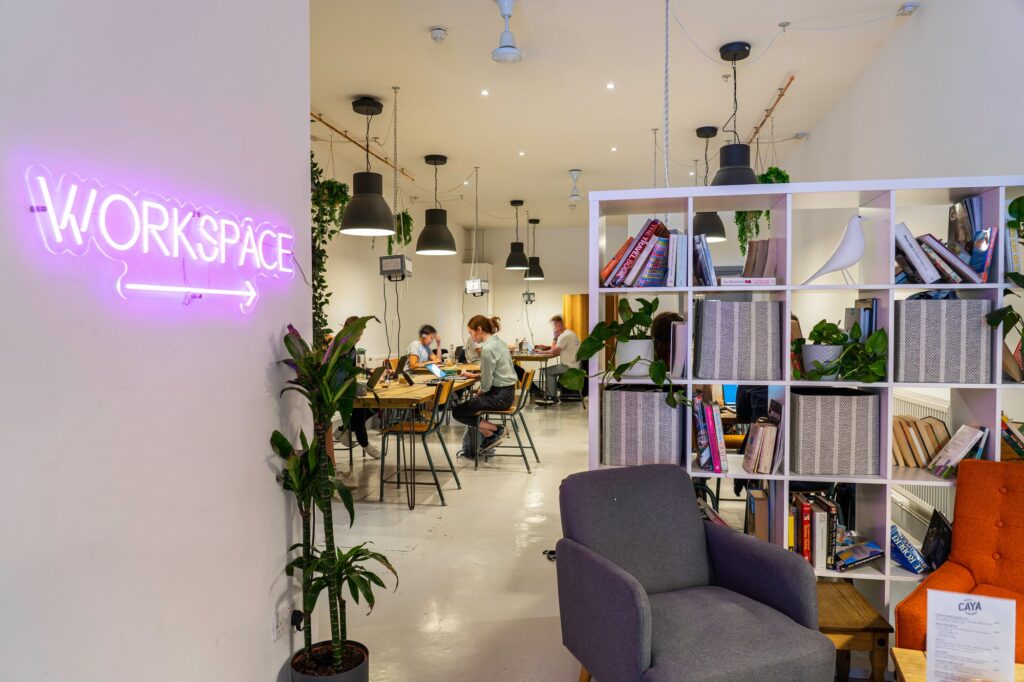 On our most recent visit we couldn't resist the pastrami toasty. Thickly packed with 12 hour smoked pastrami, Swiss cheese and pickles, it was as good as one you'd pick up in New York. It was a big mouthful, so sadly we didn't have space to fit in one of their delicious looking cakes from the bakery section. Looks like we will have to go back then, we suggest you do the same.
---