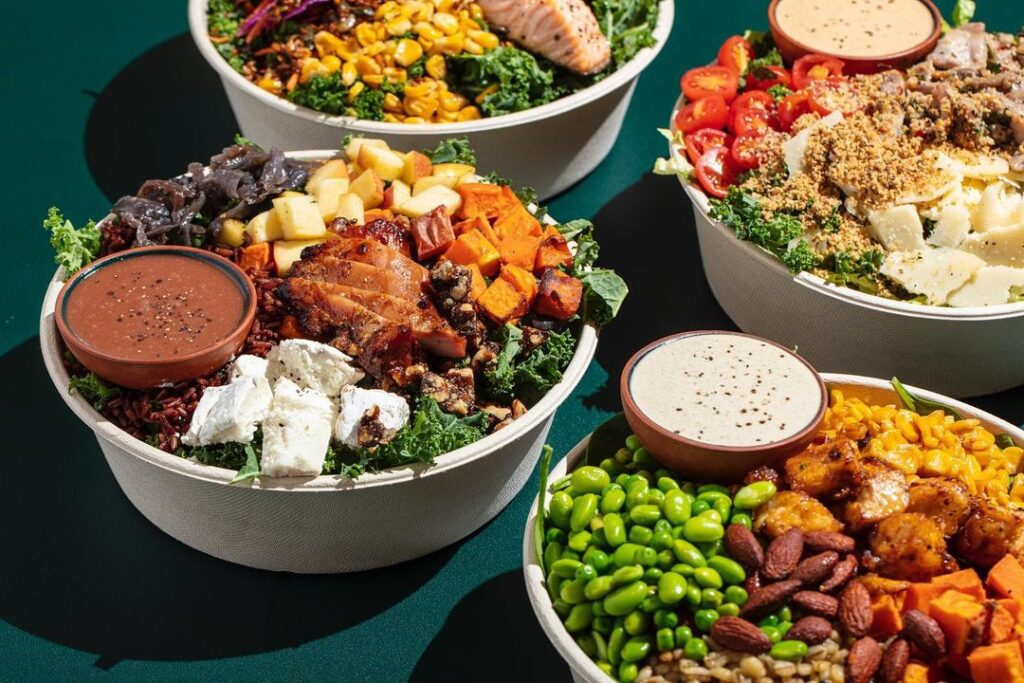 The Salad Project has two brick and mortar sites in East London- Bank and Spitalfields. They're also opening up a new site in Oxford Circus in a couple of weeks time and their success and expansion just goes to show how Londoners are investing more in making health conscious options for lunch or dinner on the fly. The shift towards getting more take out options and ordering in is a very 'New York state of mind', and as London shifts to the same pace as the Big Apple, it is no wonder that places like The Salad Project are becoming more and more in demand. No time to cook but want to look after your bod? Order a really filling, delicious salad.
These are no sad, soggy salads either. These sizeable bowls are packed with proteins, carbs, fats… all the nutrients you need to feel satisfied and nourished all at the same time. The Salad Project let you order in two ways. You can either choose from their selection salads and bowls that are ready to go; find options like the miso salmon; a bowl of camargue red rice, kale, chargrilled broccoli, roasted corn, shredded slaw, roast salmon and spicy seed mix, or the kung fu tofu, a salad that comes with spinach, cos, shredded slaw, cucumber, edamame and peas, sticky soy tofu and spicy seed mix. Or, if you like what you like, build your own bowl! Go wild and choose a base, toppings, protein and dressing to get your very own bespoke salad. As avid eaters of The Salad Project already, we'd highly recommend smothering whatever you get with the chipotle caesar dressing. We are in a love affair with it and strongly suggest you get on board too.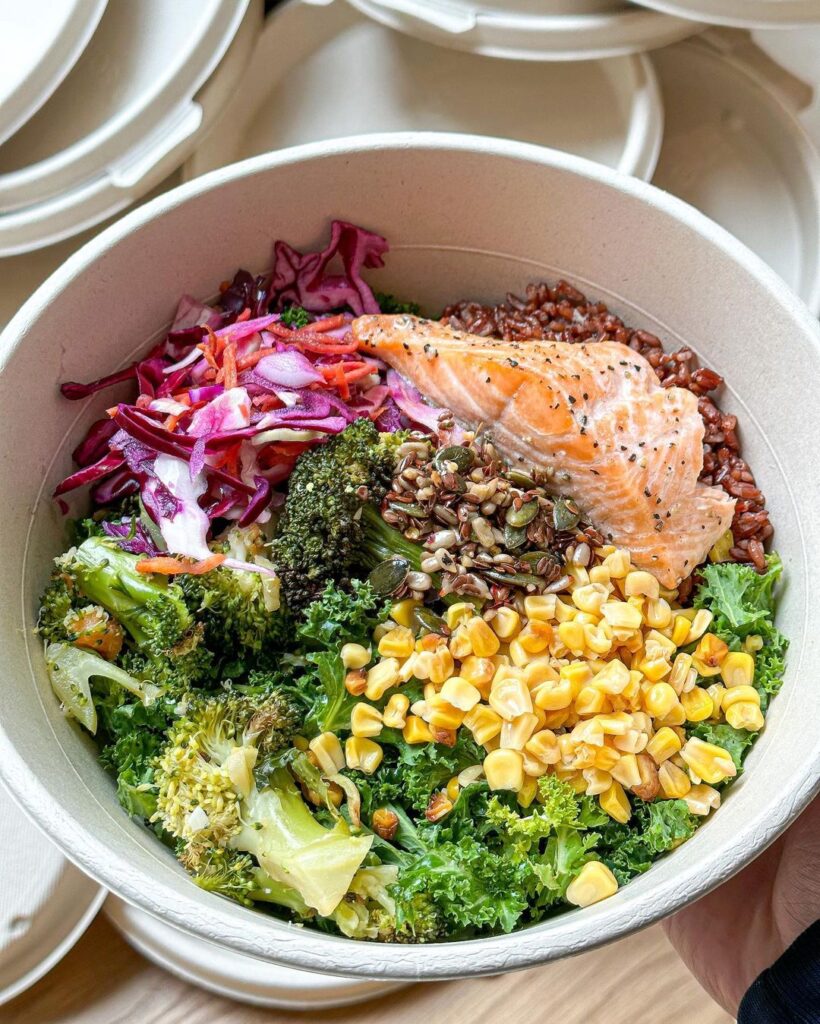 With that kind of menu, there's no wonder there's been such an impressive reception to this healthy eatery. Now they're opening a dark kitchen in Battersea which will serve postcodes in SW London (Chelsea, Battersea, Clapham, Vauxhall and Wandsworth) on Deliveroo, so you can get these incredible bowls direct to your home or office. Co-owner Florian has told us: "Expect incredibly fresh, entirely customisable, and super generous salads and bowls from UberEats' Restaurant of The Year!". Now that really is making healthy eating easy.
---