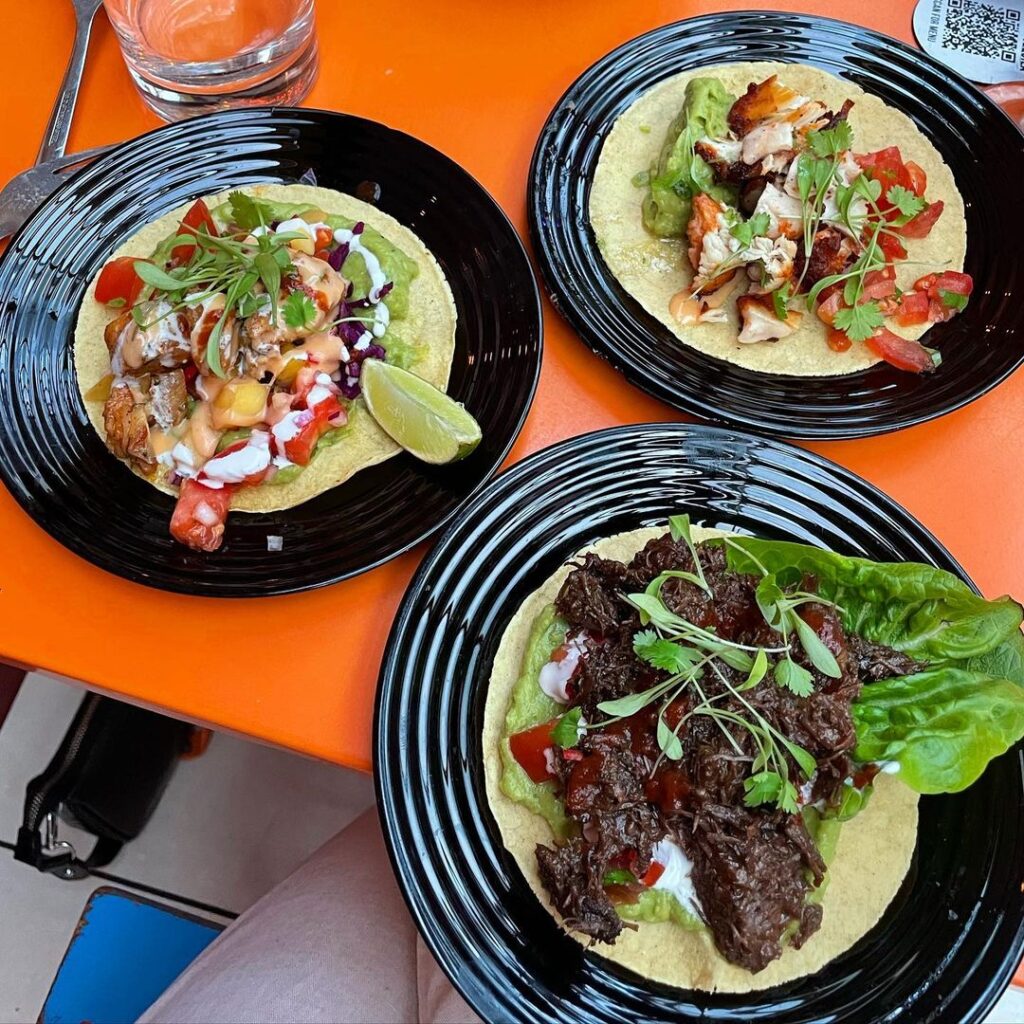 You're eating a taco, you're sipping on a tequila based drink, and you're wearing a sombrero. You'd be forgiven for thinking that you'd accidentally fallen through a portal and ended up in Mexico, but you'd be wrong. Because you're still right here in Balham… but that's basically the same thing, right?
Tacos + Tequila is a really, really fun spot. Full of party groups, good music and Mexican hats, it's an easy win if you are in the mood for getting together with a bigger crowd of people. Plus, the food and drink was top notch, and we couldn't have started off with anything but the Tortilla chips to start. They came with a selection of three dips; sour cream, guacamole and fresh salsa. They were everything you want from such a classic dish and kept us nibbling until our mains arrived.
The friendly staff recommend 2-3 tacos per person to get you full and their menu is handily split into three sections for the tacos; meat, fish and veggie/vegan options. We tried out an array; the slow cooked BBQ pork was served with spicy avocado, red cabbage, spring onions and drizzled in a hickory bbq sauce… an easy crowd pleaser and was up their with our favourite bites of the night. The spicy prawn taco with pineapple salsa and chorizo jam was big in many ways- the flavours and the size of the prawns were both impressive. We really enjoyed the white ceviche taco- a little different with raw fish but it was complemented perfectly with the fresh chilli and the slightly fruity salsa that came wrapped up with it. On to the plant-based tacos, we tried both the roasted squash and the aubergine tacos. Both were delicious enough to forget about their more classic meaty counterparts and were big enough to have to whip out a knife and fork to dig into.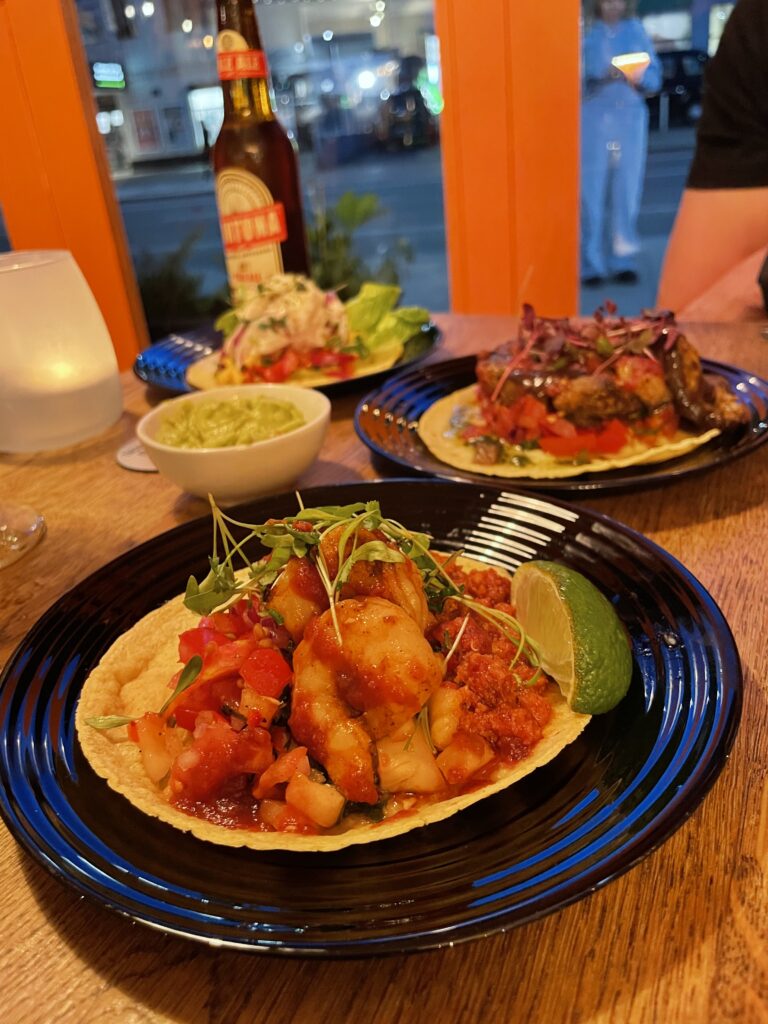 Of course, it would have been rude not to have a tequila cocktail. We gave the Elderflowerita a try; a green tea infused tequila, orange liquor and elderflower cordial cocktail that was a refreshing zing to the Mexican feast. The tequila list is really vast at Tacos + Tequila, so there was no way we'd have been able to attempt making a dent in the offerings, but we are happy to make it a task for the next few months.
The whole vibe of this funky little restaurant is just so fun. The staff are so welcoming, and we loved seeing them having a good time behind the bar mixing cocktails and serving up jugs of tequila cocktails to groups of friends and couples on dates. Take a look at their excellent deals too- they're spicing up the regular 'taco Tuesday' with their own take; Tash Tuesday. You can get a drink, three tacos and a sharing plate of those fantastic Tortilla chips for £22.50- an absolute steal and exactly what every Tuesday should be made-over with.
---