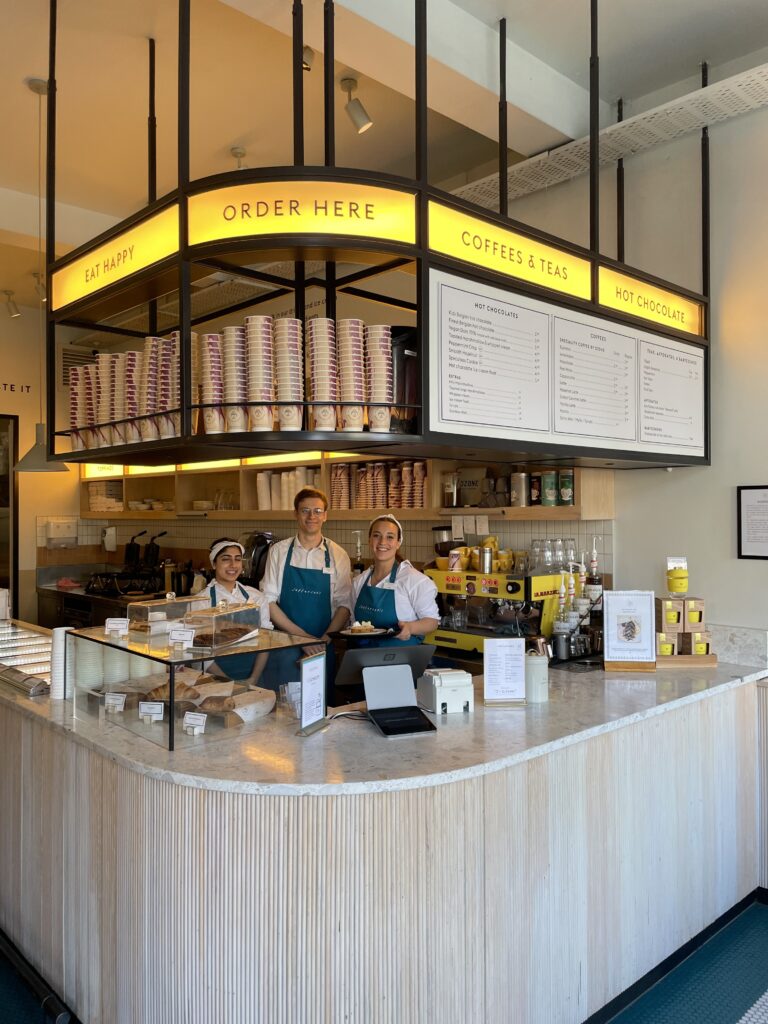 There is always room for ice cream, isn't there? And where else to go but Jefferson's, where they really do it best. Specialising in all things frozen, Jefferson's nailed the basics of ice cream before branching out to what they are today. Now you can head over to one of their cafes (they've got two; one in Balham and one in Brixton) and not only get an incredible scoop, but you'll also be able to get waffles, ice cream sundaes, incredible hot chocolates… it's a sweet lovers dream and it's easy to see why it is always a bustling place.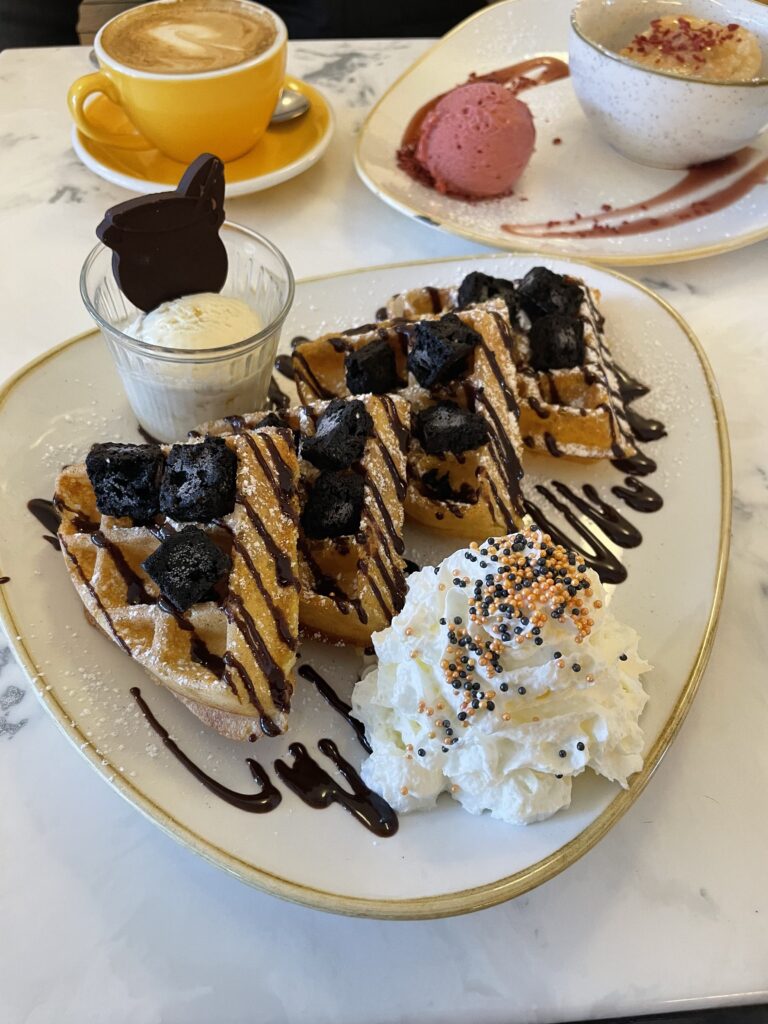 We popped over to the Balham spot to try out their brand new 'Hocus Pocus' limited edition waffle, just in time for Halloween. The waffle was topped with all kinds of treats; chocolate sauce, Oreo cake bites, whipped cream, ice cream and a chocolate orange cauldron. You can choose the ice cream that is served alongside the waffle and the vanilla honeycomb we went for comes with our highest praise; it really is the best we've ever had. Obviously the whole thing was absolutely delicious, every bite worth the sugar crash. Though we only tried out this Halloween special, their flavour of the month is 'I-Scream' which is a completely black chocolate ice-cream with strawberry 'blood' rippled throughout it. The scoop is perched on a jet black waffle cone and we are pretty sure will be as scarily good as it sounds.
Being confronted with the menu at Jefferson's is a lesson in self-control, and we learnt that when it comes to this cafe, we don't want any self-control. We want more treats. So we couldn't help but order a few other bits… The La La Lemon dessert was a comfortingly warm lemon sponge with freeze dried berries, a berry sauce and raspberry sorbet on the side. A moorish mix of hot and cold, sweet and sour that happened to be completely vegan too.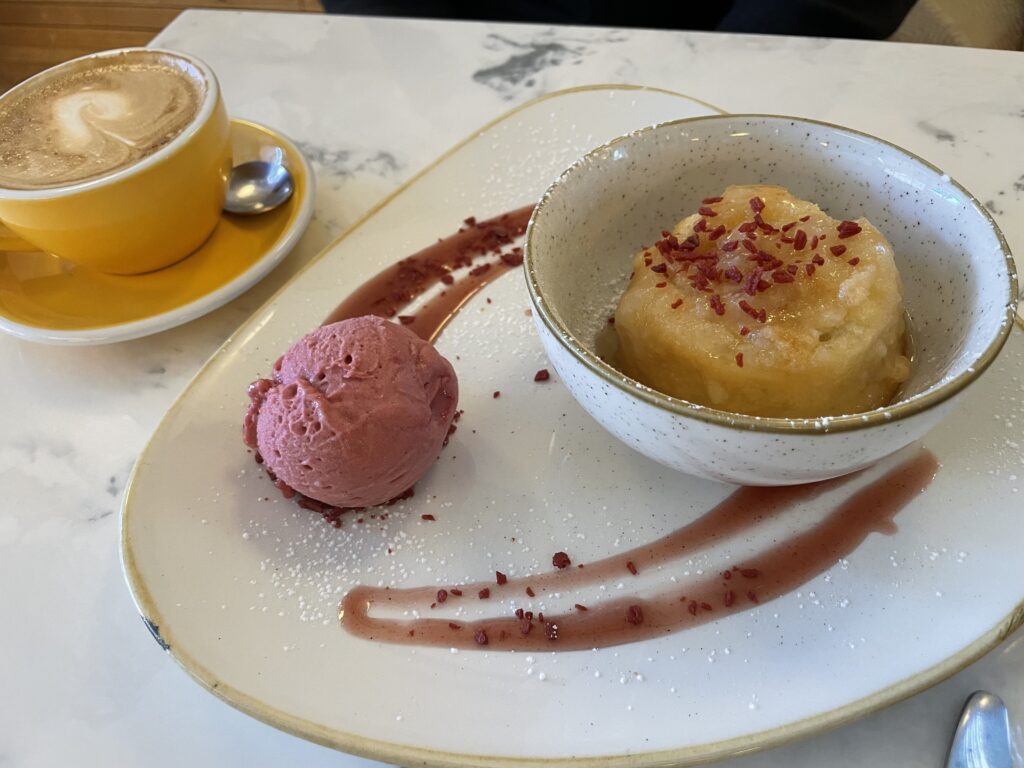 And just to make sure Jefferson's really weren't lying when they said they were the best in the business, we also had 3 scoops of ice cream; the mango and raspberry sorbets and a rich dark chocolate… They weren't lying and it was a great combo. However, there are over 15 flavours of scoops to choose from, and we're not sure any of them would have been a bad decision. The drinks were a great warm partner to the chilly food, the flat white and vegan hot chocolate we had were as good as any artisan cafe we've been to.
The whole vibe of Jefferson's is just lovely. It's nostalgic and it's for everyone; there are groups of sticky children running about, friends hanging out and dog walkers swinging by to grab a hot drink. It's exactly where you want to be for a bit of proper comfort.
---