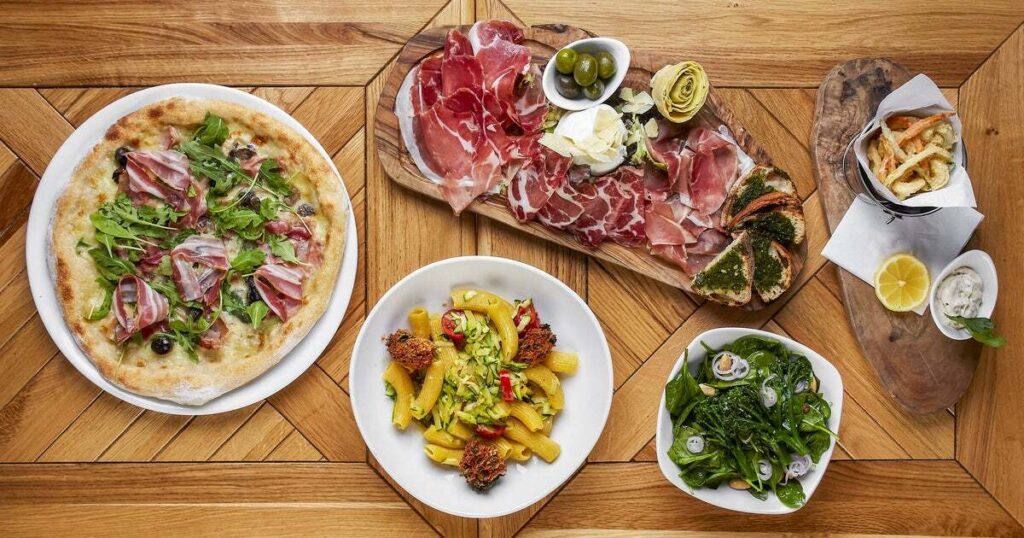 Walking into Caminata feels just like walking into a family gathering. It's cosy, a little chaotic and filled with delicious smells and friendly faces. The interior is true 'rustic-come-chic' which makes the restaurant feel effortlessly welcoming and the staff are lovely. We were having a great time before we even sat down. Owner Ellie is very much part of the day to day so you'll often see this matriarch around, probably chatting about her biggest passion- wine. Supported by her wonderful team, our glasses were constantly full and our plates were quickly emptied.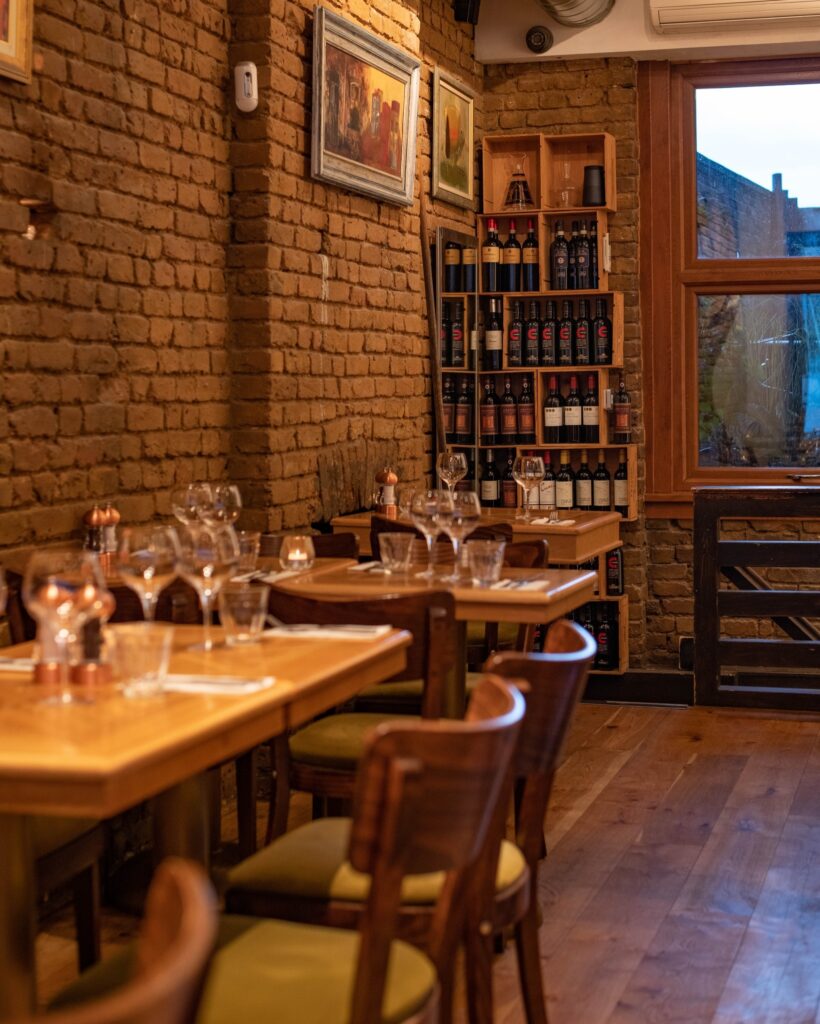 After we'd been so warmly greeted, we were excited to see whether the quality of the food matched the quality of the hospitality. Spoiler alert: it did. To start we were highly recommended the beef carpaccio and accompanied it with some bruschetta. It was our first time tasting the carpaccio, which came loaded with rocket, drizzled with balsamic glaze and sprinkled with parmesan. The strong flavours of the garnishes really complimented the delicate beef- we could have eaten this 3 times over! The bruschetta was huge, with zingy fresh tomato perching on pesto; classic, moorish flavours.
For mains we went for a pasta-pizza combo. Going slightly 'off menu' for the pizza and we chose a couple of our own toppings. Peppers, olives and topped with parma ham once it came out of the pizza oven. We'd like to think it was our flavour choices that made it so delicious… but it's more likely because they really know how to make a pizza here. A huge pizza oven features in the middle of the restaurant so you can see your creation being fired right in front of you. We're pretty sure that theatre makes any pizza taste even better. We doubled down on pesto and for our pasta dish had the ever-tempting pesto with burrata. Fresh pesto, fresh pasta and a whole ball of burrata. Could there be a more classic, more delicious, more comforting pasta? We don't think so. To drink we stayed Italian with a smooth Chianti. The wine menu is really wonderful and luckily for us all Ellie is happy to answer whatever questions you have, or give you a pairing recommendation if you are in need.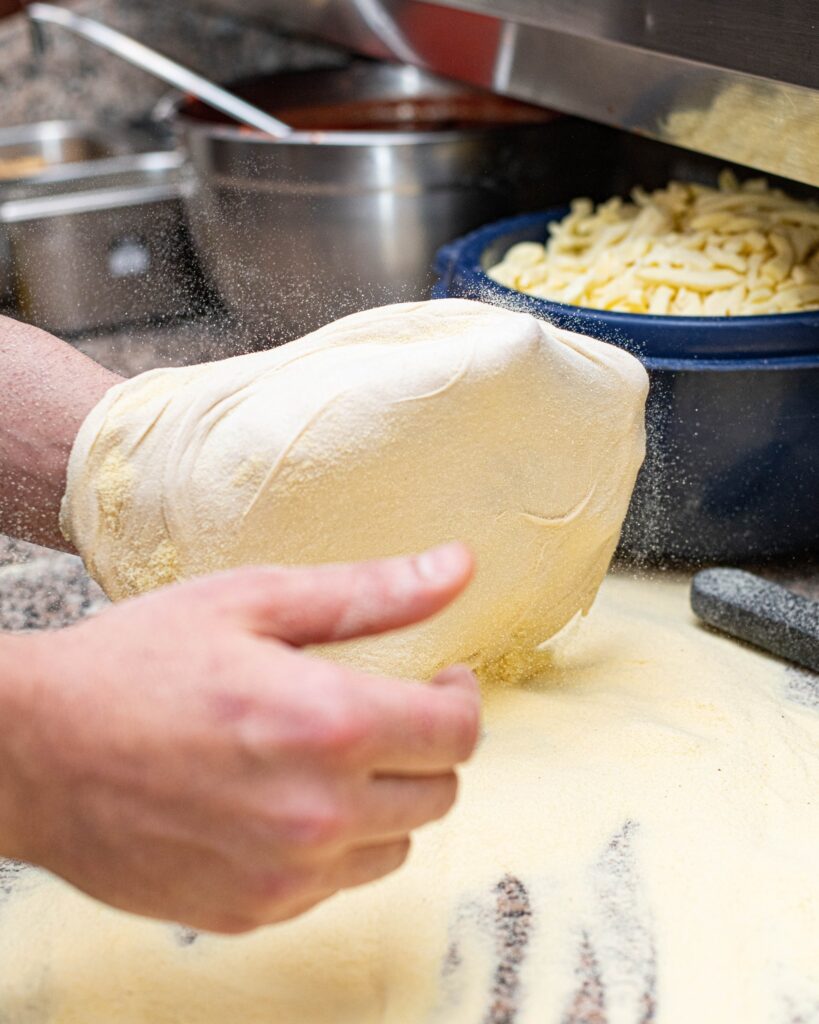 You've heard what we think, but you only need to glimpse at an online review of this place to convince yourself that it's time to book a table. The food is just what you want from a rustic Italian; there are great flavours, portions and options that will have you coming back again and again. We also want to give the staff a special mention too… check out our video on Instagram here for us all doing shots of limoncello together at the end of the evening and you'll get what we mean.
(Psst, if you want to stay at home we've also ordered on Deliveroo from Caminata, it was a rare moment where the quality and presentation is still 10/10!)
---