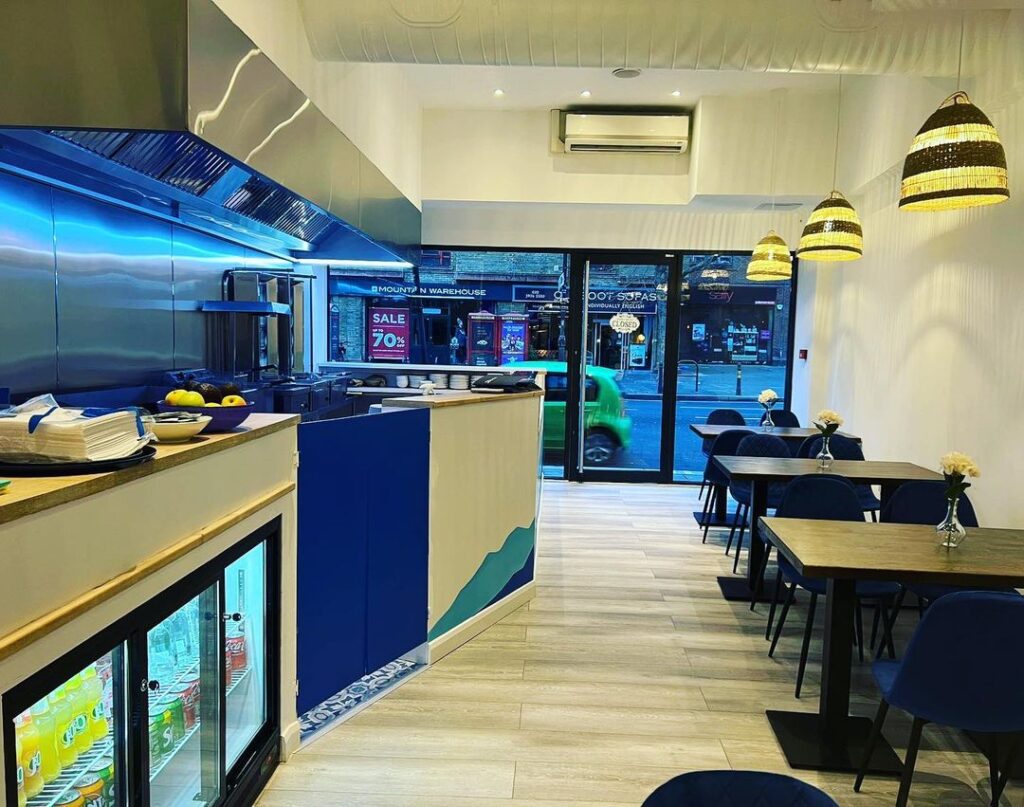 On the North End Road sits Rhodes Greek Taverna, though it is such a vibrant slice of the Greek sunshine that you'd never guess you were still in the South West. It is completely family run affair; front of house is handled skilfully by Claudia, and head chef is her (equally skilled) father in law. That homely feel that runs through its very core is matched with the decor too. Traditional Greek music will transport you to Europe, as will the stunning flower wall (great for those Insta pics!), that make you feel like you're sat outside in a real taverna. Homely, traditional and authentic is the name of the game when it comes to the vibe of this place.
The food doesn't deviate either. This is one of the most traditional menus we've seen – everything from well known chicken or pork souvlaki to prawn saganaki and pastitsio. We want to give a special shout out to the dip selection. Worth a try is the very classic Greek dish 'skordalia', a potato garlic dip that is rarely found in other Greek restaurants across London. It's unlike anything you'll have tried before and you know that you are getting the very best at Rhodes Greek Taverna with the skilled chef. Plus, everything is freshly made behind the counter right in front of your eyes, so you can even gather some insight on magic goes into each dish to make it taste so good.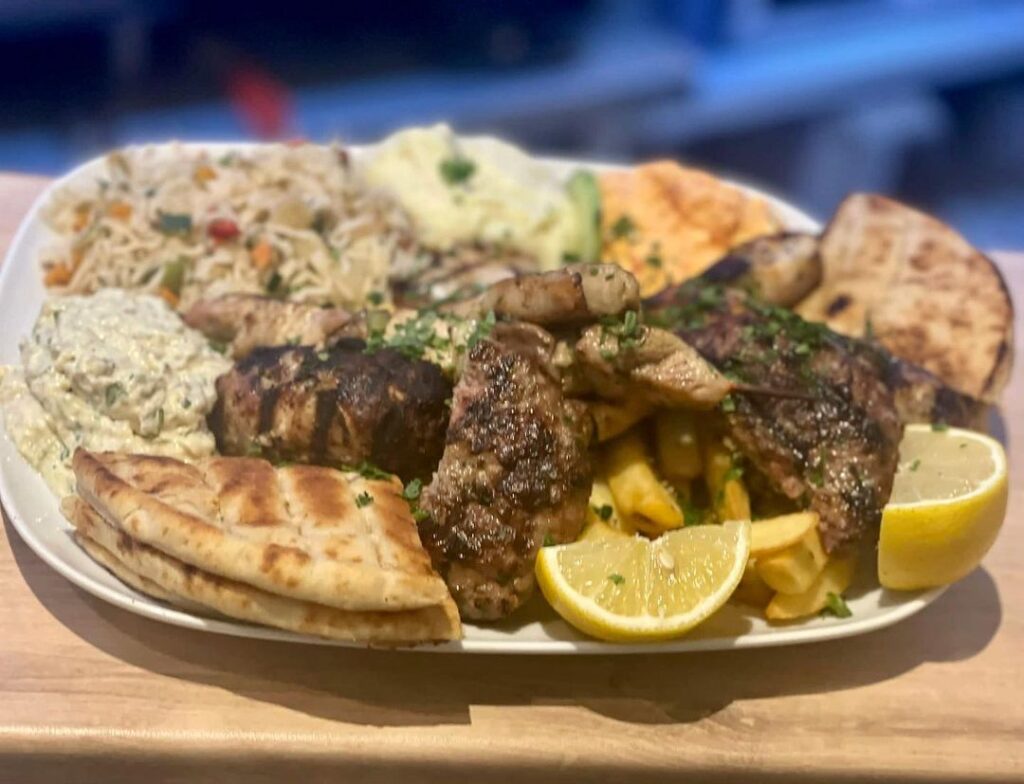 The prices were very reasonable considering location, and more importantly the portion size… There is enough on your plate that really reinforces the family aspect of this new spot- you'll be treated like a guest, being welcomed into their home and you certainly won't be leaving hungry.
---