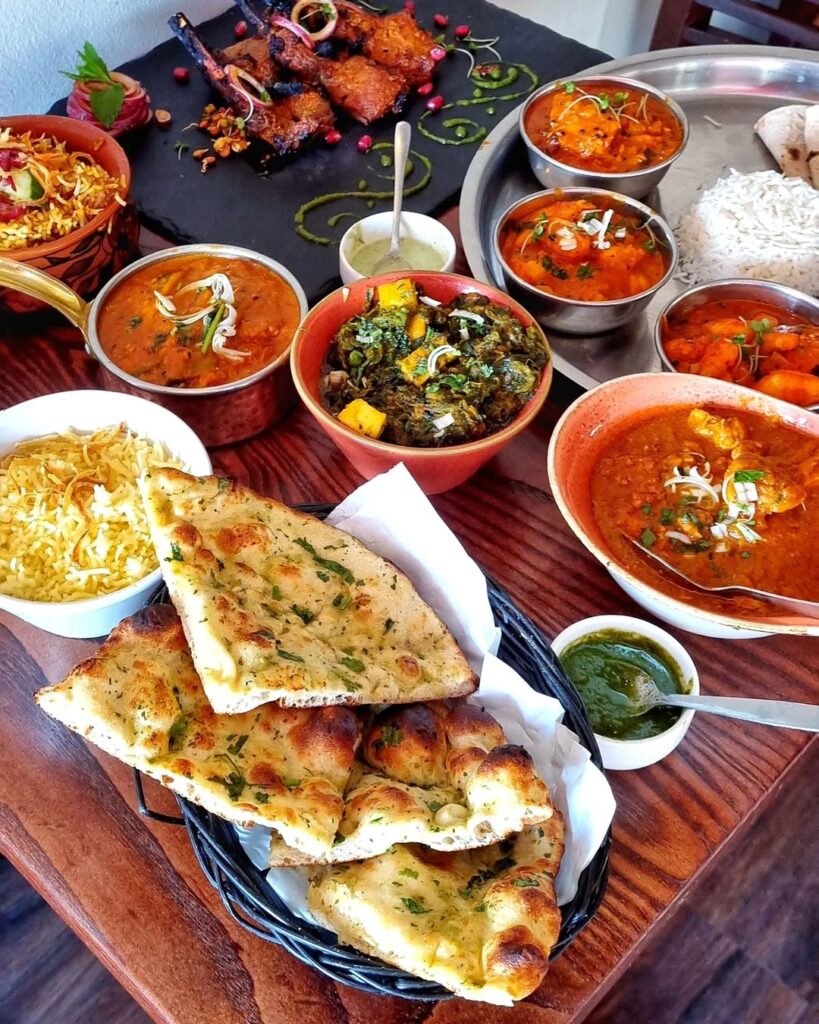 The Indian Room in Balham was recently named Restaurant of the Year for South London in the 2022 ARTA Awards (Asian Restaurant and Takeaway Awards) and trust us when we tell you – this restaurant packs some serious punch when it comes to Indian food. A fine dining Indian restaurant that has been in Balham since 2007, it easily catches the eye (and nose) of anyone walking past. It's dimly lit and intimate with gorgeous decor and traditional design… and then there is the incredible smells of the food wafting out the door too.
We popped by one Thursday evening for an early dinner, and it was packed with groups, friends, couples and families. And what a feast we shared! We ordered everything else to come together; a true hack when ordering an Indian feast in our opinion, because all the flavours complimented each other so well it was easy to keep dunking between the dishes. The poppadum basket to start (of course) with mint sauce and mango chutney. We were recommended to try the king prawn Zinga to start – butter fried king prawns topped with green chillies and curry leaves. It was addictively spicy and a delicious way to kick things off.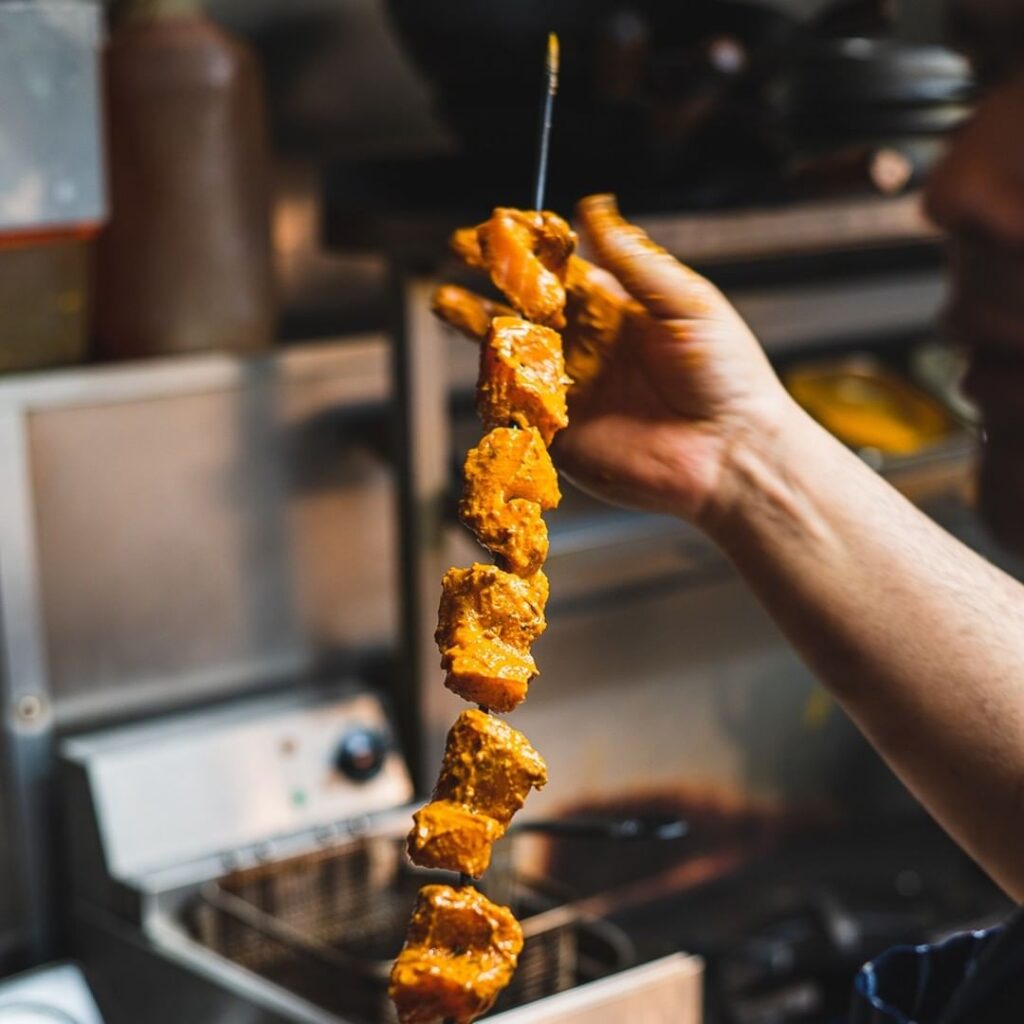 Following this was the tandoori fired chicken Shashlik which came with some grilled tomatoes, onions and peppers. A lovely sharing dish to nibble on. A delicious portion of Bindi (fresh okra cooked with spices) was a lighter side, again, great to share and added a bit of crunch to the meal. The combination of these two was really nice and perfect for those who prefer a drier mix than a curry sauce. We highly recommend! For our curry we chose the chicken chettinad with a side of pilau rice and peshwari naan. The naan here was incredible. packed full of coconut, not too heavy and crispy too. The curry was creamy with coconut milk and tangy from the addition of tomato and loads of roasted spices.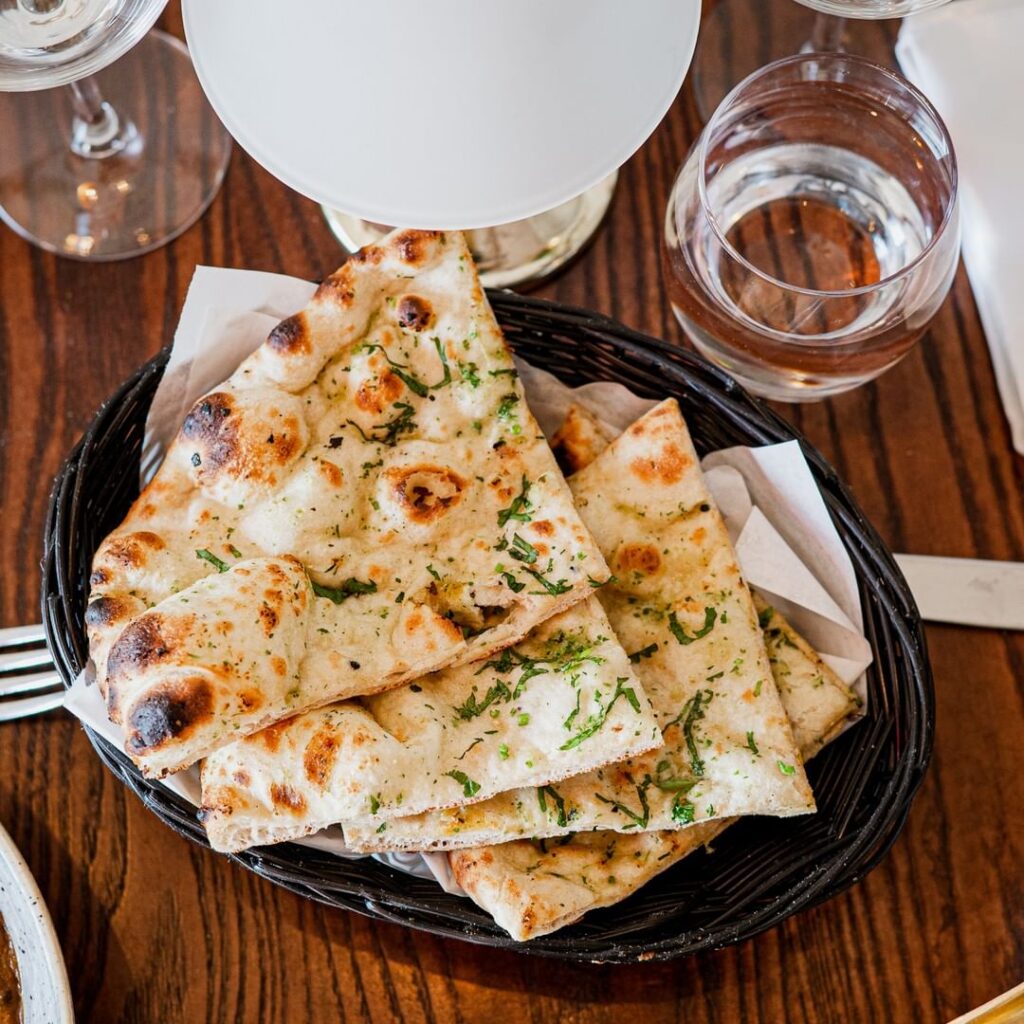 This restaurant has real charm, incredible food and a lovely atmosphere. You can also order on Deliveroo so you could enjoy from the comfort of your own home. Thanks so much to the team for having us, we'll be back really soon.
---