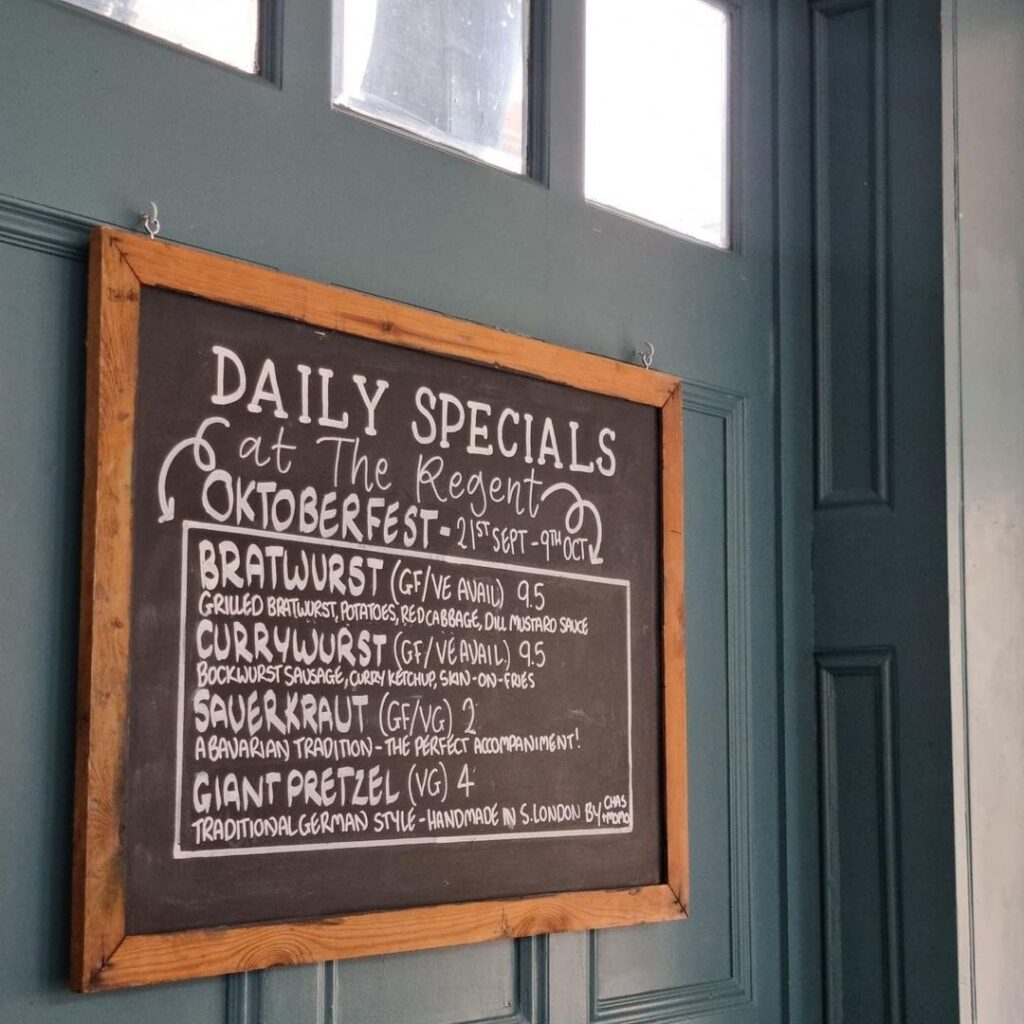 Balham's The Regent is a good time pub. And October, as they say, is 'the most wonderful time of the year'. Yep, they're going as big as Christmas for this month's German-inspired celebrations and you are not going to want to miss this one.
Though they've been celebrating since the 21st and will be carrying on until the 9th October, it is this weekend (the 30th September and the 1st October) where The Regent will be pulling out the stops. So, here's what is in store for you;
There will 7 German beers on tap, which you'll be able to choose to have in a standard pint or, if you want to grab the Bavarian Bull by the horns, we suggest you get a stein. A whole litre of the good stuff sounds about right. The beers being featured include a few from across the Channel; Bitburger, Hofmeister and Benediktiner, as well as some closer to home like Mondo, Brick and Brixton breweries too.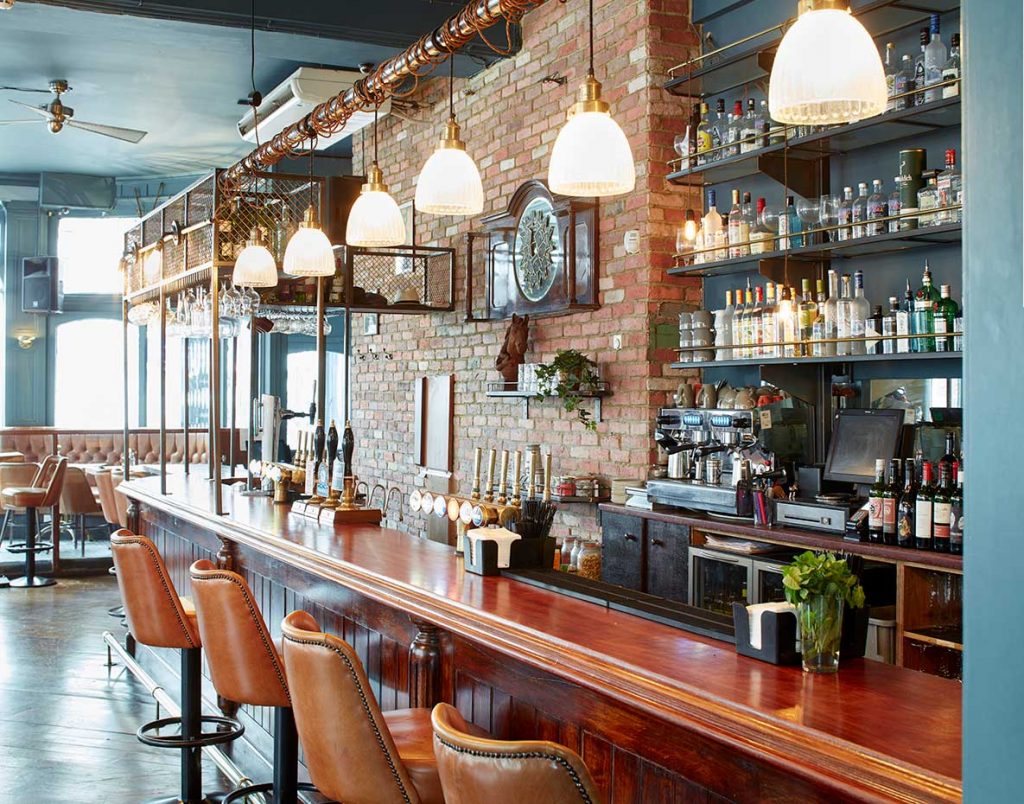 To help all that beer go down, you're going to need to fuel up on some classic German grub. Bratwurst, currywurst and giant pretzels… with vegan options too. The pretzels are handmade in South London by Chas & Momo, so there's a hint of SW support in this international festival too.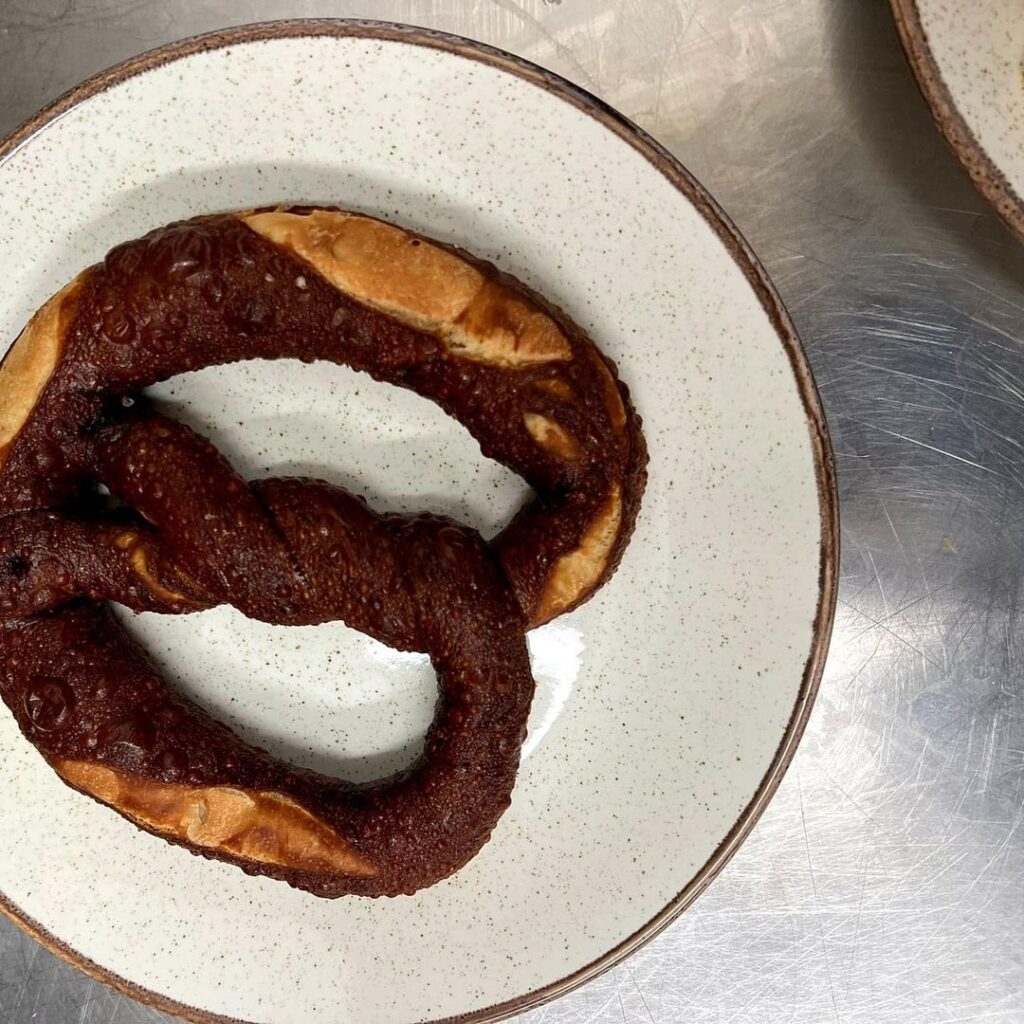 Everyone knows that Oktoberfest isn't Oktoberfest without a 6-piece strong Oompah band. On Friday and Saturday evenings get ready to get down with some properly brassy tunes that will have you raising a stein and, quite possibly, the roof too. Everyone also knows that Oktoberfest isn't Oktoberfest without a bratwurst eating contest too. On the 1st at 9pm roll up your sleeves and see how many sausages you can get down the hatch, or cheer on from the sides. Winner gets a trophy and everyone who competes will also get a t-shirt and a commemorative stein. And a very full stomach too.
Ok, deep breath. As we said, they're really pulling out all the stops with this one, so if you are craving a bit of German fun, this is your spot.
---