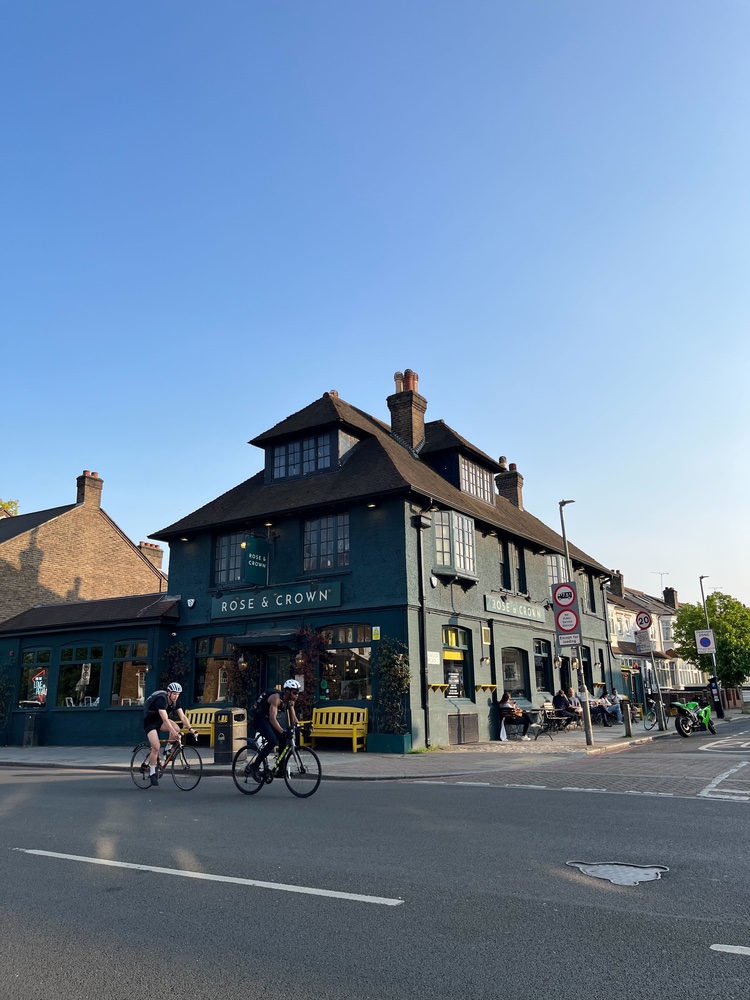 The Rose & Crown is a really fun pub. If you've not been then let us give you the low down: there's always an event going on, they love a live sports game, there's always a guest beer on tap and a hot pizza in the oven. In a nut shell, they're here for a good time. It's not just inside the pub itself that they are showing up for the community though, they sponsor football teams and support up-and-coming musicians by hosting live music nights. That ethos of generosity lives strong and true wherever you look; 50p from each 003 pizza sold from their menu goes to the charity Crisis, as does the money raised from the last Sunday quiz of the month.
Knowing all of that, it was an easy reservation to book- we were going to have a good time with people who know what it's all about. We headed to the pub on Tooting Bec road ready to have fun, and we certainly did. We ordered two pints; the Rose & Crown House Pale Ale was made in collaboration with Moor Beer Co. and is as vegan friendly as it is tastebud friendly. A very easy drinking beer. The second pint was the Jubel Peach guest beer which was a fruity little number- one for the sweet tooth or to drink with some spicy food…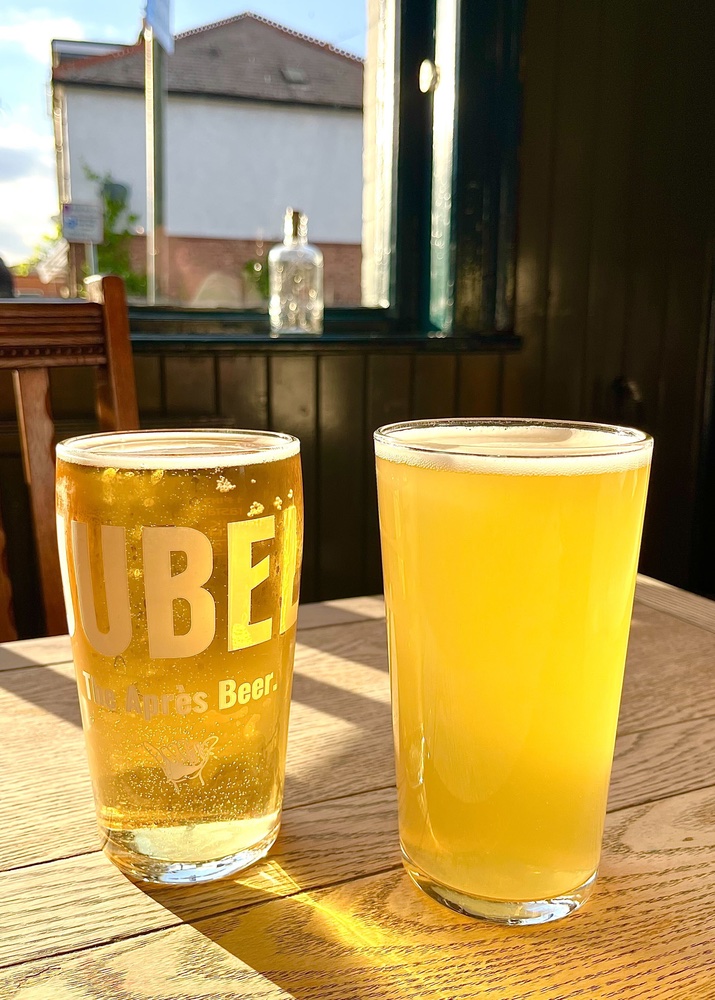 …The food was really lovely. Not traditional pub grub at all because The Rose & Crown have given their kitchen to Flat Boys Pizza who specialise in, well, pizza. As the name suggests, their pizzas are a little thinner and crispier than the usual so you can finish your meal and have room for a beer to go with it. We got No.003 which was the cheesiest treat we could see on the menu; topped with gorgonzola, ricotta and mozzarella, plus some spinach, crunchy walnuts and a healthy splash of truffle oil. What a delight! The topping-to-base ratio was perfect; they didn't skimp on the cheese and managed to keep the base sogg-free. Magic. We got the calabria hot sauce to dip our crusts in and it was the perfect contrast to the creamy pizza.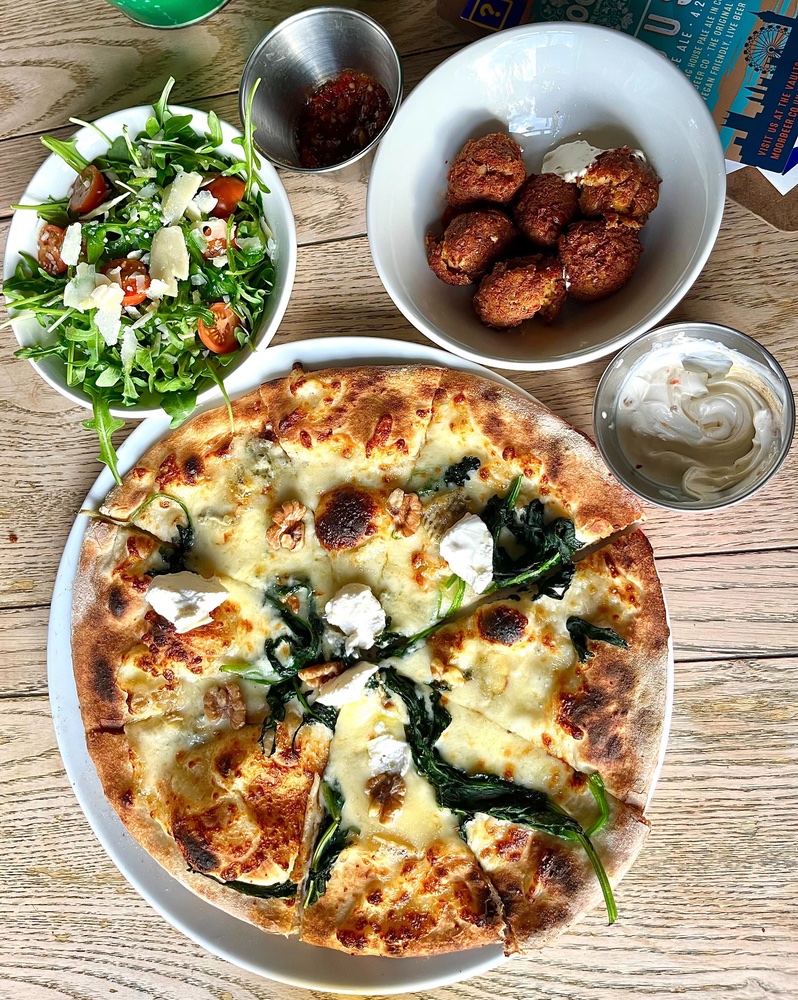 The sides here are really fun too; there's the classics you'd expect to see at a pizzaria (garlic bread, rocket salads, olives) but they've got a couple of curve balls too; nachos, falafels and chicken wings will remind you that you're still in pub. We got a bundle of crispy, hot falafels with a side of the sour cream, tahini and lemon dip to smother them in and a very punchy rocket and parmesan salad which managed the hard task of making eating a salad feel like a good decision.
There's even better news for the summer. They've got takeaway boxes ready to go so you can pack up your pizza and head over to the Common to eat it in the sunshine. Make sure to grab a jug for pints whilst you're at it.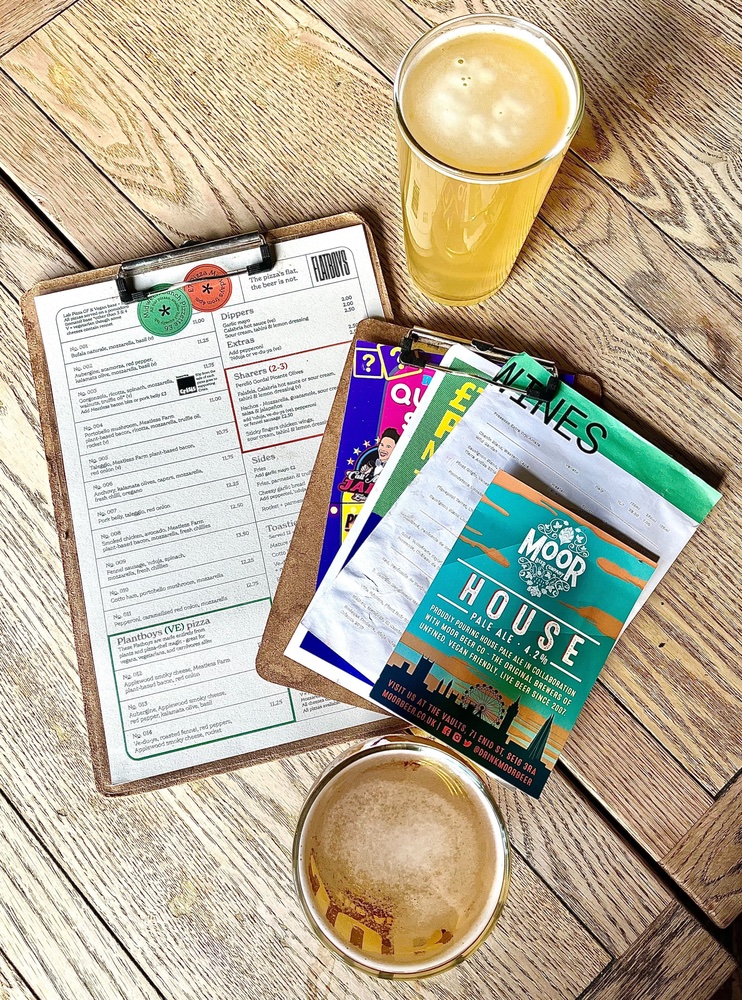 We'll be back to The Rose & Crown in a flash. We want to see their Lady Gaga live act (17th of June, by the way), we want to eat our way through the rest of the pizzas and we are desperate to soak up as many of those good vibes too.
---