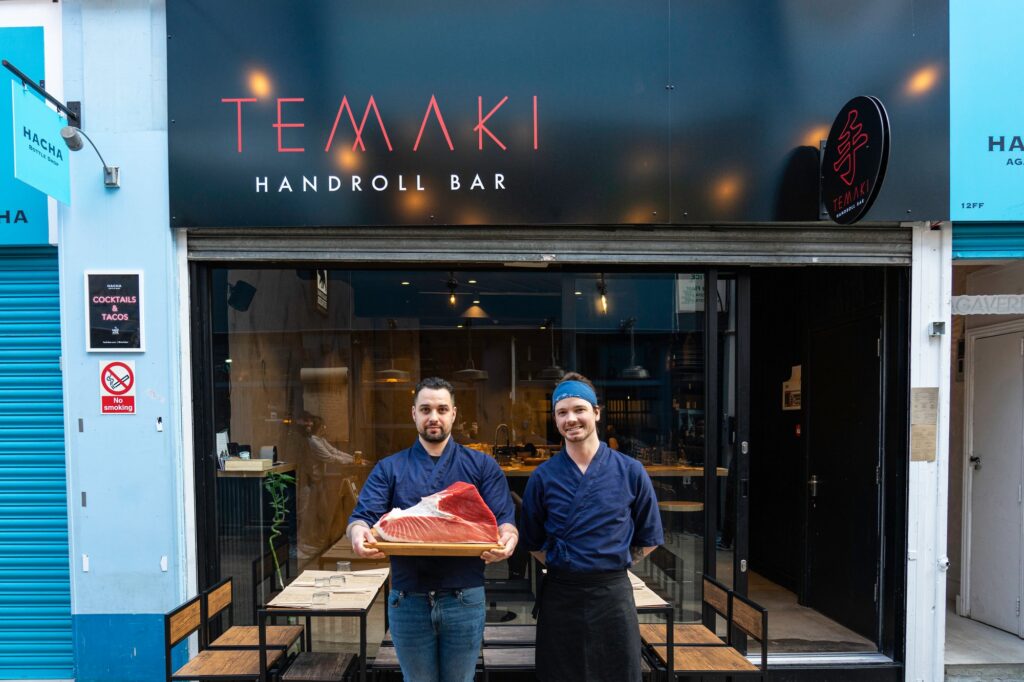 Have you caught it? It's almost as contagious of this newest strain of Covid. The Temaki obsession seems to be sweeping through the South West of London and yes, we've succumbed to it.
Temaki Handroll bar opened on Market Row last year and since then has been humming along quietly making a big impact in the food scene. The sushi world is dense with over priced poor quality fish and hard rice, which is why Temaki is such a refreshing addition.
The menu is small and you order as you go. Choose some the temaki (handrolls) from the a la cart, or go for a set menu if you need a bit more direction. They've got a great selection of small plates to add on to your meal too. They're each so different that it's really hard to not order the whole bloody lot and be done with it. We wouldn't blame you.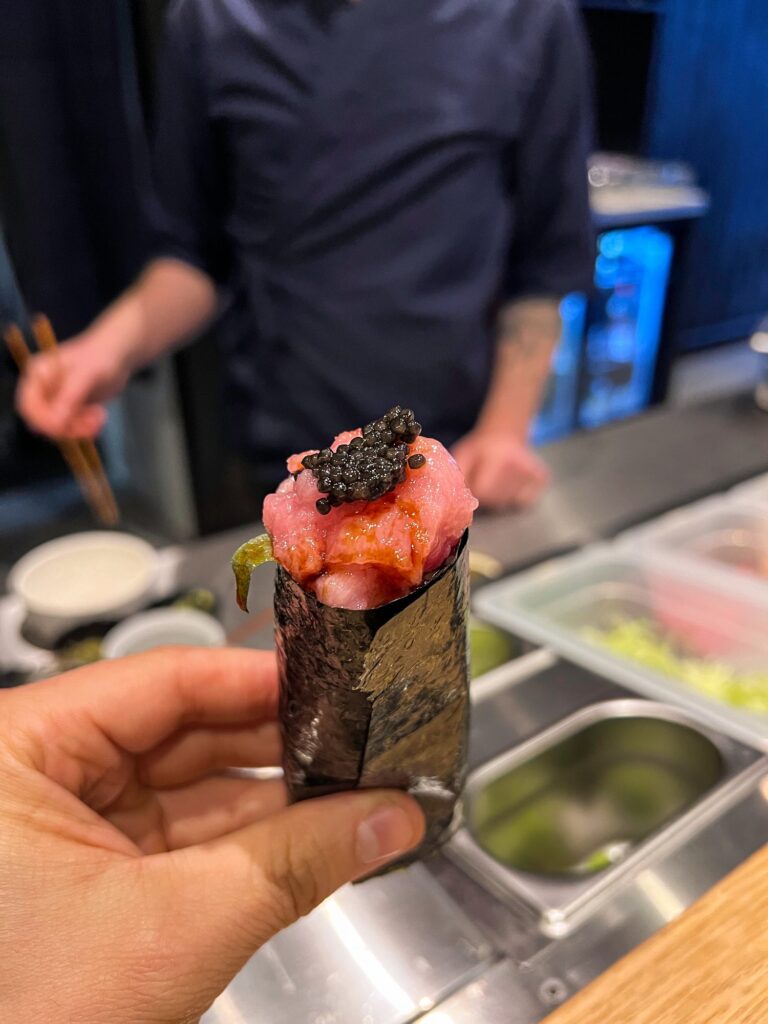 Everything we tried was incredible, but there are two dishes in particular that we can't get out of our head. The amount of time we spend thinking about the monkfish karaage (like a really, really good tempura batter, deep fried) is embarrassing. It's on that small plate section of the menu, which might tempt you to share it with whoever you're with. Don't do that. Order separate plates or regret it. Another one to not overlook is the miso aubergine hand roll. Surrounded by the exquisite fishy options it would be an easy one to skip. But the depth of flavour packed into the roll is mind blowing. Be warned though, it gets deliciously drippy- don't come wearing your best white shirt.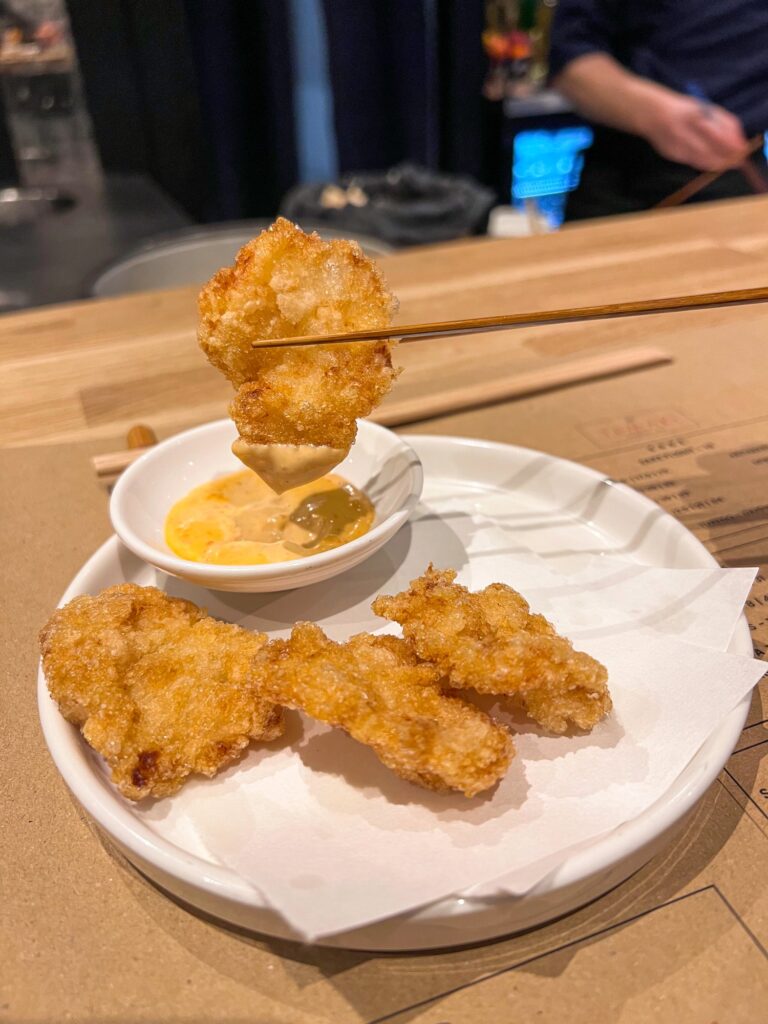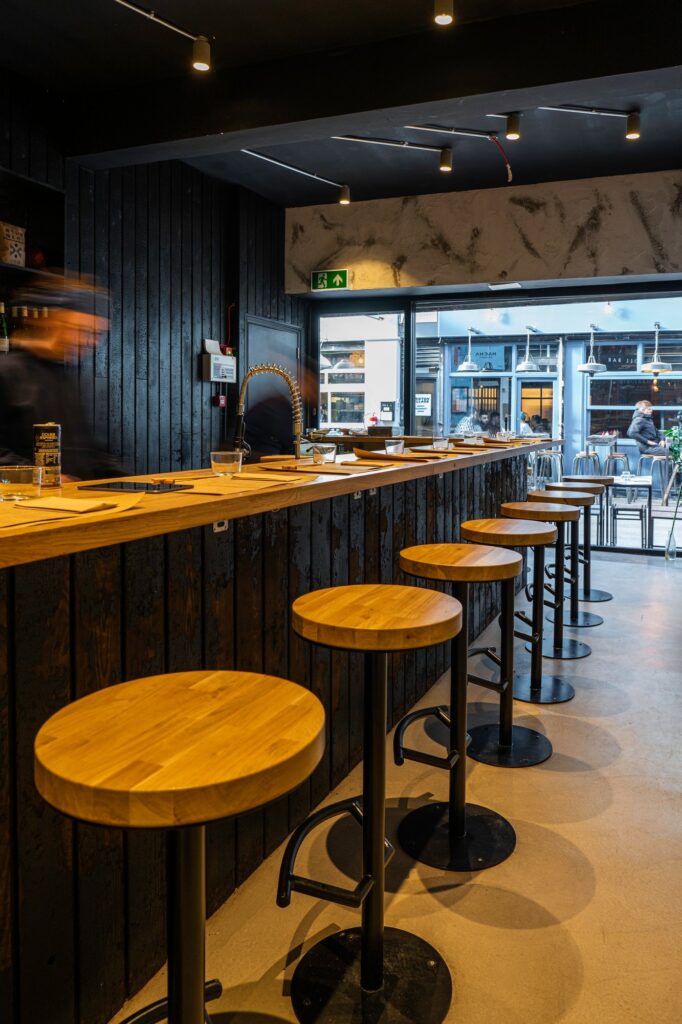 The dining experience at Temaki is different too. You're seated at a bar overlooking the chefs work. Your food literally gets passed to you from the hand of the person who made it when it's ready. If you're just ordering handrolls you probably wont see a plate. The chefs are so knowledgeable and highly skilled- they'll talk to you whilst slicing and dicing without breaking a sweat. They know exactly where their fish is from and which sake you should be drinking. It adds to the Temaki experience.
So yes, we've got the Temaki obsession and yes, it's contagious. But we think you'll want to catch this one.
Open Tuesday-Saturday, we'd recommend booking before.
---