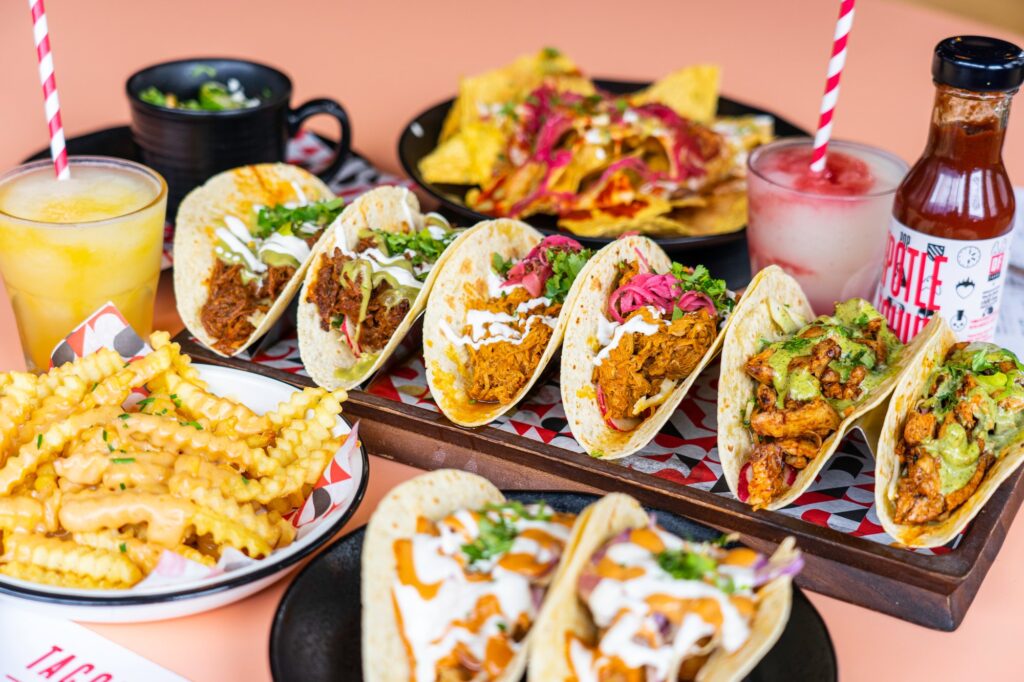 DF have 5 locations dotted around London, and we are lucky that two of them are in the SW; we headed down to the one in Brixton, but you can also head to Market Halls Victoria where they've got a site. The space is tardis big inside. It's light, airy and though we went on a Tuesday lunch time the vibes were great. We can only imagine what it would be like on a Saturday evening.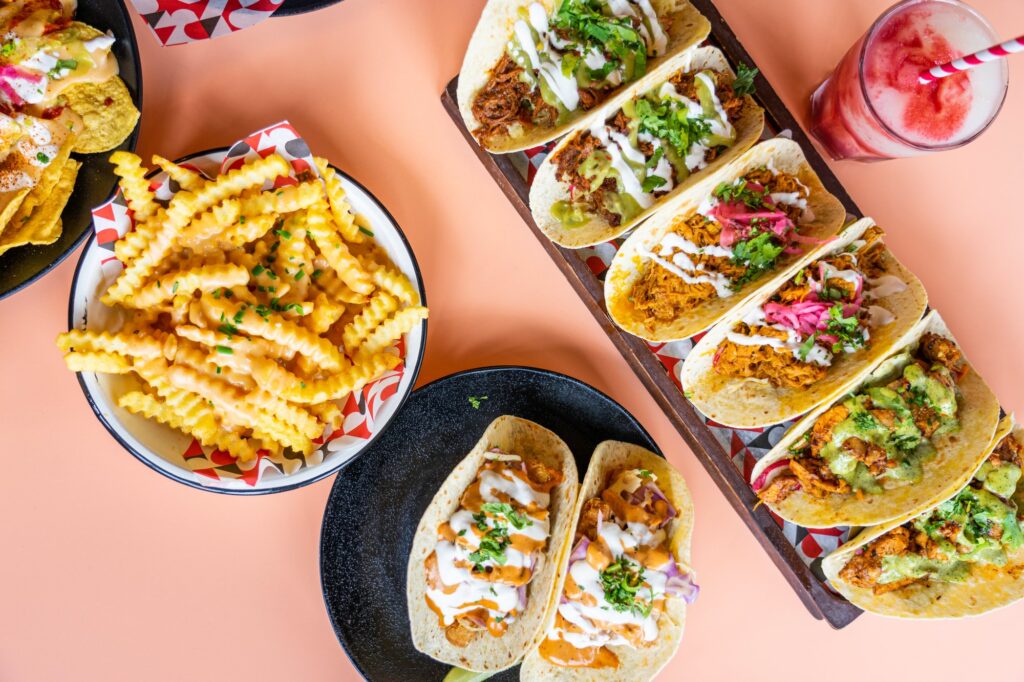 DF specialise in Mexican food, tacos are obviously very much their 'thing'. Reader- they do their thing well. We ordered the taco sharing board, which comes with 6 different meaty tacos (classic chicken, pork pilbil and chile beef) and we had to try their fishy offering too, so got the battered pollock taco- crispy and full of flavour it is an unsung hero of the menu. Tacos can often fall into a bit of a scary, dry meal, but not these. All of the flavours were really juicy little numbers- we came out covered in sauce and were really happy about it.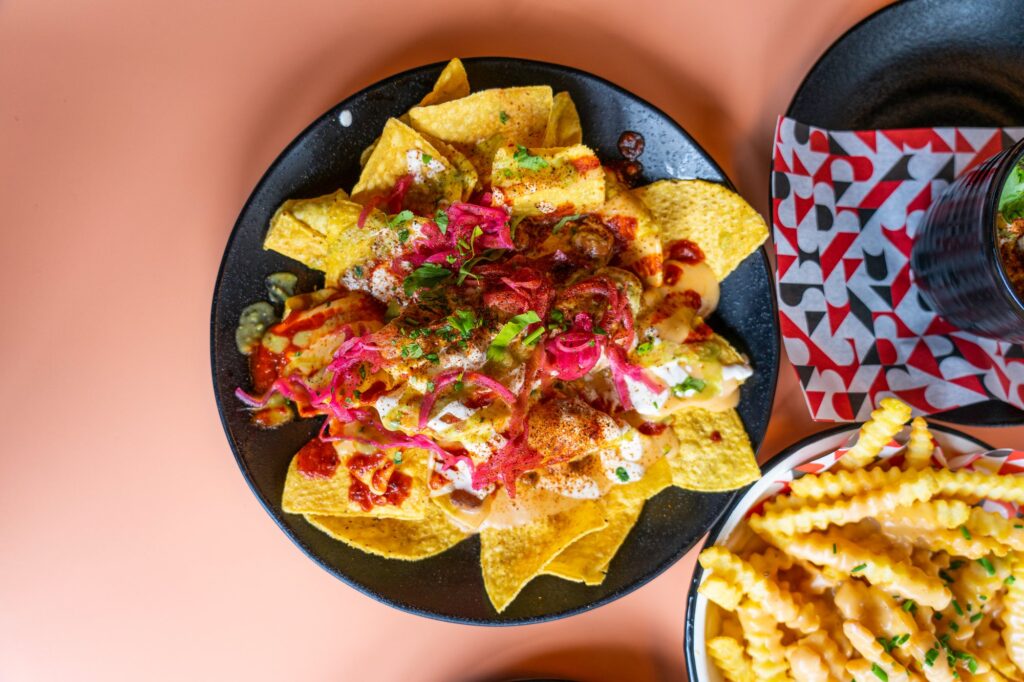 Other than the tacos, DF offers all kinds of other delicious munch. We got the cheesy fries, the sweetcorn salad and, obviously, the DF nachos. They had really jazzed up the regular tortilla crisp situation with bright pink pickles, pinto beans and cheese sauce- unbelievably moreish and way better than any we've had for a while. Make sure you save room for the dirty churros which will have you dreaming about coconut brittle and what kind of magic has created it. The frozen margaritas are another must order; head for the raspberry hibiscus one and you'll never look back.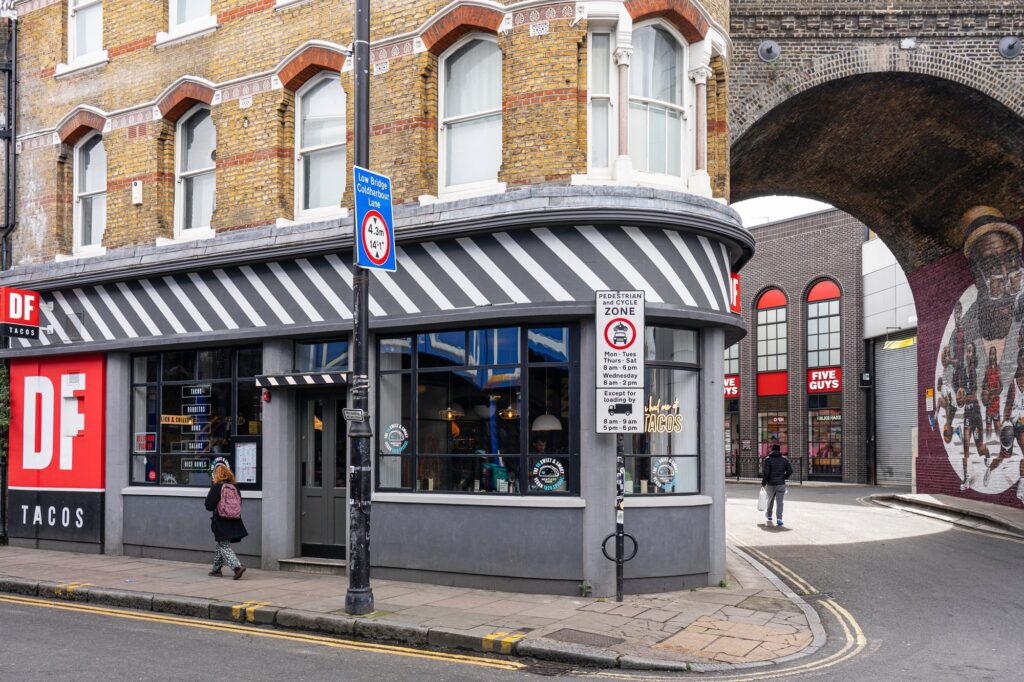 So now we've tempted you with how great the food is here, you'll be extremely happy to know that you can WIN a meal for two! Head to our IG page for the full details. Good luck.
---