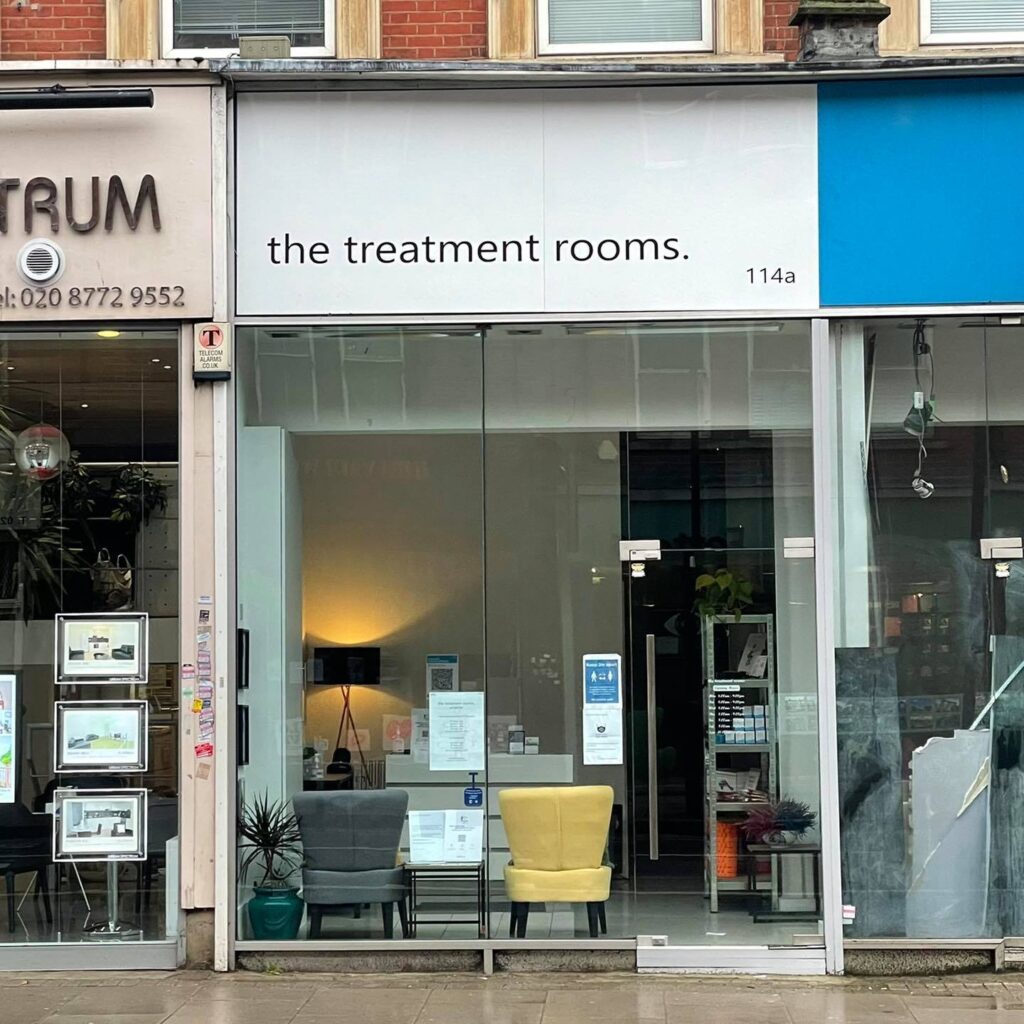 Located on the corner where Balham Grove meets the High Road (by Waitrose) is The Treatment Rooms, an understated massage clinic delivering a variety of treatments since 2020. In a prime position on the busy high road means that you can escape the hustle and bustle in just one step- it is truly an oasis of calm.
Run by Tracy Bruce, The Treatment Rooms offer everything from deep tissue to relaxation massages You may be looking for a sports therapy plan to heal and build back to movement or simply need a relaxing moment for yourself after a busy week. Whatever it is you're in need of, there will be a massage or treatment for you!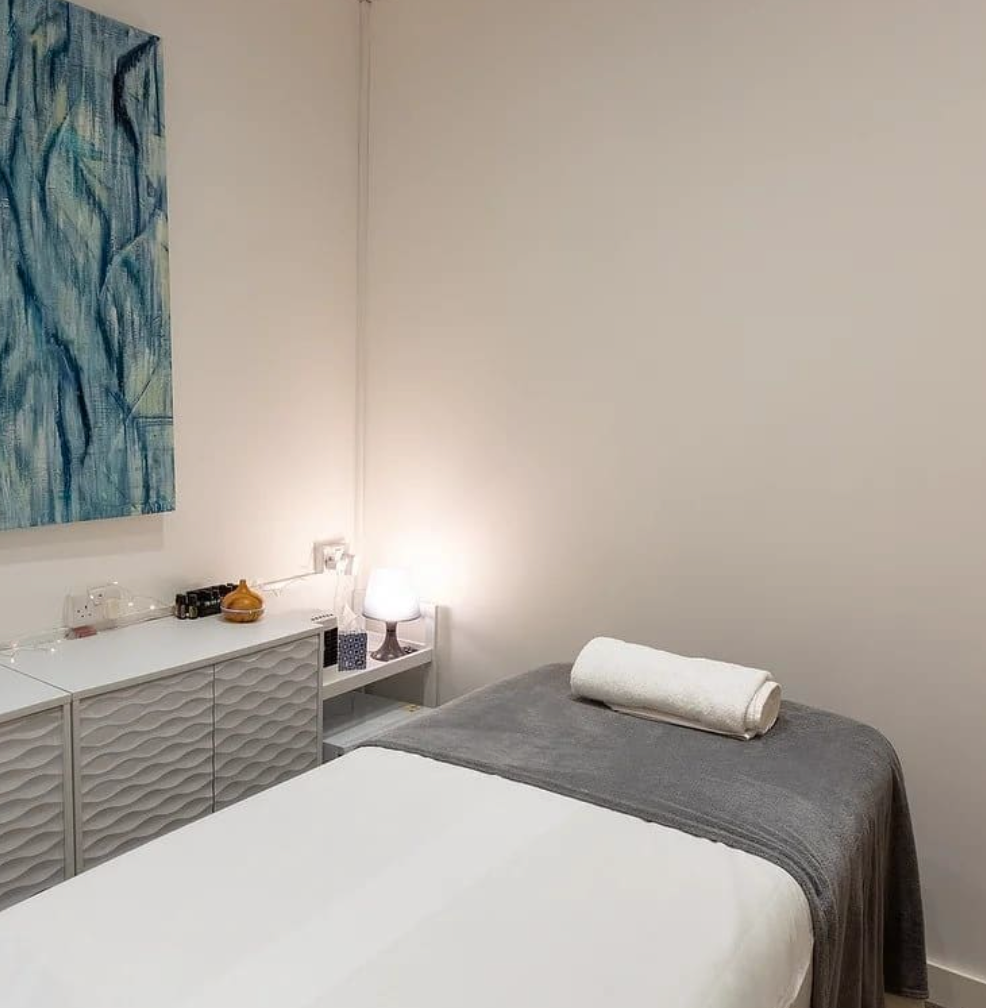 Tracy's team will work with you on a programme that fits your needs, something that makes The Treatment Rooms a little unique. They have the resources to use a variety of techniques including massage therapy, acupuncture, electrotherapy, joint mobilisations, taping and exercise prescription. As we said- whatever you need.
We stopped by to experience one of their treatments and, on a rainy Monday evening, what a treat it was. With no sports injuries to our name we opted for a relaxing massage. You can book for a certain amount of time with a therapist and they will tailor a programme for you based on what they think will work best for you. After discussing what we did for work (lots of desk sitting!), how active we were and any problem areas we had, the lovely Bridget created a bespoke relaxing massage for us. And as we'd chosen a relaxing massage, the room was set up to be cozy. There was a heated bed, music, essential oils and dim lighting to really get us in the mood to chill out. We focused on arms and back given the desk-driven posture we are usually in, and it was refreshing to know that our 60mins were being spent specifically on muscles that would make a difference.
It is also extremely calm in The Treatment Rooms and despite being on the busy high road you are not disturbed at all. The attention to detail was brilliant, from the moment we walked in the door to when we blinked open our eyes after 60mins of bliss we were properly taken care of. Hot towels and water was provided along with coaching on how to keep mobility in our joints and avoid knots in our muscles.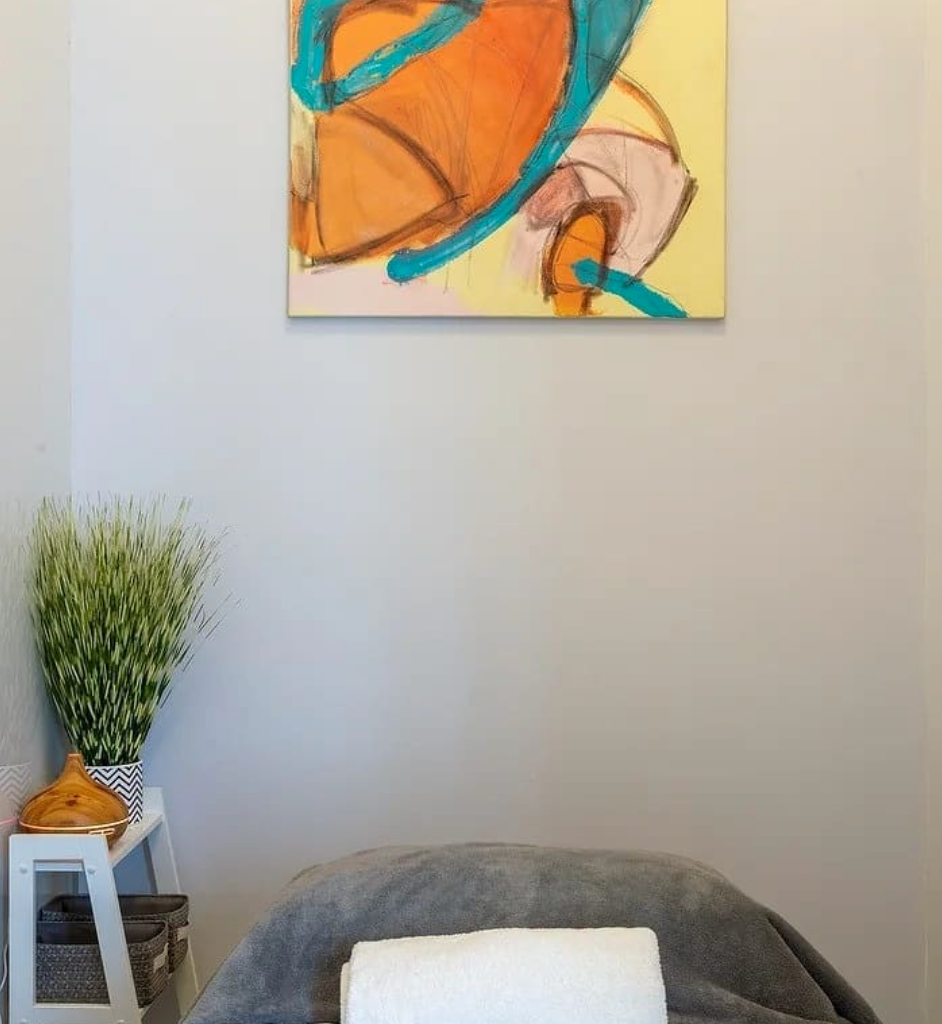 The Treatment Rooms has a number of therapists and rooms, and with a really flexible offering of 20 minute massages to a full 90 minutes, there really is something for everyone. But it is largely undiscovered, a true Balham gem, and Tracy and her team would love to see more of you there! Book them through Treatwell (and check out the reviews whilst you're there- don't just take our word for it!) or give them a call directly. Treatments start from just £30 and there are lots of daily deals and a 2-4-1 offer in the run up to Christmas. It makes a great gift for a loved one (or yourself!) in this busy time.
---