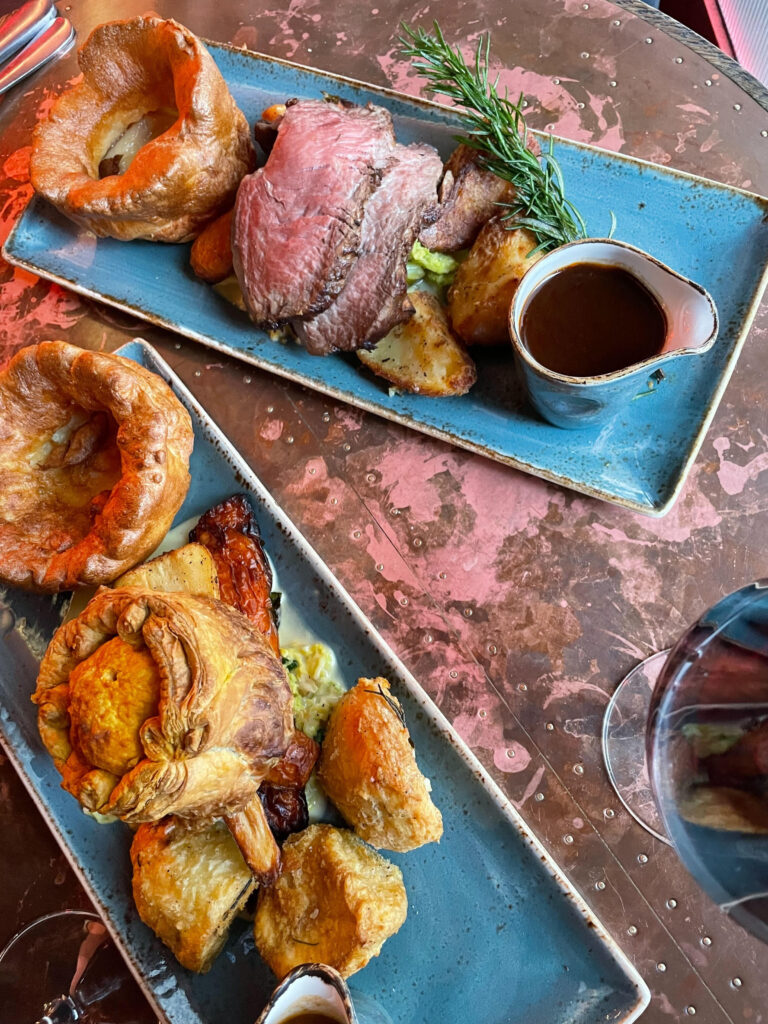 Heidi is an all day long drinking and dining destination that offers an exciting spot for a casual glass of wine, date night or proper celebration. Serving dinner every evening, brunch at the weekends and the most delicious roasts on a Sunday it really has something for everyone, no matter the day or time. The restaurant itself is intimate, softly lit with candles and split over two floors. There's even an event space for you to host a private party!
Let's get into the wine! The concept is really easy. You top up a card and dispense your own glass- much like Vagabond does. You're in charge of your own wine tasting and there is a huge range to choose from. They've also got a great cocktail list which boasts some cool classics with a twist, for example a flat white espresso martini… but more on that later.
We stopped by for a Sunday roast and kicked things off in true Heidi style with a cocktail. The rhubarb and elderflower sour smelt like rose petals and was such a fresh way to start the meal. We also had to try out that flat white espresso martini. It was silky, smooth and strong. With a shot of Bailey's it is a perfect drink for this time of year.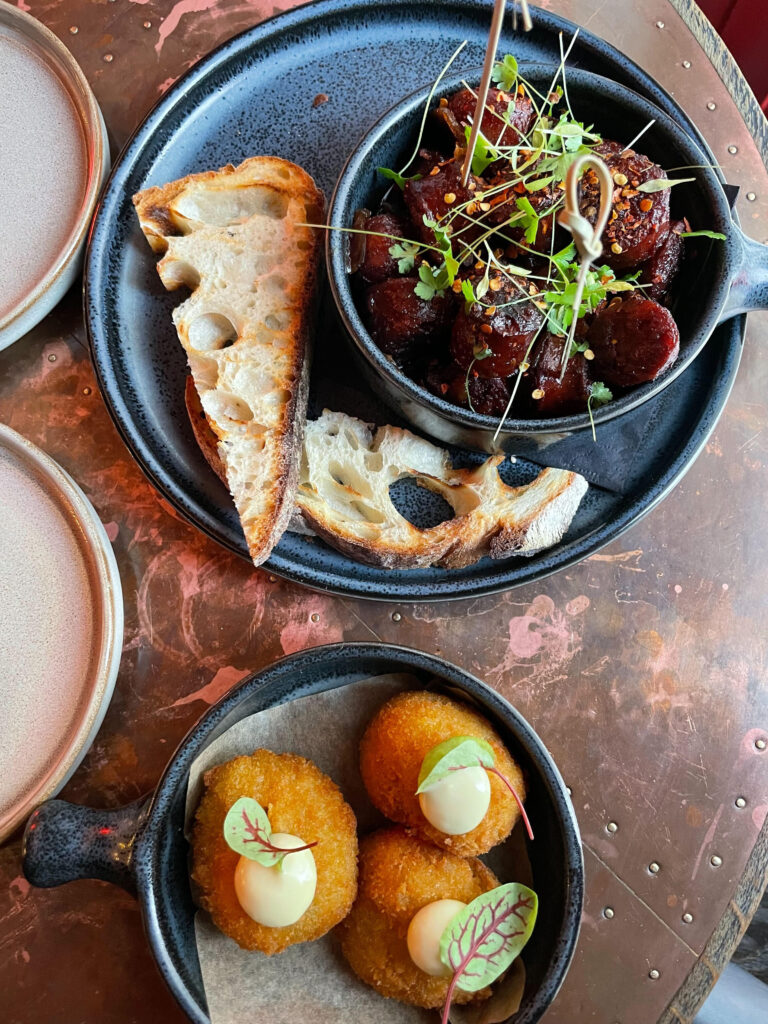 To start we shared the katsu croquettes and the braised chorizo. We loved the zingy flavour and crunch of the crouquettes and the chorizo was so different to any we'd tried before. They were little lollipops of melt-in-the-mouth chunks of meat, served with sourdough on the side. An absolute 10 out of 10.
For our mains we went for the classic sirloin beef and the vegan pie with butternut squash, spinach and pine nuts. The roasts come in hefty portions and come with all the trimmings you'd want as standard. But of course, you can order more sides if you can fit them in.
The beauty of Heidi is that you don't need to get the same wine as your date. Picking your own is all part of the fun and removes any arguments about red or white. We sipped on the Six Poets Cab Sav and a gorgeous Malbec. We could have kept going on those 250mls refills till we were shown the door…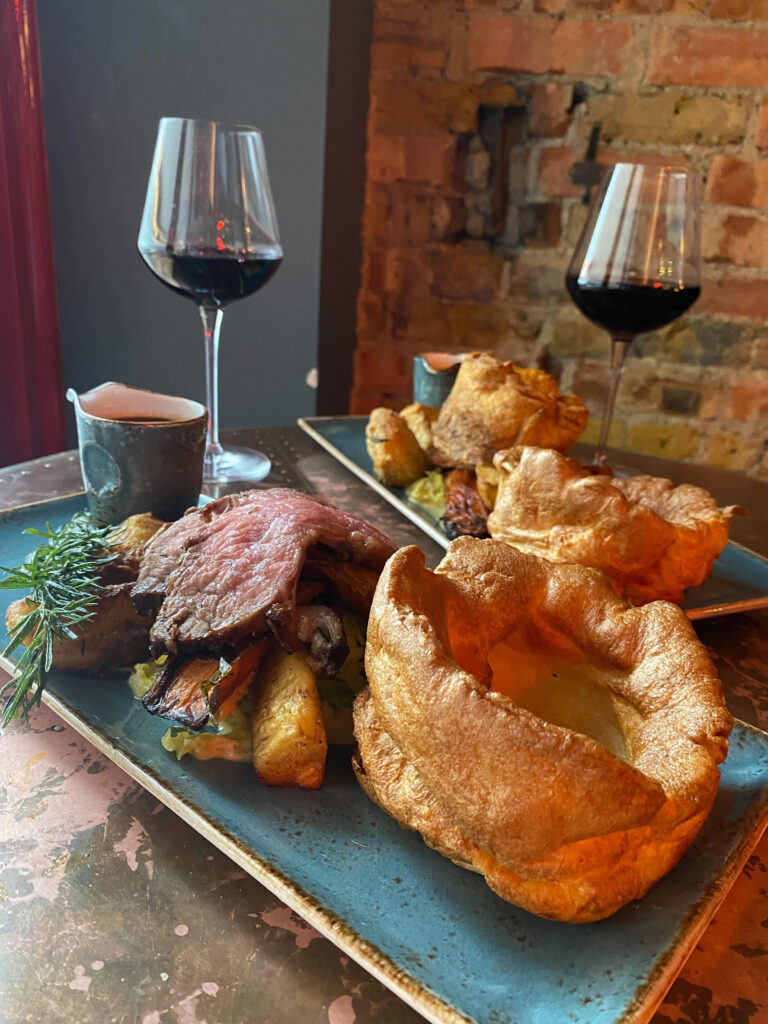 The food here really is incredible- compliments to the chef. Our favourite element of the whole thing is the surprise as we walked in the door. Behind that mysterious glass into Heidi is an absolutely charming interior- it's warming and full of delicious wine and great smelling food. You'll find them opposite Balham station and, pro tip, make sure you book. There was a big queue of punters waiting for a table when we left. We can see why. This really is a gem of Balham.
---