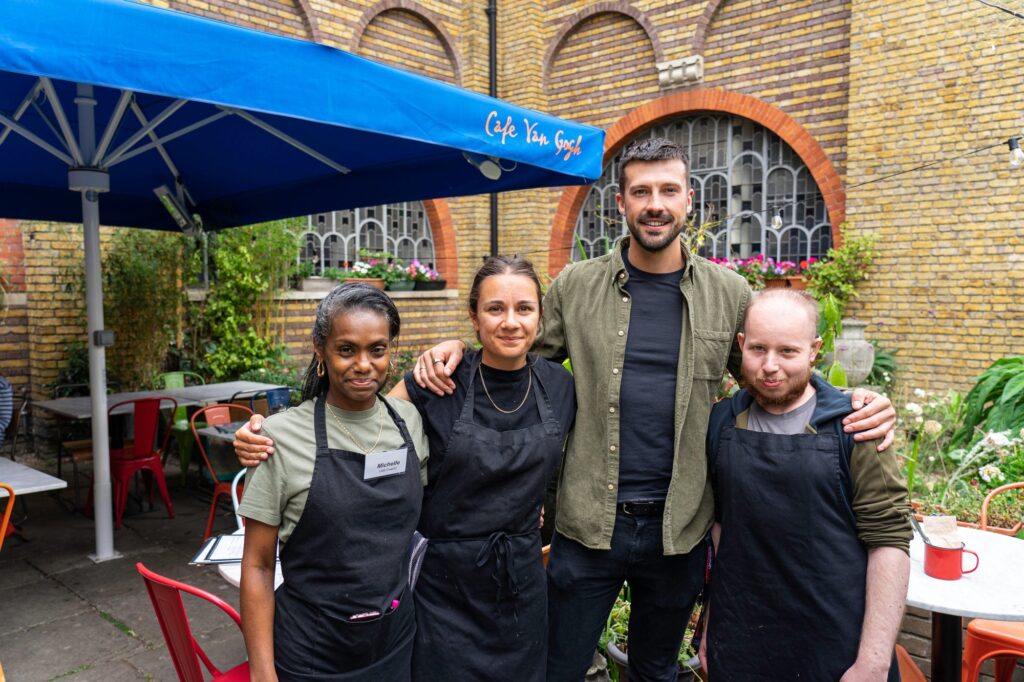 Cafe Van Gogh is a pot of gold at the Oval end of Brixton Road. A beautiful, plant-filled interior or a garden area with outdoor seating the place certainly has a touch of magic to it. Primarily known for its vegan food and delicious coffee, but there is so much going on here…
Cafe Van Gogh isn't only making waves in the vegan food space. It is also an impressive social enterprise. All profits generated from the cafe go back to their 'social mission', a programme of training up people from disadvantaged backgrounds or with disabilities to help them secure jobs in the hospitality industry. Some of the success stories include previous trainees getting employment at McDonalds, others work in the front of house here at Van Gogh, others prefer less customer-facing roles so have found their feet in the kitchen. It really is a part of the fabric that makes up Van Gogh; our waiter was on his first shift, and we could see the gentle encouragement from the managers. He was excited to be there and felt supported by those around him.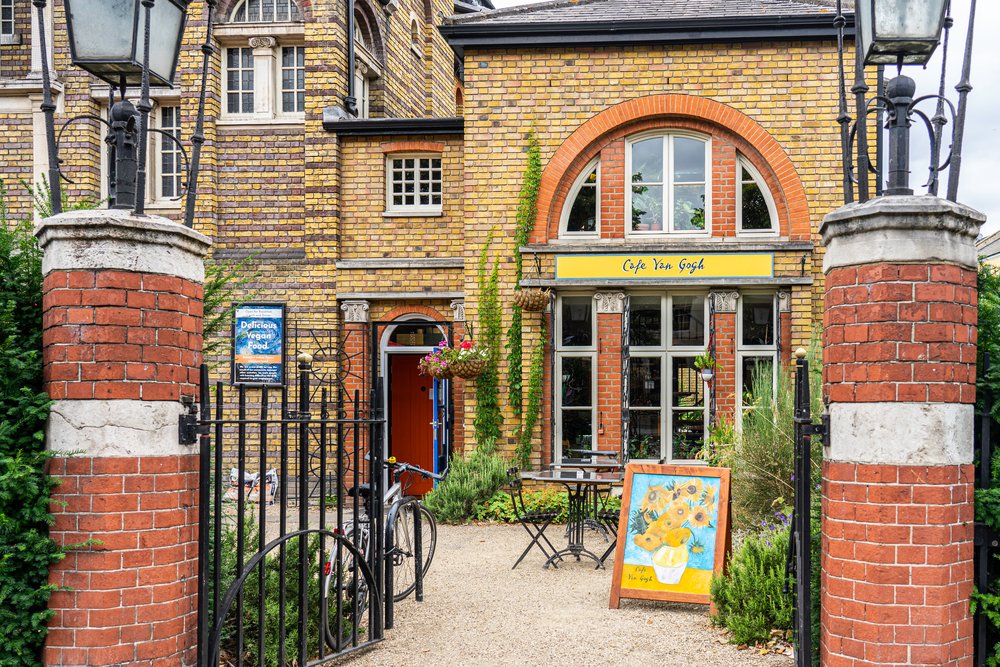 Ok so the food. Cafe Van Gogh really know what they are doing in the plant-based world. Everything was simple, but extremely effective. We order the tofu banh mi and burger. The tofu banh mi was jam packed with flavour, texture and a great lunchtime bite. The zing from the pickles really lifted the dish making it extremely addictive. It's also part of the £10 lunchtime meal deal, where you can get a drink and chips with it too.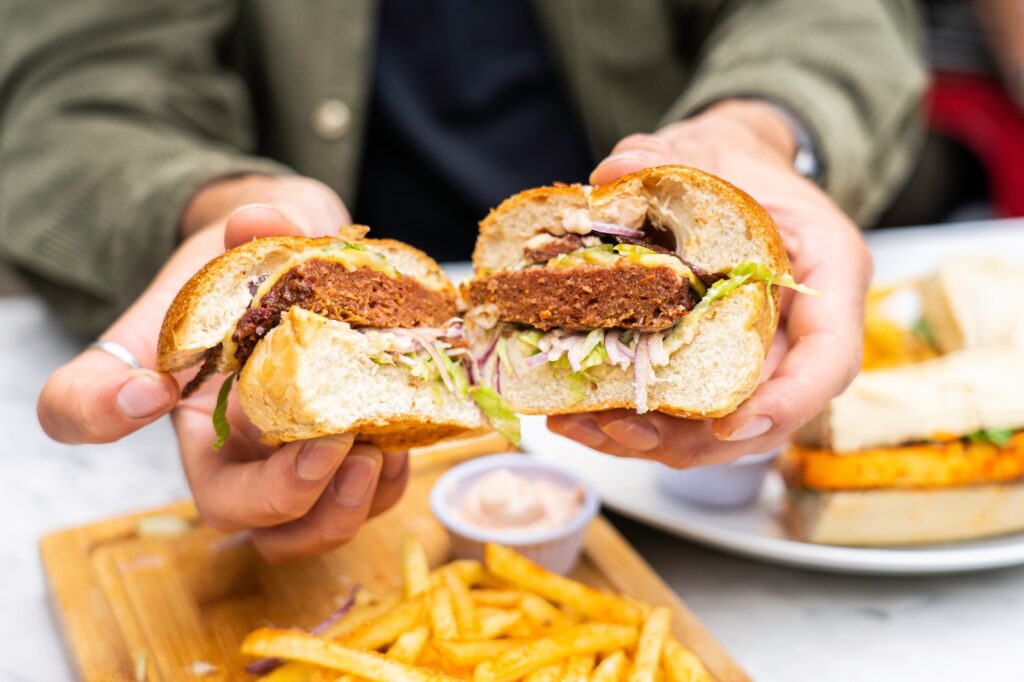 It's clear to see why the burger is on the menu all year round, especially with that extra cheese and bacon. An absolute must order and, as meat lovers, we were absolutely convinced by that 'bacon'. The sauces that came with the dish really set it to new levels in the plant-based burger-sphere, it's something we will be dreaming about for a long time coming. We finished off the meal with the Eton mess and coffee. The perfect amount of richness to round off the meal, it was a serious treat.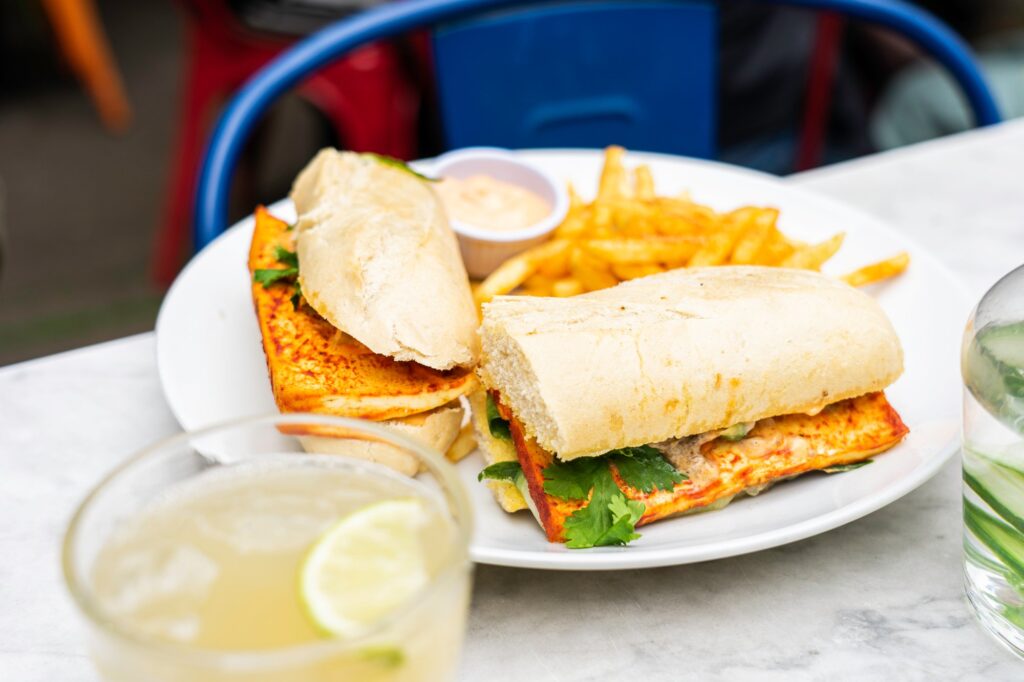 Cafe Van Gogh are currently raising funds for a new and improved kitchen, where much of the teaching for their social enterprise takes place. If you are able to, donate here.
---