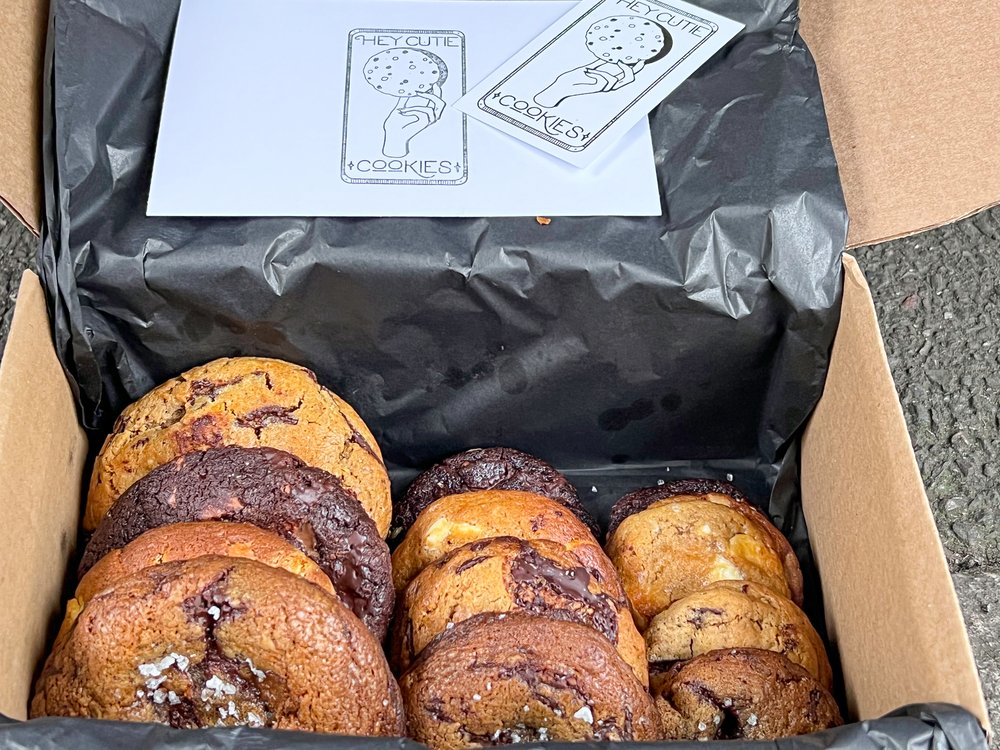 Hey Cutie Cookies are the cutest cookies on the block. Run by Mikaela out of her Brixton home, she started the business out of a love of baking for her friends and family. Word spread of how great these sweet treats were and Mikaela decided to make them available to anyone (thank goodness for that).
The cookies come in 4 astronomically good flavours;
The Moon (triple choc)
The Star (dark choc & walnut)
The Sun (brown butter & Daim bar)
The World (white choc & miso)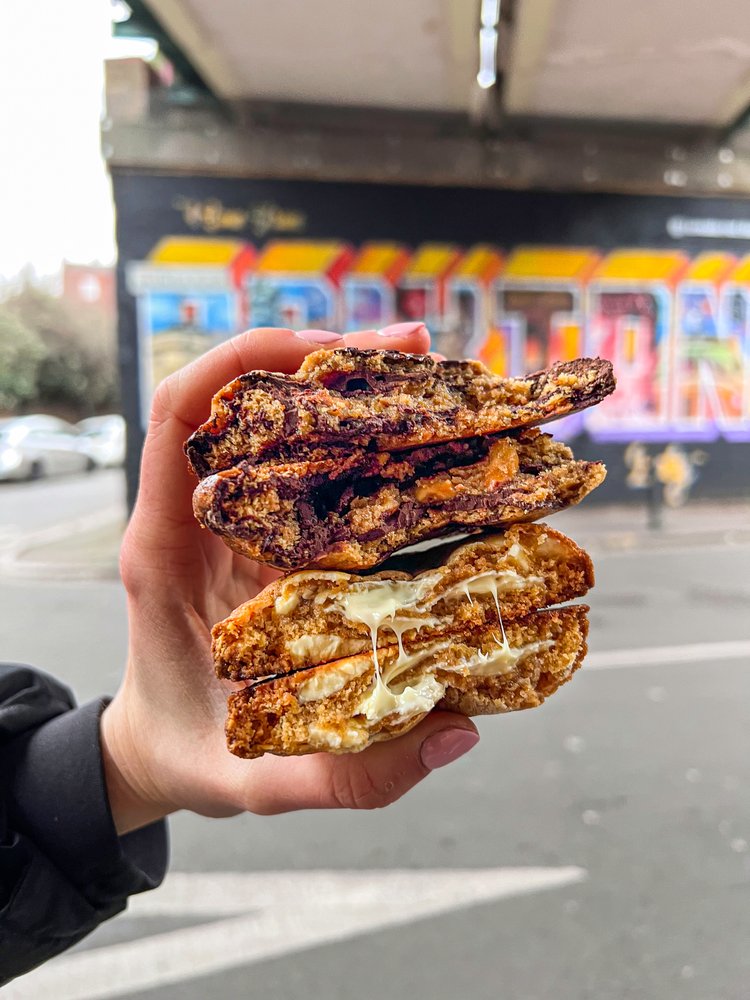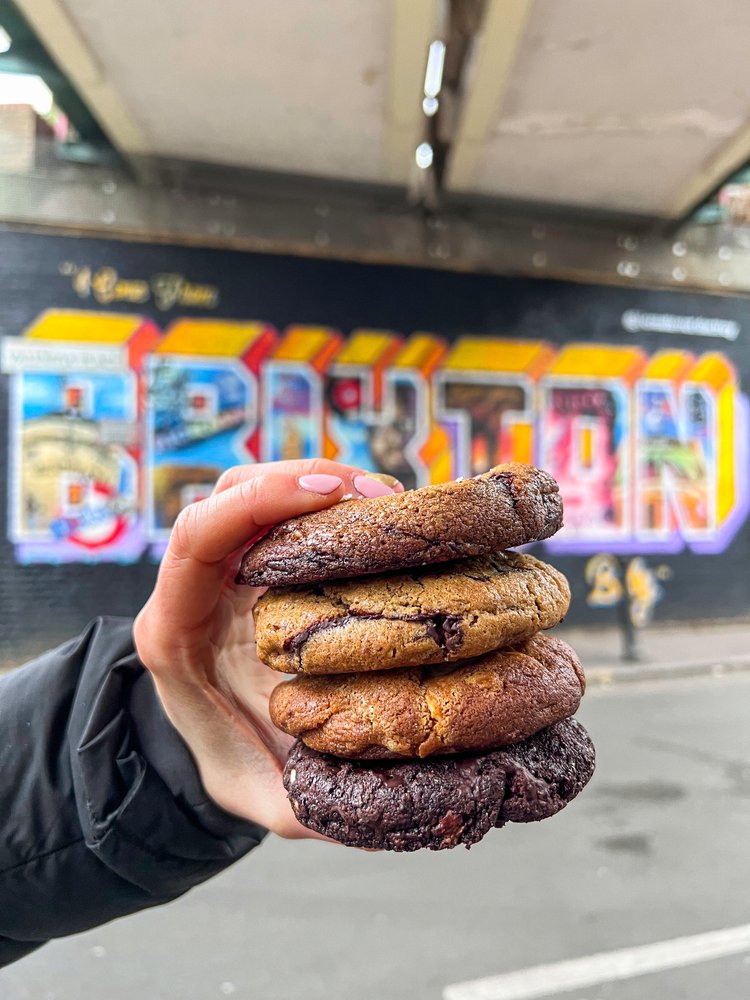 These all come in different sizes (the 'Hey Cutie' or 'Lil' Cutie') depending on the level of crunch you are after, and can be ordered in boxes of 6.
So, we hear you ask, which was our favourite? The World has our hearts- salty and sweet in perfect harmony. And for us, the bigger the better (read: more gooey). But really, we couldn't resist an extra nibble of the Moon or the Star… Or the Sun for that matter actually. They're all absolutely delicious. So what are you waiting for? Put an order in with Mikaela and not only are you supporting small, female, BAME led businesses but you're also getting yourself a bite of the Stars. Sounds good to us.
---