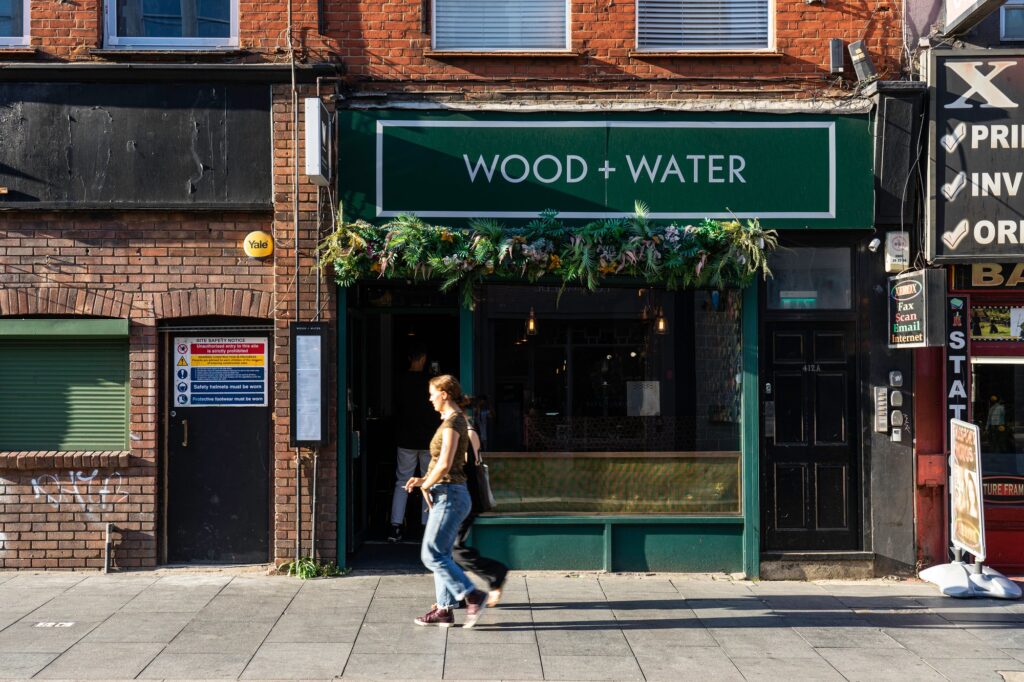 A 'modern British restaurant with a Jamaican soul' is the intriguing tag line for Wood & Water. Fusion restaurants can often end up tacky, yet this is the exact opposite to how we'd describe this Brixton-based restaurant. Wood & Water manages to be extremely classy and sophisticated without reducing any of the flavours of the cultures it takes inspiration from to a gimmicky addition to their dishes.
The food menu is cleverly split into easy sections; Earth, Land, Sea and Afters. It is made up of small(ish) plates that give you the freedom to pick and choose between a wide range of flavours. All but one of the Earth selection is vegan, so there are plenty of options for the plant based amongst us too. We tried out one or two from each list for breadth and found it hard to fault much about any of them.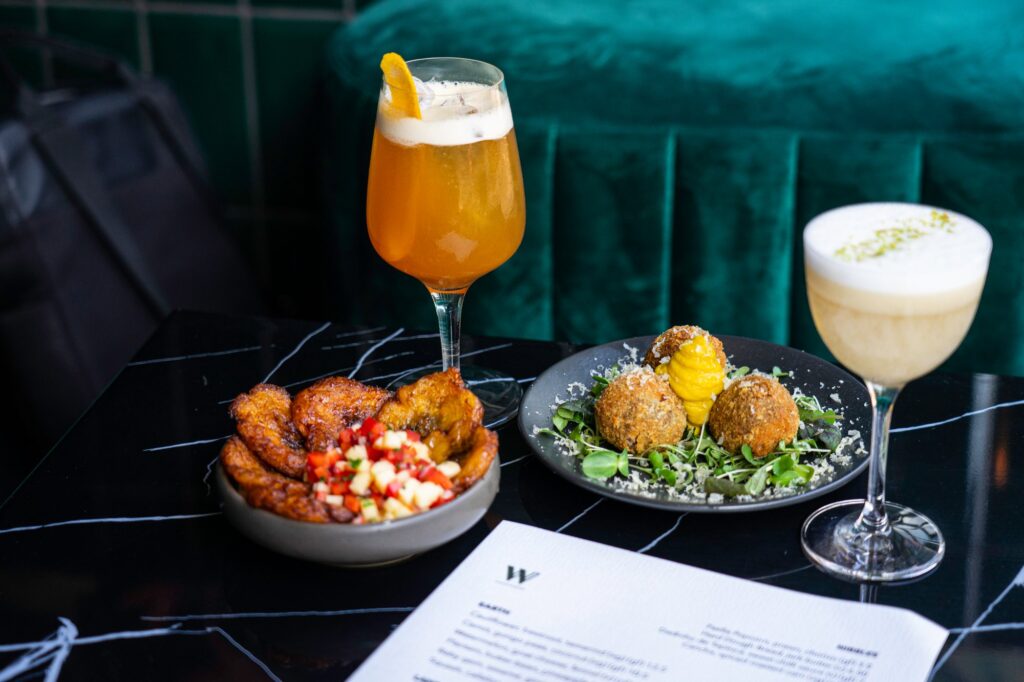 From the Earth options we went for the plantain and butter bean dish, a combination we'd not tried out before but after that experience are wondering why we'd not. The mix of salty and sweet made it unbelievably moorish. We also went for the cauliflower and beetroot; we've never seen cauliflower look so good. Crispy, perched on a charmingly sweet beetroot puree and surrounded by edible flowers, it almost looked too good to eat. Almost. The torched mackerel was a favourite of ours by a hair, it was so light and came beautifully presented. We are certainly guilty of overlooking mackerel on a menu and we are so pleased this one was suggested to us. The goat croquettes were such a joyous fusion of Jamaica and British cuisine; the plantain ketchup was enough for us to make our regular Heinz redundant. To finish up we loved the banana and chocolate pudding. It was the perfect sweet finisher to the whole meal and we are desperate to come back and give the pineapple and rum number a go too- we've heard some great things.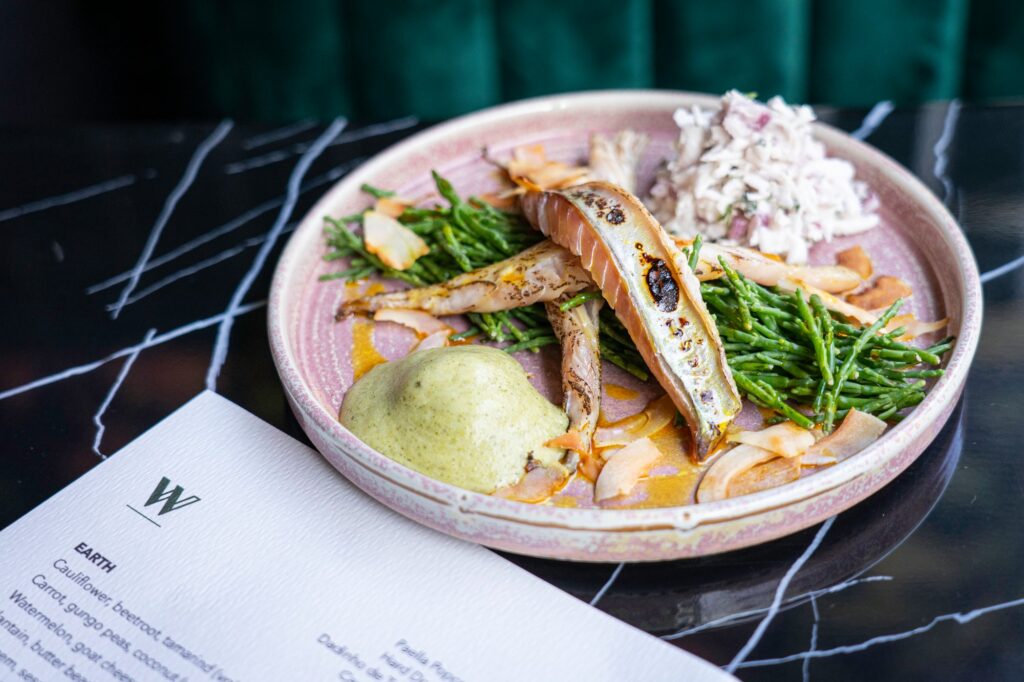 Wood and Water don't just excel on the food front. The cocktail list was cleverly curated to cater for any drink palate. It looked so good we had to try out three; Three little birds, the pistachio sour and the birds of paradise. That last one was strong with great quality rum- go for it, but go steady too.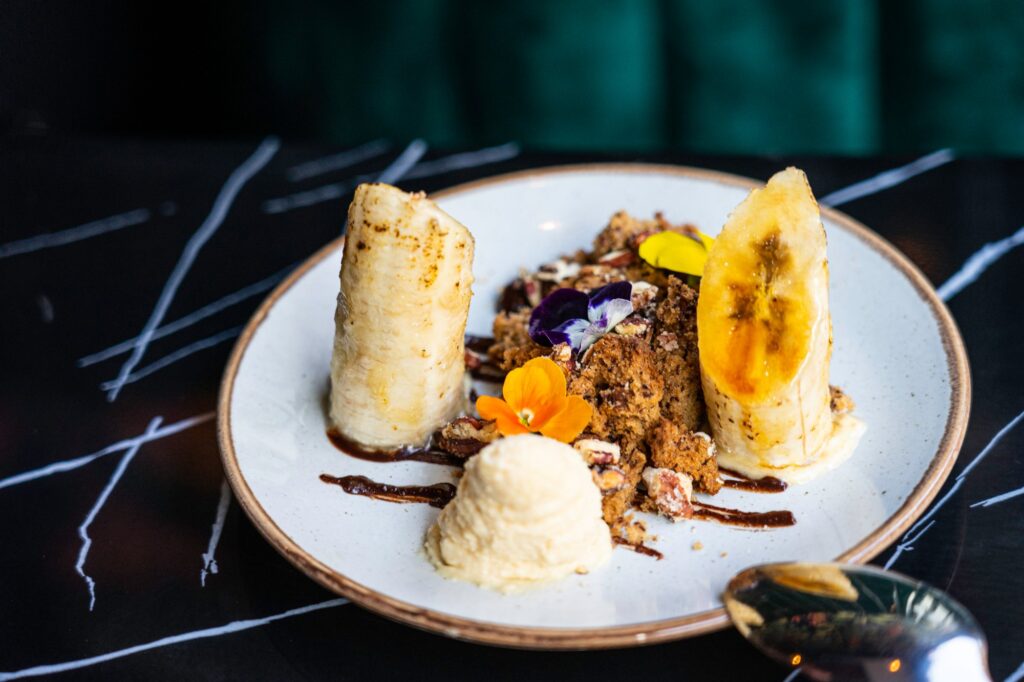 This spot comes really highly recommended by us. If you want to get funky at brunch, they do a really reasonably priced weekend one. Between 11am and 4pm (on both Saturday and Sunday) it is only £25 per head, and you can change your drinks choice mid brunch which is fairly unique. If not, then find an excuse to get down there for dinner. Go solo if you must.
---