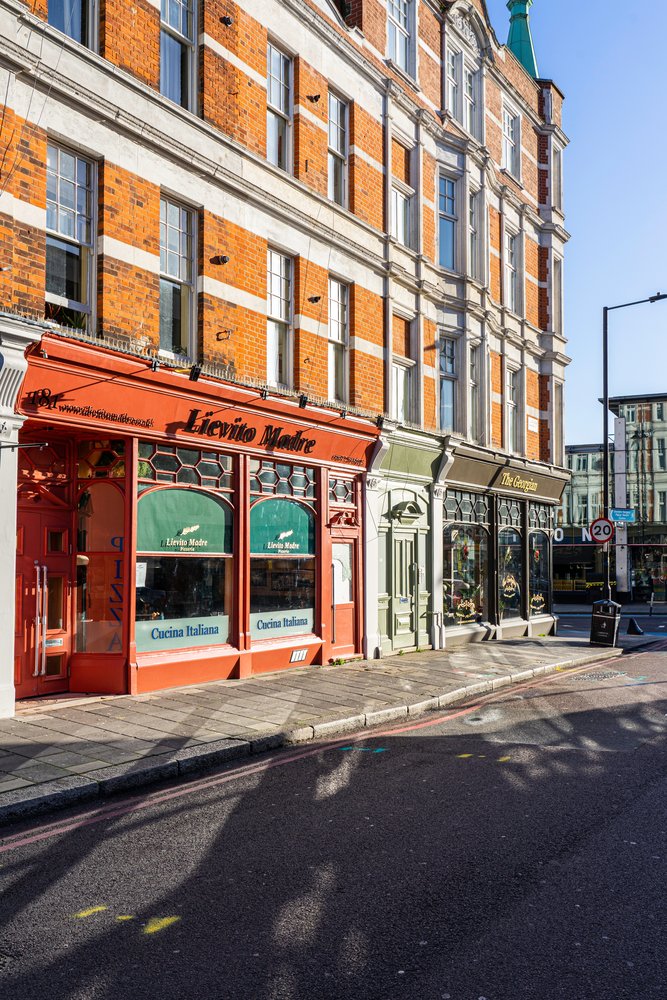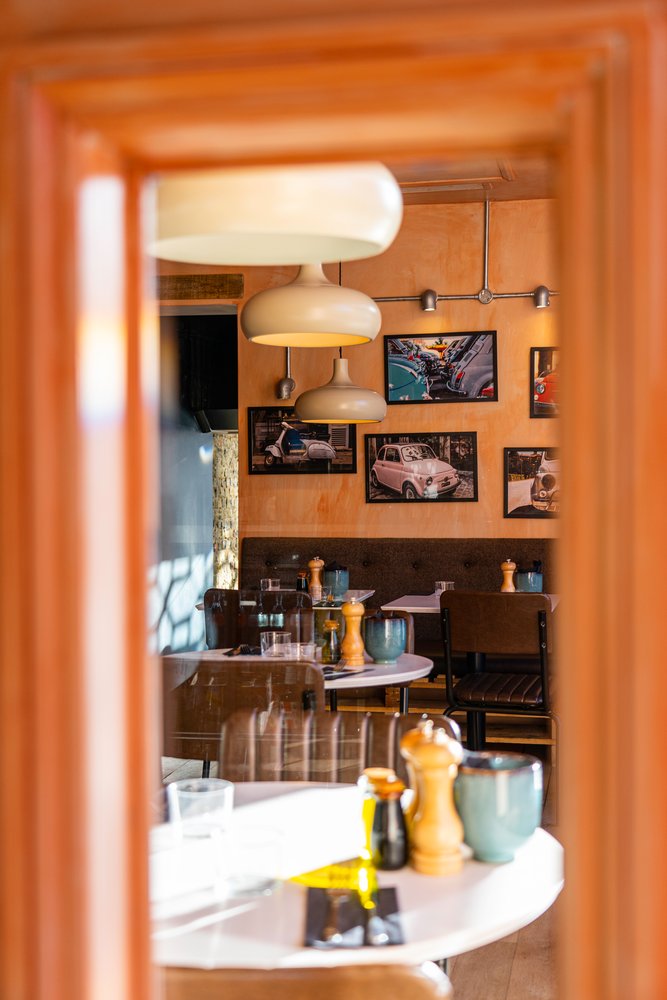 Lievito Madre is hidden away just off Clapham High Street and we swung by to check it out. The restaurant itself is lovely. The walls are a terracotta pink and the tumbling plants and vignettes of the Tuscan hills could almost fool you that you'd accidentally walked into Italy. But it's the smell of freshly baking pizzas that really seal the deal. Fun fact: 'lievito madre' means starter in Italian, so yep, you guessed it, the pizzas are sourdough.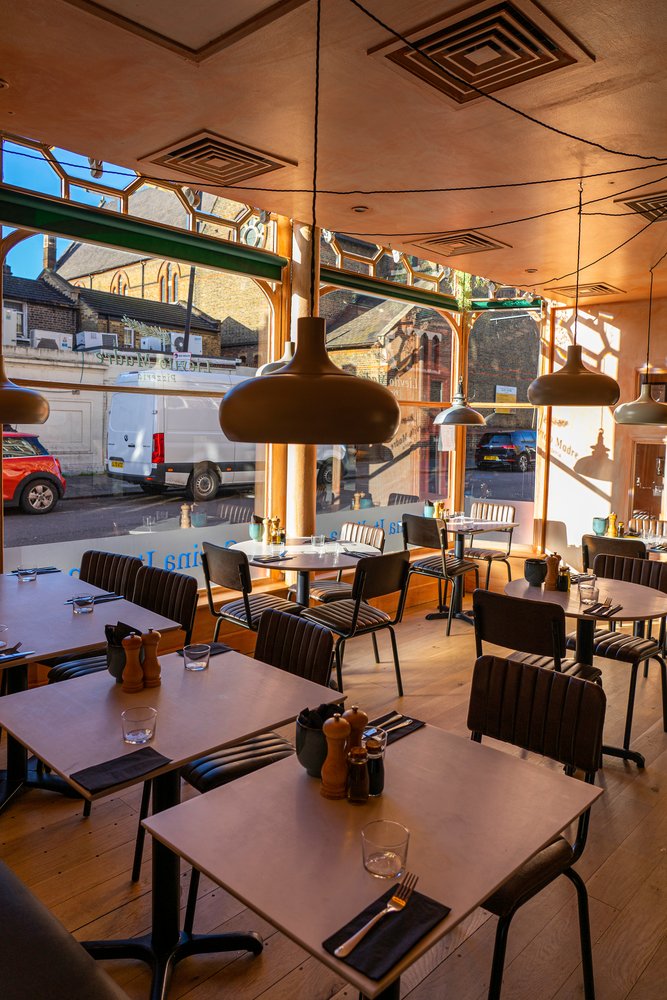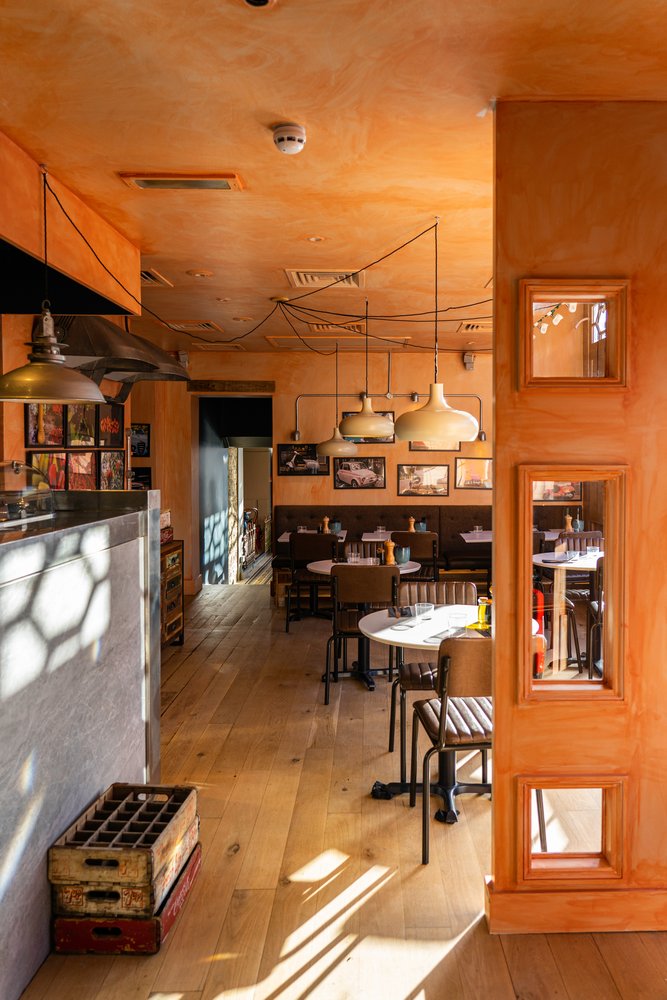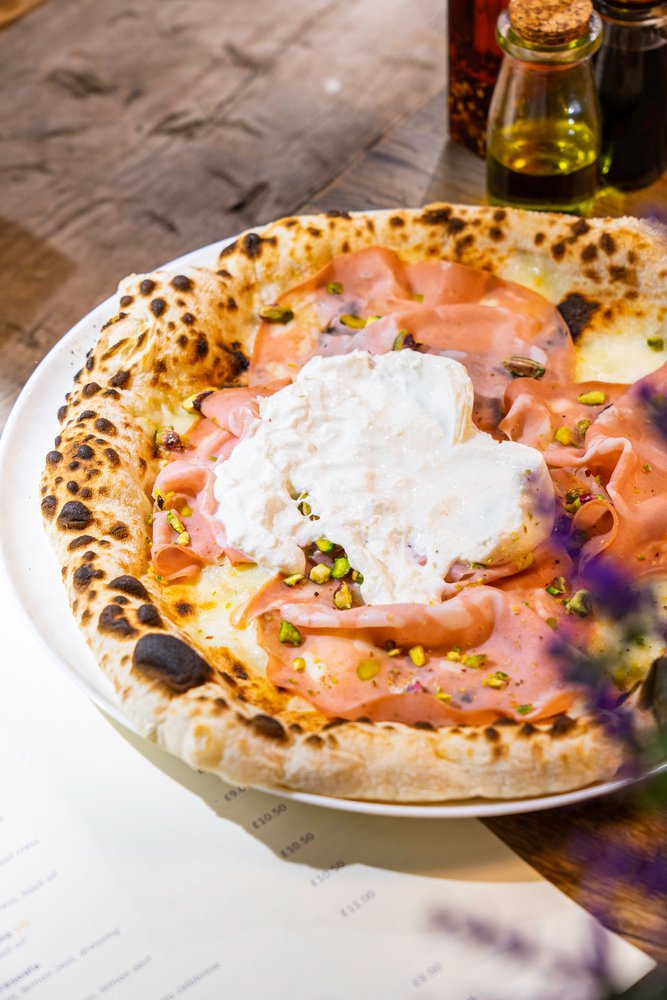 The menu is really fun. In a cheese-saturated pizza market, Lievito Madre stands out. Not in a gimmicky way; they've still got your classic margs and ham & mushrooms, but they spice up their pizzas with interesting extras like toasted peanuts on their pesto pizza and a courgette sauce on their prawn number.
Obviously we were desperate to see how the chefs work their magic and we managed to muscle our way into the kitchen. All of the ingredients are homemade and super fresh and, after a bit of persuasion, we convinced chef to a cook off.
DISCLAIMER: we can't cook and there was a lot of help involved. Let us loose in a kitchen and there wouldn't be a kitchen left after we'd burnt it down.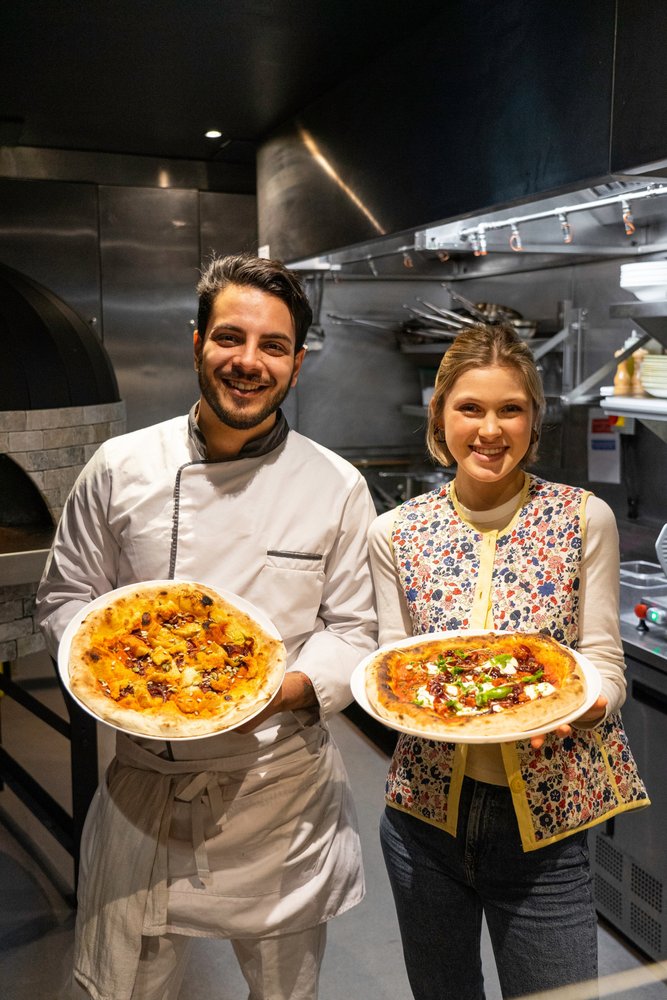 All the dough is prepped and ready, so it's a simple routine of hand-stretching and shaping, covering in their freshly made tomato sauce (or houmous if you're going for the vegan one), and slinging it in the roaring stone oven. Easy, right? Wrong. None of the above is easy at all.
Honestly, we've got a new found respect for the pizza chefs of the world. After a few attempts (and one hole-induced pizza death) we managed to get our nduja in and out the oven and looking pretty delicious. Chef whipped up their vegan special which is covered in houmous, caramelised onions and artichokes in no time and then it was the much-awaited taste test. Who's pizza tasted best? Book in now and you can be the judge.
Oh, and whilst you're there, tell chef we are sorry for the mess.
---