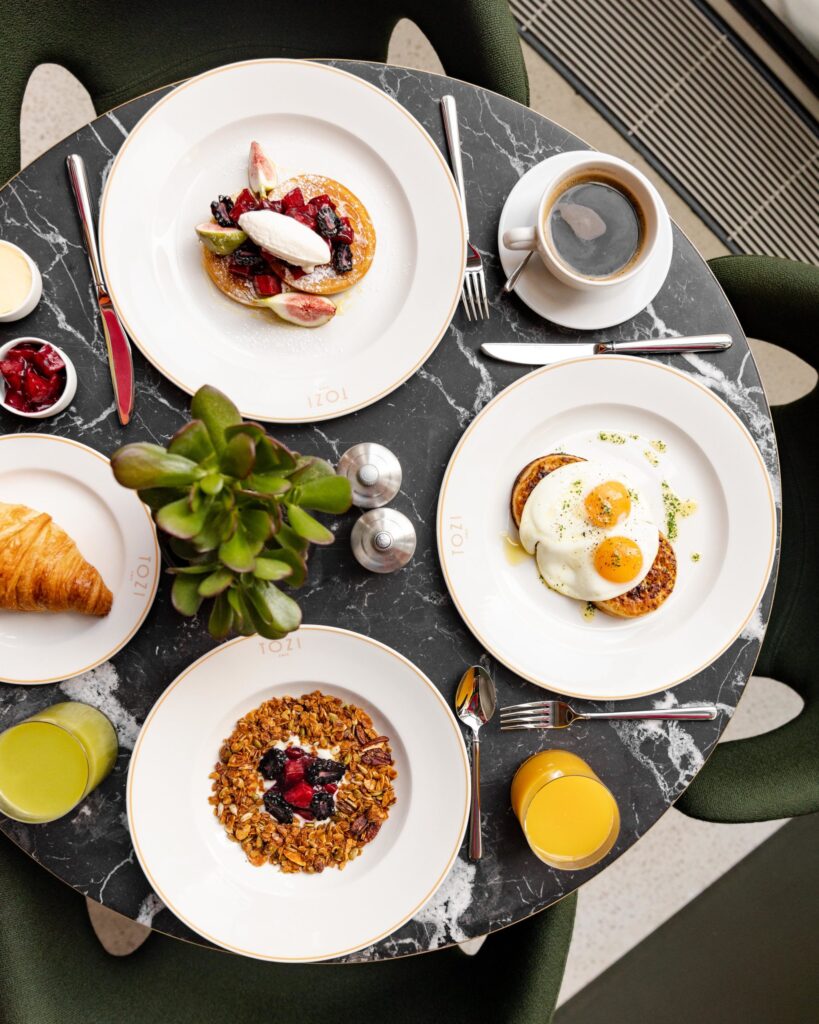 The romance of sipping on a cooling glass of wine in Paris, the sense of adventure you get whilst crunching into a pastry in Venice, the pure luxuriousness of a sip of extra strong espresso from a teeny tiny corner place in Barcelona… that magic that ONLY find in all of those special little spots on European trips. Until now.
TOZI Grand Cafe is Battersea Power Stations latest, very exciting addition. It is calling itself a 'sophisticated Italian restaurant bringing the classic elegance of Europe's grand cafes to… the neighbourhood'. Yes, that sounds like something we can get on board with. TOZI is promising that European luxury right here in Battersea. The decor will be big and bright and have you reminiscing of your most recent jaunt over the Channel.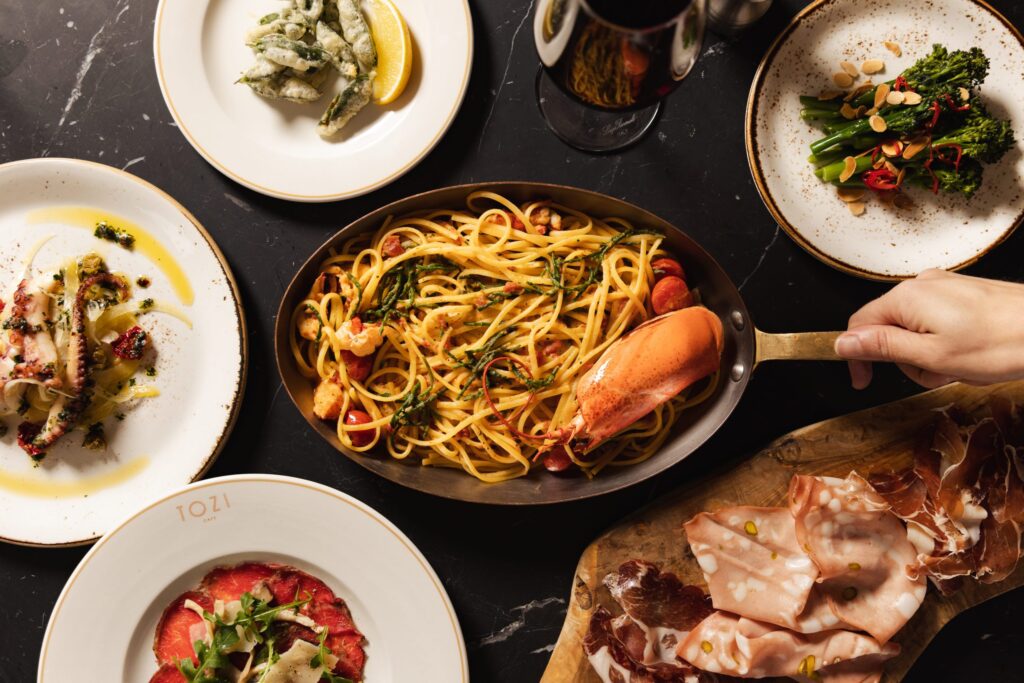 The menus will be mainly Italian influenced, and there'll be ready to cater for you throughout the whole day. Breakfast highlights include a baked eggs with spianata piccante and puttanesca, or keep it classic with marmite crumpets and fried eggs. The all day menu looks exactly how we'd expect a European offering to be. There's an antipasti section with a delicious sounding octopus and chickpea purée dish, a cicchetti list (pork and veal meatballs have caught our eyes there) and of course, pasta, secondi, contorini, dolci and some excellent digestivi to round off the meal. We are salivating.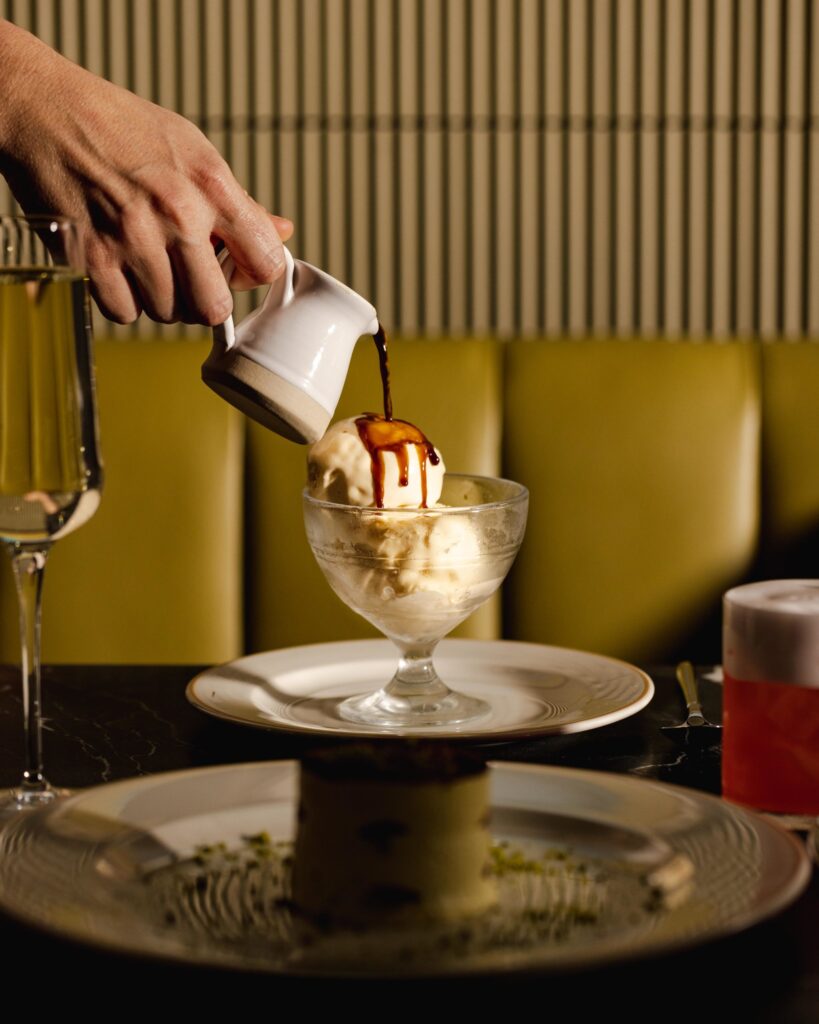 TOZI is really making the most of their being an 'all day' location. They'll be putting on a 3 course pre-theatre menu available from 4-6pm for only £28.95 and they'll be putting an Italian flare on an afternoon tea offering. Morning, noon and night, TOZI is your new favourite hangout.
---