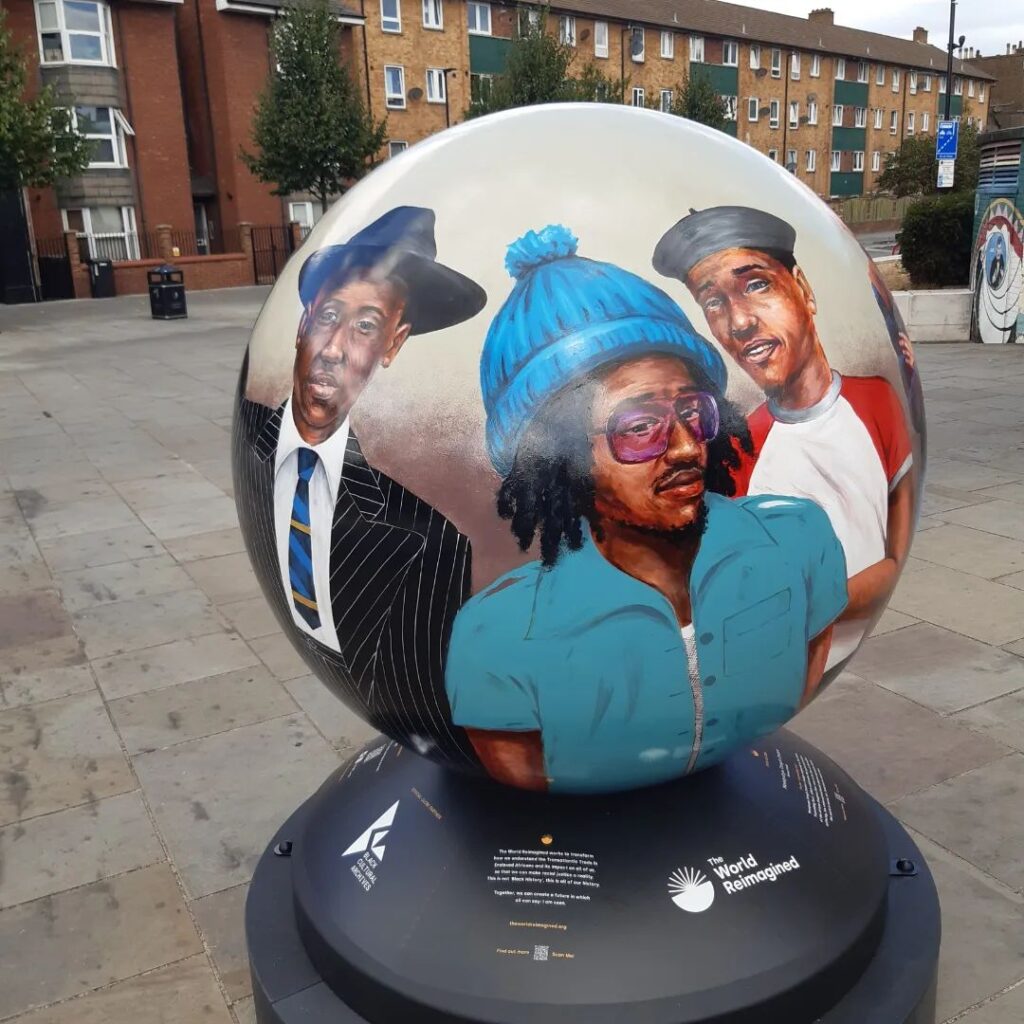 In celebration of Black History Month in October, Lambeth Council has installed a walking trail of art throughout the borough. Starting in Peckham and ending in Windrush Square, Brixton, this trail is made up of 11 globes. Each has been designed and painted with the hope to reimagine the past, present and future histories of Black lives. The trail will educate locals on the Transatlantic Trade in Enslaved Africans and the repercussions of that time; it specifically aims to reclaim true narratives that are so often missed from history.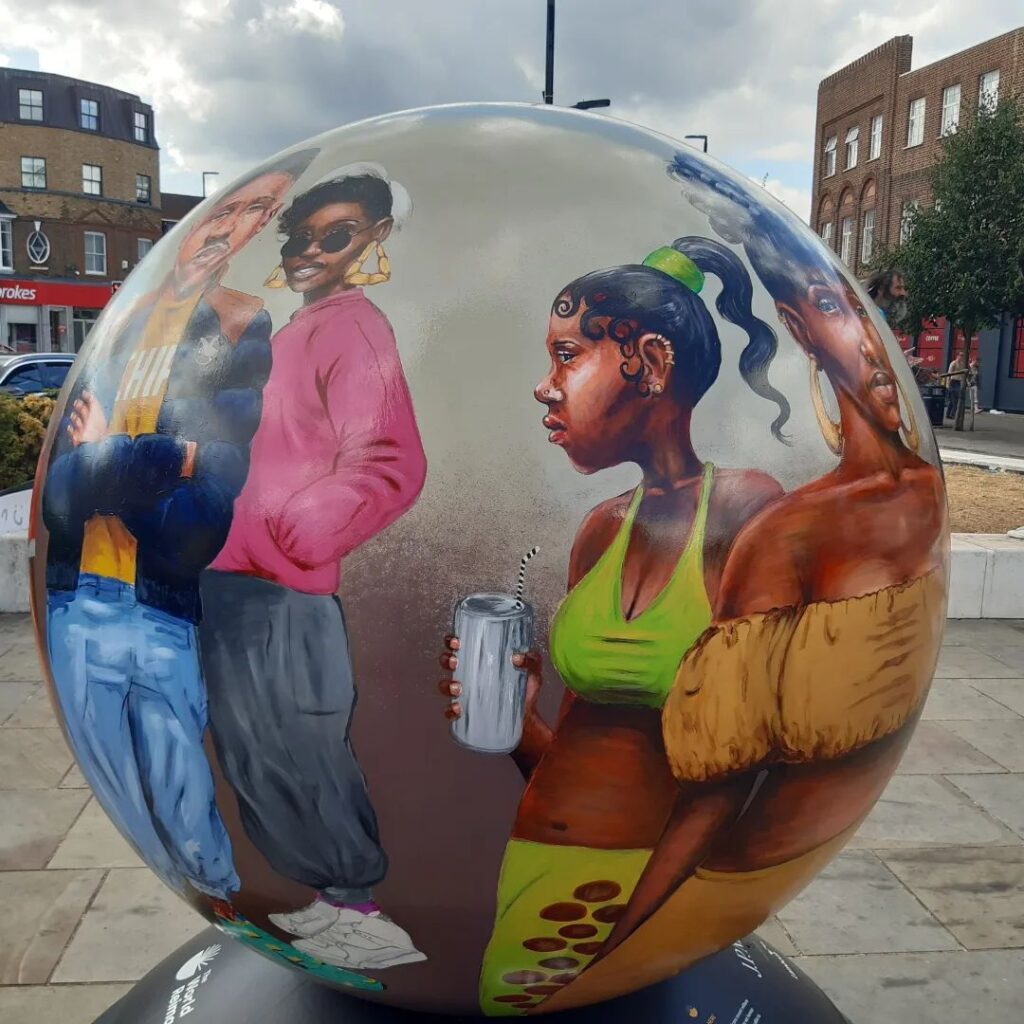 The project has been created with local organisations and a couple of the globes have been curated by artists from the area. Part of this project is also happening within schools- the Learning Programme will empower schools and community groups to talk about racial justice and shared histories.
Next time you're out in the borough, make sure you keep an eye out for the globes, and take a moment to learn a little more about a world reimagined.
---