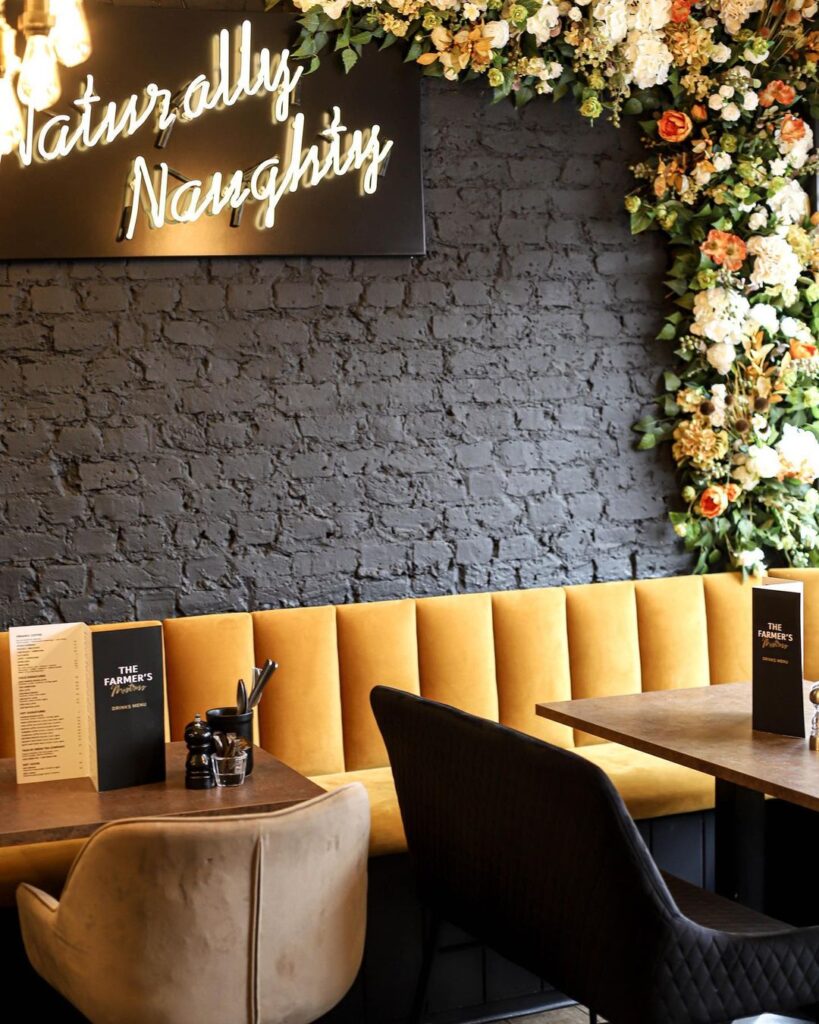 We were on a hunt for a brunch spot that would not only give us a proper start to our weekend, but that would also be a cosy spot to hunker down with our four-legged friend too. To be honest, a dog-friendly brunch spot isn't too hard to find in Battersea, but we were in the mood for some really elevated food. Which is why, after a quick Google and subsequent scroll through instagram the Farmer's Mistress was an easy choice.
We headed over to Battersea Park Road where The Farmer's Mistress is located just a stones throw from Battersea Park, making it the perfect post-walk brunch pit stop. It's such a lovely spot. The interiors are beautifully done and the atmosphere is buzzy. They only take bookings for groups of 4+ people and it's very popular, so at the weekends there can be a queue but it's worth the wait and it means that you're never sitting in an empty restaurant. The staff are also absolute pros, really attentive and helpful with the menu- it's an efficient operation and they'll whisk you to your seat just as soon as.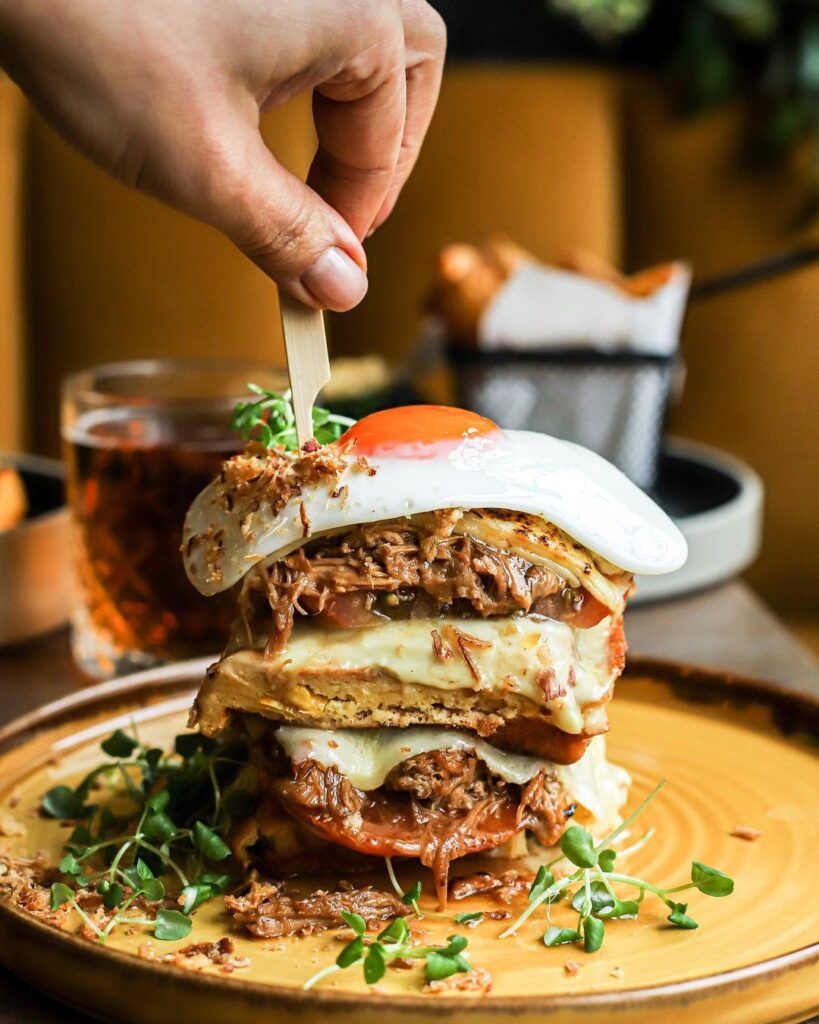 The menu really is one of the most tempting we've been confronted with for a while. The only issue is if you're feeling indecisive it could be overwhelming because it all looks so good. They've got the classics and then some: full English, waffles, granola bowls, eggs, savoury bowls, toast, burgers… whoever you are and whatever you're feeling like, there will be something on the menu that will get your attention.
We were in the savoury mood, so went for the Farmer's Stack, which was a pile of jalepeno cornbread waffle, BBQ pulled pork, smoked Applewood cheddar, fried egg and crispy shallots. An absolute delight; we loved the smokey and spicy flavours that came in every mouthful and if you're hungover this will boot any remaining alcohol shakes out of your system. Up next was the virtuously named Warm Goodness Bowl- sweet potato, roasted cauliflower, edamame, chilli broccoli, grains and hummus with an optional extra of perfectly cooked steak, it managed to be satiating and nutritious as well as extremely tasty.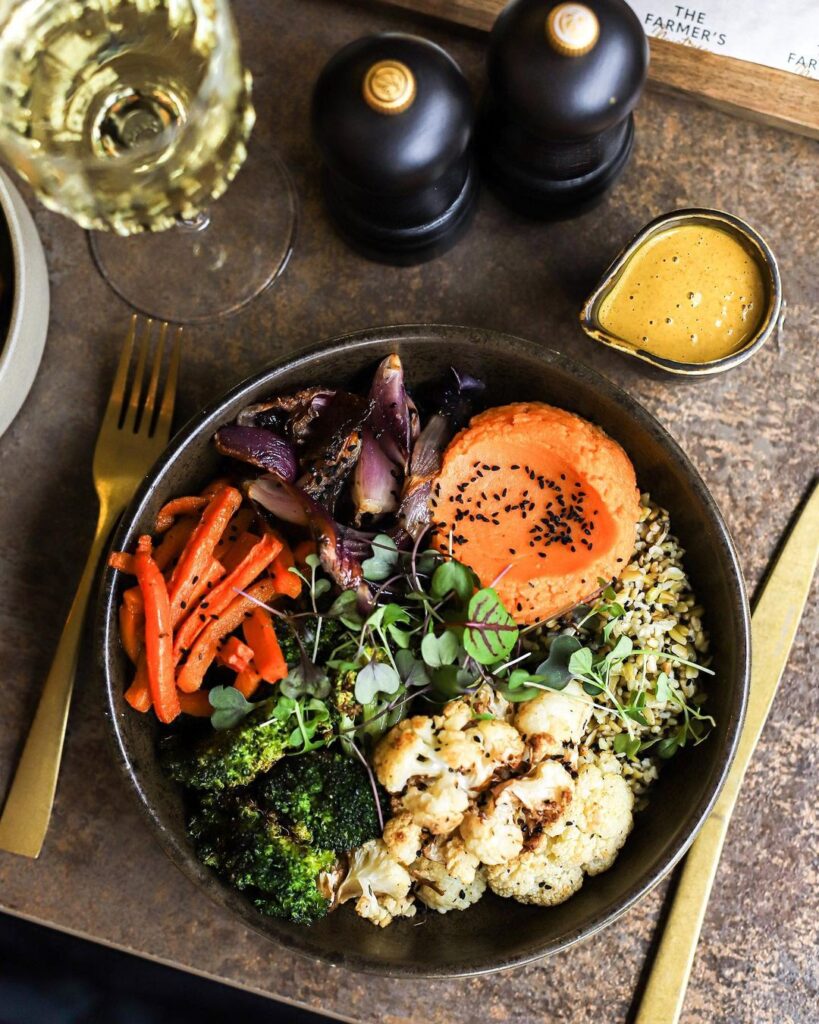 We went non alcoholic for the drinks and had a sparkling house blend, the Spring Garden was a lovely refreshing muddle of lime, mint, agave and soda water, reminding us of a mojito without the risk of a headache in a few hours.
You really can't go wrong at The Farmer's Mistress. We felt truly spoiled by our servers and our dog was given as much love as we were. We are already planning another trip to try out the sweet stuff on that ever-tempting menu soon.
---