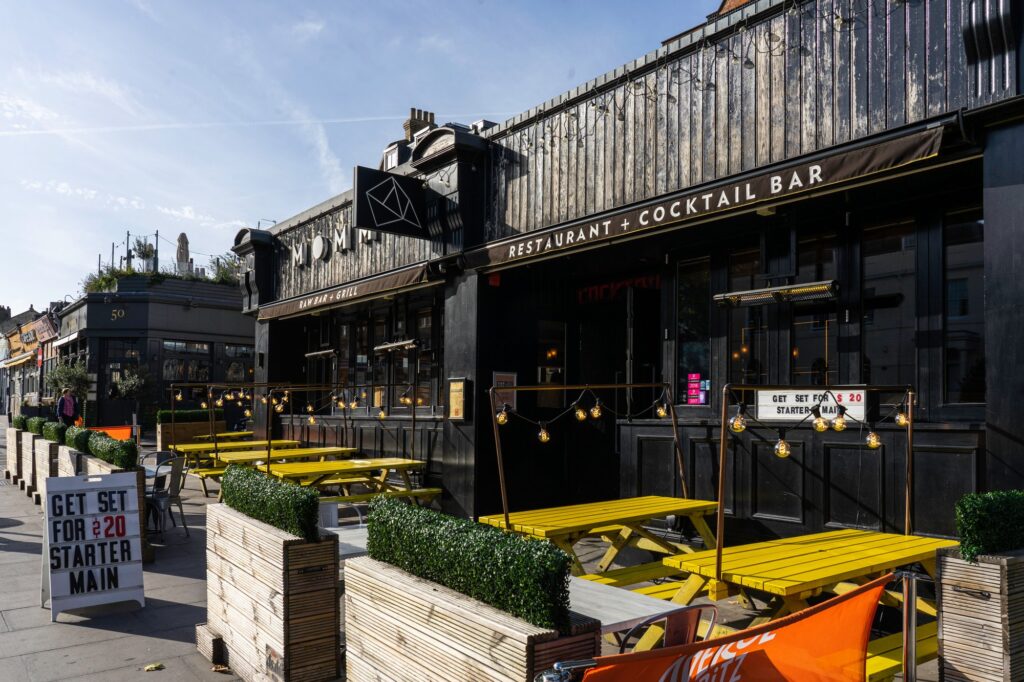 There is a big vibe when the bottomless brunch kicks off over at Mommi. Kitted out with DJ decks from Infernos and filled with a crowd with an seemingly unquenchable thirst, there is certainly a party atmosphere when the clock strikes brunch-o-clock on a Saturday.
We went down out of hours to give their bottomless menu a try. Though Mommi can be known for their incredibly generous bottomless offering, we want to really shout about how darn good their food is. So we will start with the food. We went for two of their brunch dishes; first the Mommi's Boy Brunch Burger. A mouthful in name, a delicious mouthful in nature.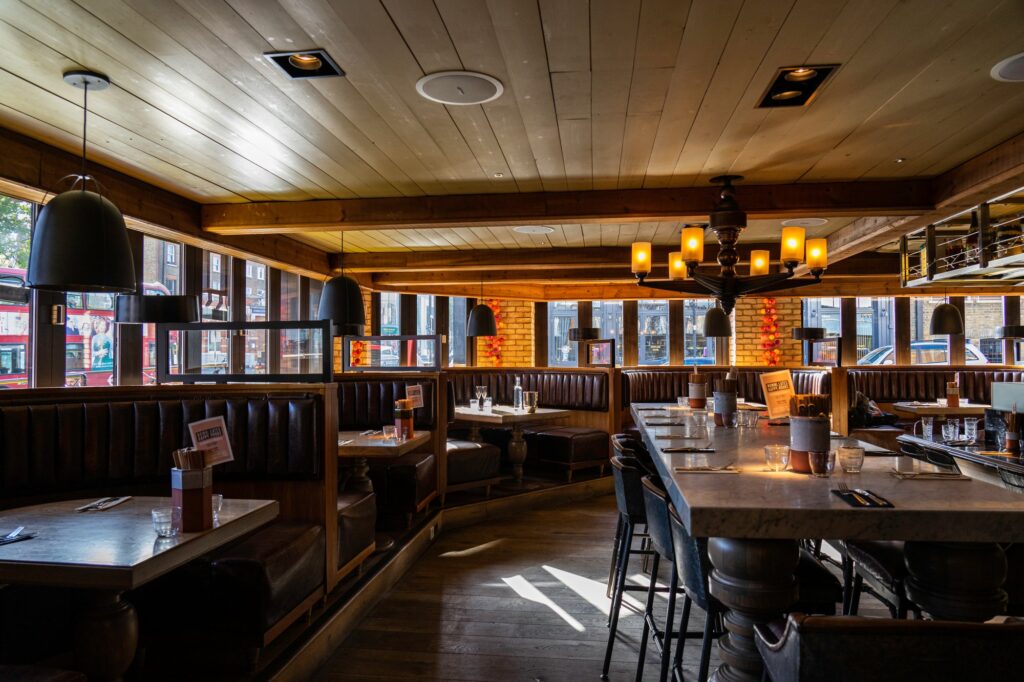 This was a brioche bun filled to the rafters with a beef patty, chorizo, crispy bacon, a fried egg, cheese, pickles and thousand island dressing. And if that wasn't enough, it came with a crispy stack of hash browns too. There was a lot going on on this plate but every little bit of it was so perfectly done and it comes highly recommended by us. Alongside it we had the Latin Benedict Royal. Smoked salmon came with two perfect poachies and a bed of melted spinach sitting atop a English muffin. Though an eggs Benedict is a regular on a brunch menu, this one was anything but regular. The presentation was beautiful; edible flowers and a salt baked tomato added a shot of both colour and taste. Delicate and luxurious- what more could you want from a brunch?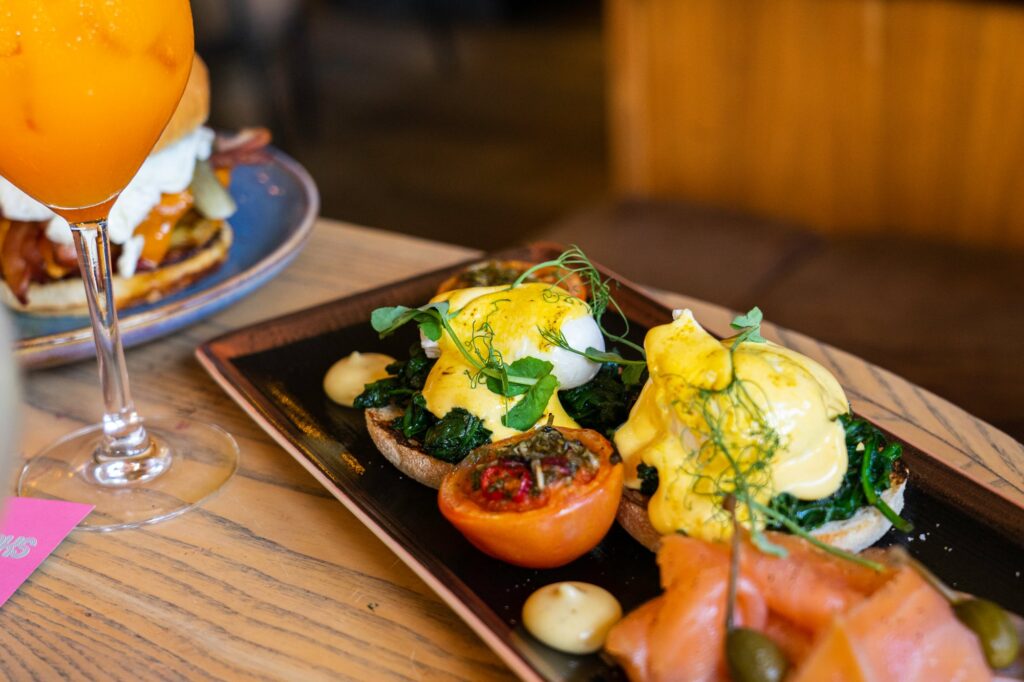 And then, of course, there were the drinks. What we really appreciate about Mommi is that you don't need to choose between cocktails and Prosecco. You can have both. The Prosecco will always be free flowing alongside your cocktail jug of choice. And when you've drained the jug? Switch it up and try out a different cocktail. We tried out each of their 3 signature brunch cocktails; the zingy Mommi margarita, the sweet watermelon spritz and the fruity Nikkei punch. And honestly, they were dangerously good- easy drinking and easy to zip through a jug in no time at all. Give all three a try out and find out for yourself which your favourite is… we still can't make up our minds.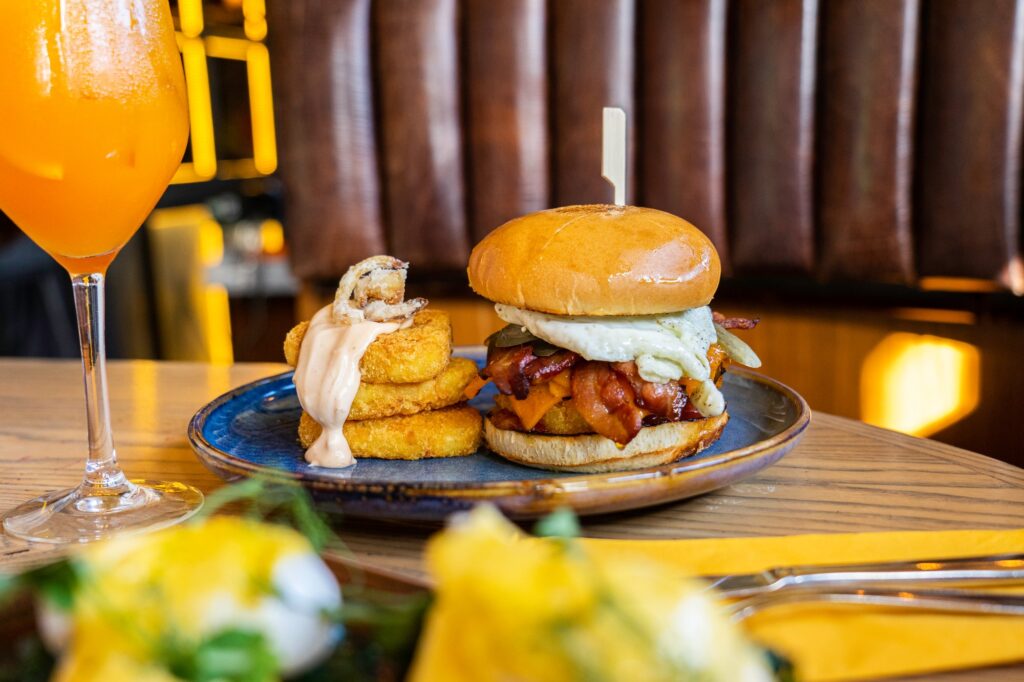 If you go to Mommi you expect an extremely good time- you'll be up and dancing by the end of you brunch. But you can also expect an extremely good spread of food and incredible drinks to accompany them. Yep, it's a deliciously good time.
---
Copyright - Unless otherwise stated all contents of this website are © 2022 - Octo Media Ltd - All Rights Reserved - Full details for the use of materials on this site can be found in the Terms & Conditions