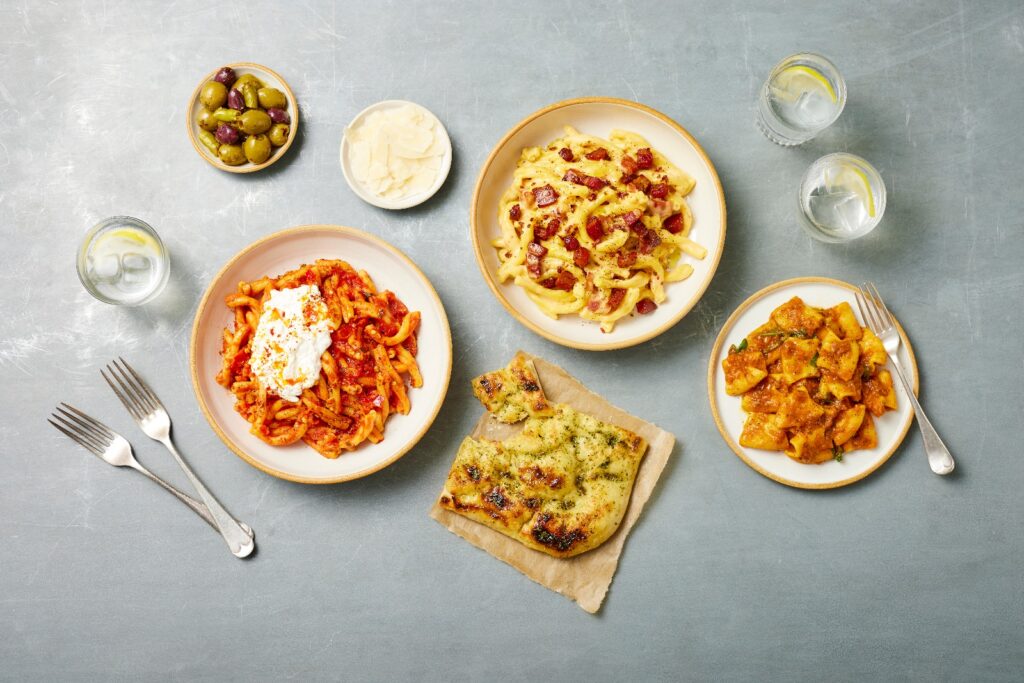 Jamie Oliver has just launched his pasta delivery company in Battersea. This is his second London-based outpost of Pasta Dreams, after a successful run Soho pop-up. In collaboration with Taster, everyones favourite chef is bringing his mouthwatering pasta to the stomachs of the South West. The pasta will be prepared in a 'dark kitchen' (which happens to be Basilico on Lavender Hill- Taster's SW partner), to Jamie's recipes. One ordered, they'll be waiting for collection or you can get them delivered straight to your door via all those classic delivery services.
We tried out some of the menu to see if Pasta Dreams can really deliver. We were a little apprehensive- usually we avoid pasta when craving a takeaway because more often than not it turns up in a congealed lump having sweated through its journey from pan to sofa. But this was different. This was delivery-perfect pasta. Jamie and the team at Taster really worked on getting the blend of flour, egg content and pasta shape spot on to make sure that the pasta could stand the delivery process, and it was certainly worth the effort. It worked a treat and turned up perfectly; still hot, flavourful and not soggy. Genius.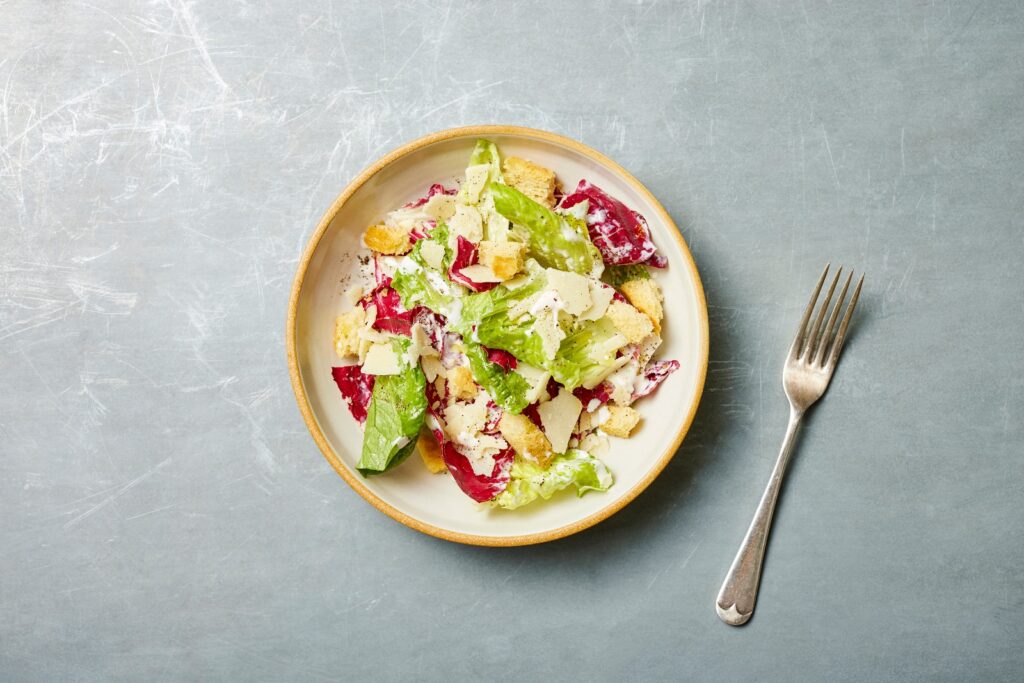 Here's what Jamie has said about his venture: "Launching Pasta Dreams with Taster has been amazing, and I'm so pleased to be bringing our delicious menu to more Londoners. We've worked really hard to make sure that every dish on the menu is perfect for delivery and will leave you feeling like you've had a great big hug. This menu features some of my favourite dishes and we'll be bringing even more to the menu soon. Enjoy!"
And enjoy we did! Treated to a big selection, we tried out a good portion of the menu. We started with the veggie Caesar salad and the cheesy garlic bread which came with a 'gorgeous basil pesto'. Both dishes were classics done really well, the dressing on the salad was luxurious enough to make us forget we were getting in one of our five-a-day and the basil pesto lived up to its name. It managed to be punchy enough to cut through the cheese-laden bread and the couple of leftover bits were the perfect vessels to scoop up excess sauce from our pasta dishes.
We gave three of the pastas a go. First, the Margherita gnocchi bake. An absolute cheese celebration with some lovely, stringy stracciatella for some ultimate cheese pulls. The gnocchi was soft and squidgy and the tomato sauce was comforting. Here is the dish to order if you are feeling hungover and needy on a Sunday night. The beef ragù parcels came with a generous sprinkling of parmesan that cut through the richness of the meaty ravioli. The sauce was packed with flavour and it was an absolute crowd pleaser of a dish, everyone wanted a forkful of that one. The cacio x carbonara casarecce was a fun take on the classic cacio e pepe, but with a meaty addition of some salty bacon. We loved the pasta especially in this one, satisfyingly chunky noodles with a perfect bite to them.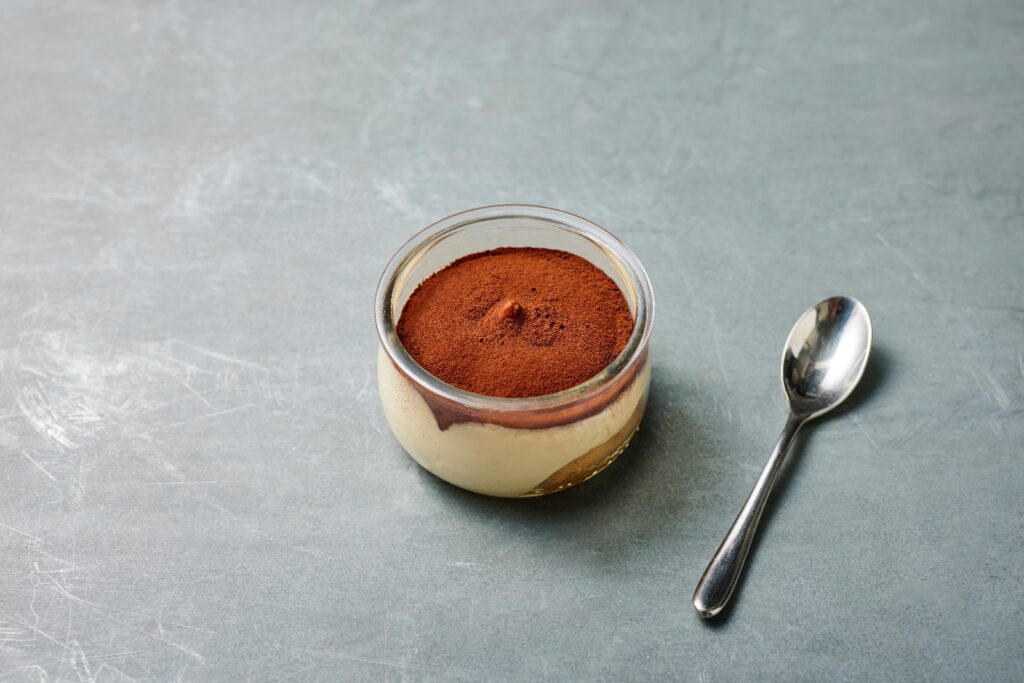 It would have been a mistake to not give the tiramisu a try. Tiramisu is really having a moment in the spotlight in restaurants all over London and we've certainly had our fair share, but this one really stood up to the rest and the portion size was a great treat for one. What else to finish off an Italian meal? Also- shout out to the packaging. We are absolute suckers for good branding and we loved how this turned up on our doorstep. All packaged neatly in distinctive red and pink colours, there was no leakage and it was all steaming hot. That really made the whole experience a 10/10 for us.
Jamie, thanks for the pasta. We will be ordering again soon and we'd recommend that you do the same- it's fun, easy and is probably exactly what you're craving right now.
---