Reset with a yoga and brunch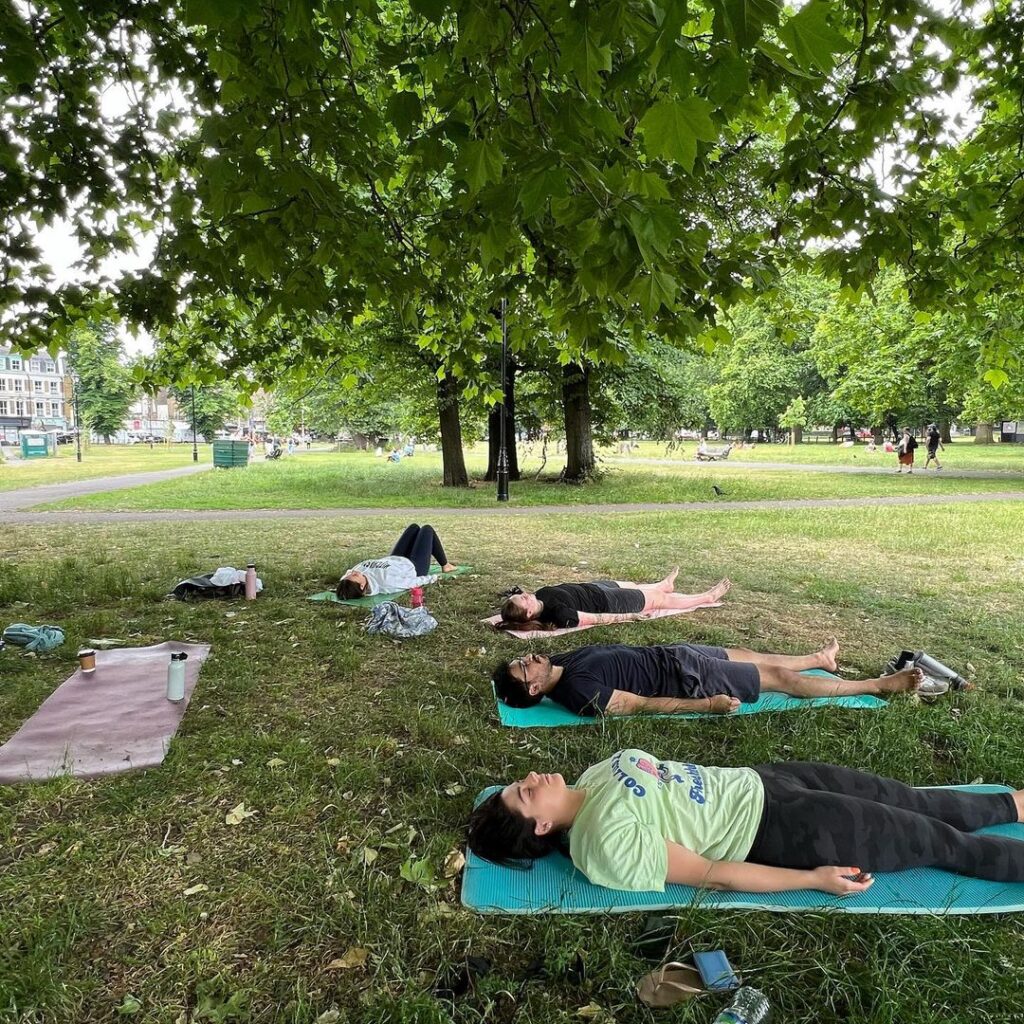 When: 14th Aug
Where: Clapham Common
Take some time for yourself and unwind in the outdoor space of the Common before heading over for a brunch at Brickwood. You can find more details here.
---
Celebrate Jamaican Independence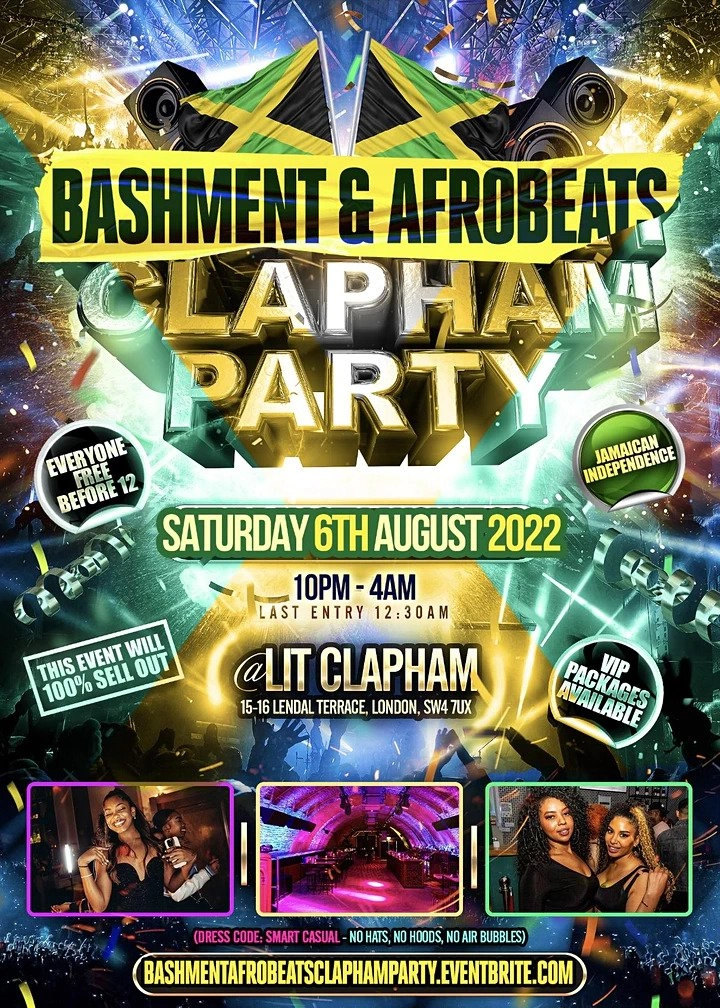 When: 6th Aug
Where: LIT, SW4 7UX
To celebrate Jamaican Independence, LIT are hosting a big old party. Think bashment, afrobeats, soca, hip hop and much more. They're strongly recommending getting tickets in advance however, this one will likely sell out.
---
Treat yourself to a proper weekday lunch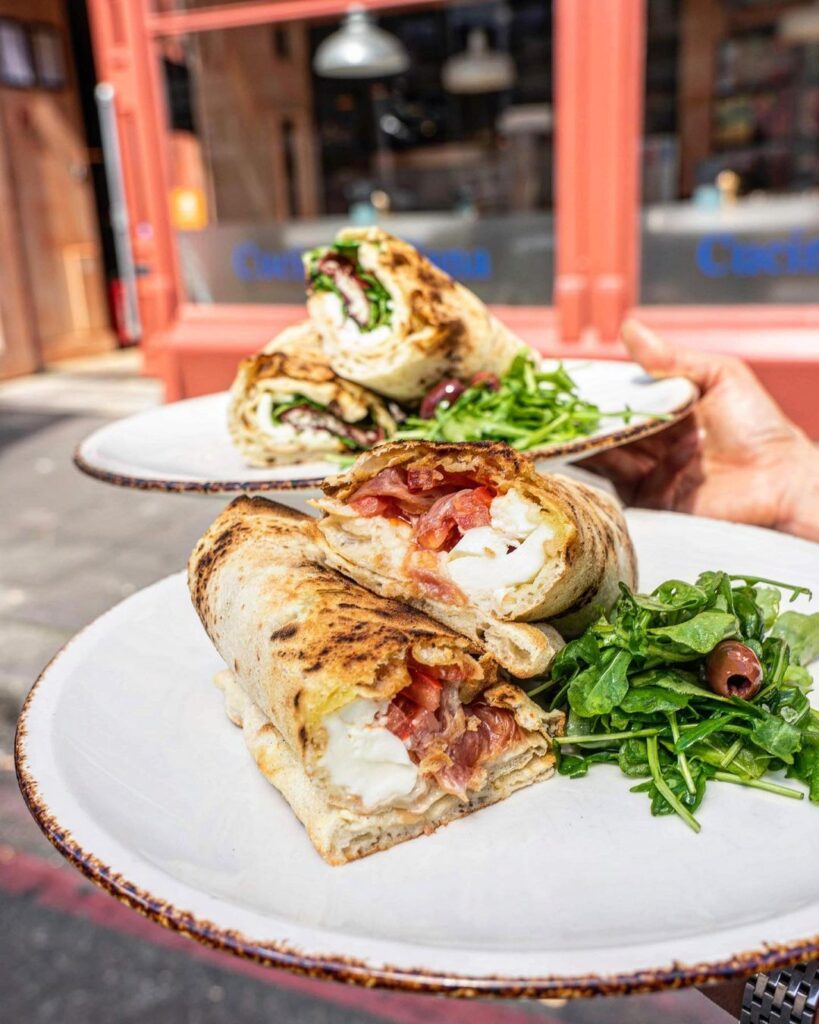 When: Every week day
Where: Lievito Madre, SW4 6DB
Lunch time doesn't need to be a soggy sandwich any more. Upgrade your meal deal with a pizza wrap from one of our favourite pizza spots on the high street.
---
Channel your inner artist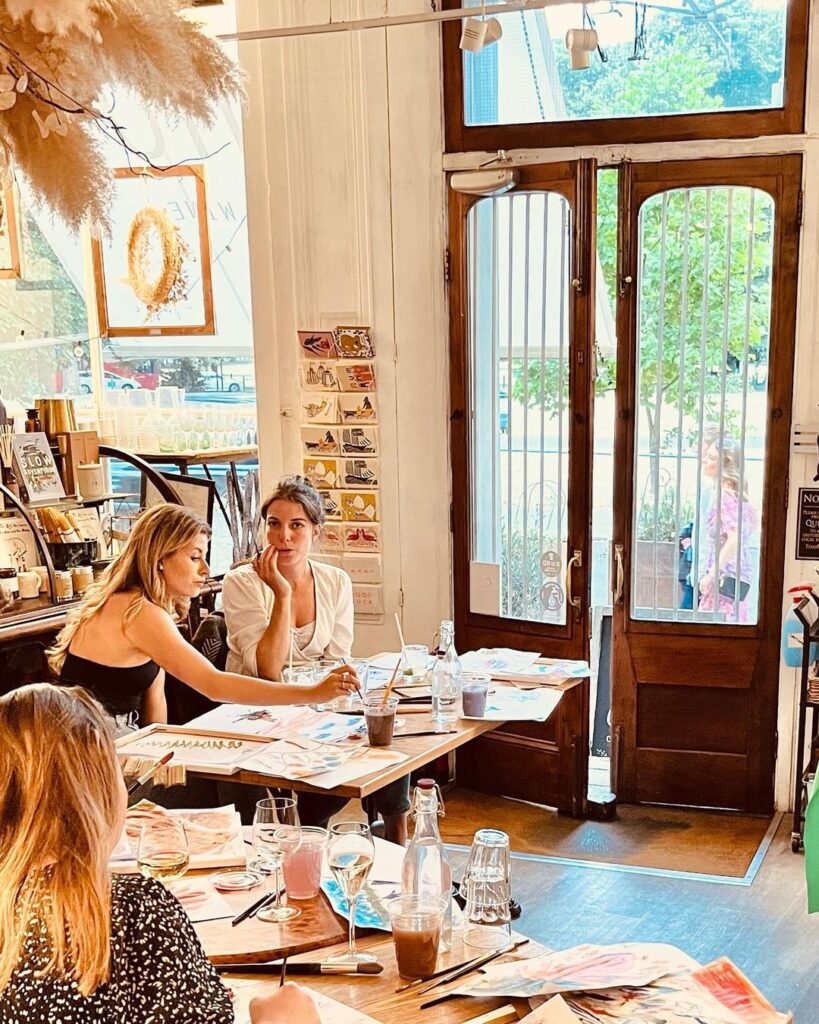 When: 31st Aug
Where: Common Clapham, SW4 0HY
Pick up the paintbrush and channel the artist within. Common Clapham are hosting an art-school style life drawing class. With poses ranging from 10-40 mins, you'll have a chance to create a variety of art.
---
Indulge in some plant based chaos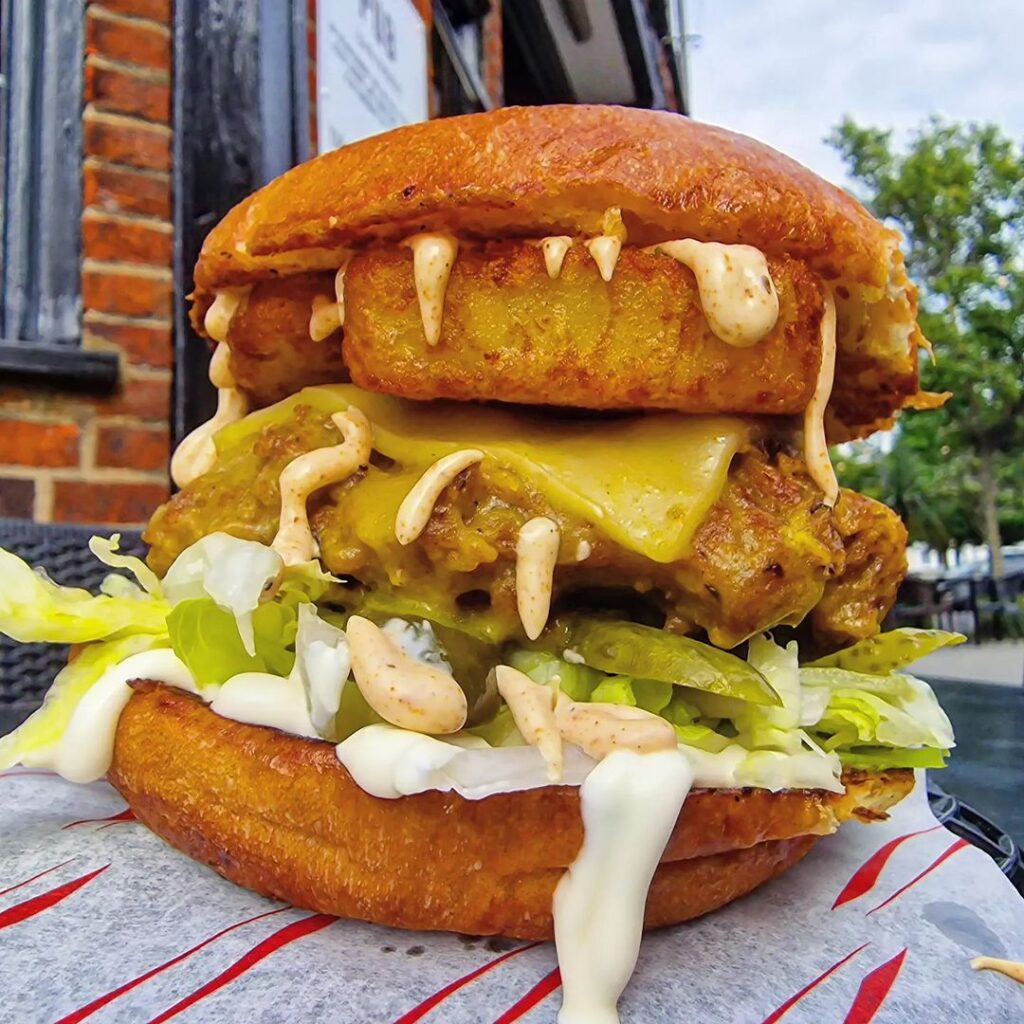 When:1st-19th Aug
Where: The King and Co
The Gnarbecue is taking over the kitchen at The King and Co, ready to reframe all your notions of fast food. Self proclaimed makers of 'plant-based chaos', on the menu are burgers with inventive twists (the 'sacre bleu' has got our mouths watering) and incredible fries. Oh, and it's all vegan? Perfect if you're craving something hearty but are trying to cut down on the meat.
---
Get a laugh in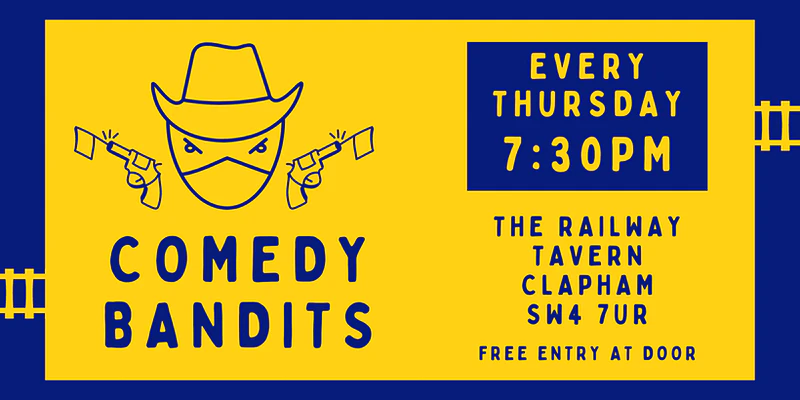 When: Every Thursday in Aug
Where: Railway Tavern, SW4 7UR
Your Thursdays are now always busy because the comedy bandits are in town over at the Railway Tavern. With free laughs throughout the month, from comedians both up-and-coming and established, you're certainly in for a giggle.
---
Party with Simmons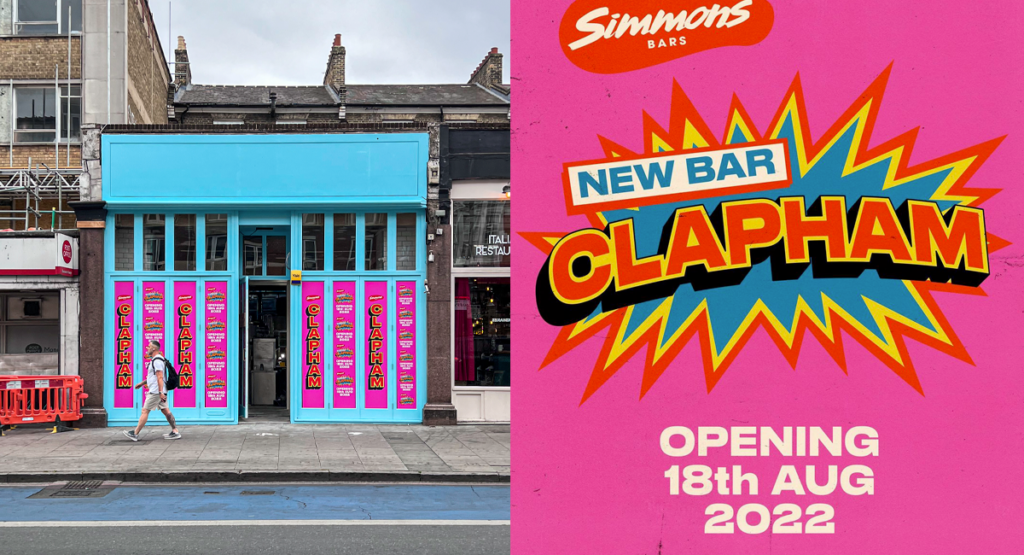 When: 18th & 19th Aug
Where: Simmons, SW4 7SS
Simmons is finally opening on the high street, and in classic Simmons style they are throwing a party as they celebrate throwing open the doors to their newest location. On the 18th and 19th of this month you can expect mega-deals and mega good vibes. Welcome to our new neighbours!
---
Warm up for Carnival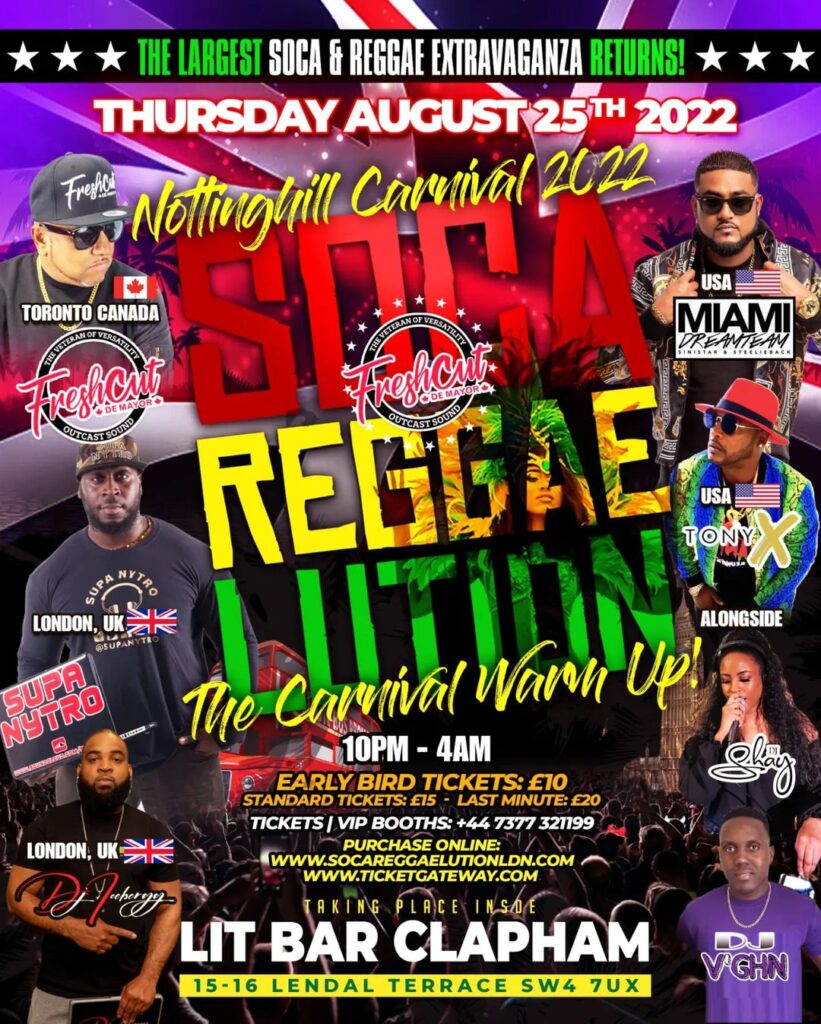 When: 25th Aug
Where: LIT, SW4 7UX
Start the party early with this Carnival warm up event happening at LIT. Kick off the weekend of celebrations with DJs from Toronto, Miami and London. The hottest soca and reggae extravaganza, there's no better way to begin the long weekend.
---