Where: The Windmill, Brixton
When: 17th March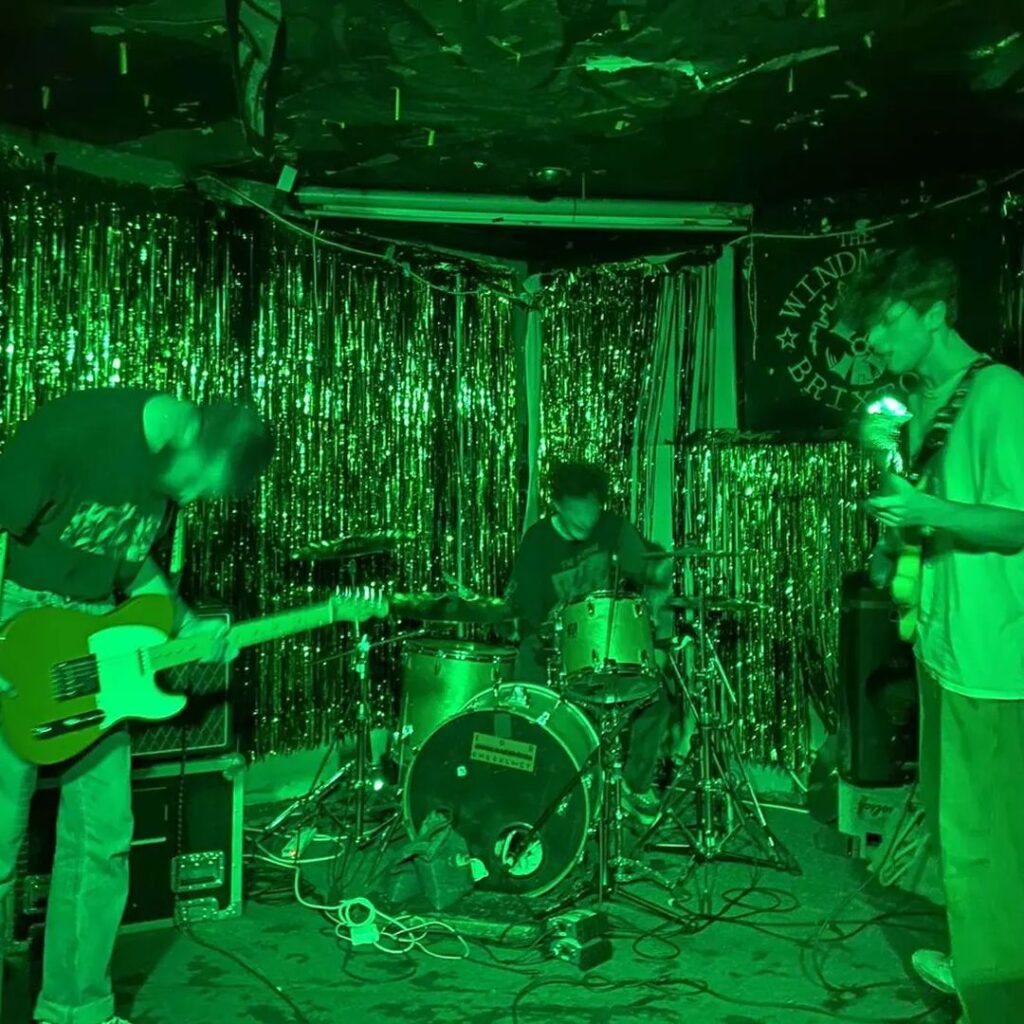 The Windmill is renaming itself 'Paddy's Pub' (you know, the one from It's Always Sunny in Philadelphia) for the celebrations on Thursday. There will be talent shows, Irish dancing competitions and lots of green decorations to really get you in the mood. The dress code is as green as you can go, but we'd recommend buying one of their Tees which are iconic in their own right. This one has become a bit of a tradition- this is the 4th year it will be on and tickets tend to sell out, so get booking.
---
Where: Ravens Ait, Kingston
When: 17th March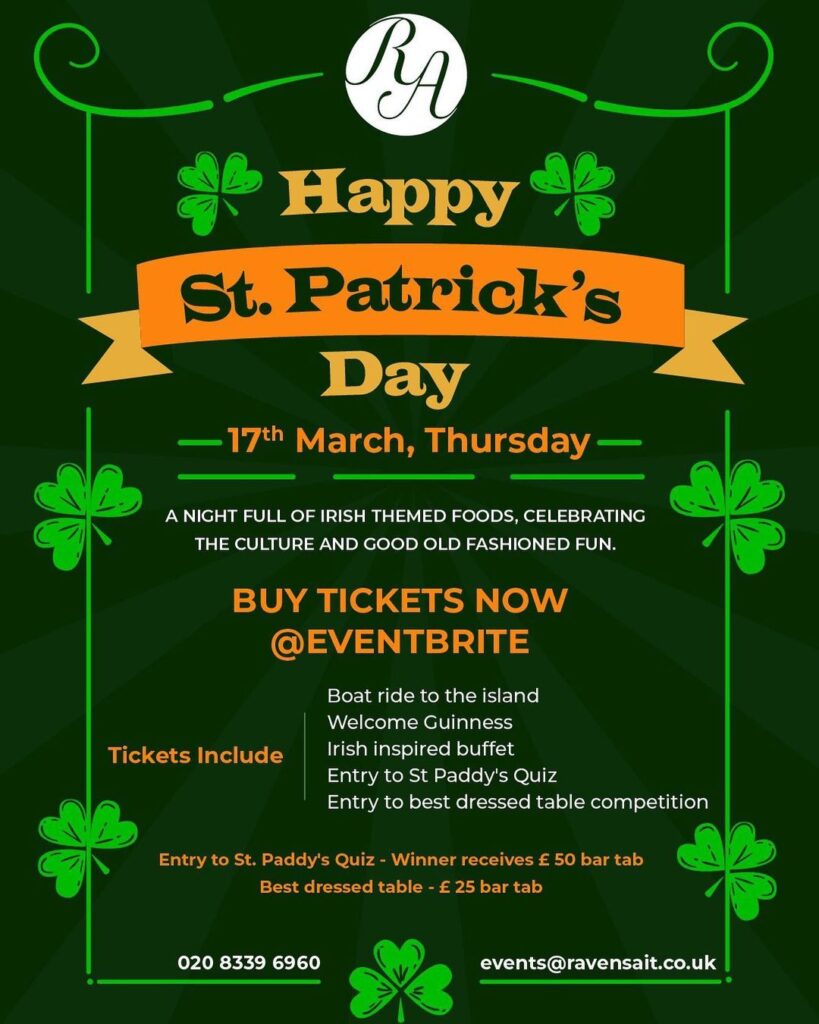 Ravens Ait are not messing about. This Kingston venue are putting on a boat ride to their island space where you'll get the full Irish treatment. They'll be bar tab prizes for the best dressed table (read: greenest) and a pub quiz to keep you entertained alongside all the Irish tunes. And a free Guinness on arrival? Say no more.
---
Where: O'Neills Pub, Clapham
When: All St. Patrick's Day week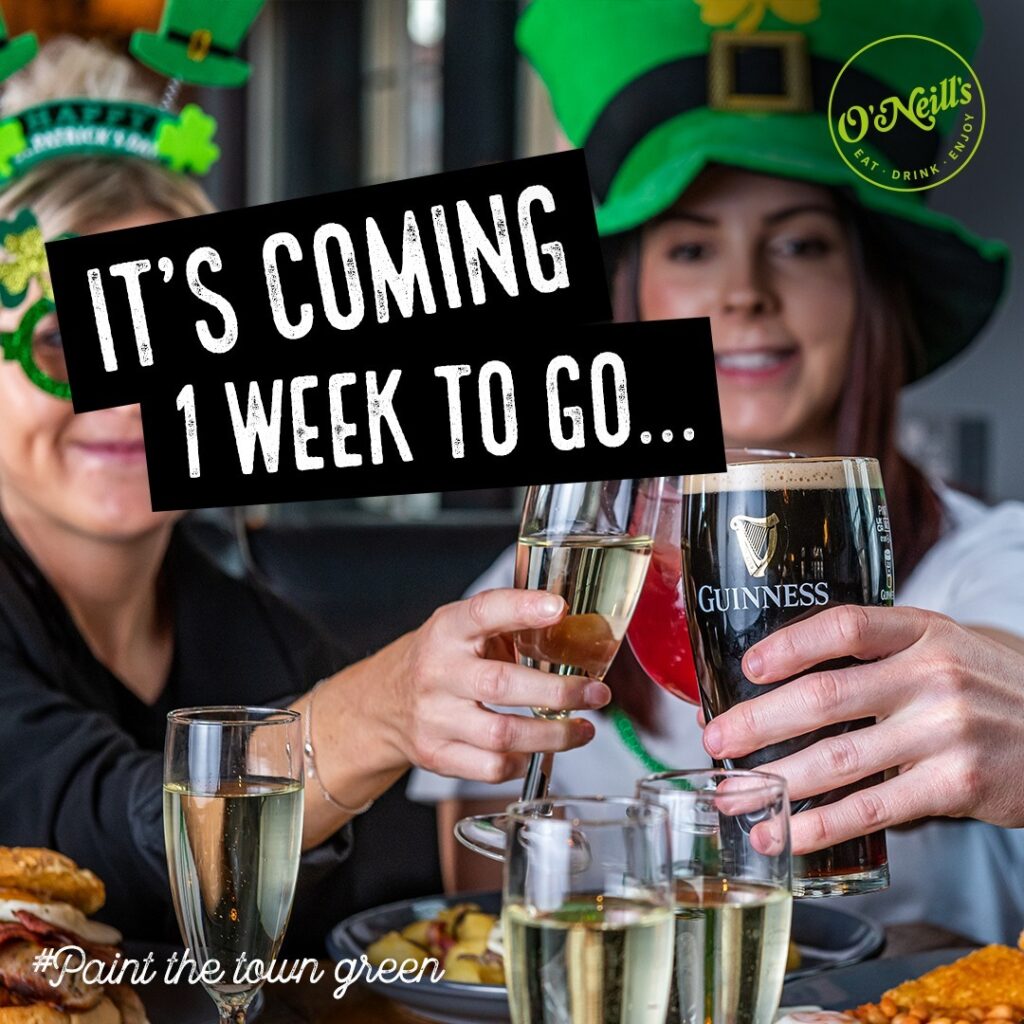 Well of course we couldn't leave this one out. O'Neills have got all kinds of Irish things going on- on the day there will be live music and some drink specials- the mysterious 'pot of gold' bombs are going two for £7. There are some random competitions (look out for a ringing green phone on the night and answer for prizes!? Tag a mate on their IG comp and you might win a night out with Love Island star Greg O'Shea!? If your name is Patricia or Patrick you get a free pint of Guinness!?). All of this AND there will be a St. Paddy's Day themed bottomless brunch running the entire week. Bottomless drink? Well, it's obvious isn't it.
---