Brickwood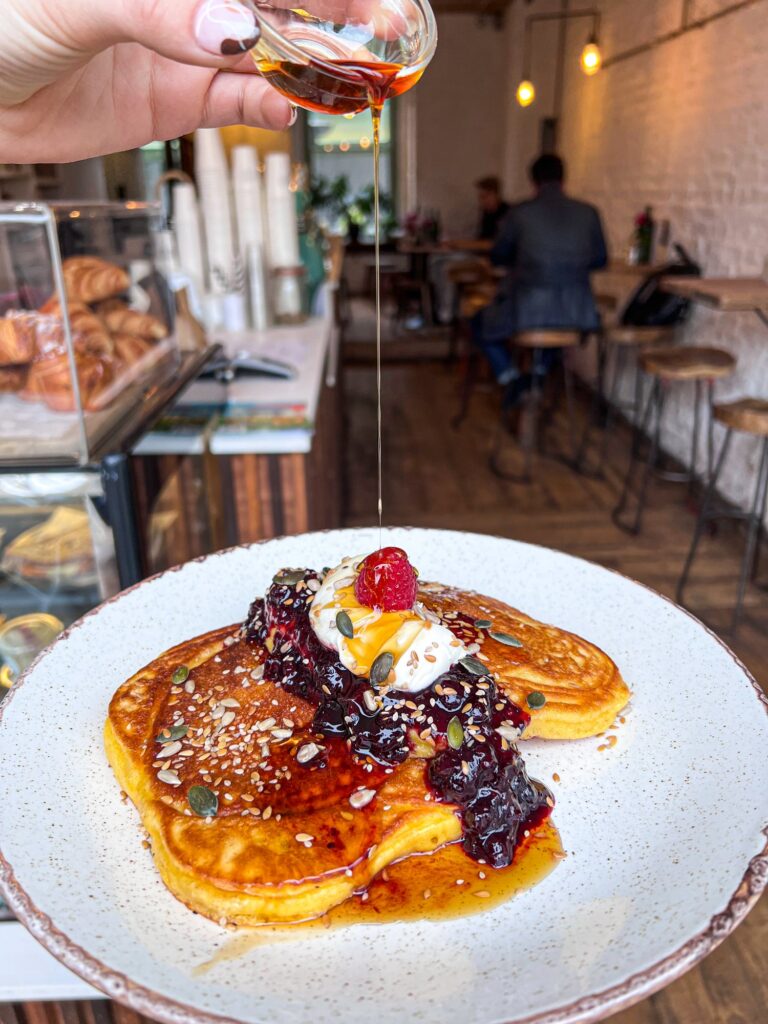 The Pancake: Blueberry Buttermilk. Comes with a vanilla mascarpone, summer berry compote, maple syrup and omega seeds.
We love this one because though it's sweet, it's not sickly and it's got those crunchy omega seeds on top for the crunch… and they make you feel a little virtuous too. Pro tip: get a side of bacon for that harmonious sweet/salty bite.
---
Coffee Wake Cup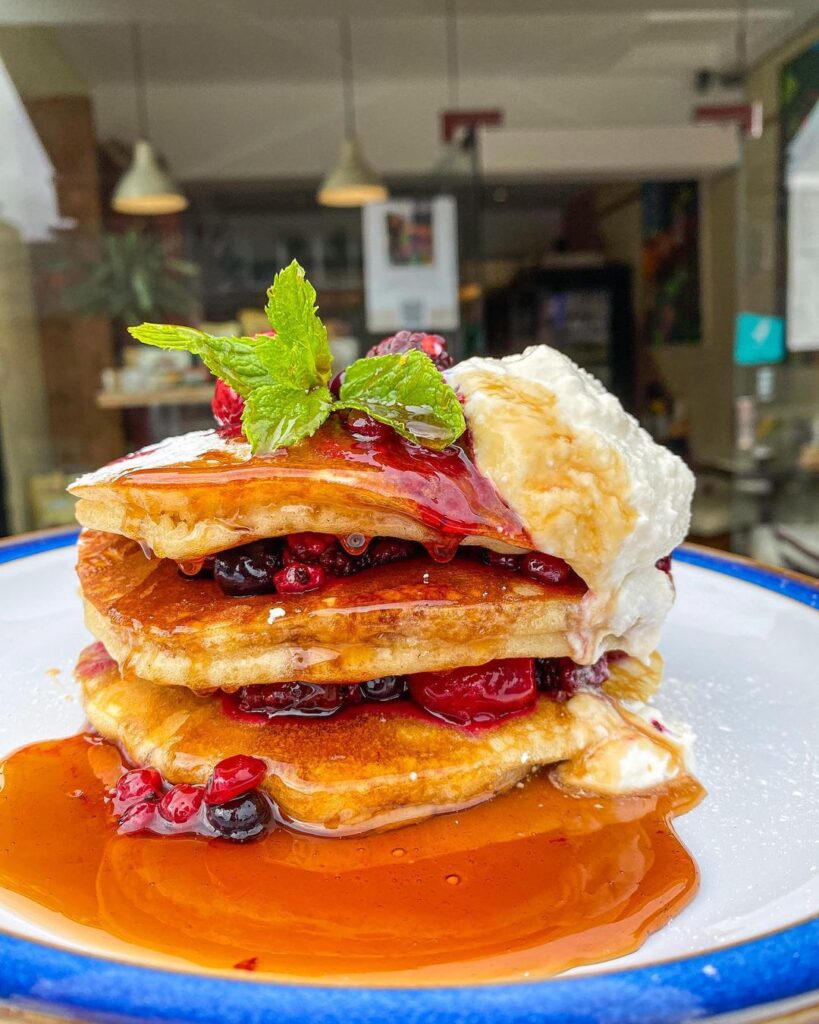 The Pancake: Ricotta pancakes topped with elderflower-poached berries.
Coffee Wake Cup do pancakes really well, and if you want some thing sweet they've got you covered with their Nutella and banana classic, or if you're in need of savoury then the egg and bacon one really hits the spot. But our favourite? This berry situation is a celebration of summer; we are smitten.
---
Nue Ground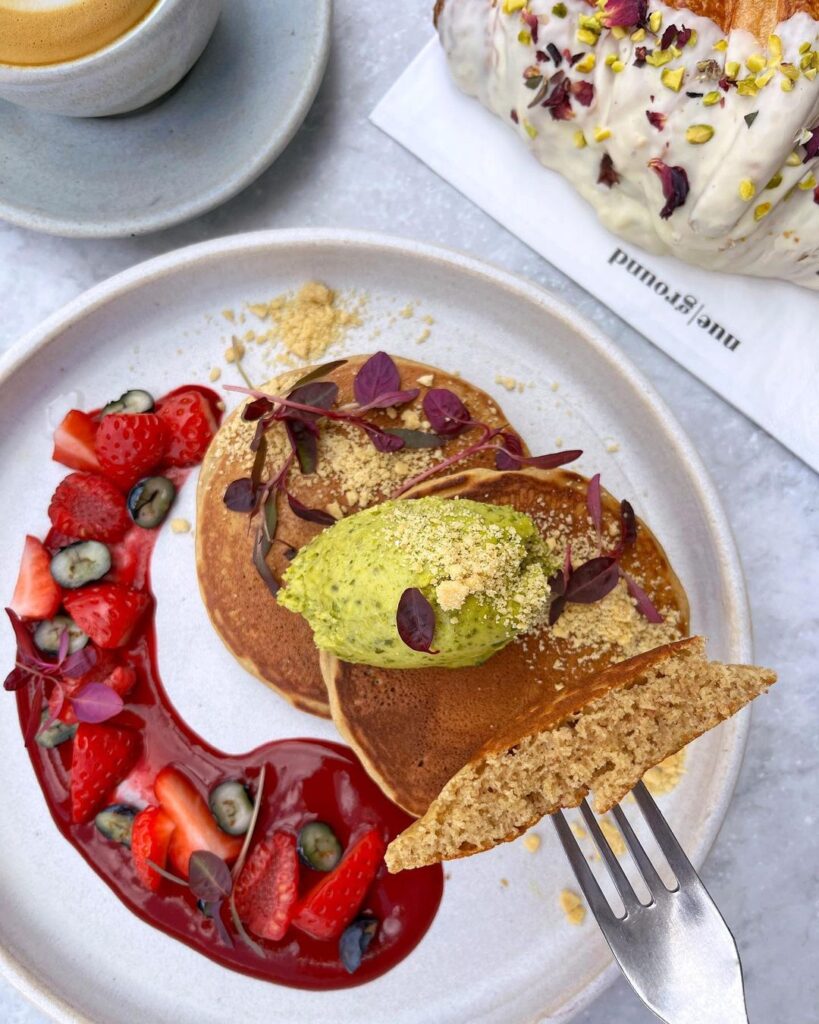 The Pancake: Seasonal buckwheat.
Changing with the seasons, whatever the topping to the buckwheat pancake is, you're in for a treat. And it really is a treat… despite probably being pretty good for you too. And that right there is the magic of Nue Ground. We obsessed about the pistachio cream on the summery berry pancakes, but we can't wait to see the Autumnal flavour twists when the new menu hits.
---
The Georgian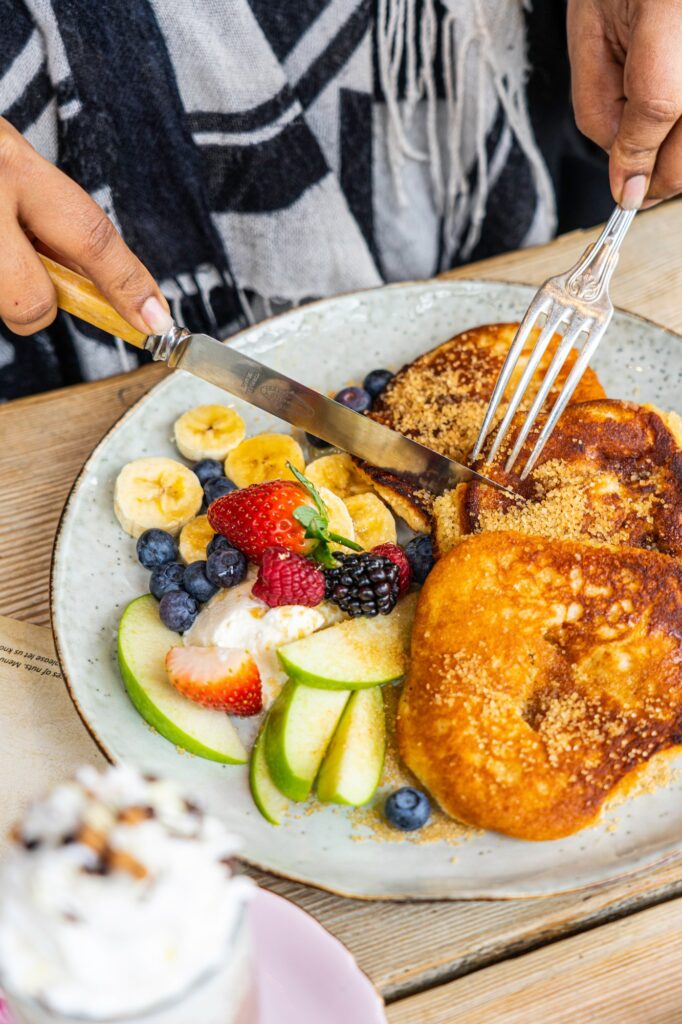 The Pancakes: The Aladiki.
If these pancakes prove anything (with their zingy yogurt, fresh fruit and cinnamon sugar toppings) it's that you can't overlook The Georgian when it comes to brunch. Though we know and love it for it's cheesy breads and savoury dishes, these pancakes are a strong contender for one of our favourite dishes on the menu.
---
The Saxon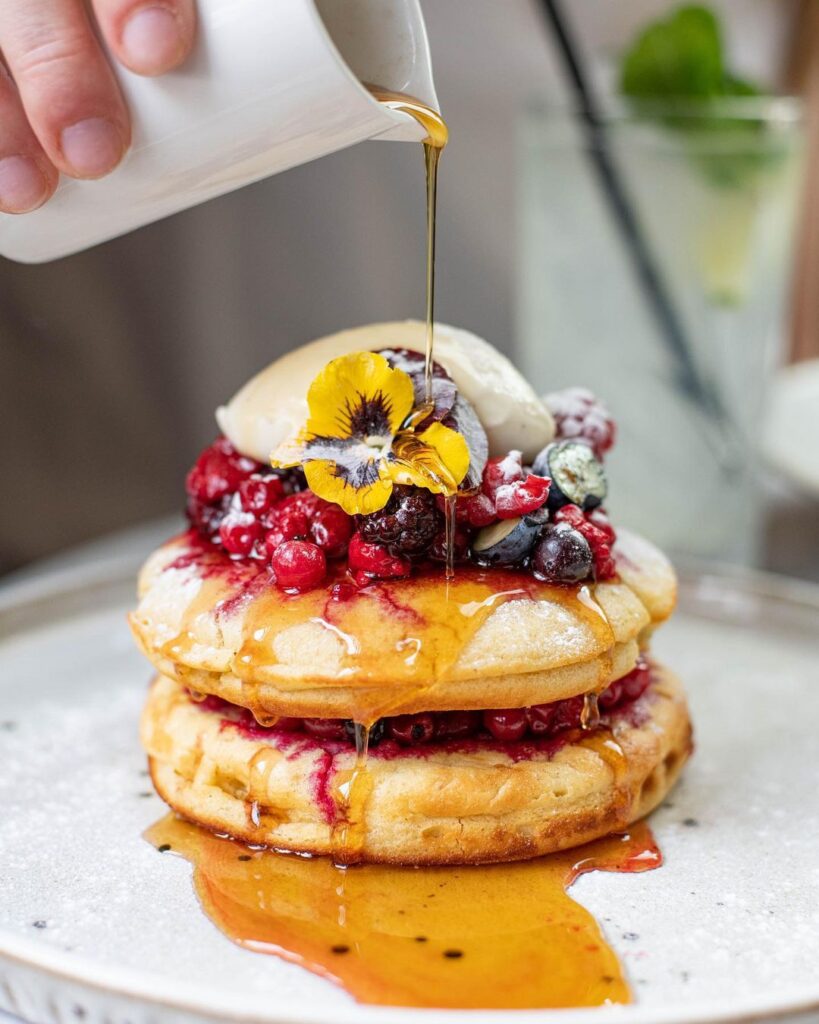 The Pancakes: Double stacked berry pancakes.
Topped with edible flowers this has got to be one of the most aesthetic stacks you'll see. Catch them on the Saxon's summer brunch menu where you can get them until 4pm. Great by themselves, even better with a mimosa on the roof terrace.
---