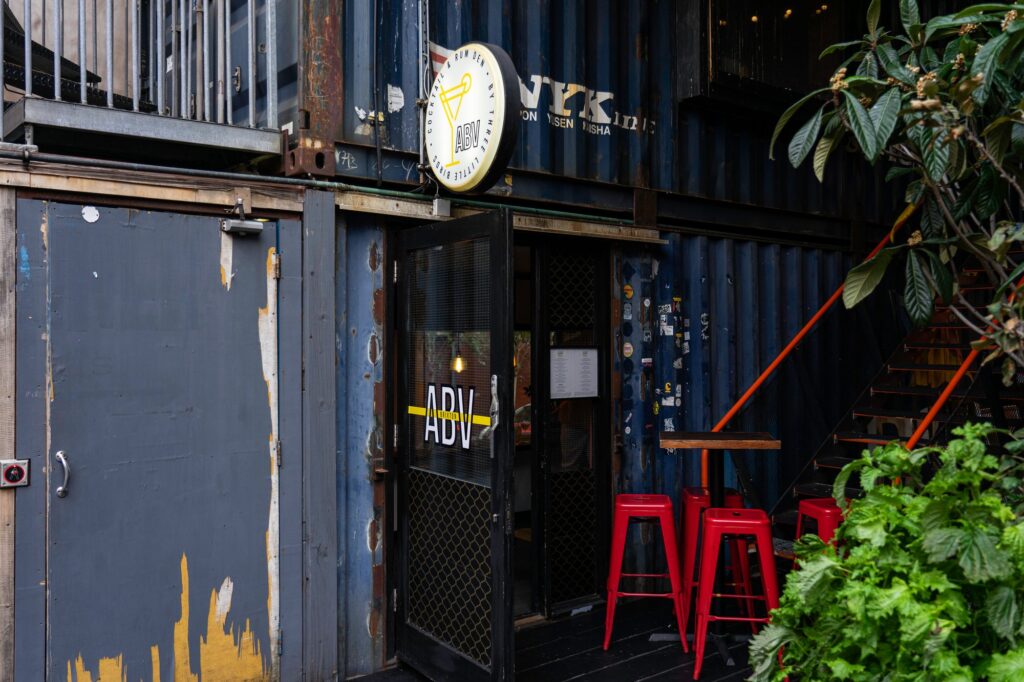 Sister to Wood and Water, ABV itself is set in a renovated shipping container. It's narrow by nature but intimate by nurture; the candles and decor make it an ideal spot for date night with someone special. The contrast between the sensory overload in the Pop Brixton rabble vs the quiet, dark bar is impressive- it really does feel like you've walked into a completely different part of town. But the location lends itself perfectly for a whole evening; grab some casual street food and a beer from a vendor at Pop and then get a bit more intimate at ABV. And then maybe head back down for some more street food on your way out…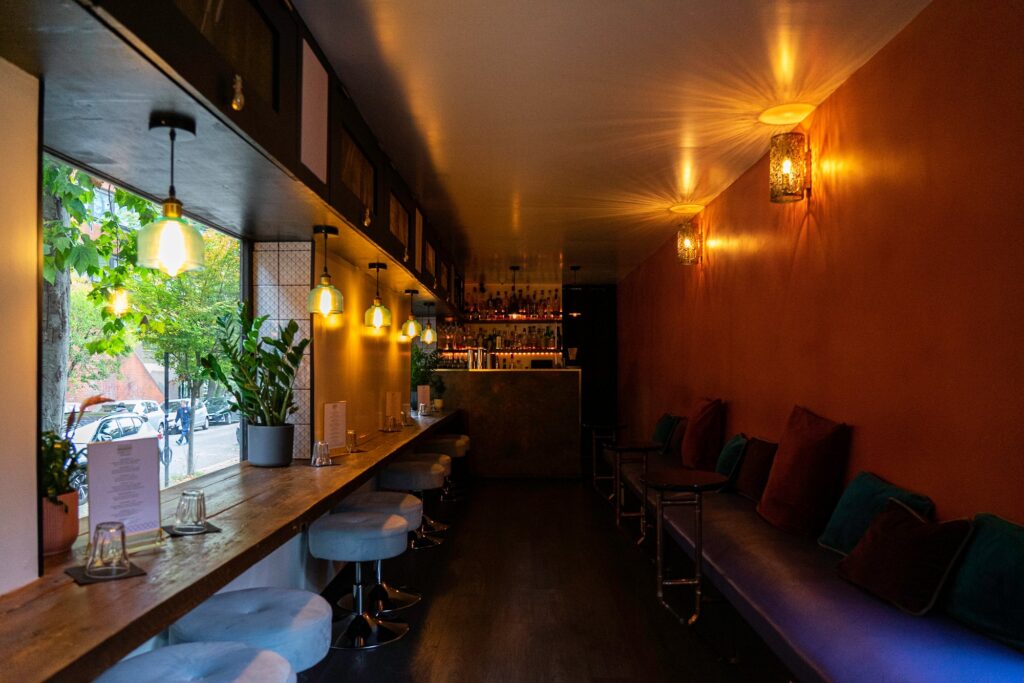 The cocktails themselves were really thoughtfully done. The staff clearly care a lot about what they are putting out and will often spend 2 days brewing the homemade syrups and purees that are the building blocks for their inventive menu. It's the kind of care that you can really taste when you take a sip. We tried out three of their drinks. The Cavendish came with all the flavours of the Caribbean; banana and plantain skin oil was a sweet accompaniment to the spicy rum. The Corazón was a tequila based fiery number, spiked with chilli and a subtle fig undertone too. The Wimbledon was our top choice of the night by a whisker. We loved the rum paring with the flavours of British summertime- strawberries and cream. It was impossible not to smile with this one.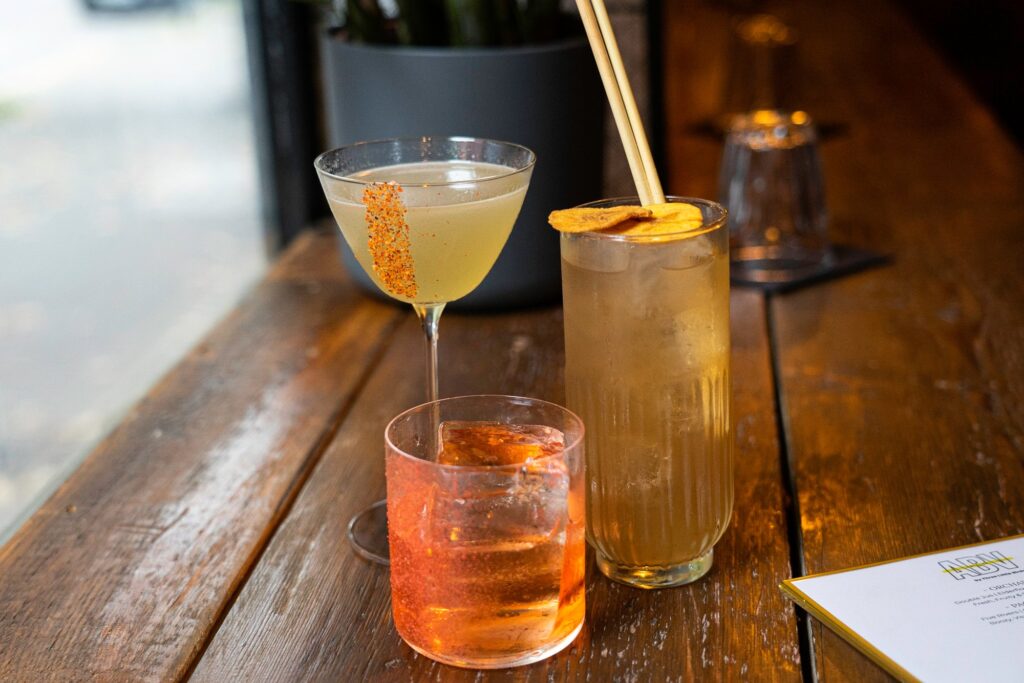 ABV Cocktail bar really ticked all the boxes for us. They've got an intimate setting, knowledgeable and helpful staff, and oh boy, they've got a great drink too. Keep an eye out for their pending tequila bar, set to open at the entrance of Pop Brixton soon- if ABV is anything to go by, it will certainly be worth a visit.
---
Copyright - Unless otherwise stated all contents of this website are © 2022 - Octo Media Ltd - All Rights Reserved - Full details for the use of materials on this site can be found in the Terms & Conditions