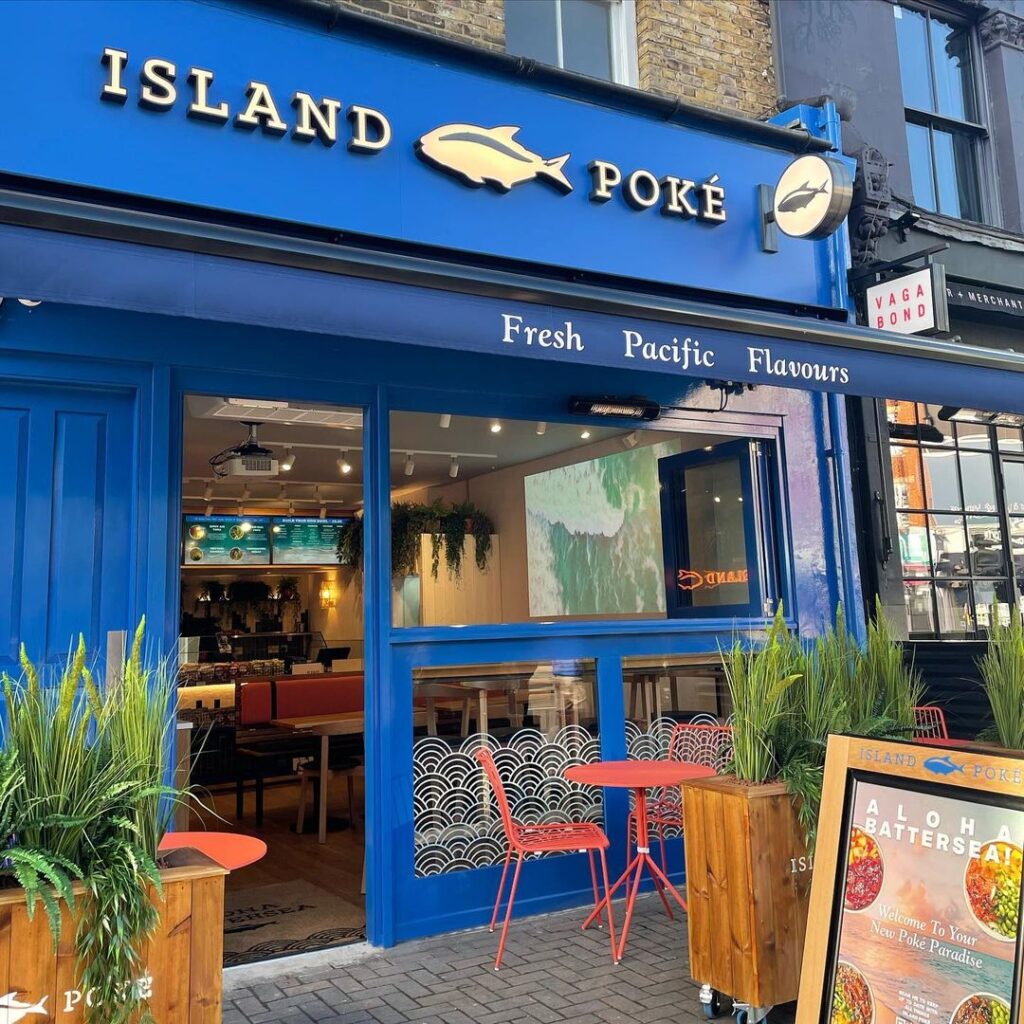 We've got a new ray of sunshine on the Northcote Rd in the form of a brand new Island Poke. You've probably seen an Island Poke if you've walked around London enough. It's gathered quite the cult following, and we totally get why. Their Hawaiian inspired food is delicious, fresh and healthy. But what actually is poke? Traditionally, it is raw fish (usually tuna), sliced finely, sitting atop white rice and vegetables. It's saucy too, full of all kinds of umami flavoured dressings to really seal the tasty deal.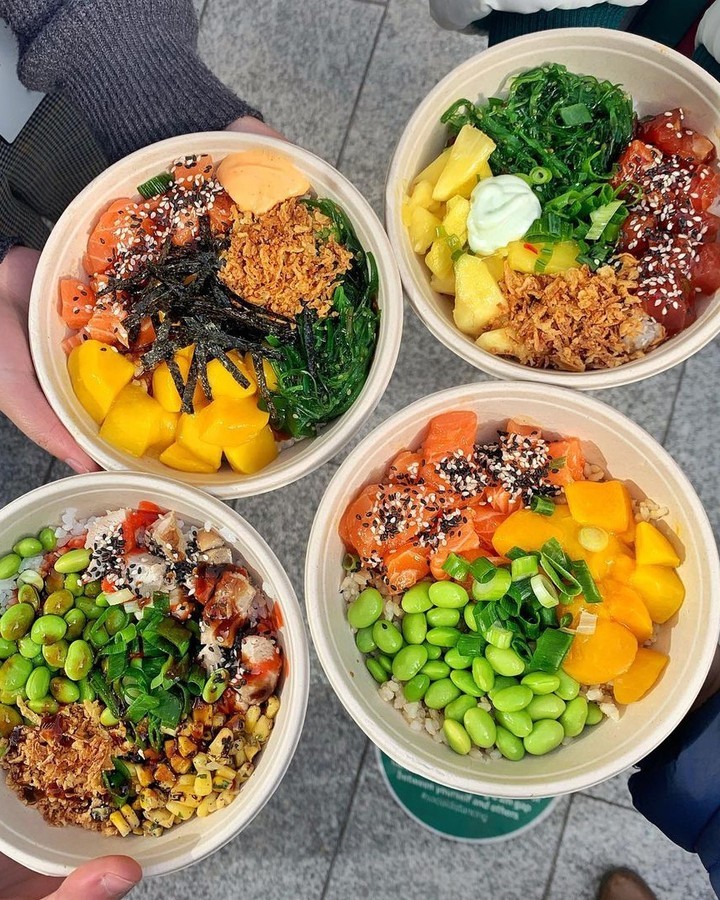 The best thing about Island Poke is the whopping array of different combos you can choose. It can be a little overwhelming, but they have a menu with set bowls and toppings, so if it's your first time you can ease in gently.
But if you know your poke from your pasta, then we'd recommend BYOB ('build your own bowl' for those in the know). You choose a base; anything from the traditional white rice to leafy greens, then your protein; tuna, chicken, smoked tofu and then you can go wild of the toppings. Edamame? Sure. Wakame seaweed? Gotta do it. Pickled cucumber? Why not. And the fun thing is you can just keep on adding 'till your poke filled heart is content. Top with a sauce and Bob's your uncle, a tasty lunch time treat.
P.S. For those really in the know- get the miso aubergine to top it off. It's £1 extra but trust us. In the same way that it's worth paying for extra guac at Chipotle, you'll never look back.
P.P.S They're on Deliveroo. For all those moments where actually going outside is too much, they'll come to you.