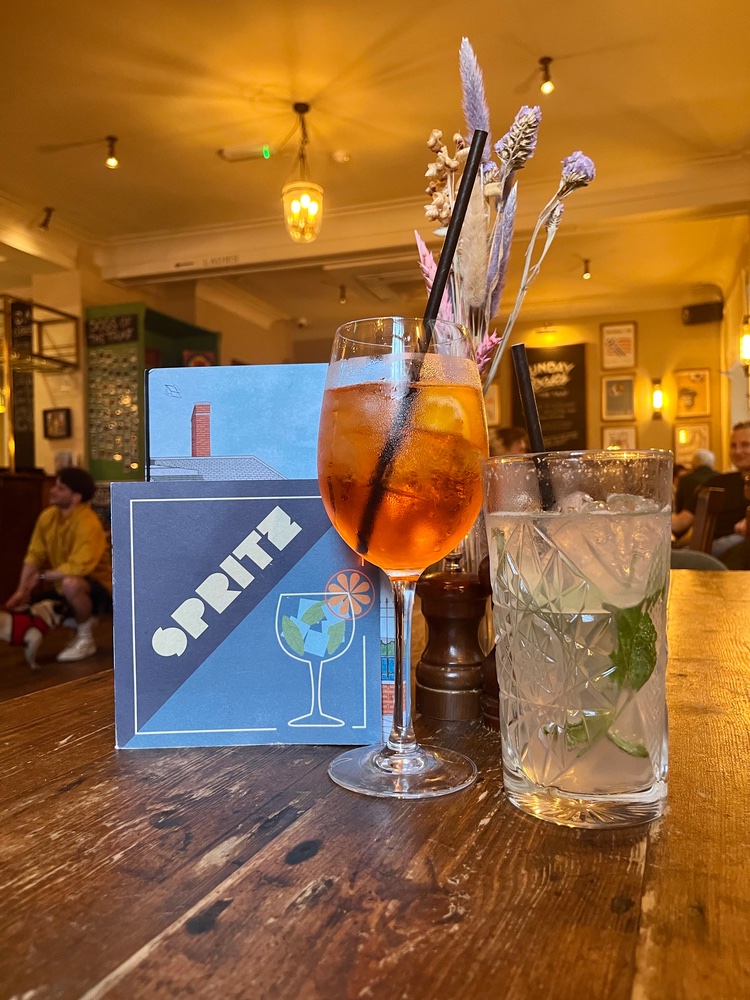 The Trafalgar arms is a lovely pub. It manages to give proper countryside-retreat vibes despite it being located right in the heart of the bustle of Tooting High Street. It's warm and cosy inside, but if you're after a spot for the long summer evenings, then they have a beautiful garden out the front too- the perfect location to sit in the sun and enjoy an aperol spritz after work.
We headed over for a weekday evening treat, and tried a few of their spritz's from their new summer spritz menu. A classic aperol and a mojito! Both were the perfect summertime drink, and slipped down accidentally quickly.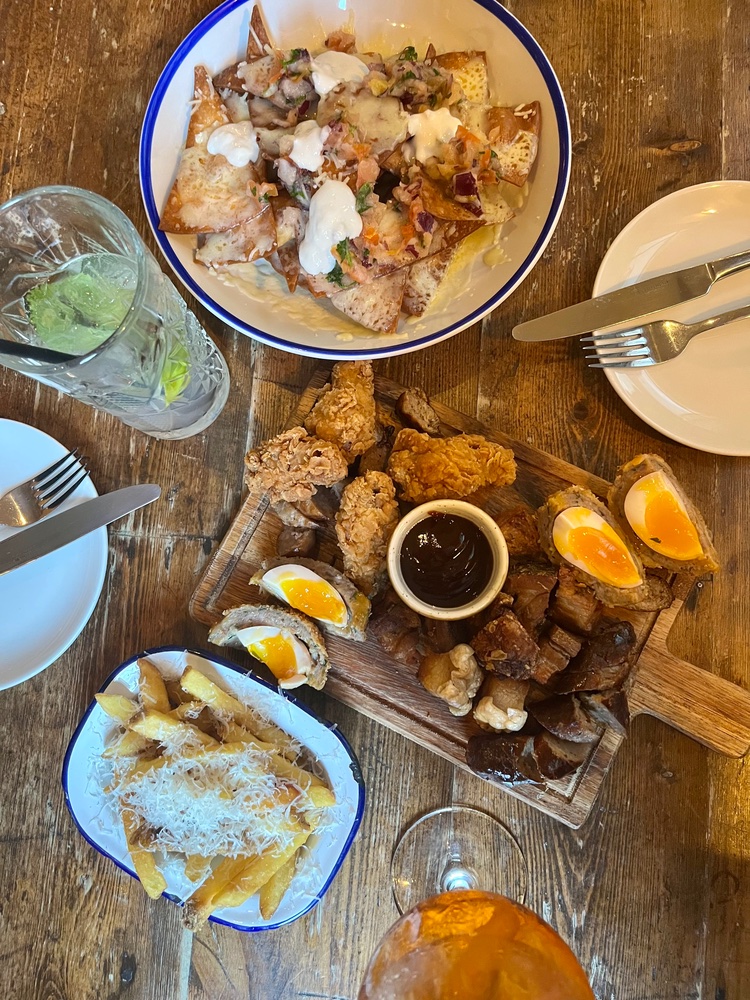 Their food menu is brazenly 'pub grub' and we loved it. They've been clever with their dishes; each was an elevated version of the classics and each was pulled off really well. We got a trio of sharing plates to pick at and first up were the nachos. These came covered in fresh salsa, creme fraiche and cheese. Always a big winner on any table and these were really great. Not a stale tortilla in sight and soon enough there were nothing but crumbs left.
Next we had the meat sharing board. Described to us as 'British tapas' it had everything on there; scotch eggs, sausages, chicken wings and pork belly bites… great if you are both indecisive and have a craving for red meat. We can imagine this would be perfect if you're feeling a little peckish after a long day in the beer garden and it certainly hit the spot for us. A side of truffle and parmesan fries is always a must and they'd managed to nail the flavour ratios on these perfectly- not too overpowering with the truffle or cheese and deliciously crisp chips to boot.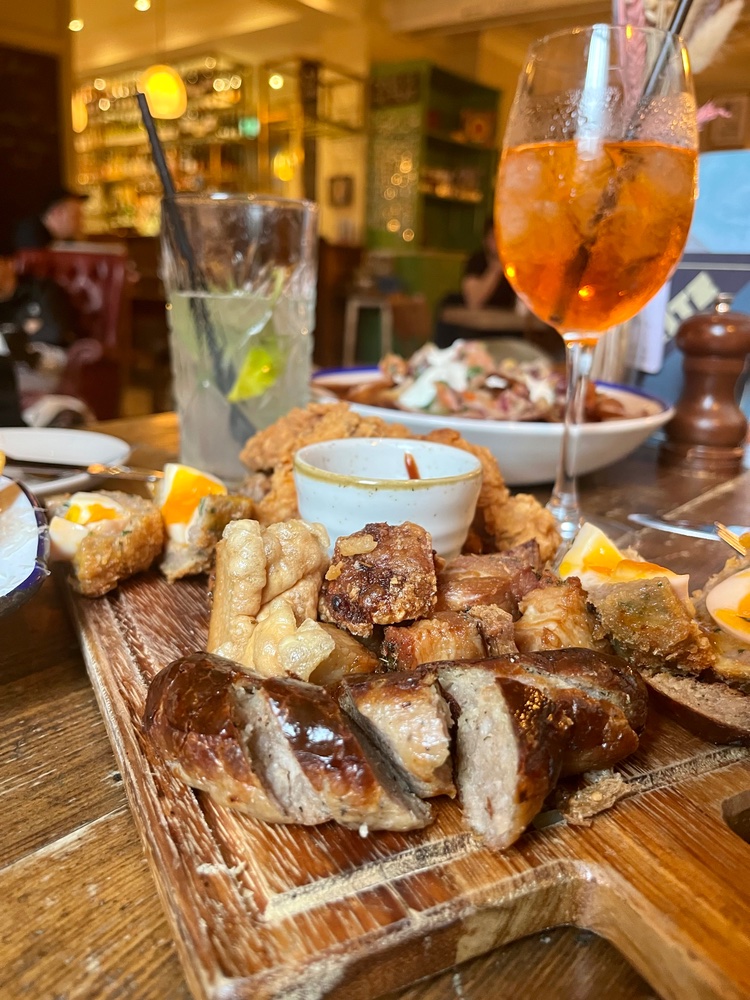 Kaz and the team here are so friendly and welcoming, which is why it is hard to leave. The team set the tone and it's one we are really into; we can see ourselves becoming part of the furniture here, especially over the summer months. The Trafalgar Arms has loads of function rooms, so they're ready to host events of all shapes and sizes and they'll certainly look after you well.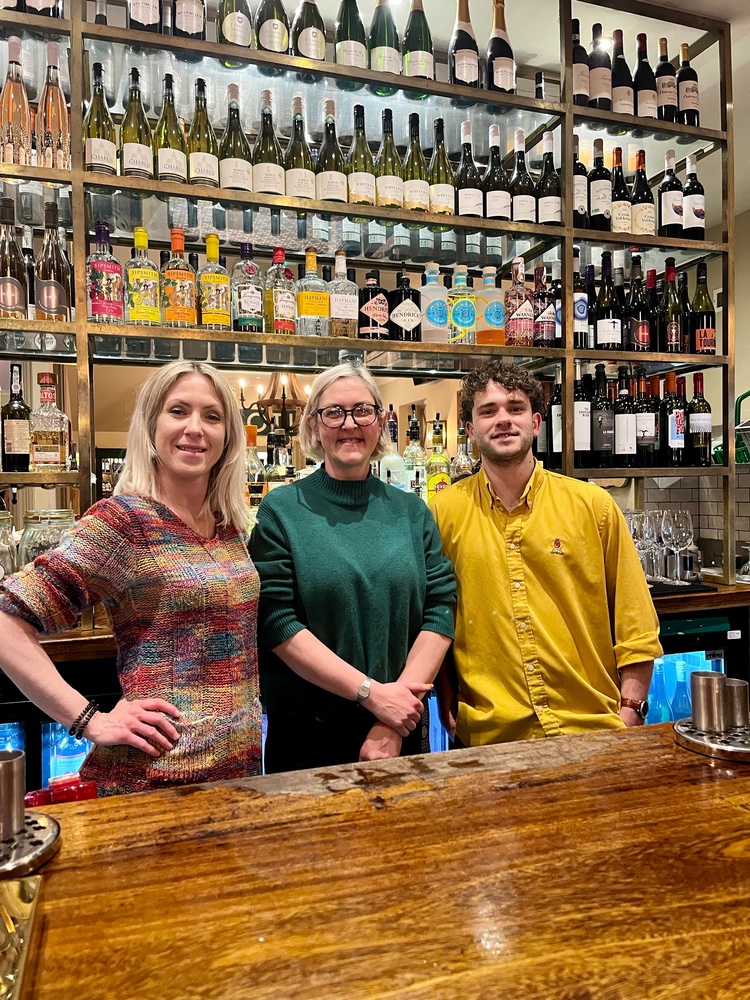 On top of all of this, they're dog friendly. There's a 'doggy station' and a photo wall with all their furry patrons. And if that's not even more of a reason to get down there, we don't know what is.
---