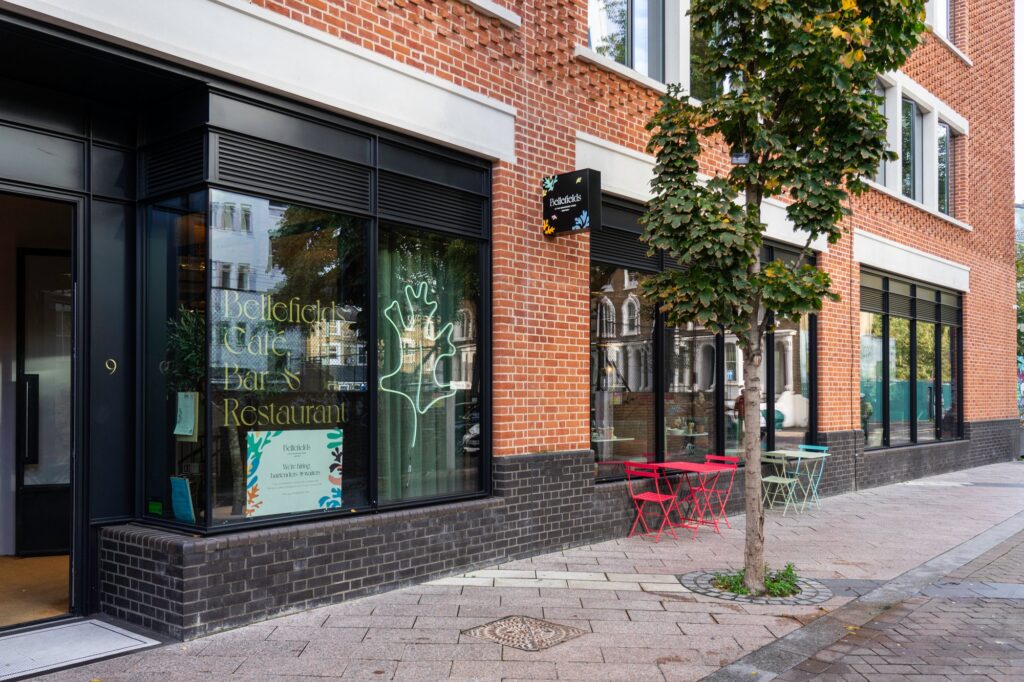 Bellefields is a family-run restaurant that does Mediterranean food really, really well. When compared to the fun, casual eateries in the Village it's more on the fancier side of the spectrum. But though it may be more 'fine-dining', it has managed to hold on to that classic Brixton vibe- it will charm you as much as those grab-and-go spots. It's not just the atmosphere either, the food is some of the best of this cuisine we've ever had. They've just got a new chef on board who has completely updated the menu with some dishes that are already earning their stripes as firm favourites.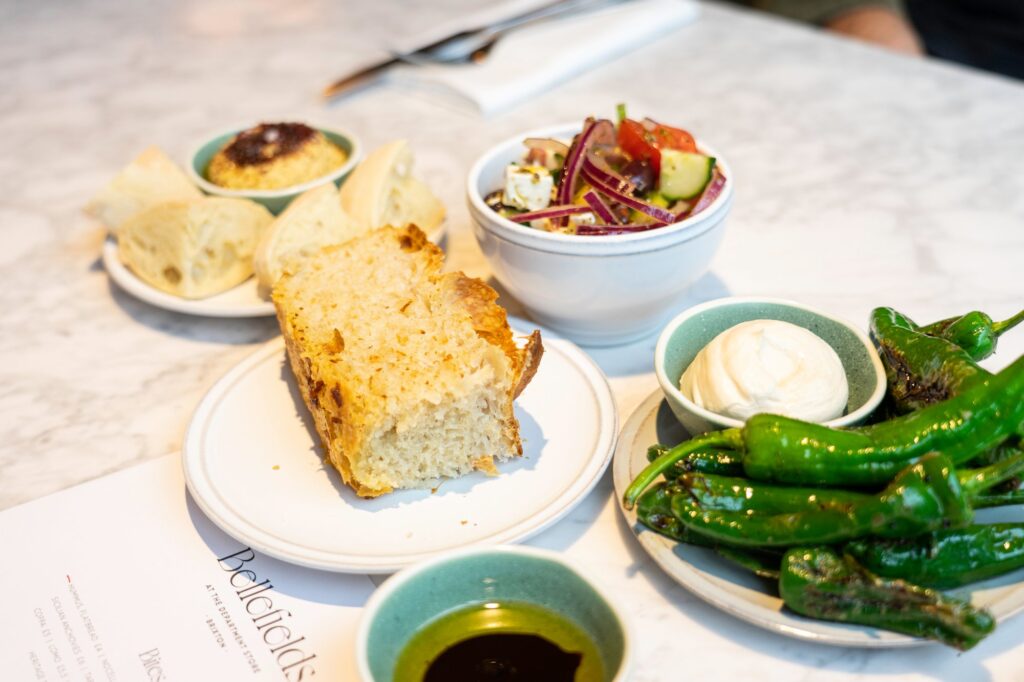 These dishes certainly are firm favourite in our eyes. We nibbled on the mini pork souvlaki, tzatziki and pickles to start off, which came perched on a tiny, puffy pita bread. Not a starter we'd usually see on a menu but- what a good idea! It's like a mega upgrade from the usual bread course.
For the main events we got a holy trinity of large plates. There is something about autumn that makes us crave rich flavours, so when we saw a ricotta and black truffle tortellini on the menu there was no way we weren't getting it. It came topped generously with even more truffle shavings and was completely indulgent and really quenched that truffle hankering for us.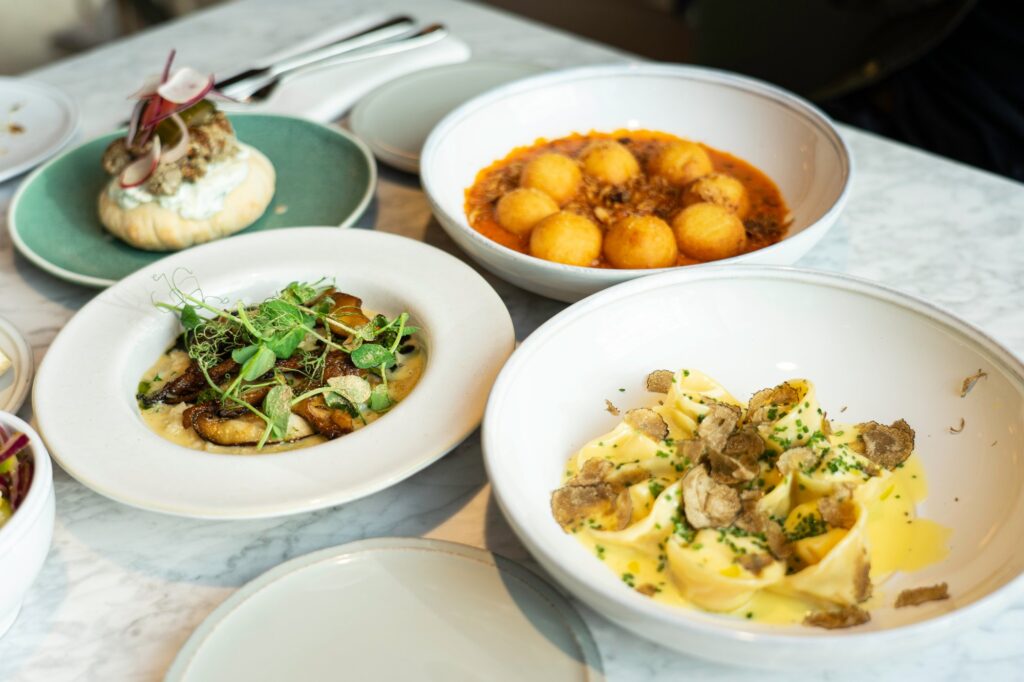 The taleggio stuffed gnocchi came as little dumplings swimming in a tomato sauce. Classic flavours of cheese and tomato maybe simple, but they were incredibly delicious. However, it was the wild mushroom risotto that really took our dinner by storm. A perfectly portioned, incredibly rich, creamy flavour bomb in a bowl. Risotto can be a risky order- it can be bland, undercooked, overcooked. This one was just right. Make sure you get a portion of this one for the table, because everyone will be dipping their forks in when they get a whiff of it. This was some top quality food- hats off to the brand new chef, he is making some impressive dishes with some big flavours.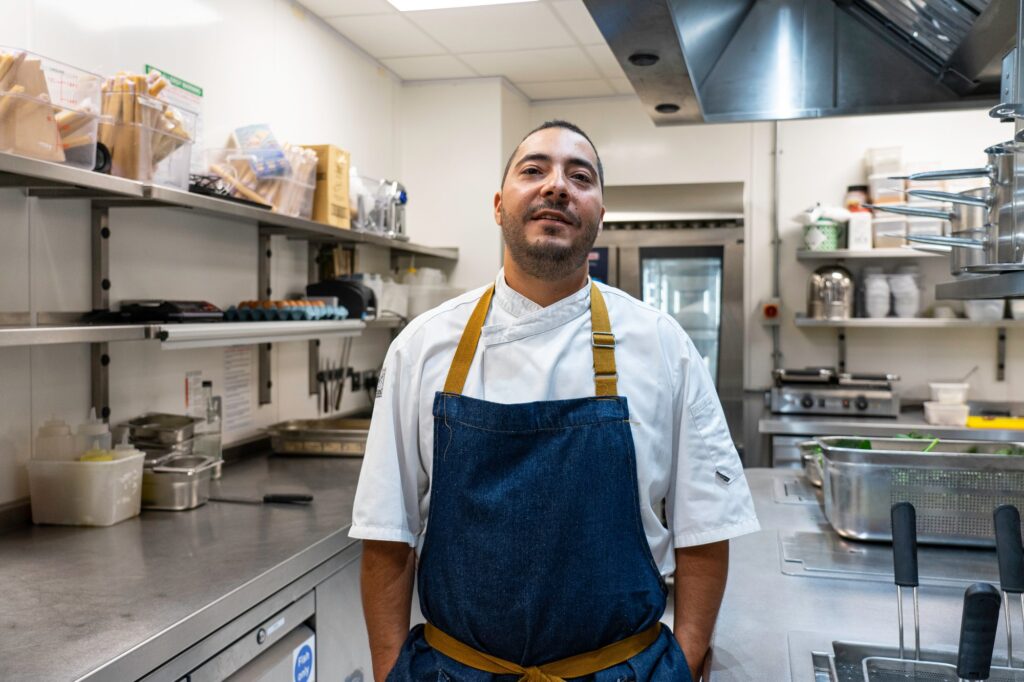 Whilst you are there check out their delightful little courtyard. A sheltered, quiet haven of outdoor space right in the centre of Brixton is a rare find so make the most of it when the weather allow. Also keep an eye on their vast schedule of events. Every month Bellefields hosts all kinds of fun evenings like DJ nights, cocktail making workshops and even family friendly movie showings. Browse the website for the full schedule… and whilst you're there you've got the perfect excuse for another meal at Bellefields.
---
Copyright - Unless otherwise stated all contents of this website are © 2022 - Octo Media Ltd - All Rights Reserved - Full details for the use of materials on this site can be found in the Terms & Conditions