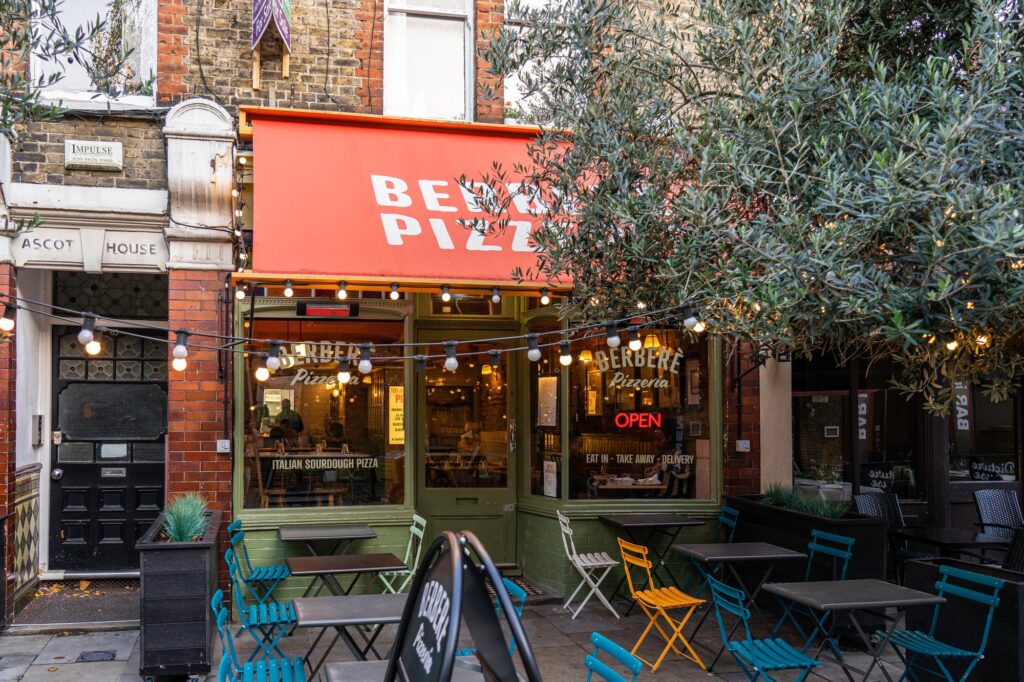 Saying something is 'the best in the world' is a grand statement. But in the case of Berberè, it is actually fact. It has been awarded 4th best artisan pizza in the world as well as gaining the top rating for the Gambero Rosso Guide (like the Michelin guide of the pizza world). And it is right here on Venn Street.
The Berberè restaurants started in Bologna in 2010, set up by two brothers with dreams of great pizza. There are now 15 in Italy and this location in Clapham is the first this side of The Channel (but keep your eyes out for their next spot opening just outside Kentish Old Town tube station in mid November!). Though a way from home, there are so many elements of their Italian roots that you can feel as soon as you enter the restaurant. So many of the ingredients they use are straight from Italy (the tomato and mozzarella for example) and the starter for their 24 hour fermented dough is taken from the 15 year old original and distributed to new restaurants when they open. And it's not only the flavours that are the same between all the restaurants. Even the music they play is exactly the same across all sites, so the taste and tunes will be the same, in Italy or in London.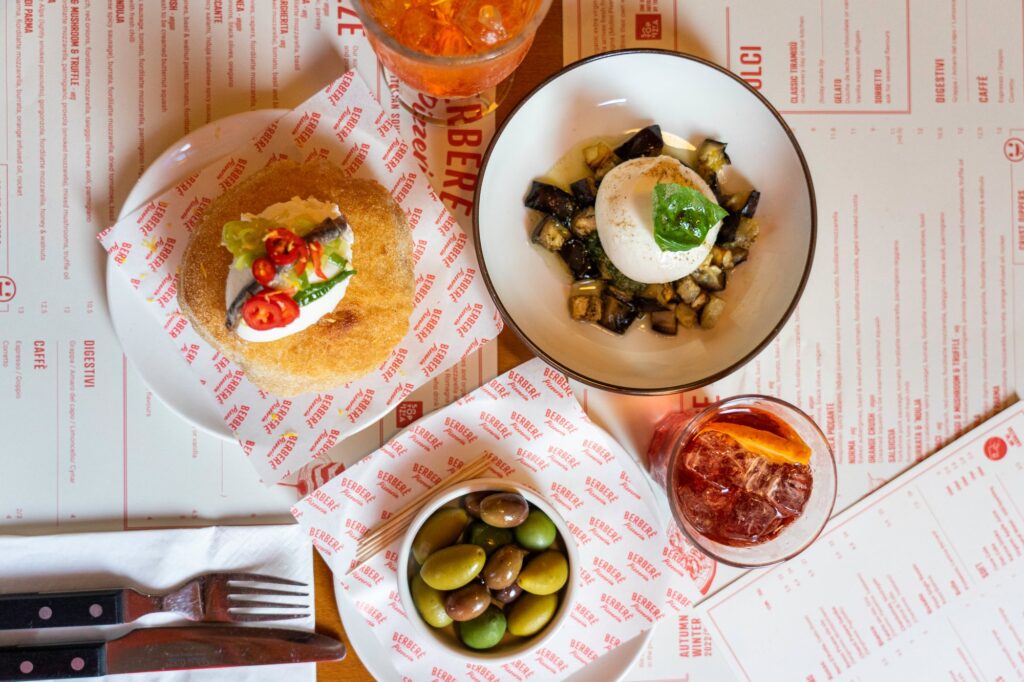 So, the all important food. A dish of juicy mixed seasoned olives accompanied our negroni and Aperol spritz. We stayed Italian with our drinks and were glad we did, both packed an alcoholic punch and their sweetness was offset nicely with the salty olives. Then we followed up with some antipasti bites, the burrata on diced and baked aubergine with a basil and walnut pesto was every bit as good as it sounds. All those flavours are complete winners and it was an easy table-sharing dish. Then we were recommended a montanarina. A what now? A montanarina! This large deep fried dough ball came topped with burrata, anchovies, leeks and some fresh chilli and lemon zest to cut through some of those luxurious salty, oily, creamy flavours. It was properly tasty so if you don't know, get to know. And let us know whether we should be ripping or cutting it- the jury is still out.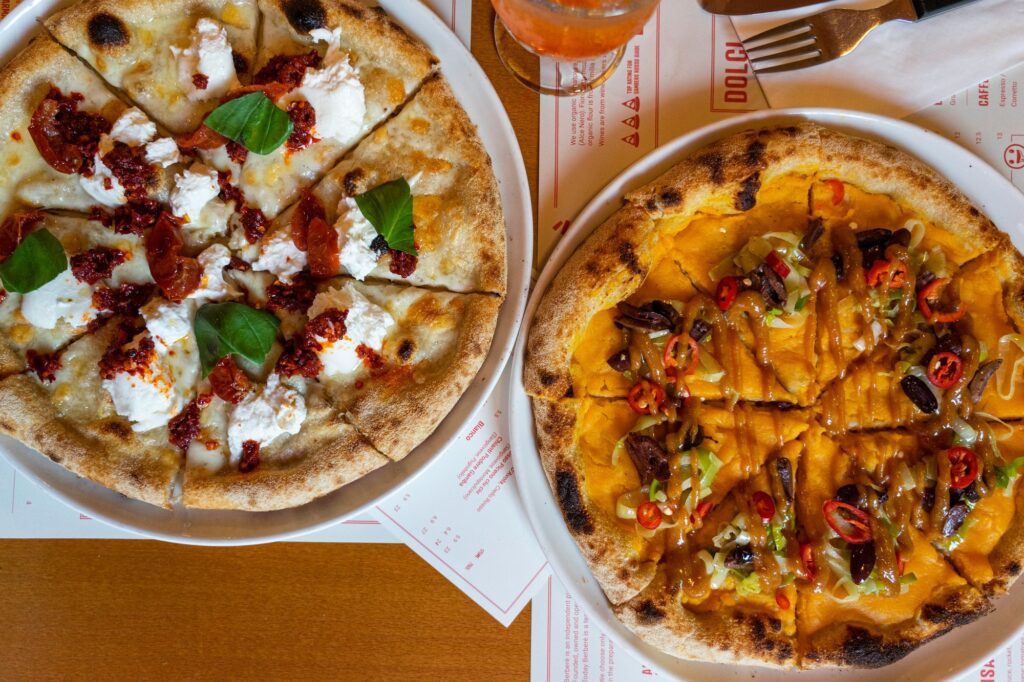 Of course, we couldn't get anything but two of their world famous pizzas. The burrata and 'nduja is a classic and Berberè did it really, really well. Slightly less classic was the vegan 'orange crush'. A seasonal celebration of a creamed squash base, topped with leeks, olives, chilli and- surprisingly- peanut butter. Flavours that we'd not tried together before, but we'd like to try them together again because what a delicious slice that was. Of course, the actual base of the pizza was impressive in itself. Unbelievably light and crisp, with huge air bubbles that came from that famous 24 hour fermentation in the making of the dough. Quick shout out- we loved that these pizzas were both perfectly portioned and came already sliced. It's the small details that really make the difference.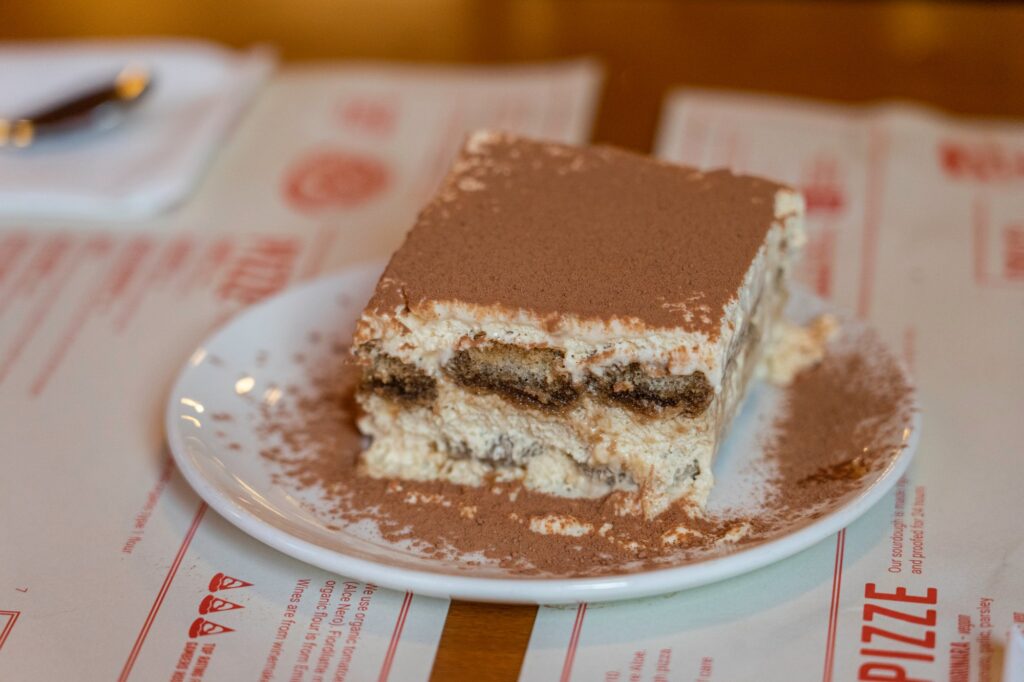 We were promised the tiramisu was some of the best we would ever taste. Made fresh every single day, apparently the team can often get through a tray a day between them, and having given it a try we can see why. The name of the chef who made the tiramisu is on the menu each day, so you know which fair hands crafted your pud in the morning. The block of cream and coffee soaked sponge fingers was incredibly moorish and confusingly light too- it was easy to get through most of it in a couple of spoonfuls. Don't be persuaded to share this one, do yourself a favour and get your own. You won't regret it.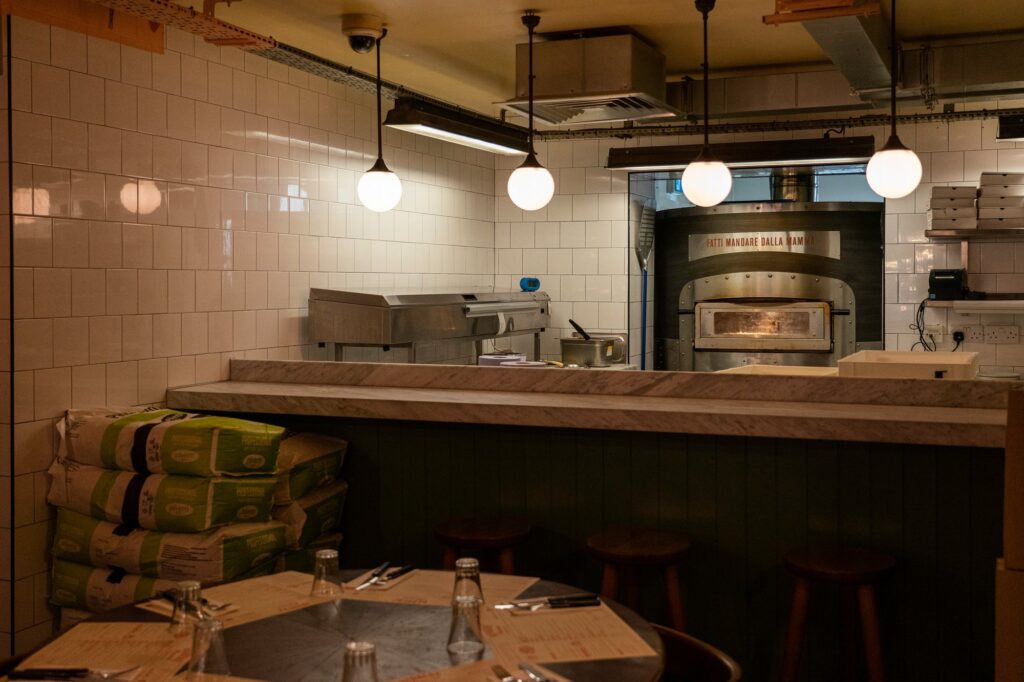 Berberè has every right to be a bit 'up themselves'. They've got an impressive trophy case and their food is easy proof of why. But they're not. They are a welcoming, family run business ready to welcome anyone warmly into their charming restaurant. It's a quiet gem in Clapham that is well worth every one of their accolades.
---
Copyright - Unless otherwise stated all contents of this website are © 2022 - Octo Media Ltd - All Rights Reserved - Full details for the use of materials on this site can be found in the Terms & Conditions