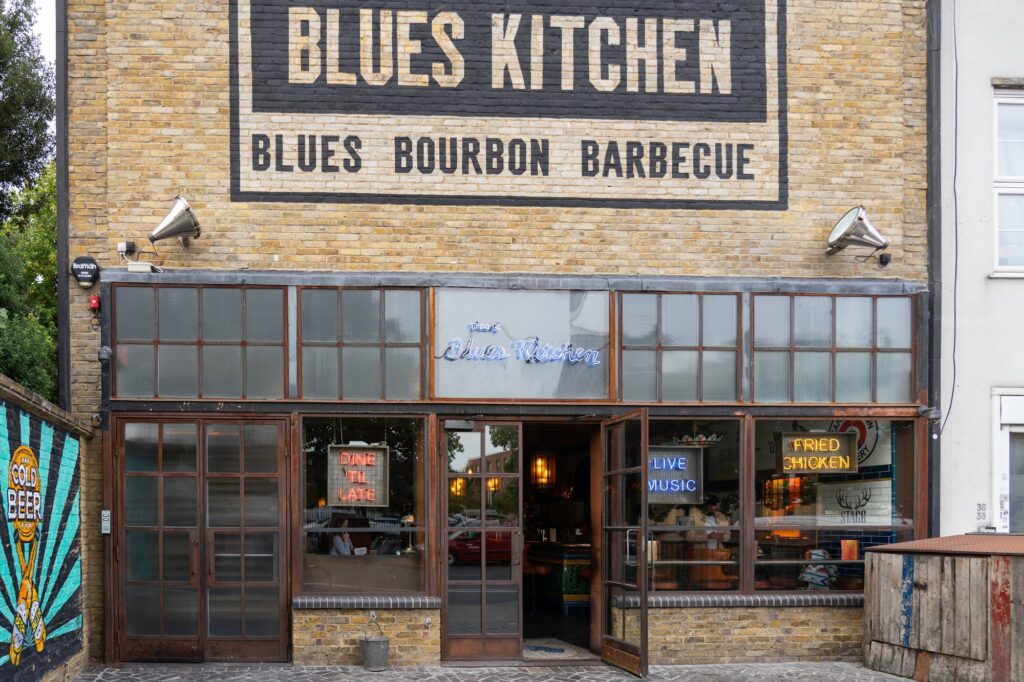 Blues Kitchen has been a staple to the Brixton night-life landscape since 2015, and because of it's long standing reign it can be easy to overlook it. But let's remind ourselves; we are so lucky to have such an impressive venue on our streets.
We've been for a night out at BK. Obviously we had a great time. They've got constant events on and there is always a good bit of live music to dance to in their upstairs space before the DJs set in. Before that though, we'd recommend grabbing a drink downstairs at their Southern American style bar. And before that? Well, we'd not realised how good their food was until we went down to try out a bit of their grub.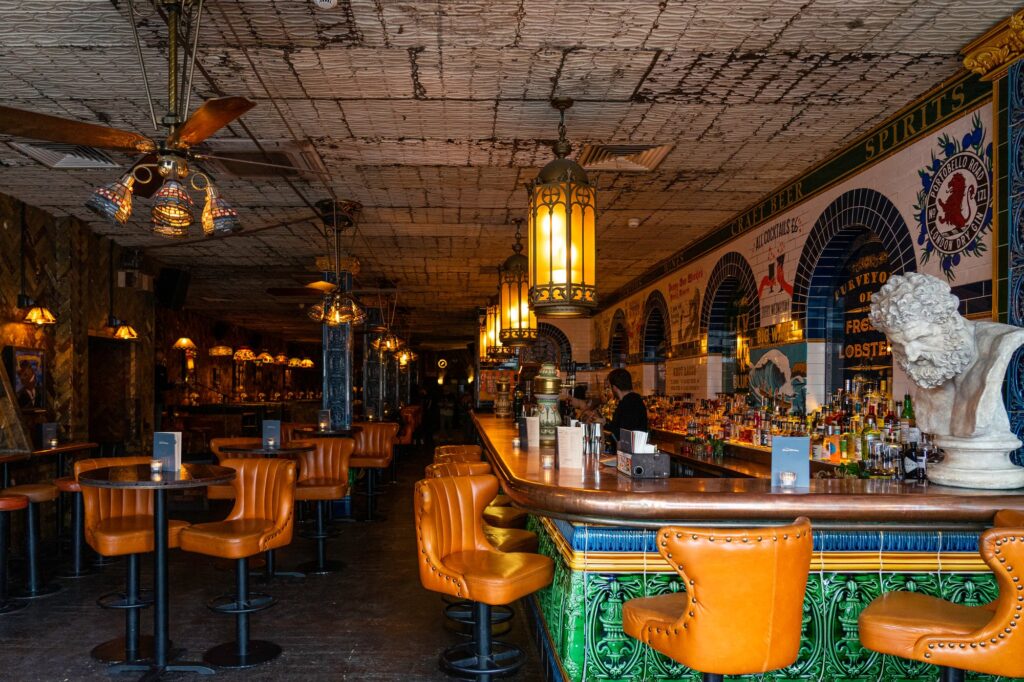 Their food is in keeping with the theme of all the Blues Kitchens. Inspired by the Deep South over the other side of the pond, this menu really packs a comforting, flavourful punch. We started out with the buffalo chicken wings which came with a classic blue cheese dip. A great snack if you've already eaten before turning up, but this was an ideal sharer to start our journey to Southern flavours.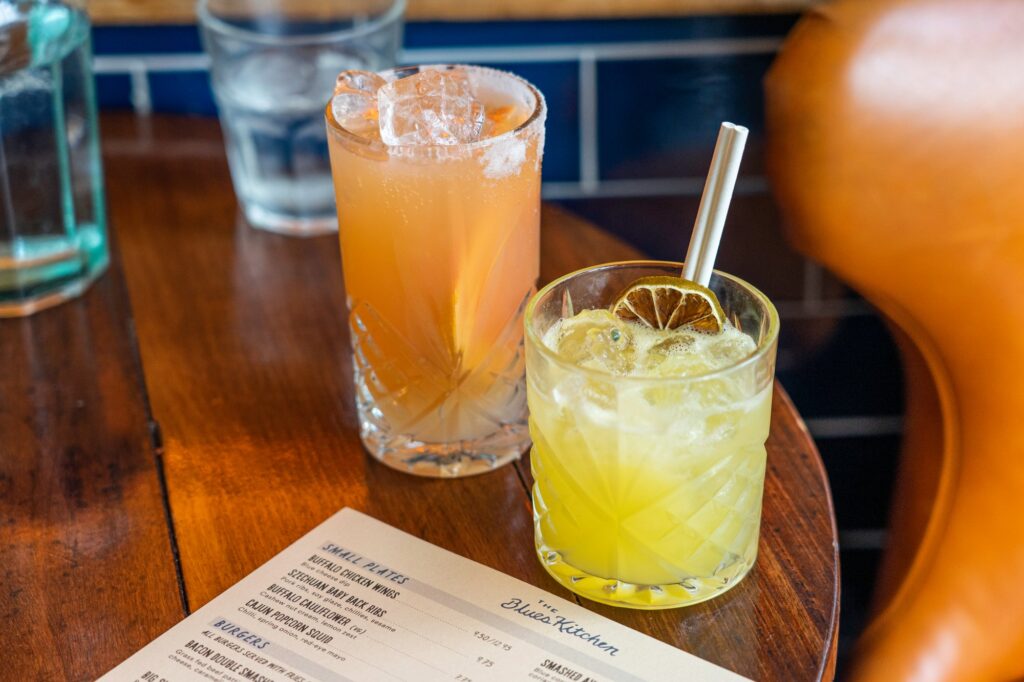 The Philly cheese steak and smoked baby back ribs took our fancy for the mains. The latter was recommended to us by our cheerful server and was incredibly good. The meat was all the things you wanted it to be; juicy, melting off the bone and sizeable too. On the side we, of course, had a mac n cheese. It was unfussy and didn't come with the gimmicks that many are embellished with at the moment, and for that, we especially lord it in all its simplicity.
The passionfruit and peach mezcalita was both smoky and sweet and the Paloma was a refreshing accompaniment to the richer flavours of the meal. The team at Blues Kitchen certainly know what they're doing when it comes to drinks and these two really showed that off. Just a couple of those and you'll be ready to boogie your way upstairs to where the music is!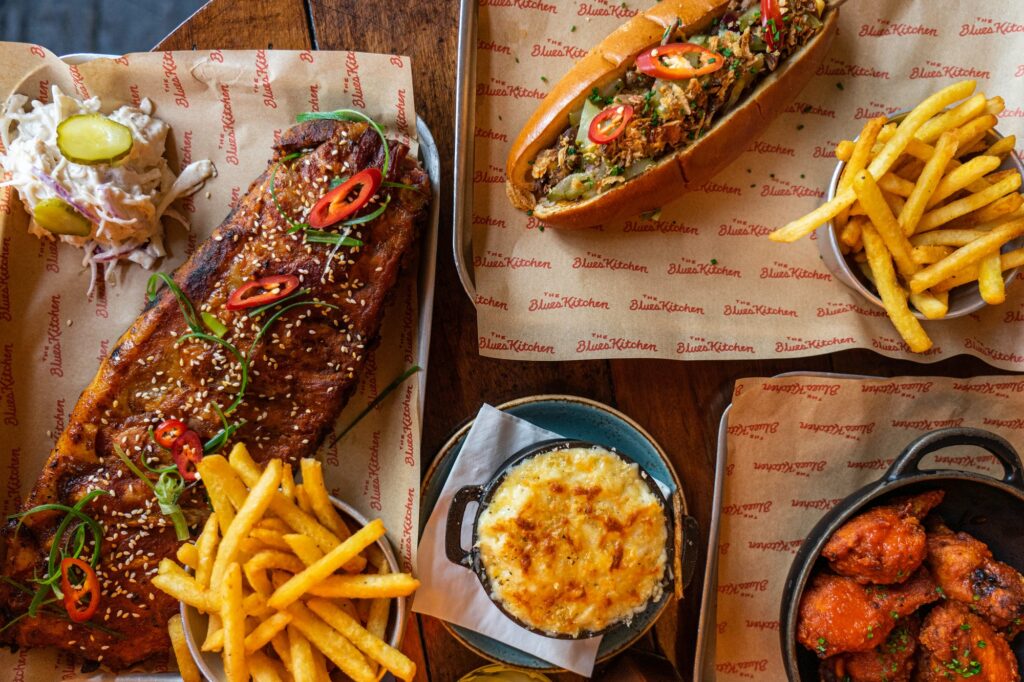 From dinner to drinks to a full blown night out, the Blues Kitchen has the capacity to host you all evening. And they do it extremely well.
---